Want to get away from the NYC crowd this New Year's Eve? Want to celebrate the upcoming new year in style? A Night to Remember is the place to be for New Year's Eve!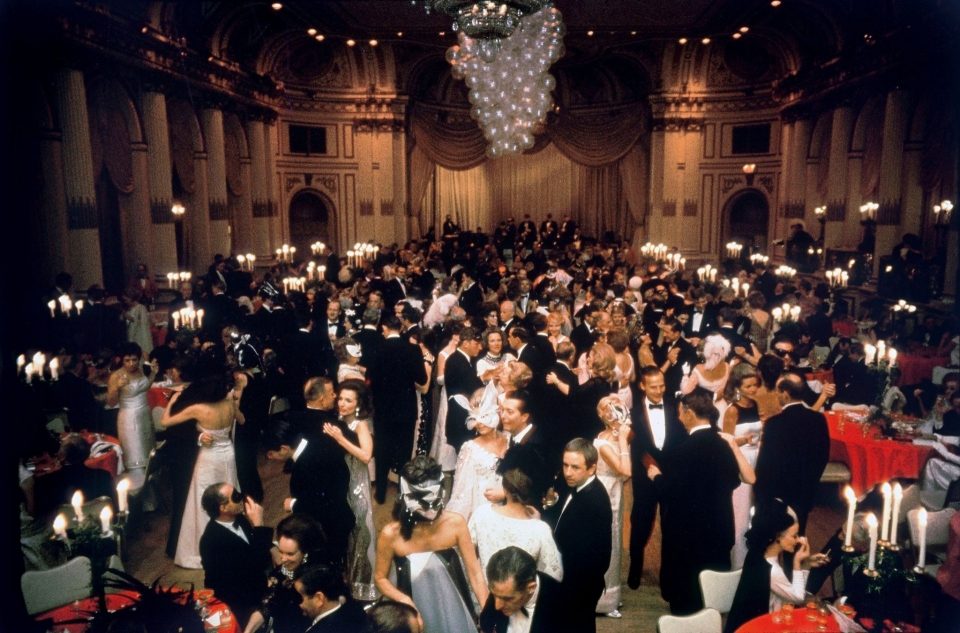 Chicpea x Hayoner present a New Year's Eve event, A Night To Remember.
On Nov. 28, 1966, writer Truman Capote invited hundreds of people to the Grand Ballroom of New York's Plaza Hotel for his Black and White Ball – a masquerade ball in honor of The Washington Post publisher Katherine Graham. The guest list for this extravagant event included anyone from politicians to Hollywood's finest, from Frank Sinatra and Greta Garbo to Lynda Bird Johnson and Senator Jacob K Javits. With this spectacular ball, Capote managed to create our current sense of celebrity and fame.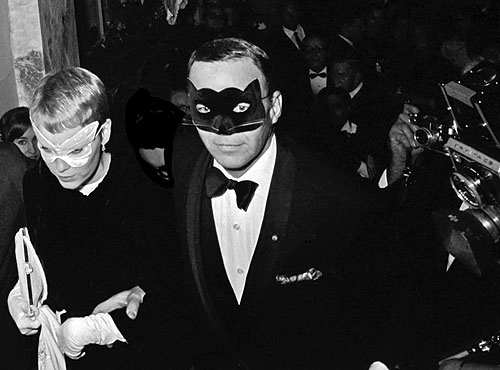 Fast forward to NYE at the end of 2016 – we're having a lavish black-and-white grand ball on the waterfront in a Capote-inspired event! Join us at Taphaus, right on the waterfront overlooking the amazing NYC skyline, to bring in the new year.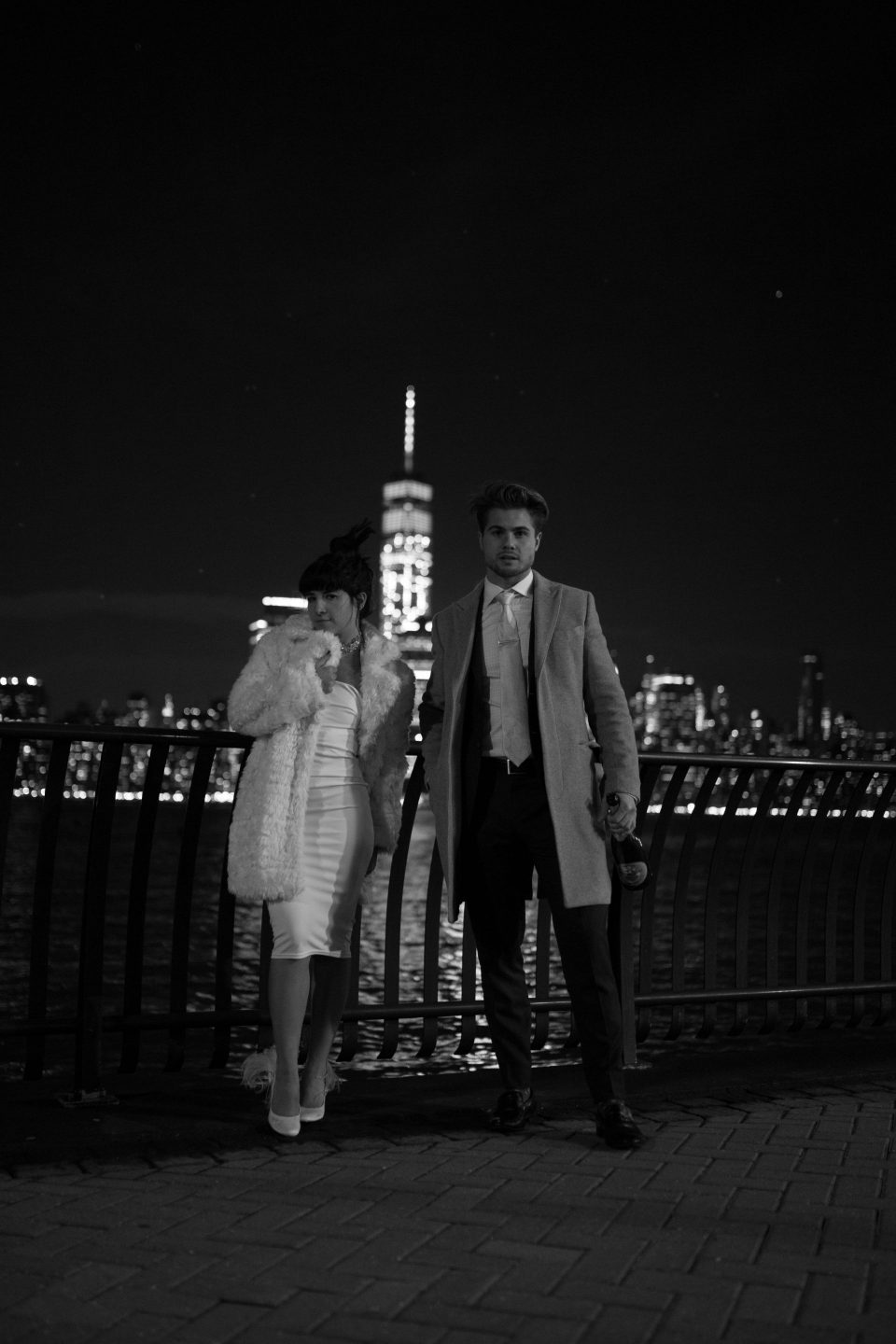 There'll be music by BizzNice + DJ Robcast, and we have dress codes for guests:
• Black suit, black mask
• White/black dress, white mask
Food will be available throughout the night, along with drinks (of course)!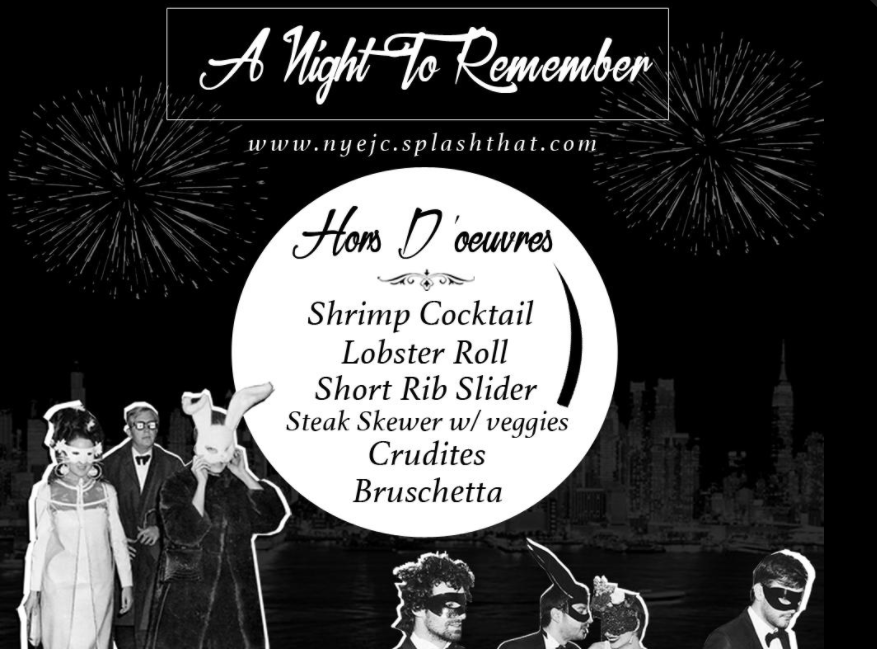 Guests can enjoy:
A premium Open Bar from 9-12AM
Passed Hors d'oeuvres
Unlimited Champagne
The NYC Skyline View
The ball drop and countdown
Photobooth & NYE souvenirs (first come, first served)
Our VIP package (very limited) includes everything mentioned above for a group of 6-8 guests, as well as:
1 Magnum bottle – Moet
1 Magnum bottle – Belvedere Vodka
A seating area with skyline view
Please note that parking is not included, and fireworks on the Hudson are third-party and not guaranteed at this event.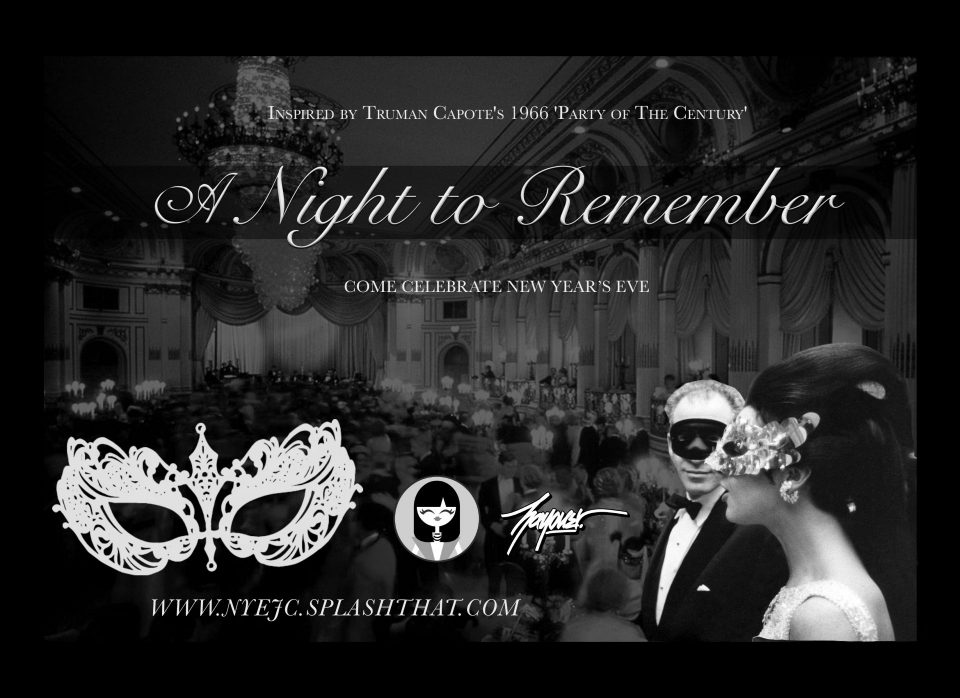 For more information and to buy tickets, please visit nyejc.splashthat.com.
Join us on New Year's Eve from 9 PM to 3 AM to ring in the new year in style.