If you're looking for something fun to do and cute to share on your feed, check out some of New York City's pop-ups and exhibits! Here are 10 that we think are a great start:
Rosé Wine Mansion
111 W 32nd St
Wine + themed rooms + good music. How could you go wrong? Enjoy an interactive wine-tasting experience as you walk through several rooms designed to fit each wine's flavor and origin. At the end of the tasting, you can hang around and order some more wines and drinks along with tacos from Taco Dumbo!
Tickets: https://www.rosewinemansion.com/visit
Restrictions: 21+
Tomatoland
484 Broome St
With 7 rooms and 20+ interactive spots, Tomatoland is meant to inspire the "awareness of protecting the environment and excessive consumption." Hang out and explore the land from the tomato's perspective.
Tickets: https://www.thetomatoland.com/
LuminoCity Festival
Randall's Island Park
The LuminoCity festival is comprised of three theme parks connected through a path, all filled with amazing lights and displays. Catch the LuminoCity Festival before it's gone on January 5th!
Tickets: https://www.luminocityfestival.com/tickets
The Color Factory
251 Spring St
Walk through colorful installations in New York City with the Color Factory's collaborations and designs!
Tickets: http://www.colorfactory.co/tickets
Machine Hallucination at ARTECHOUSE
439 W 15th St
Stop by ARTECHOUSE for their Machine Hallucination installation by Refik Anadol, focusing on architectural images of New York City. It's ARTECHOUSE's inaugural installation at their New York location, and it's available through January.
Tickets: https://www.artechouse.com/nyc
Museum of Ice Cream
558 Broadway
Celebrate and enjoy all things ice cream with installations, slides, a sprinkle pool, and more! Museum of Ice Cream's NYC location will be opening on December 14th and you can visit until March 1, 2020.
Tickets: https://tickets.museumoficecream.com/event/new-york
Museum of Illusions
77 8th Ave
Explore the world of illusions and the impossible! Each room has something to make you think twice, from holograms to an Infinity Room.
Tickets: https://museumofillusions.brushfire.com/events/454421
Love Me Hug Me Pop Up
139 Wooster St
The Love Me Hug Me pop up has a significant message behind it, specifically working to bring awareness to Alzheimer's disease. The experience starts with a short love film that leads you into the journey behind the condition and how it affects their relationship. You can check it out now through February 2020.
Tickets: https://www.showclix.com/event/love-me-hug-me
Dreamland Roller Rink
City Point, 445 Albee Square W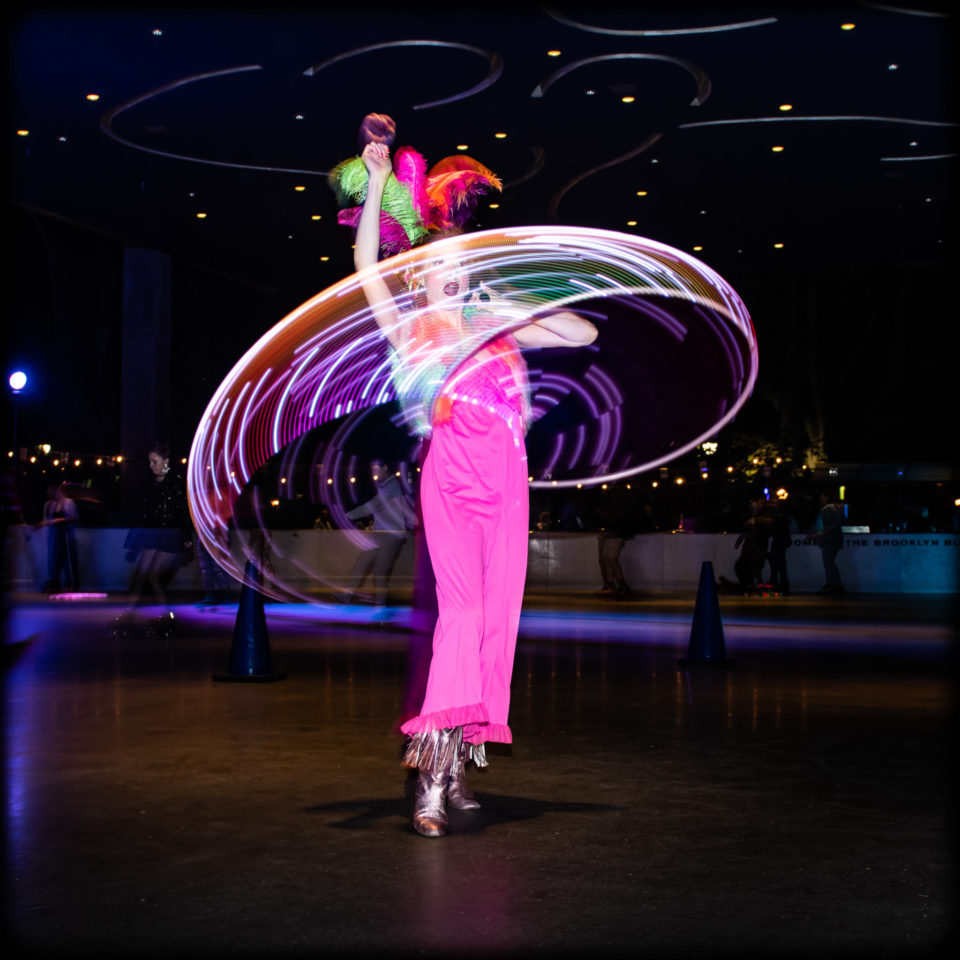 Dreamland Roller Rink is an immersive roller rink in Brooklyn with new events on a weekly basis. Stop by for a party you won't regret – they're around until February 15, 2020.
Tickets: http://www.dreamlandrollerrink.com/