Finally! Warm weather is here and Jersey City is sprouting with an abundance of family friendly activities that range from farmers markets to concerts. Here is what you need to know!
1. Van Vorst Park
257-287 Montgomery St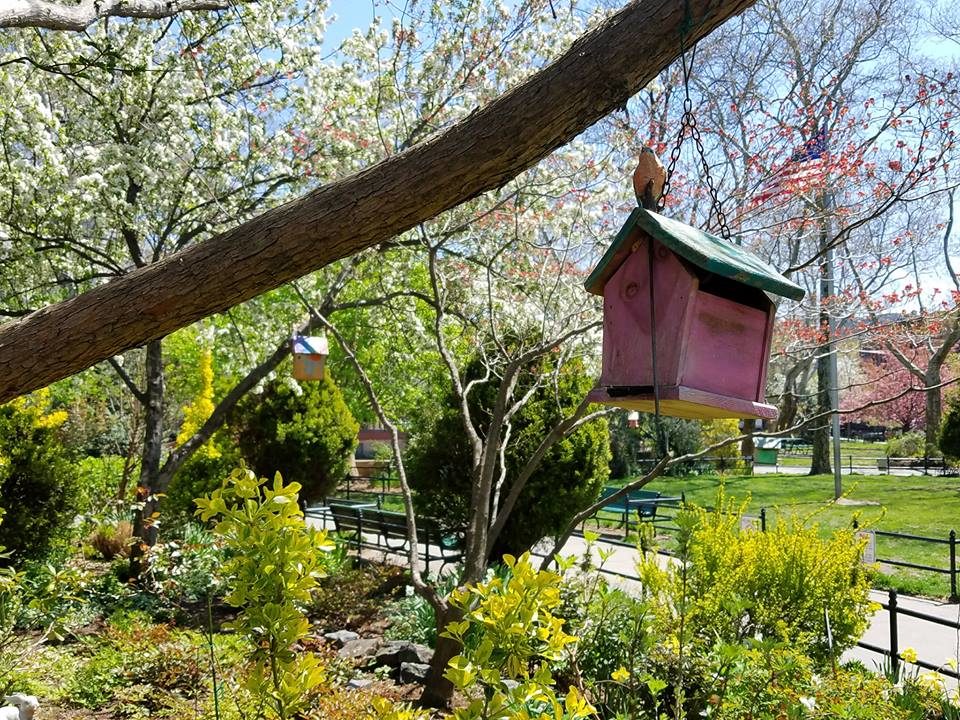 Van Vorst Park is a magical place in the summer.  Located in Historic Downtown, its landscape is surrounded by lush gardens and an open lawn. Beginning this month, Van Vorst will host its free outdoor film series. It will take place on Wednesday nights. Screenings in June and July will begin at 8:30pm, and August and September screenings will begin at 8:00pm. The movie schedule can be found on the link below.
https://filmsinvanvorst.com/schedule/
2. Christmas in July
Newark Avenue Pedestrian Mall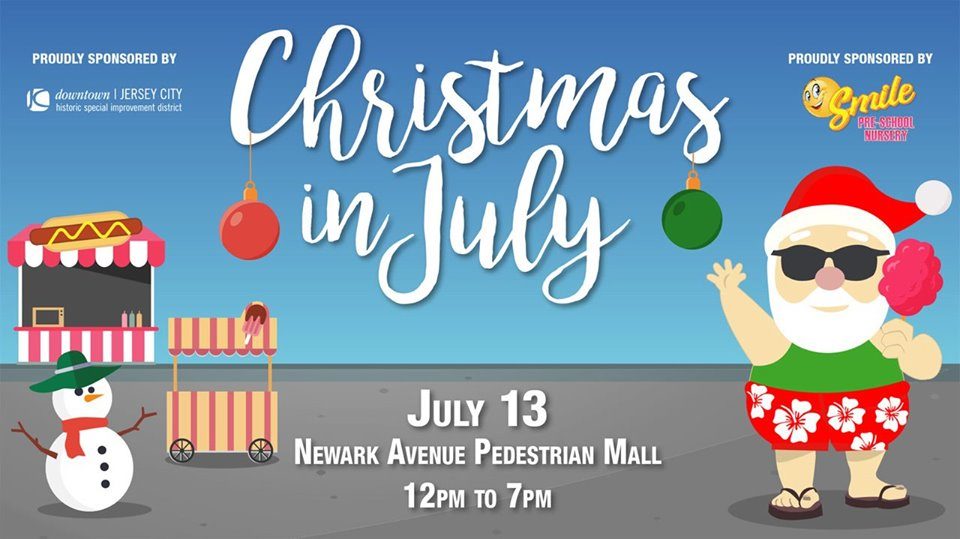 Christmas comes early this year! Smile Preschool and Nursery located at Newark Avenue Pedestrian Mall will hold a special event for children on July 13th at 11:00 am. There will be food, music, a bouncy house, face painting and … Santa! Santa will be handing out gifts while they still last. Click the link below for more information.
https://www.facebook.com/events/298772724171686/
3. Jersey City Caribbean Carnival Month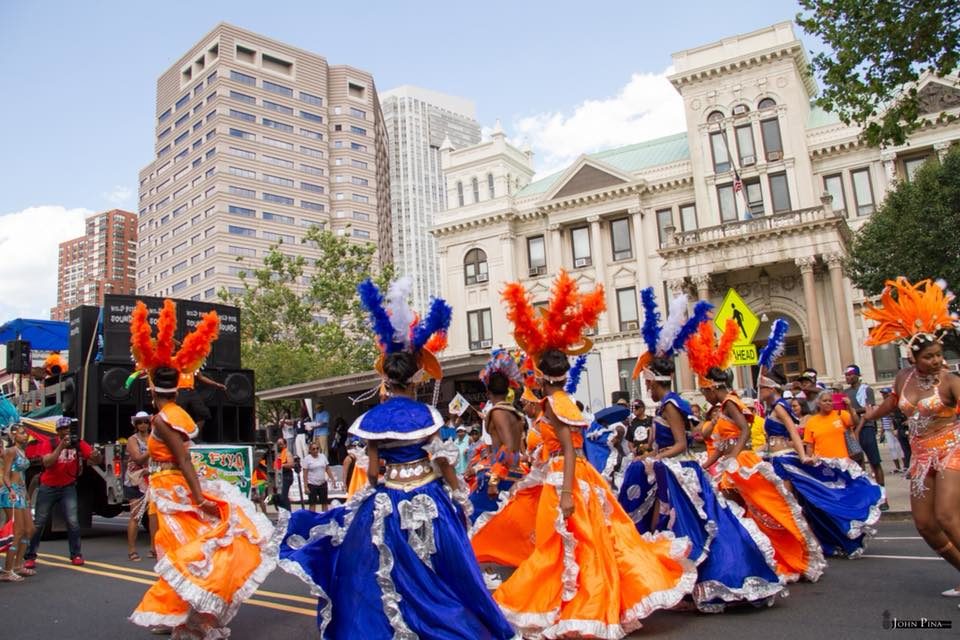 The Annual Caribbean Carnival is coming back to JC to celebrate for an entire month! A few of the activities that will be taking place for the month of July are: Boat rides, a Lion King Movie Outing, a J'Ouvert Fete Party and the Parade and Carnival just to name a few. Click the link below for updates and more information.
4. Riverview Farmers Market
498 Palisade Ave
One of the many popular farmers markets in Jersey City resides in the Heights on Palisade Ave. With panoramic NYC skyline views, this farmers market has extensive vendors and an open community garden for children to explore nature. Beloved Yoga also partakes in the market with their Sunday ritual of yoga in the park. This is definitely a favorite family spot for locals which commences every Sunday from 10am-3pm
5. Newport Green
14th St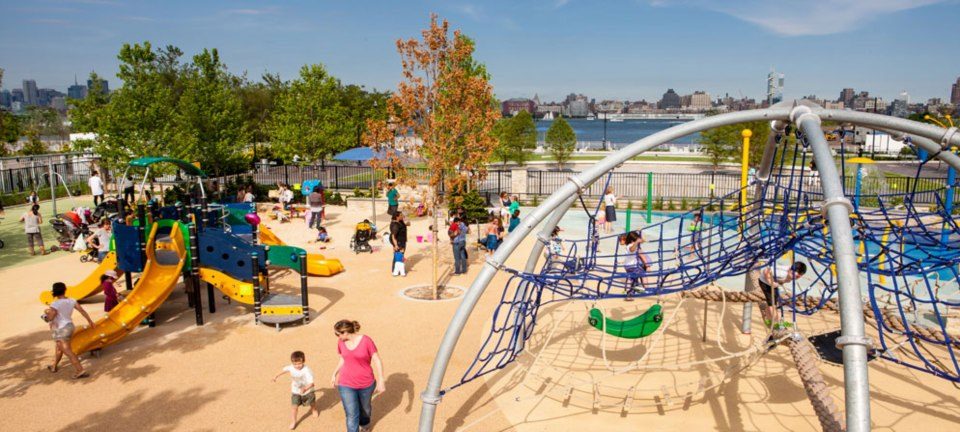 Newport Green is beautifully situated on the waterfront and has been a popular spot for years. The Splash pad is complete with all kinds of sprinklers and dumping buckets. Parents can relax on the white sandy beach adjacent from the splash pad under the multiple umbrellas available at your disposal.  Your children can also go for a spin on the playground's carousel while taking in views of the playground and skyline.
6. Hamilton Park Splash Pad
25 West Hamilton Pl
Hamilton Park is a popular park in the summer for its farmers market, however, the playground and the water playground is the main attraction for happy children. The splash pad is fenced in and features in-ground sprinklers and buckets of water dropped from overhead.  The kids are guaranteed to love this summer spot.
7. Groove on Grove
Grove St PATH Plaza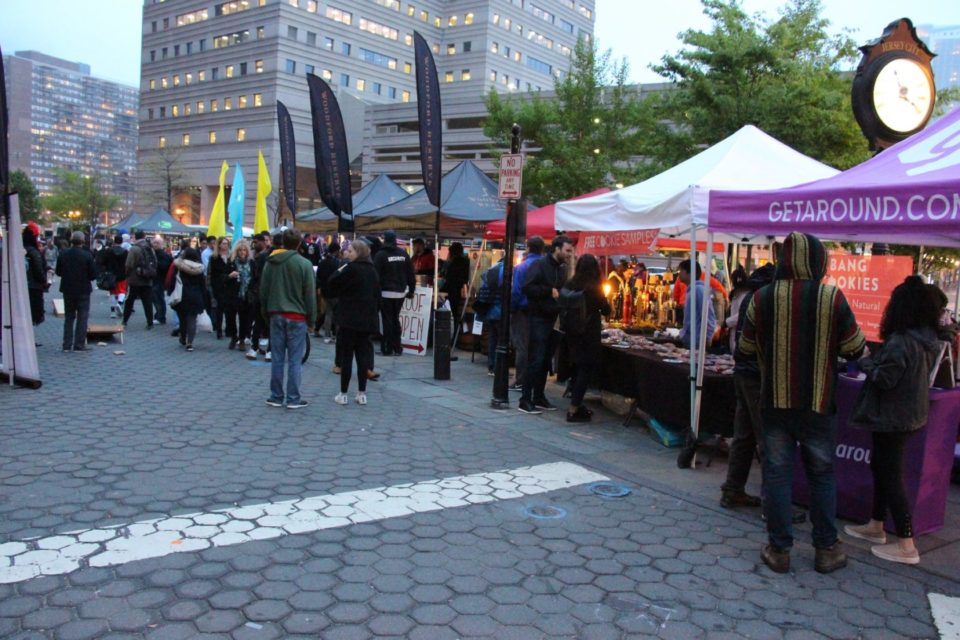 The Grove is a popular gathering destination in the summer because it's conveniently centered in the heart of downtown near a variety of bars and restaurants.  Groove on Grove is an amazing weekly music series at the Grove PATH Plaza. This is a FREE family-friendly event that brings our community together to celebrate Jersey City's entertainers and performers. The concerts are on Wednesdays from 6-9pm.
8. Pershing Field Pool
201 Central Ave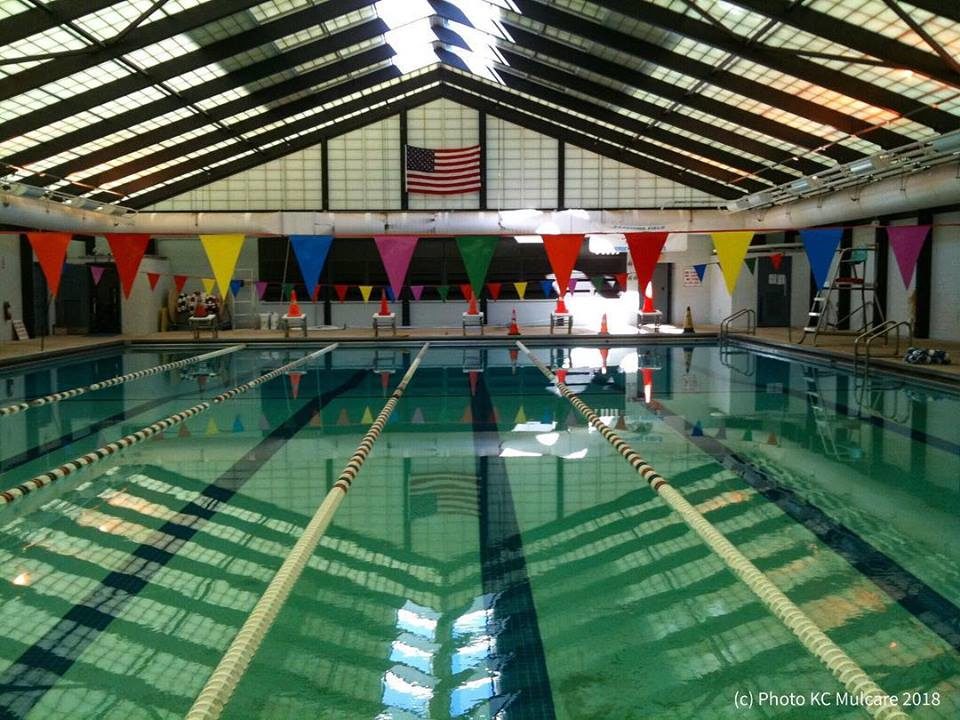 In the heart of the Heights is Pershing field which consists of several baseball fields, tennis and basketball courts, a fully equipped playground and an indoor pool. The pool is open all year around and is the perfect alternative for cooling off this summer while escaping the over-crowded beaches. Families can visit for open swim during the hours of 7am and 8pm on weekdays. Saturday, Sunday and holidays open swim is available between 12pm and 6pm.  Come get your swim on!