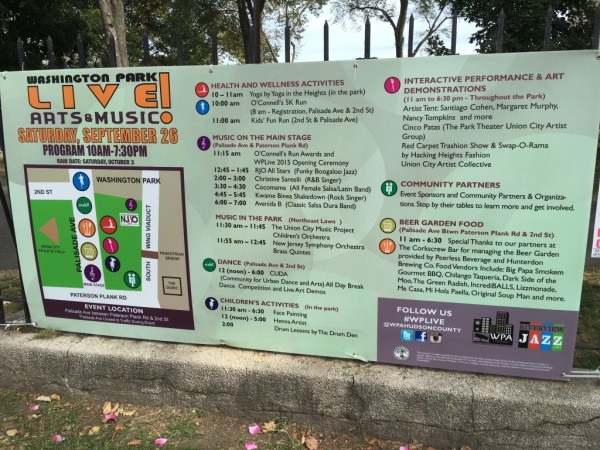 This weekend was once again packed with events throughout the city, but one of the most exciting events of them all was the 6th Annual Washington Park LIVE!. The eastern section of Washington Park was once again transformed into a super artsy venue full of food vendors, live music, murals, a beer garden, face painting, and more! With a diverse range of interactive art, Washington Park LIVE! was perfect for people of all ages.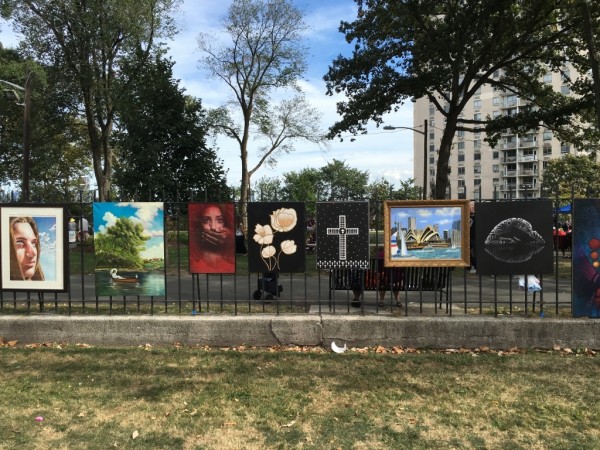 When I first entered the park from the north, I was immediately drawn to the dance performances, where all were welcome to bust a move to a variety of music styles. The wall between Palisade Avenue and the section of the park to its east was lined with beautiful paintings that were in a variety of styles. When I went beyond the fence, I noticed a massive, eclectic sheet lying on the grass, next to a table with a bunch of paint. I spoke to Stephen McKenzie, an education director at the Newark Print Shop, whose team put the piece together. He explained the intricate process behind the creation of the monoprint and told me more about his work at the print shop.
I later walked past many of the other interactive art displays and was in awe by how quickly the artists were able to create their work. Interestingly, there was a heavy youth involvement at the festival, as children from a variety of ages worked to promote community involvement and STEM activities.
Other community groups, such as the Riverview Neighborhood Association (RNA) and the Riverview Farmers Market, were also present at the festival, where they both informed me of all of the exciting activities going on near the park next month. Roger Heitmann, treasurer of the RNA, told me about upcoming photography exhibits and the Oktoberfest Block Party. I also spoke to George Riddle from the Loew's Theatre, who told me about the theatre's upcoming Werewolf-athon.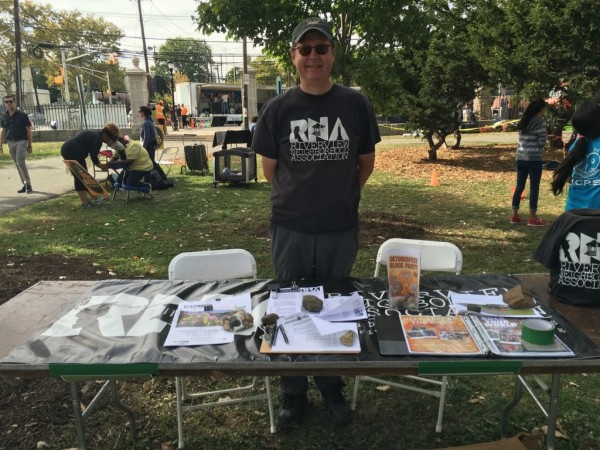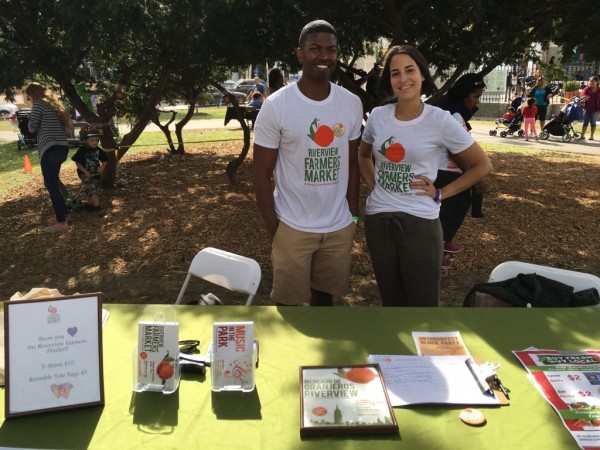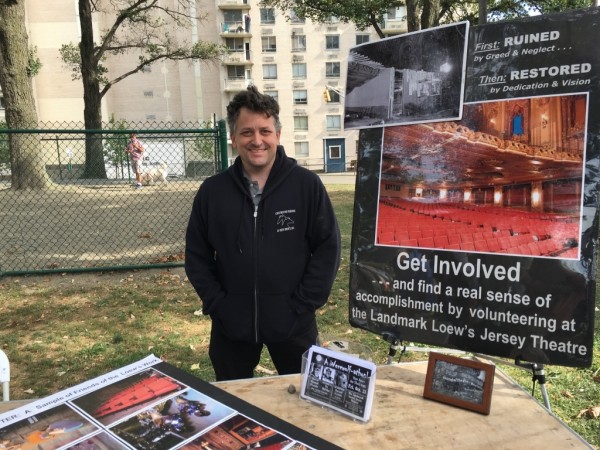 After speaking to the community groups, I worked my way over to the food trucks, which were conveniently located near the stage. There were a variety of musicians on the stage, ranging from R&B to jazz to salsa, offering something for everyone.
All of the walking around made me thirsty, however. Luckily for me, I spotted Lizzmonade, where I ordered a dangerously delicious strawberry lemonade to end my visit. Couldn't make it to the festival? Check out the photos of some of the artwork from the festival! Cheers.