We're kicking off spring with a bunch of events in Jersey City and the surrounding area. Plan ahead and join us for drinks, bites, and more!
---
April
Prohibition Party
April 13 @ 9:00 PM – 2:00 AM
Corgi Spirits at the Jersey City Distillery, 1 Distillery Drive
Join us as we bring it back to the Roaring 20s at local gin distillery Corgi Spirits. There'll be burlesque dancers, a live jazz band, food from local vendors, and more.
Facebook Event Page
Comics Who Care: A Comedy Show for Charity
April 13 @ 8:30 PM
HudsonPLAY, 189 Brunswick St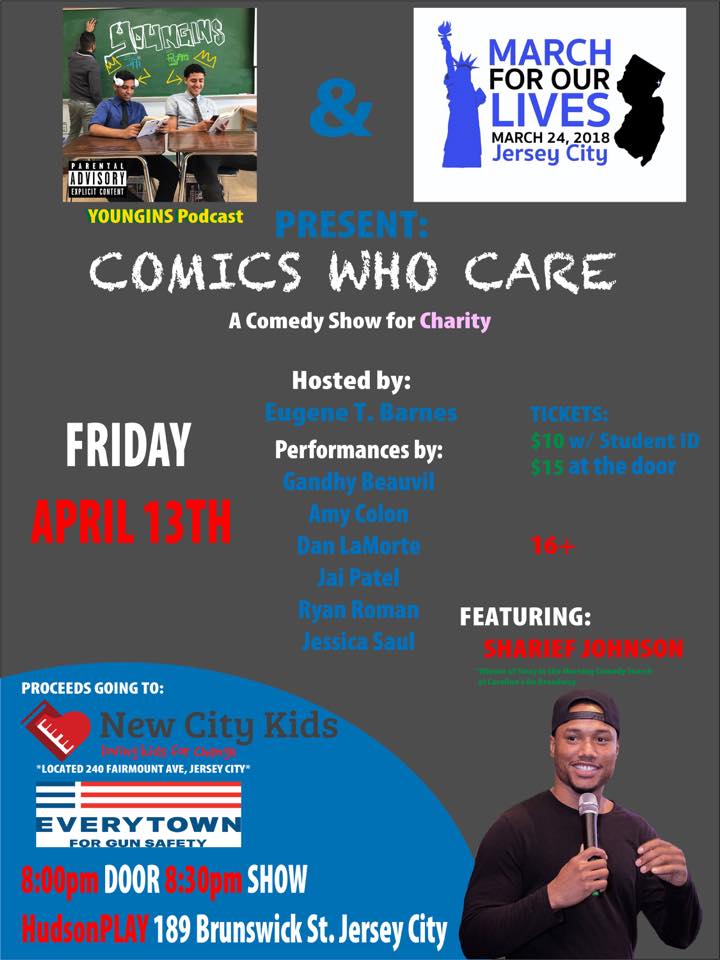 This is a charity comedy show, brought to you by the organizers of March For Our Lives – Jersey City. All proceeds will go to Everytown's Survivor's Network  and Jersey City's New City Kids.
Facebook Event Page
The Green Rush: Exploring the Future of Cannabis in Jersey City
April 18 @ 6:00 PM – 9:30 PM
Hudson Hall, 364 Marin Blvd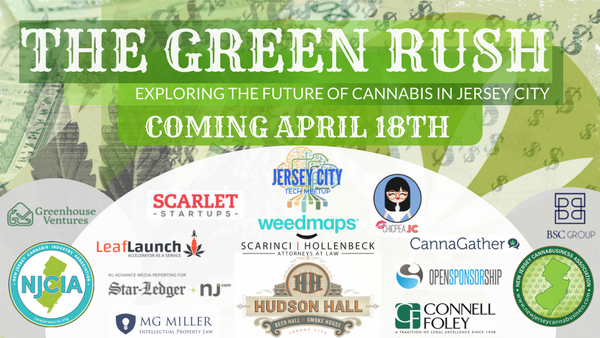 Join JC Tech Meetup at Hudson Hall for The Green Rush: Exploring the Future of Cannabis in Jersey City. From 6PM to 9:30 PM, JC Tech Meetup is bringing together industry experts and community leaders to discuss the business, from tech and legislation to the impact on the community, as well as answer any questions you may have about venturing in the business. Kelli Arthur Hykes, Senior Government Relations Associate from Weedmaps, will be kicking off the night with a tech talk.
Meetup Event Page
Social Entrepreneurship Panel
April 18 @ 6:00 PM – 8:00 PM
NJCU School of Business, Lecture Hall, 200 Hudson St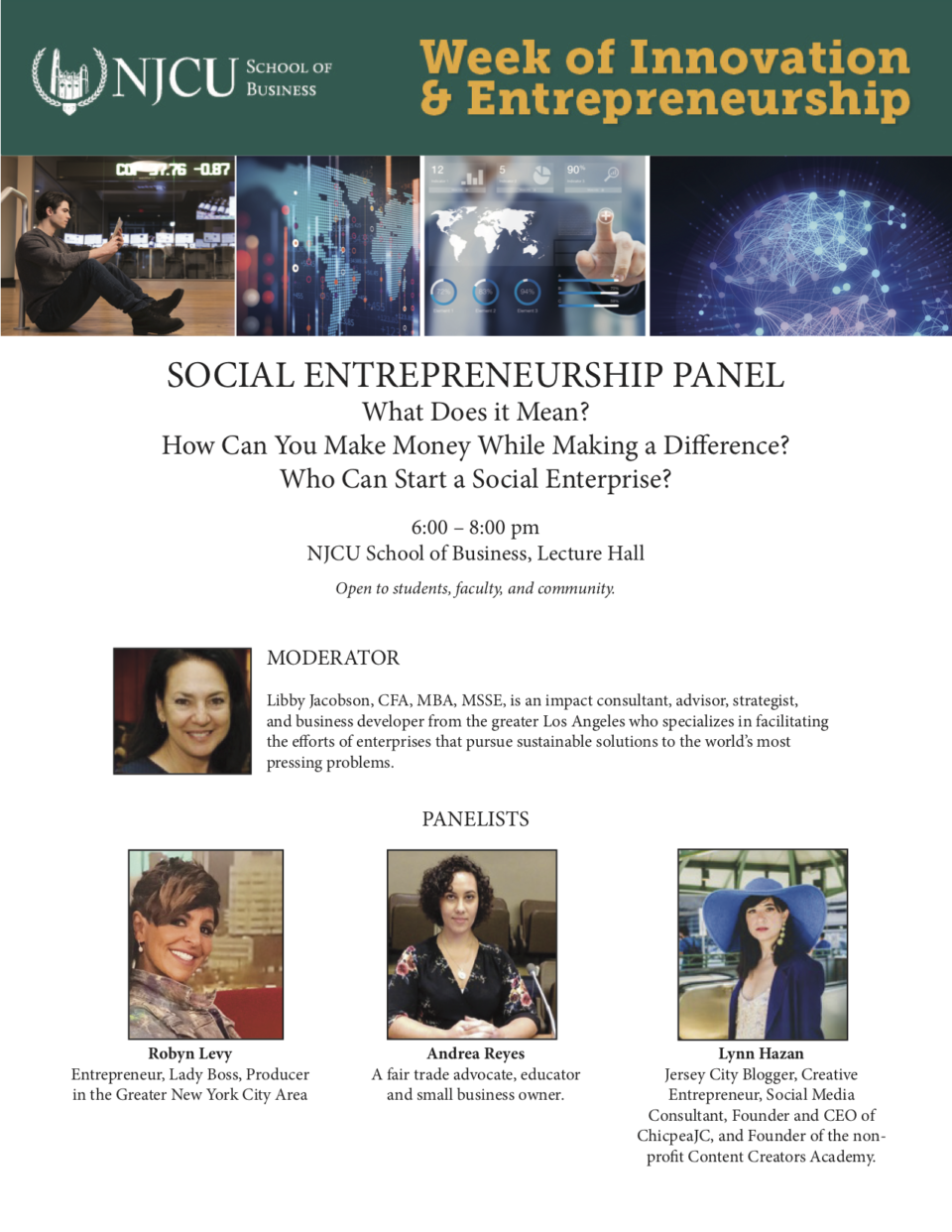 Join NJCU's School of Business for their Week of Innovation & Entrepreneurship. Social Entrepreneurship Panel will feature Robyn Levy, Andrea Reyes, Berna Tural, and yours truly!
NJCU Event Page
LSC After Dark
April 19 @ 6:00 PM – 10:00 PM
Liberty Science Center, 222 Jersey City Blvd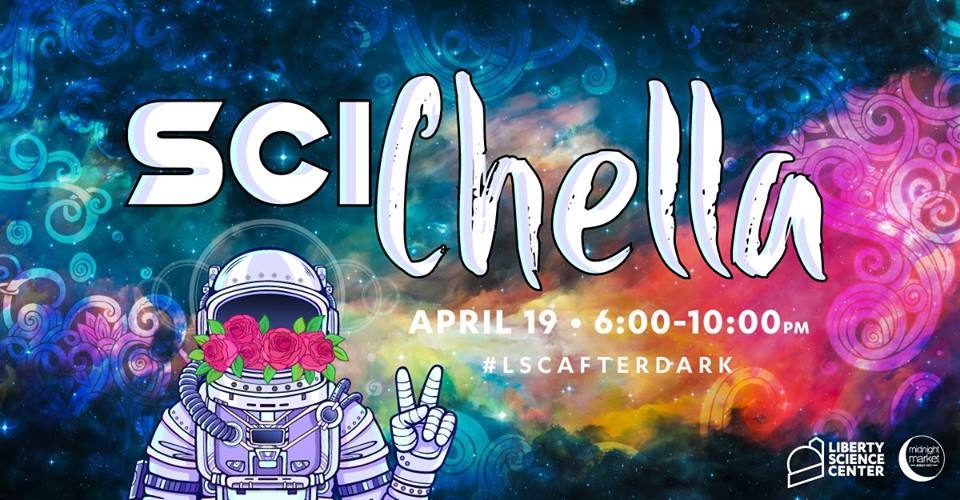 Stop by LSC After Dark for a night of music, festival vibes, and some science/tech thrown in the mix! There'll be four DJs, plenty of activities, food, drinks, and more all night long.
Facebook Event Page
2018 Tastes of the World: Italy
April 19 @ 7:00 PM – 9:00 PM
Liberty House Restaurant, 76 Audrey Zapp Drive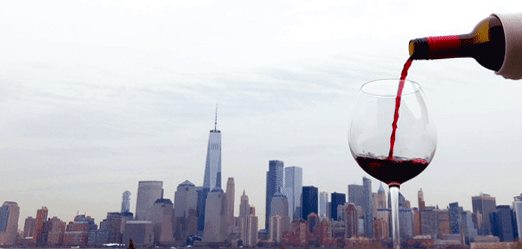 Take a trip through the various regions of Italy through the taste of distinct wines paired with small plates. It's $59 per guest.
Facebook Event Page
Jersey City Craft Brew Fest
April 21 @ 1:00 PM – 9:30 PM
Harborside Atrium, 210 Hudson St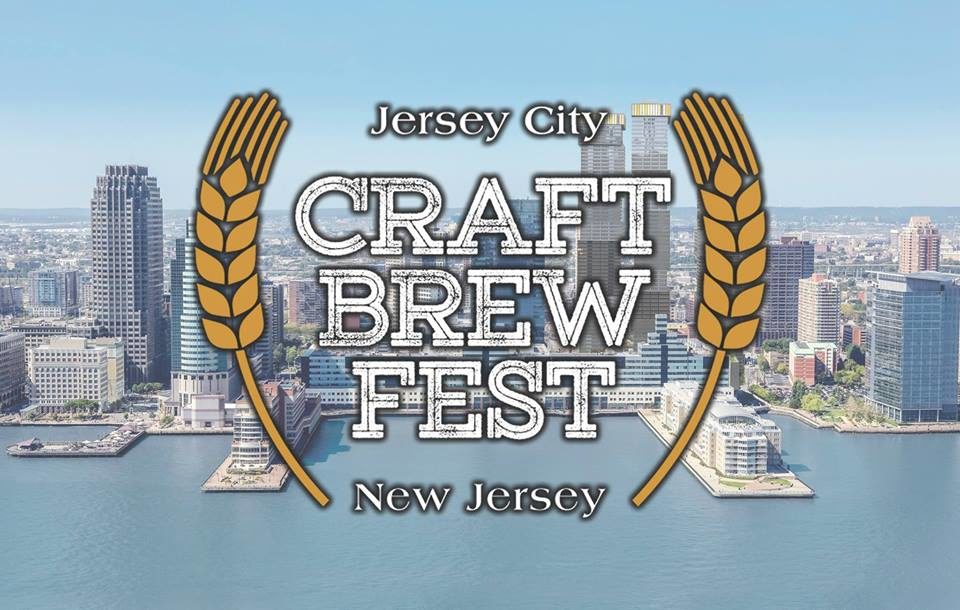 Stop by the Jersey City Craft Brew Fest taking place at the Harborside Atrium and outside along the Harborside waterfront. Take in the breathtaking view of the New York City skyline as you enjoy over 150 styles of craft beer, a bunch of yummy bites, and great music. Use Code ChicpeaJC for $15 off your ticket!
Event Website
Hoboken Wellness Crawl
April 22 @ 11:00 AM – 4:00 PM
Hoboken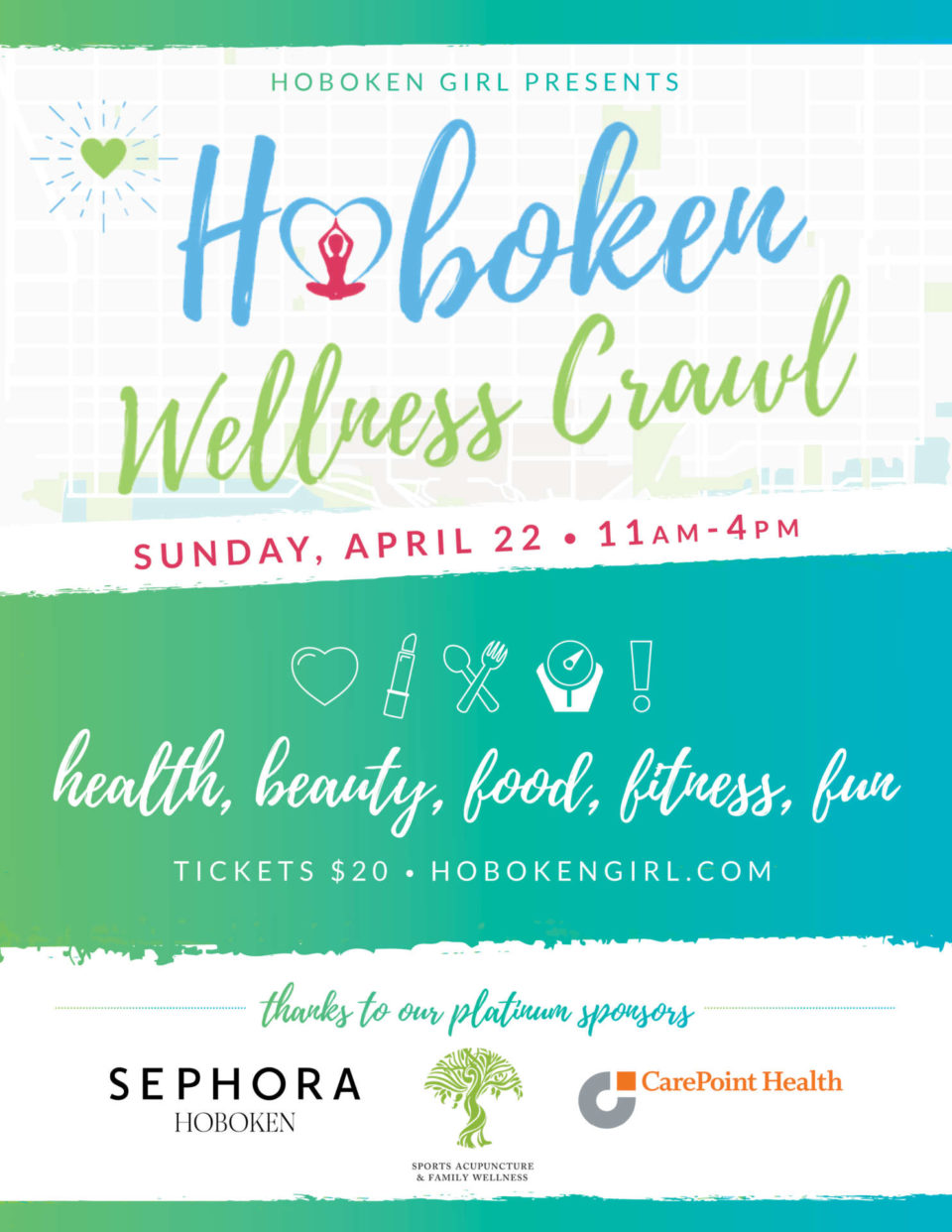 The Hoboken Wellness Crawl is a day of health and wellness taking place throughout Hoboken involving 100+ businesses and wellness vendors — each giving away a free sample, consult, food/drink, or other wellness-focused service or product. You can get your tickets on Eventbrite.
HobokenGirl Blog Event Page
Singles in JC 
April 26 @ 9:00 PM – 12:00 AM
Doshe BBQ, 8 Erie St
Join Singles in JC for another eventful night, this time with karaoke at Doshe BBQ! Single or not, everyone is welcome to join in on the fun.
Shut Up and Listen
April 27 @ 10:00 PM – 2:00 AM
Taphaus, 2 2nd St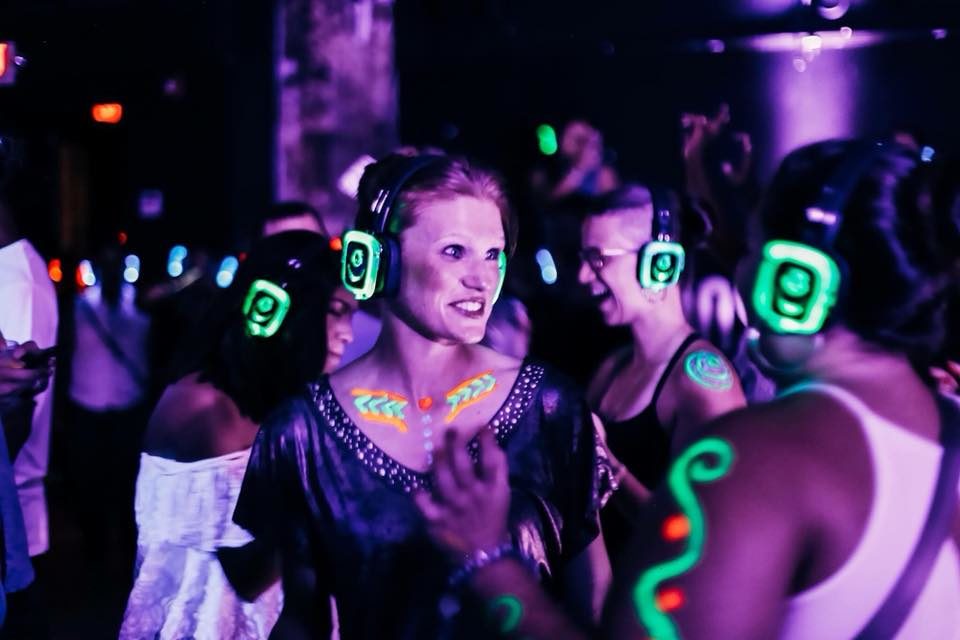 The quiet clubbing parties are back for the season! Join us at Taphaus for drinks, music played by 3 DJs, and a hilarious night of off-key singing.
Facebook Event Page
Roses and Rebels Grand Opening
April 28 @ 9:00 PM – 11:00 PM
Roses and Rebels Tattoo Studio, 160 Newark Ave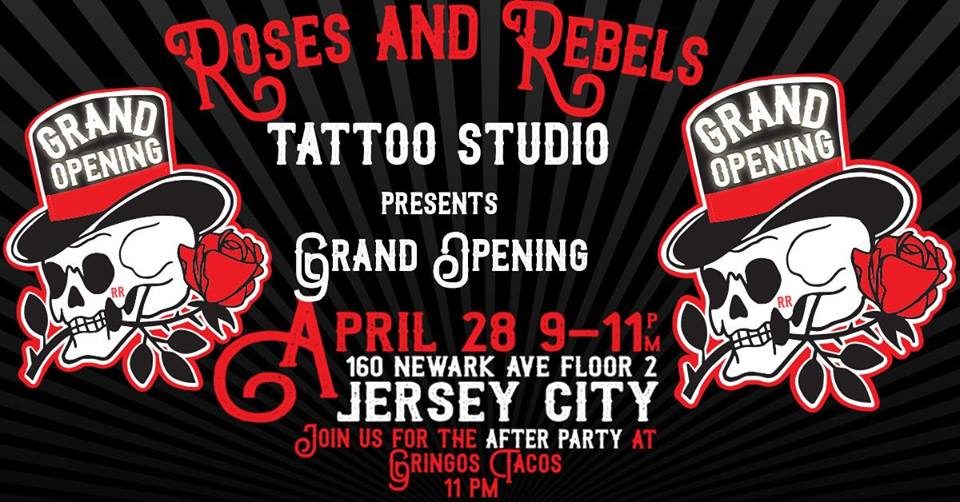 Celebrate the grand opening of Roses and Rebels Tattoo Studio! You'll get a preview of the shop, enter a chance to win some giveaways, enjoy music by a live DJ, and more! Then you can join them for an after party at Gringo's.
Facebook Event Page
May
Groove on Grove is Back!
May 2 @ 5:00PM – 9:00pm
Grove Street PATH Plaza

The weekly music concert series is back! This free event happens every Wednesday by the Grove Street PATH station!  Enjoy live music, local vendors, bites and more!! It's fun and family friendly.
May the 4th Be With You 
May 4 @ 11:00 PM – 2:30 AM
Porta, 135 Newark Ave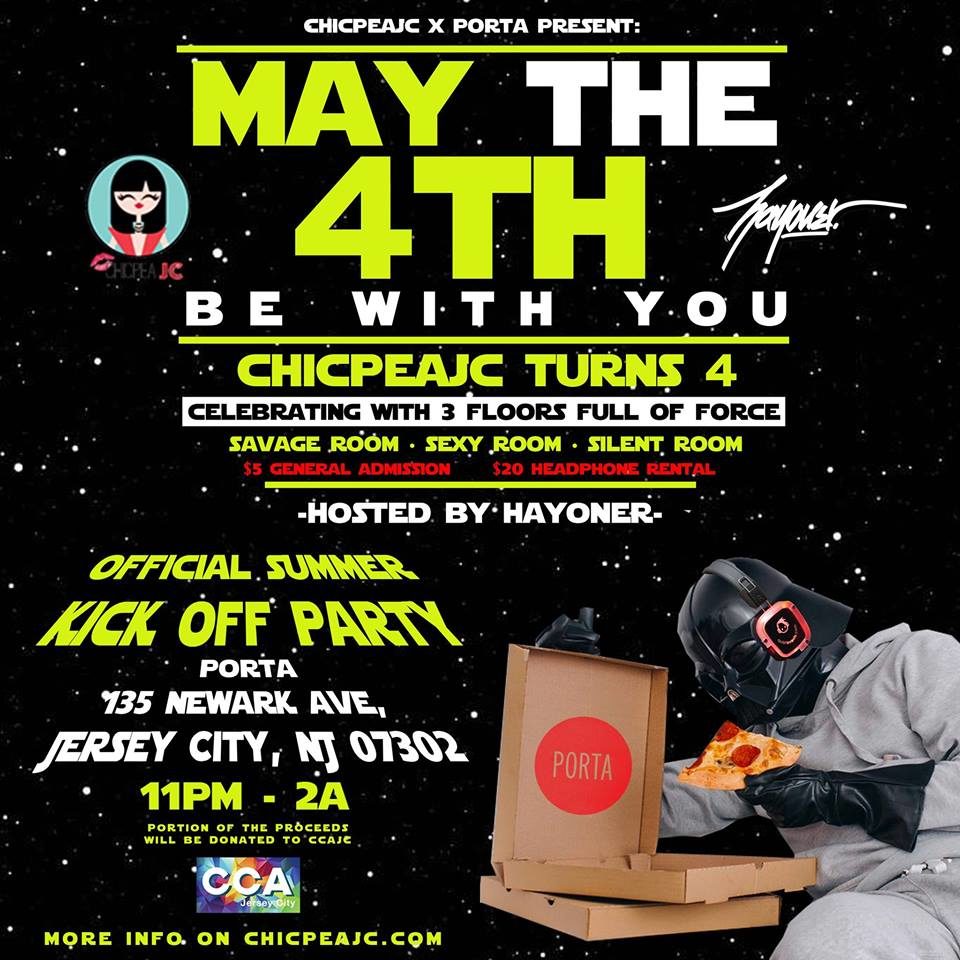 Join us in celebrating the 4th year of the blog in this summer kick off party at Porta! We'll be taking over 3 floors and have a photo booth, Star Wars-themed activities, a headphone party, and a few more surprises. Proceeds will benefit Content Creators Academy.
Facebook Event Page
Cinco de Mayo at Gringo's
May 5 @ 12:00 PM – 10:00 PM
Gringo's Tacos, 12 Coles St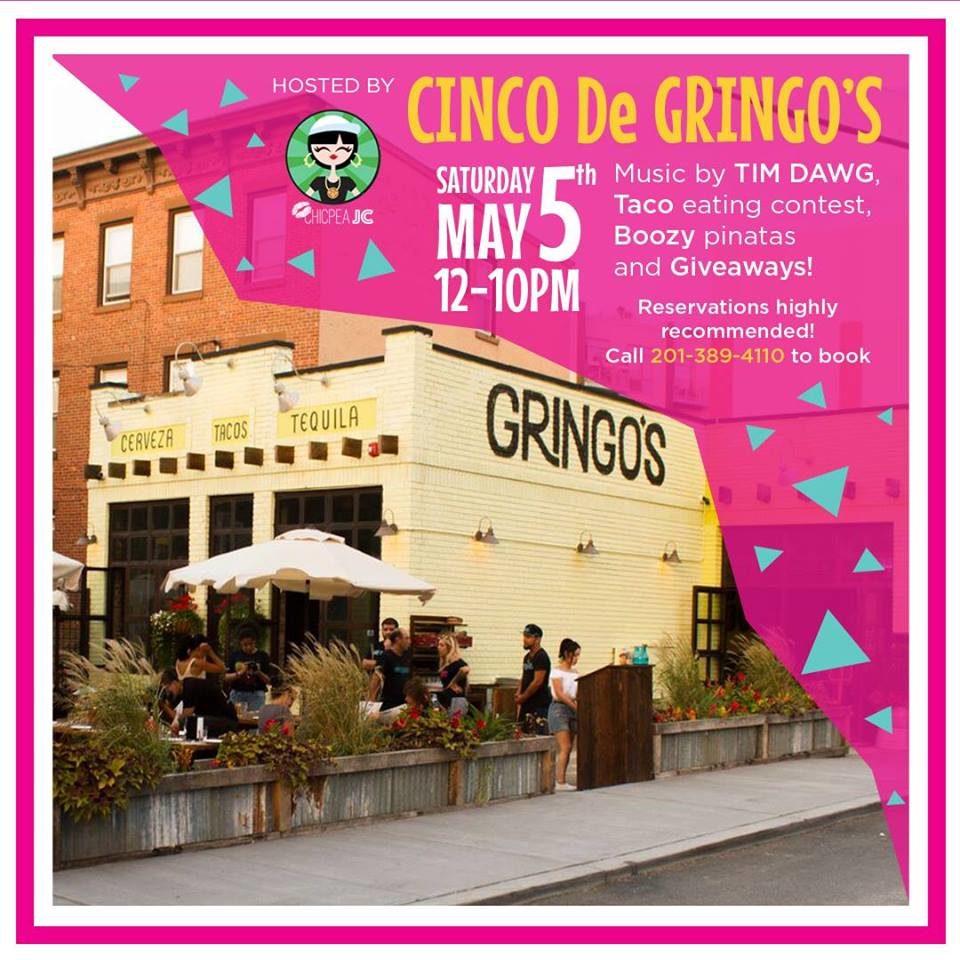 Enjoy food, drinks and music all day, a taco eating contest, boozy pints, and tons of giveaways.
Facebook Event Page
NJ Street Feast
May 19 @ 11:00 AM – 7:00 PM
277 Passaic Avenue, Kearny

Who doesn't love food, drinks, and amusements all in one spot? Bring your family and friends for the NJ Street Feast, featuring tons of food trucks, NJ craft beer, and a whole marketplace.
Facebook Event Page
JC Fitness Fair
May 19

 @ 11:00 AM – 2:00 PM
280 Grove St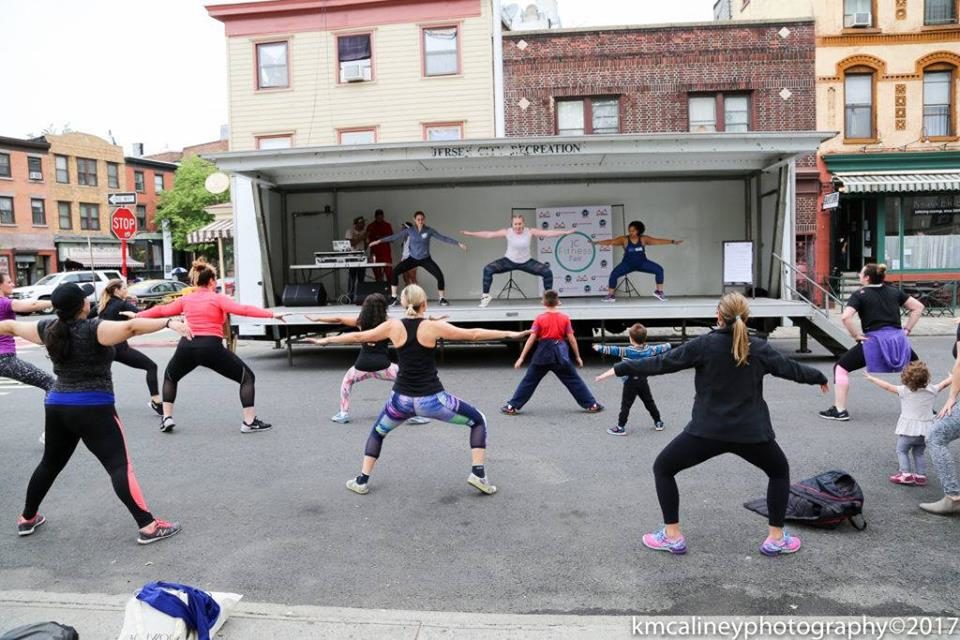 Hosted by ChicpeaJC and JCFamilies, stop by Grove Street for the free JC Fitness Fair. This year's fair will be an opportunity to not only network, but to also put your skills to the test in one or more fitness competitions. Get your sneakers and fitness gear ready!
Facebook Event Page