As the holiday season rolls around, you might be planning your holiday parties for the office or for some friends. Here are some spots to consider for your holiday parties this fall/winter!
Snapdragon Coffee & Social
190 Monticello Ave, Jersey City
Snapdragon offers a cute and cozy space perfect for any event you have in mind!
Harry's Daughter
339 Communipaw Ave, Jersey City
At Harry's Daughter, you can have dinner and a party all in one. They offer a great atmosphere and a variety of dishes. Contact them to start planning your night!
The Ashford
145 Newark Ave, Jersey City
https://www.instagram.com/p/B4dutDmApaQ/
The Ashford has multiple floors and spaces to host the perfect events! You can send an event inquiry through their website or send them an email.
Porta
135 Newark Ave, Jersey City
Whether you're looking for a specific party package or want a tailored experience, Porta has spaces and dishes available to make your holiday party run smoothly. You can browse through their packages or contact them via email.
Liberty House Restaurant
76 Audrey Zapp Dr, Jersey City
Liberty House has spaces available with room for 25-1000 guests, perfect for any team! Browse through the different spaces on their website.
Rooftop XP
Hyatt House, 1 Exchange Place, Jersey City
If you want a more professional atmosphere, Rooftop at Exchange Place (Hyatt House) is a great space with a rooftop and a terrace. Visit their site to decide which space would work for your group.
Hudson Hall
364 Marin Blvd, Jersey City
If you want a more rustic and casual environment for your holiday, check out Hudson Hall! It's a beer hall with plenty of space and a full bar.
Puzzle Out Escape Room
317 Grove St, Jersey City; 1 Newark St, Hoboken
Make your holiday party a fun team-building experience at Puzzle Out. You can get a customized experience, just reach out!
Antique Loft
33 Newark St, Hoboken
Antique Loft is a penthouse event space with great views. Have your holiday party in style and inquire on their website.
Kolo Klub
1422 Grand St, Hoboken
If you want a catered event for 40+ people, consider Kolo Klub. Their 4000 sq ft restored loft is great for events with a rustic flare, and they also have a full bar. You can take a virtual tour online.
Saku
936 Park Ave, Hoboken
Saku offers a beautifully designed space with unique drinks, include a sake menu. For private events, contact Saku for quotes.
The Chandelier
1081 Broadway, Bayonne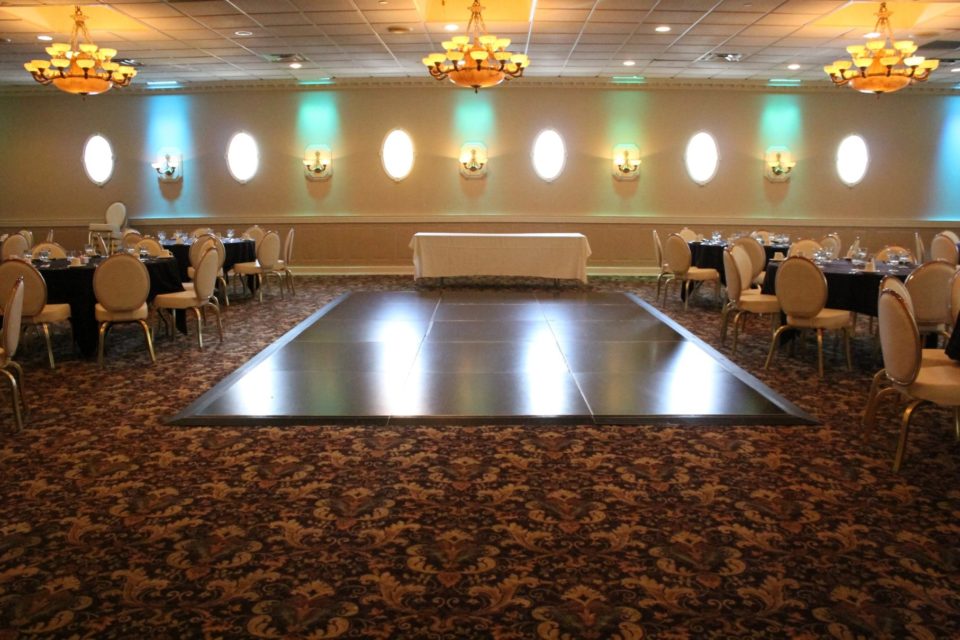 A longtime staple for events, The Chandelier in Bayonne is great for a large holiday party. They have a full bar, dance floor, seating, and more.