Secrets to Meditation – Meditation & Breathing Workshop
Sep 18, 2019 @ 7:00 PM

-

8:30 PM

Free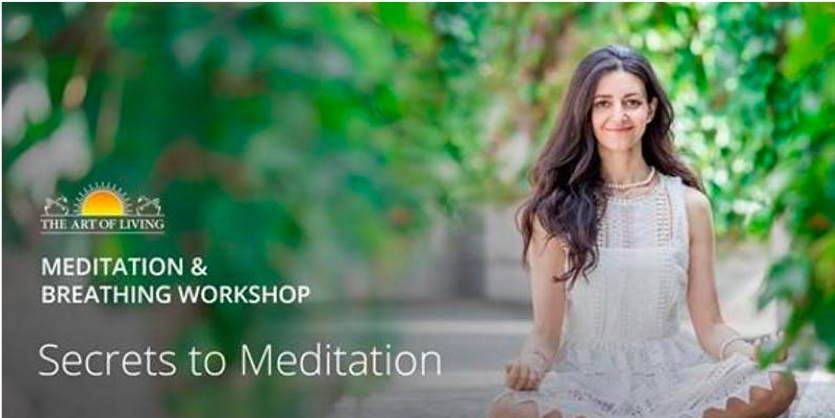 In this free 90-minute introductory workshop to the Art of Living Happiness Program, you'll discover:
✔ How breathing and meditation techniques can radically change your life
✔ The powerful 'Bellows Breath' that will boost your energy. A technique you can take home and practice daily.
✔ The peace & calm of a unique guided meditation
✔ The tendencies of your mind and how to overcome them
At the core of the program is the Sudarshan Kriya™, the #1 science-backed breathing technique that will harmonize your whole system by cleansing daily accumulated stress and negativity and unlock your inner freedom and joy.
Here's what people say about this workshop:
"A space to slow down, rest, and get centered"
"Recharged my energy in minutes"
"Excellent tools to deal with tough times"
"Tuned in to my true self and purpose in life"