On December 10th, there was an active shooter alert that sent the city into lockdown mode. Here's what we know, based on the police scanner and updates from the city:
Believed to have started at Bayview Cemetery, where one officer was shot
Shooting reported around 12:30 PM on MLK and Bayview
Shooters arrived at the Jewish market (223 MLK Dr) in a U-Haul, dressed in all black
Two shooters, weapons described as "long" and suspected to be ARs by officers
Surrounding schools were placed on lockdown
Officers from surrounding cities were called, including SWAT and ESU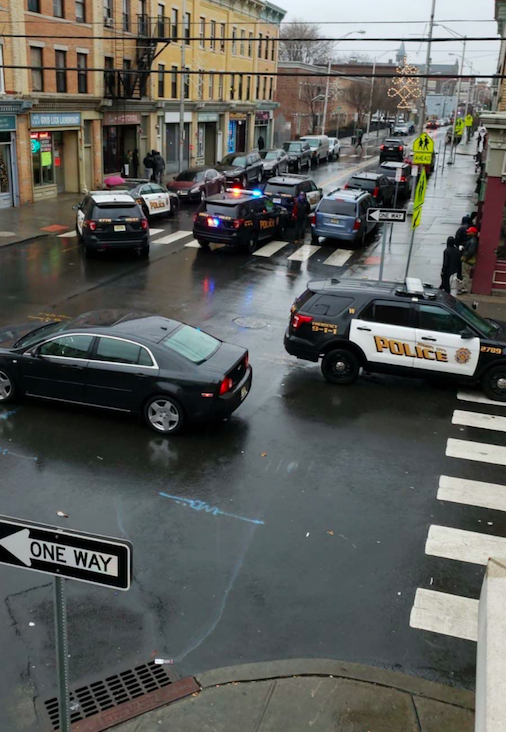 Drone + helicopter called to secure rooftop
One shooter in market, shot by police and laid in the market
The other fled, jumped rooftops, started shooting toward Sacred Heart School
Officers moved into Sacred Heart, students + faculty were advised to move to the opposite side of the building
One officer shot as a result of friendly fire, sent to JCMC
One civilian may have been shot
People held in market, including the store owner
Both shooters determined to be 'neutralized'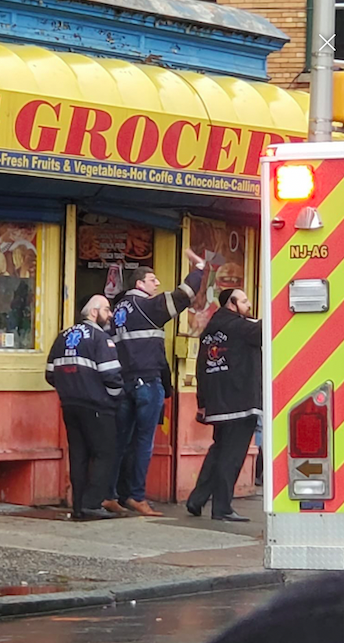 U-Haul considered "hot," bomb squad called to be safe
Bystanders advised to find shelter, stay away from the area
Pipe bomb speculated, no bombs confirmed by city
One injured officer reported dead, identified as a father of five
At least two officers and 1 civilian are reported injured
Multiple people in the store reported as deceased
Schools released at 4:15pm
Developments from the city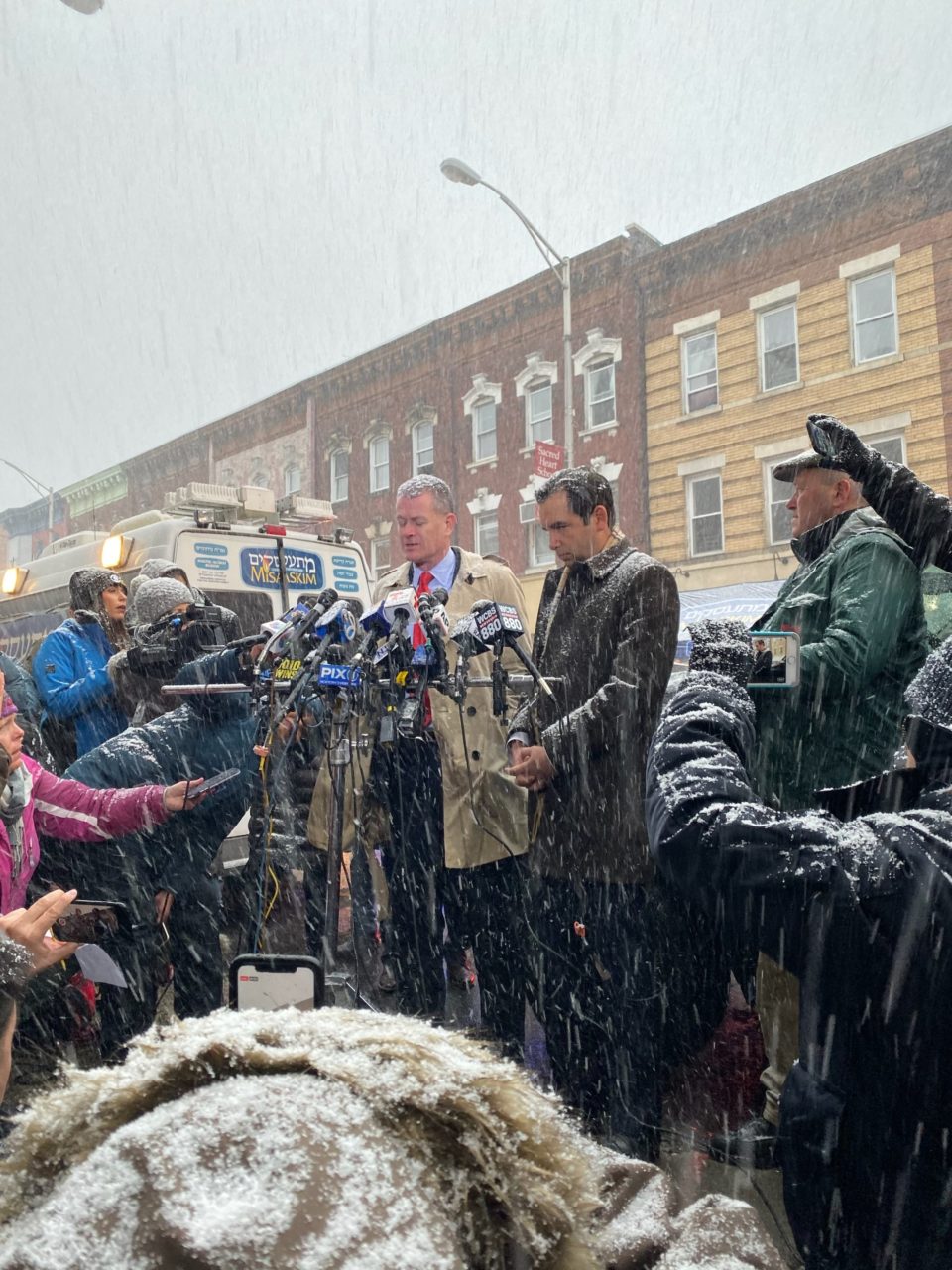 As of December 11th:
You can also find reports by:
---
Update, December 10: We shared that a pipe bomb was speculated/reported. The article now clarifies that there were no confirmed bombs.
Updates, December 11: Store previously described  as "bodega" changed to accurately describe the Jewish market. Updates from the city were also included.
The names of the shooters have been released and included in this article.