Have you ever went to a concert with massive amounts of people, but felt as though you were the only one there?  Like that singers sound was so powerful it struck you and only you amidst the crowd?  Well imagine a stadium sound coming from one band's lead singer via acapella and thats what you'll get with The Skullers!  I have to admit I was MORE than blown away when the lead singer Jack Skuller stopped by our headquarters to give us a live performance.  Amazingly talented; He played the Guitar The Harmonica and sang live all at the same time!  Keep reading to find out why we're all about this hot new band right out of Hoboken, NJ and where you can find them.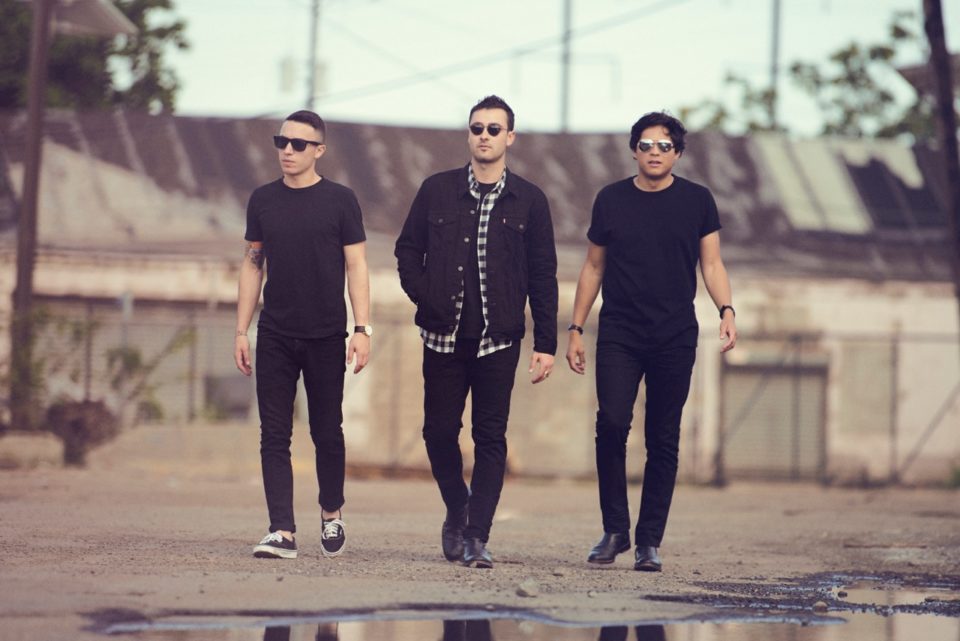 Q.  Okay so that performance was amazing! So tell us about yourself, what is your name where are you from?
A. I'm Jack Skuller the lead singer and guitar player for the Skullers.  We're a New Jersey based band who formed last year and we just came out with our debut ep "Meet the Skullers"
    Q.  Oh wow thats funny and How did you guys come to decide on the band name was it all in or did it take some convincing? 
A.  Uhh well I think the last thing that you want to do is name a band with your own name *chuckles* but I think from popular opinion…. I think its just something we had to do and we all identified with it pretty fast.  We've heard some pretty crazy stories about how some bands find their names and so we felt like it was right that's the feeling you're supposed to have.
    Q.  Agreed.  How did you guys meet and come together to start the band and make music? 
A.   I [Jack Skuller]  had been doing solo projects for a long time, I toured with Radio Disney all through High School and went to over 15 major cities and I found that it was time for me to just stop and focus on this.  It felt right like it was calling;  I had a bunch of songs I had already written that were ready to go,  the platform was pretty much set and these guys just jumped on and we started playing together.  But it was funny because we didn't form traditionally like – 3 friends in a garage,  I was already looking for it and the fact that it happened so quickly and is go so well we're really lucky for that.
    Q. Nice! So then the rest is just kind of like history?
A. Yeah exactly!
    Q.  So you said that you guys are fairly new how long has the band been together?
A. So we've been working together for a little over a year and we recorded the ep in March, so you know, but it doesn't feel like that – its a bit odd… it feel like we've been playing together for a long time.
Q.  That's good so it's almost like a natural organic thing!
A. For sure.
   Q.  And so how would you describe your music; what crowd are you trying to reach?
A.  When I'm writing songs, I feel like there's no one demographic in mind.  Uhm,  I think when I was with Disney I was playing to crowds of like a thousand 12 years old girls and I've also played to crowds of like 60 grand parents.  Uhm  I just, I just love playing music and anyone who relates or wants to listen I think my music is for them.  I know that's a pretty general thing to say but that's just how I feel.
    Q.  What's your inspiration to write your songs?  What do you say and its like,  this is what inspires me to write a song? 
A.  I grew up obsessed with the beetles  and just their really catchy melodies and hooks and I wanted to write in a very similar way.  And I got into The Ramones and a lot of punk bands like that were really simple and It's like how can I take 3 cords and make something that's worth listening to for 3 minutes.  So that's how I kind of got started, but my inspo comes from real things, just things that I observe, that I feel are pretty universal.
    Q.  Where can we find you?
A.  We love to play at Maxwells, and I am really excited to perform at Fox and Crow on Saturday [October 14th].  We've played in Jersey city a few times and in Cathedral hall on Grove street.  I think generally people here in Jersey city have a genuine appreciation for music and culture.
Catch The Skullers next performances at;
Fox and Crow; Jersey City – Saturday, October 14th 
Pet Shop; Jersey City – Tuesday November 7th.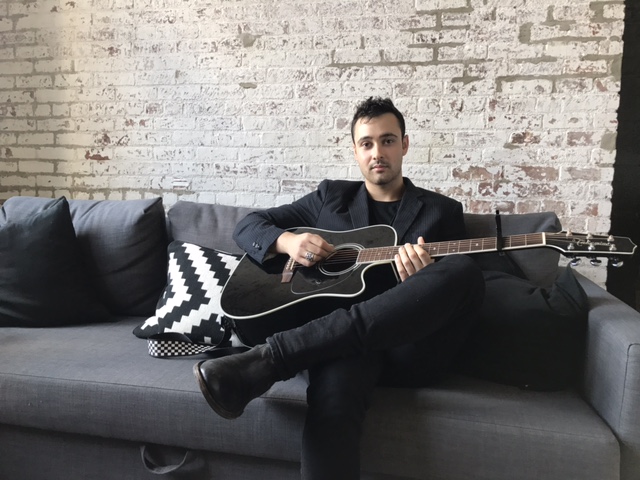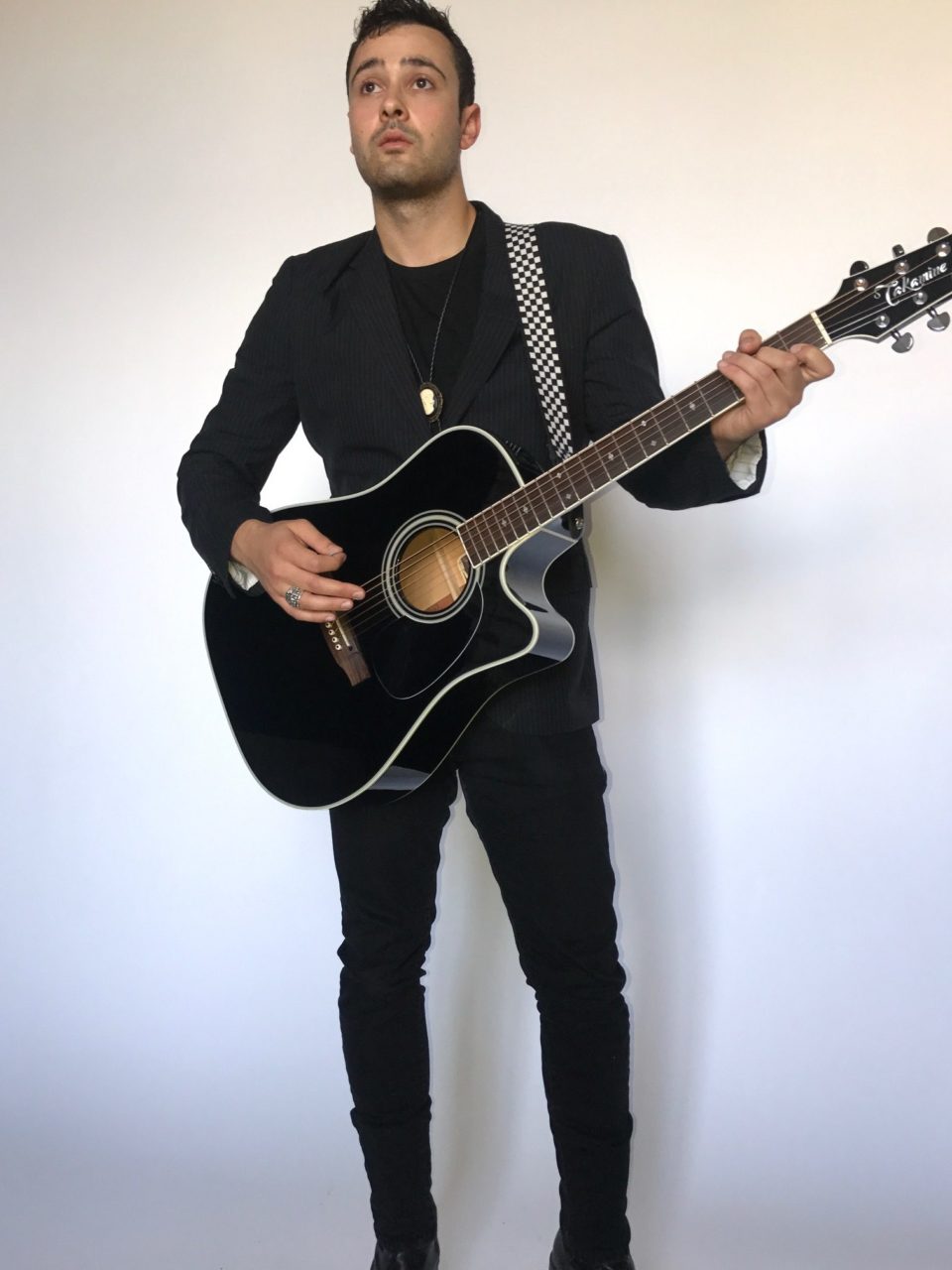 Additonal Information on The Skullers ;
"The Skullers debut EP Meet The Skullers was produced by GRAMMY nominated Joel Hamilton who was nominated for Best Rock Album for the band Highly Suspect."
"Jack Skuller, despite his youth, could certainly be viewed as music industry veteran.

The

prodigious talent released his first single at

the

age of 14 on Bar/None Records, setting

the

stage for an authentic rock and roll upbringing. Radio Disney took notice and sponsored a 15 city tour garnering

the

of attention of outlets from Consequence of Sound to Teen Vogue to American Songwriter . Skuller's songwriting and musicianship was further recognized by

the

 Songwriters Hall of Fame who awarded him

the

2014 Holly Prize in tribute to

the

legacy of Buddy Holly."