Looking for winter coat inspirations, seamstress Amber Meyers roamed Newport Mall wearing a few items she's made herself. Her deep blue shall along with her charm necklace are handmade. Her white, flowing, off-the-shoulder top and blue suede skirt are from Forever 21, while her brown latch handbag was a solid thirft store find. Her brown flats are made by Clark's.
Amber said she'd describe her style as nonspecific, in-the-moment creations. To bring her outfits to life she prefers pairing neutrals with bright colors.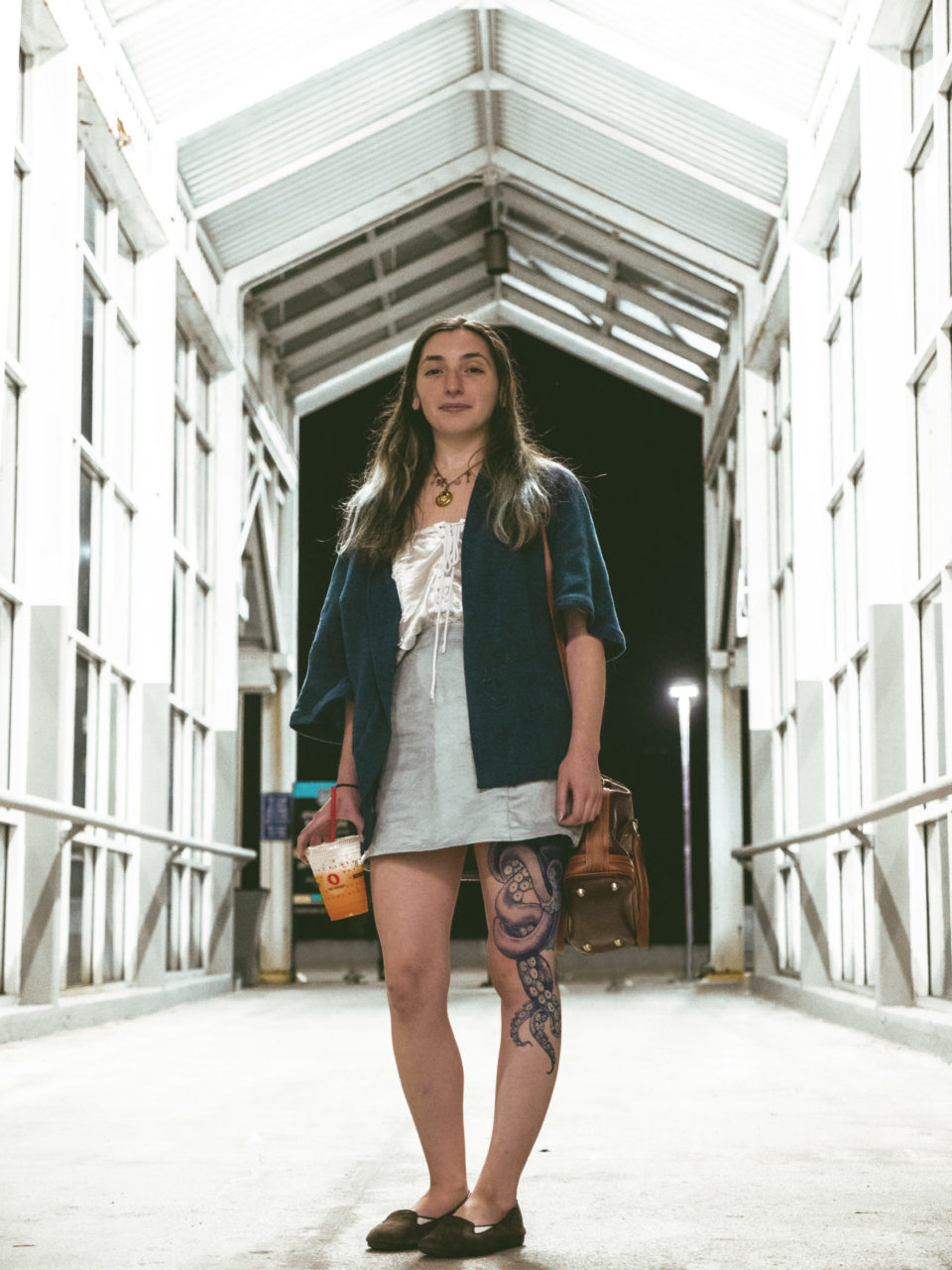 What's your name?
Amber Meyers
What are you wearing?
I'm wearing a shawl that I made, with a flowing white off the shoulder top and a pale blue suede from forever 21, paired with a brown latch handle bag I found at a thrift store and a necklace I made from bought charms and disassembled necklaces. My brown suede flats are by Clark's.
Where are you going now?
Right now I'm going to the mall to find inspiration for some winter jackets I'm planning on making.
Favorite place to hang out in JC?
I usually hang out at the mall but i like going to barcade whenever i wanna have some fun.
How would you describe your style?
I would describe my style as "in the moment."  I wouldn't say I have a specific type of style. I like to pair neutrals with other colors and see where that leads me.
Whats your profession?
I work at a knitting mill, handling the machines, checking the quality of the knitted blankets, and packing them for shipment.