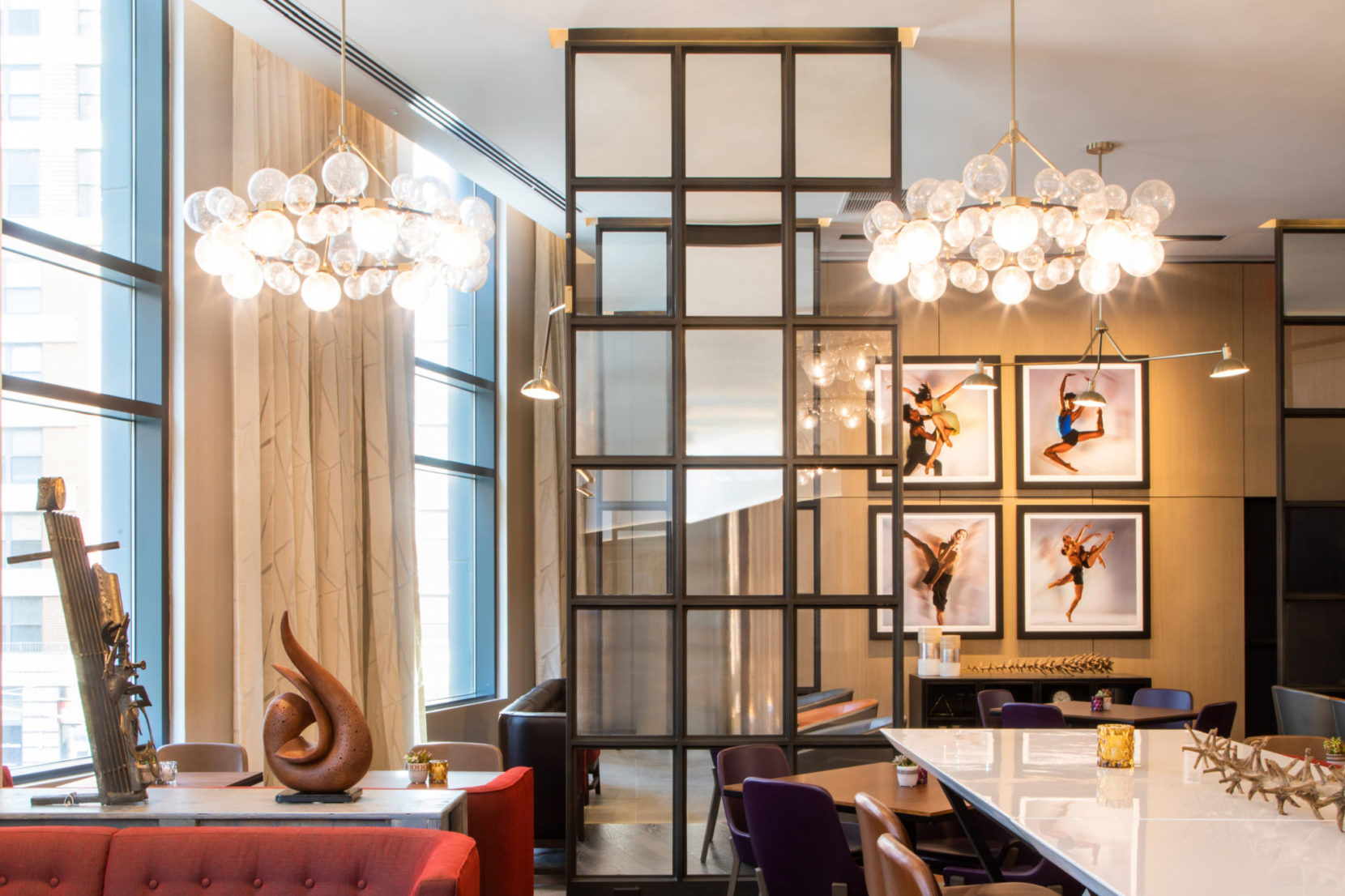 Panepinto Galleries partners with Canopy by Hilton to support the robust culture of the Jersey City Arts District with the area's first truly elevated hospitality offering, providing a new hub for the fast-growing creative community.
On view daily seven days a week! At Canopy by Hilton Jersey City Arts District, 159 Morgan St, Jersey City, NJ 07302
As a tribute to the Arts District, Canopy by Hilton showcases the exceptional work of talented local artists elected by the hotel's Art Curator, Stefania Panepinto of Panepinto Galleries. The area's dynamic history and energy shine through the colourful murals by Ricardo Roig and Jenna Morello, who pay homage to the Powerhouse Arts District and industrial Jersey City of the past. A key feature of the hotel's art program is a meticulously curated on-going rotating art collection that is infused throughout Canopy Central. Artists include: Adam Weston, Augusto Fanjul, Benjamin Keating, Candy Le Sueur, Catherine Hart, Cheryl Gross, Elaine Lorenz, Eliana Perez, Glenn Garver, Howard Nathenson, Joe Velez, Megan Maloy, Mr. NYC Subway. Sculpture pedestals by Bear Claw Designs. Limited edition silkscreen prints by Gary Lichtenstein inspired by the Dixon Mills Pencil Factory are displayed in all guest rooms, while the corridors are brought to life with original acrylic paintings by Candy Le Sueur and hand-made cyanotype prints as well as industrial photography by Tatsuro Nishimura.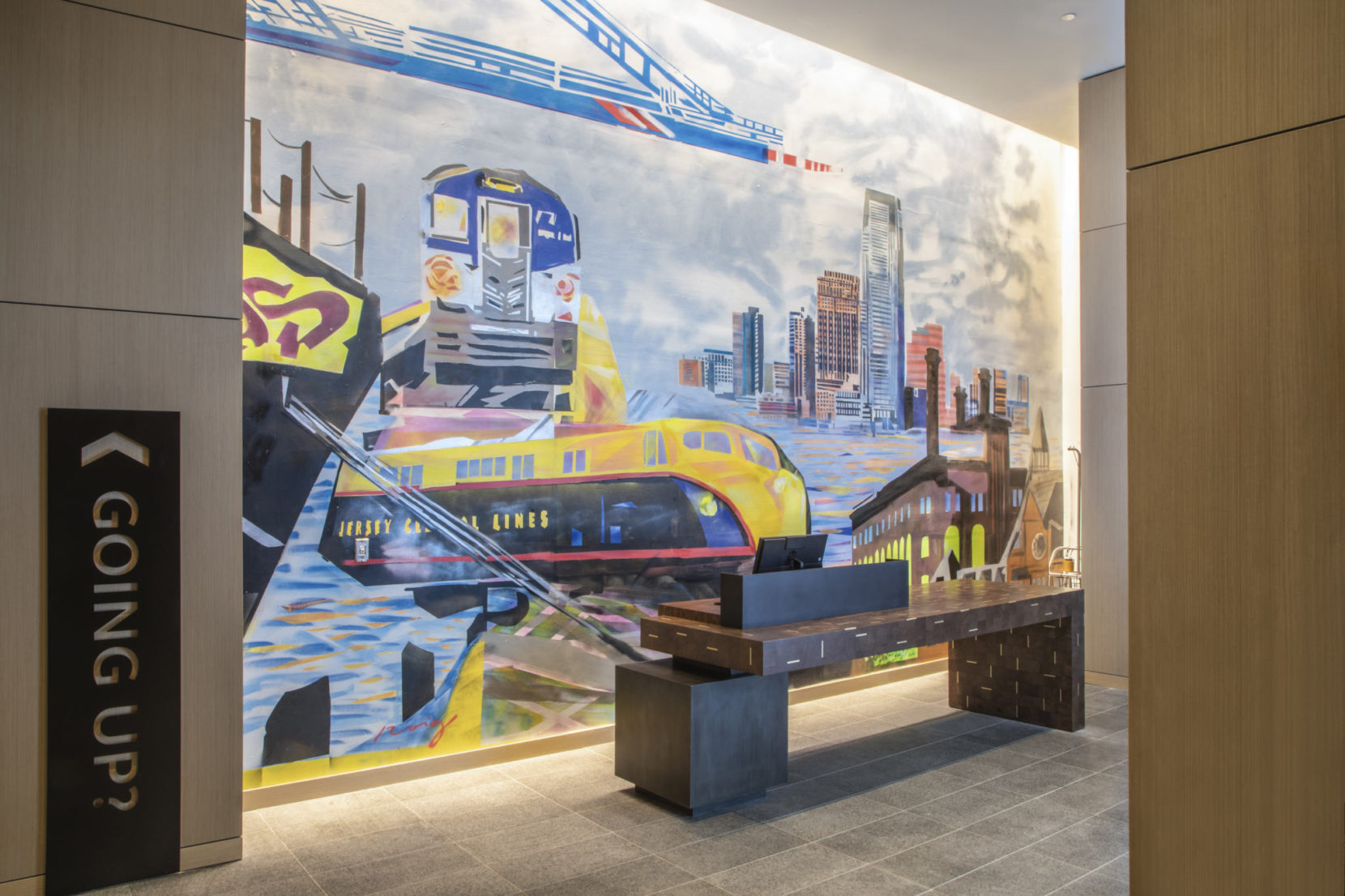 Canopy by Hilton Jersey City Arts District is surrounded by endless restaurants, inspiring galleries, public art projects, and unique shopping offerings. As the Canopy brand's first property in the New York Metropolitan area, the hotel serves as a gateway to experience Jersey City like a local while offering proximity to New York City.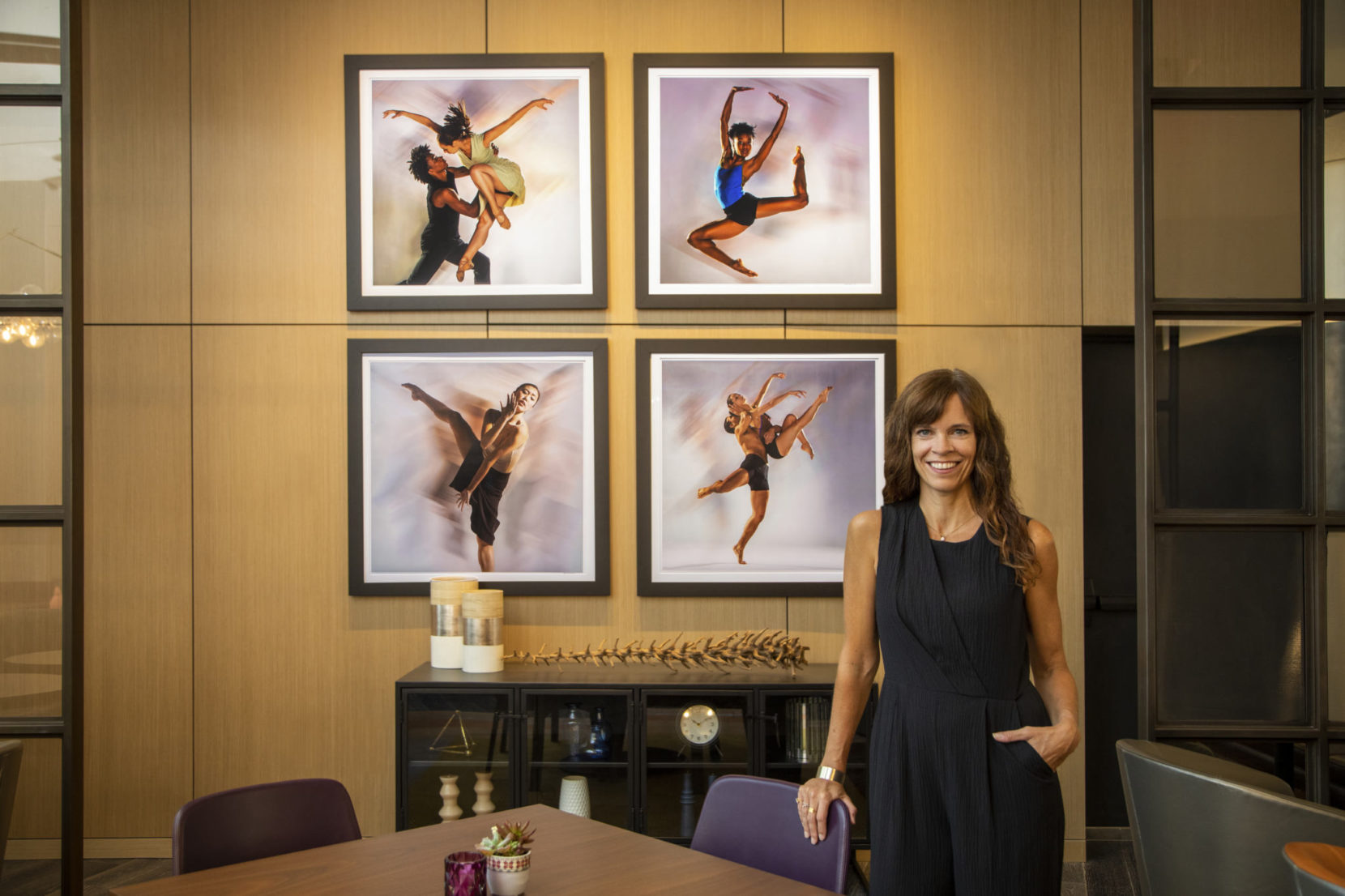 Panepinto Galleries was founded by Stefania Panepinto in 2011 as a collective space to host gallery exhibitions, photo shoots and film screenings. Once located in the heart of the Powerhouse Arts District in Jersey City, NJ, the gallery and artist's studios have been a vital influence in nurturing a vibrant community for artists, local residents and visitors from the surrounding metro area. Through Panepinto Fine Art, Panepinto also assists corporate and private clients in acquiring art collections for residential buildings, hotels, offices and homes by offering a personalized service creating a comprehensive and quality collection focused on contemporary art.
For further information and to join our mailing list, please contact the gallery: art@panepintogalleries.com|
T: 201.521.9000. Follow! @panepinto_galleries