Here at ChicpeajcHQ, we meet a lot of talented people and always have new music coming our way. From submissions to songs we've randomly come across, here's this month's playlist for Nothing But The Locals!
There may be some familiar names, especially if you were at the Forever Young Festival on Saturday.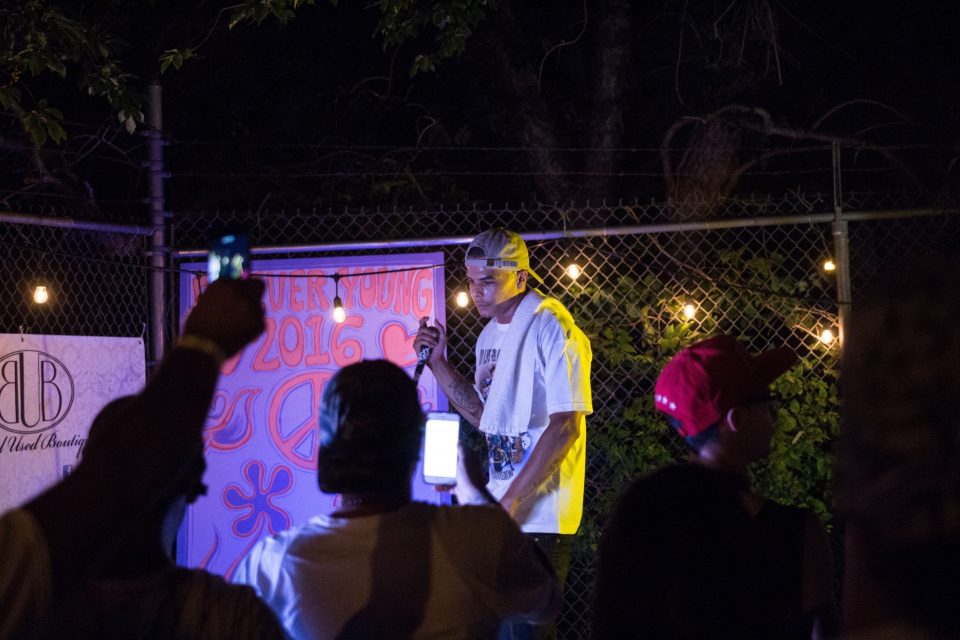 We have a full playlist this time around and want to keep this going, so feel free to send us your music at chicpeajchq@gmail.com. We might just add you to next month's post + playlist!
     1. The Who Did It Better Mixtape – Jay Hype
If you've been keeping up with ChicpeaJC, you know we love Jay Hype. Recently, Kanye tweeted her latest mixtape and it blew up! It's just as good as you'd think it is, so give it a listen.

2. Waking Hour by Chrissi Poland

3. Love's Gonna Live Here Again – The Sensational Country Blues Wonders
For anyone out there who enjoys country music, this song's for you! We try to keep the sound diverse here on ChicpeaJC.

4. I Can – Ray Pearson

5. Go Brazy – Lil Steez
We recently published a post about Lil Steez, written by Vincent the Owl. Read more about Lil Steez here!

6. Cake – Yury D

7. Sea Kills – Exile

8. Get Free – Debra Devi
We had the privilege of having Debra Devi at the Forever Young Festival on Saturday! Check out her song "Get Free" here:

9. Suzaku – Crystal Tokyo

10. The City Life – Crystal Tokyo

11. FUCK a REMIX (Panda Freestyle) – Portalroq Jay

12. Inspired by… – Portalroq Jay

13. Wonder Woman – NerdyDerdyFuckLove

14. Water Remix – $imba, Rejek, Wi$E, Dolo Ace
I stumbled upon this song a few days ago and I've been listening to it ever since.

15. Leaving – Live Higher
We need to be real about this – Chicpea has been listening to this song on repeat for at least a week. It's all she listened to in the office in the days leading up to the Forever Young Festival. The song was performed especially for the event and we loved every second of it!
Be sure to follow us on Soundcloud and check out our July playlist. Let us know what you think! If you have music that you'd like us to check out, don't forget to send your Soundcloud links to chicpeajchq@gmail.com.