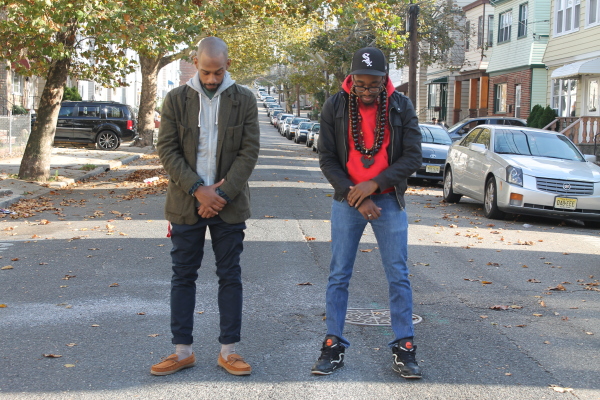 I am still so amazed at all the talented people who live in Jersey City and Nizz Sentine is no exception. I've actually known about him since I started blogging and it was only a matter of time before we linked up. Nizz is extremely talented, his lyrics flow, he is funny and has this positive energy to his music. He is a breath of fresh air to the rap game and it's only a matter of time before he gets his big break. Nizz invited me over to his friend and DJ, Jamar Jacobs studio in the Greenville area to chat, listen to beats, hear Nizz freestyle and even get my turn on the mic rapping to Biggie's "Dead Wrong". I had a blast and left with two new friends… literally though, they needed a ride downtown… #hiphop4life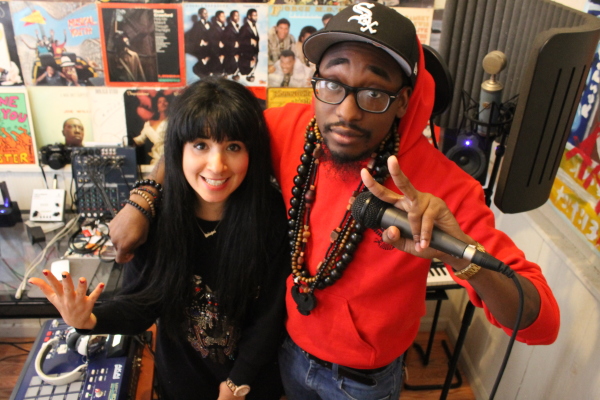 Whats your name? Nizz Sentine
Whats your real name? Ony Robert Sentine
Why Nizz? Nizz is an abbreviation of my old highschool nickname… Onyzzle. When I first started rapping people told me Onyzzle thing was going to fade out cause of the whole snoop thing so then I could've done the Onyzz, now its just Nizz and I decided to keep my last name.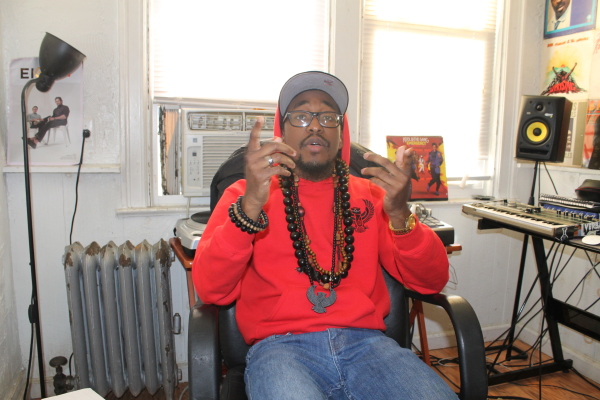 How long have you been rapping? I've been rapping… playing around since grammar school. I've been rapping seriously since 2010.
What made you want to start rapping? I always had a passion for the arts, like in grade school I was in drama club, high school I was in the school band, and I was doing poetry… I always had a love for hip hop but I didn't have the confidence to rap. I figured I would be moving from poetry to rap at some point and I finally got the confidence and built a stage presence enough.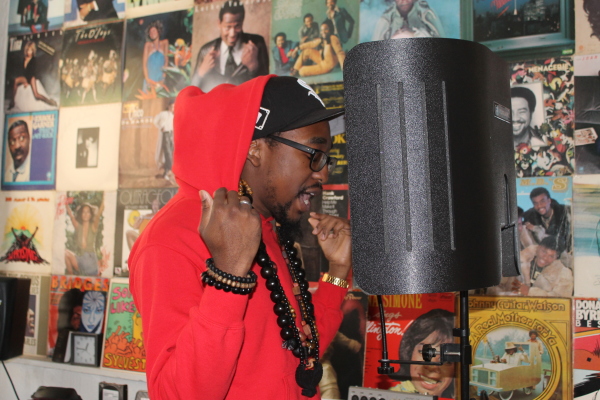 Growing up, who were some of your musical influences? Growing up I was into a bunch of New Jack Swing, I was into Bobby Brown, New Eddition, I'm still listening to these guys, Al B Sure… I'm more of an R&B head than a rap guy. That's what separates me from my counterparts and my peers is that we all rap but we have different things that separates us, I'm the one that has the soul.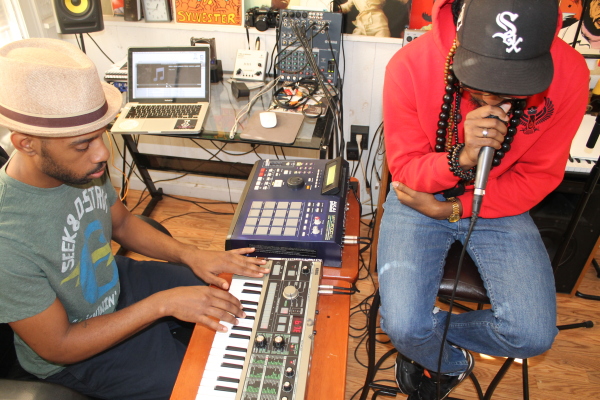 Do you also sing? I rap because I can't sing.
You could pull a Drake! I thought about it, I'm just gonna leave that to Jamar, and i'll focus on rap…. I do little harmonies at home but I'm not ready to present that publicly yet.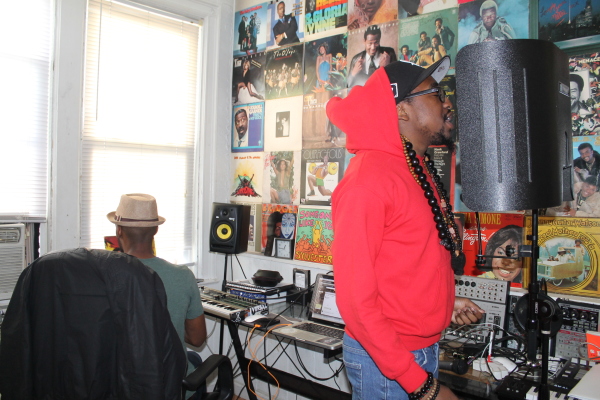 What's your creative process? How do you come up with new music? It depends on the topic of the song, some of them come easier to me…
Do you hear a beat and then go write…? Kind of, It depends on the topic sometimes I might start writing before I hear the beat. If it's a song about nothing…. I'll hear the beat and let it guide me.
How has your work evolved through the years? My work has definitely evolved, I used to be one of those kids who said they wrote but if you asked me to freestyle, or if I had a project out I couldn't say anything and once I started gaining confidence in writing I became ready… I remember the first time I recorded myself and I listened to it, I stopped rapping for a year to develop how I sounded… then I had to develop a stage presence cause I know a bunch of guys who can rap but are weak when it comes to performing…. I had to develop my sound, my writing and my stage presence.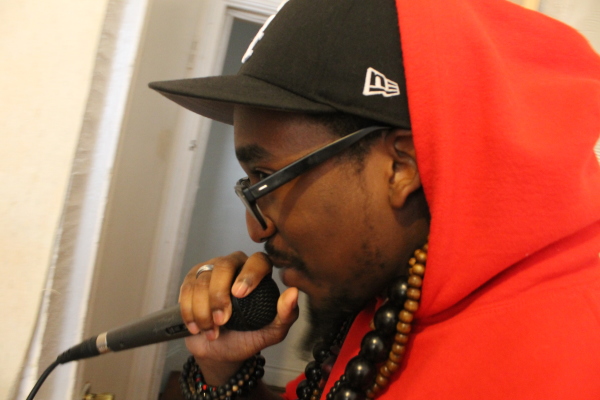 I can totally see you selling out MSG! Is that where you see yourself going? Perhaps… I don't like to predict too much you know… I don't want to put out too much expectation, cause i'll be sad if that expectation isn't met.   Maybe I would be at MSG, one day.. perhaps.
What do you do to pay the bills? I am a bank teller for Wells Fargo.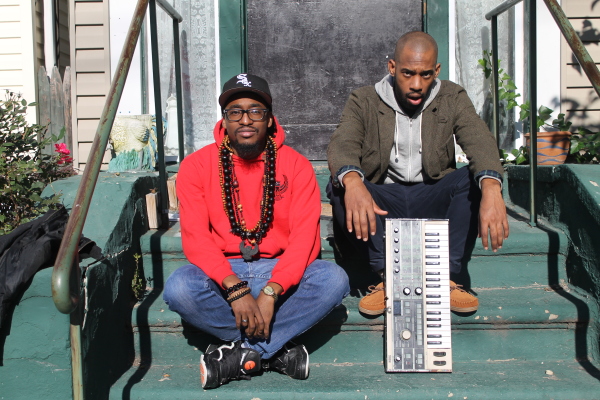 How do you and Jamar know each other.  We used to go to open mic events when they started doing them at Brightside tavern…and when I started dating my current girlfriend she got me involved in the scene downtown, and she told me about "Ill Rhymes, Good Times" and I would come down there, do the open mic… Jamar was always respectful of my talent, then he had asked me to perform for his birthday thing last year January, he threw a showcase birthday party, and wanted me to perform. Since then we've been working together. I love to joke around like he's my DJ, but he's my friend who just happens to DJ Produce, and make music. We have a song together as well… and tons of unfinished stuff.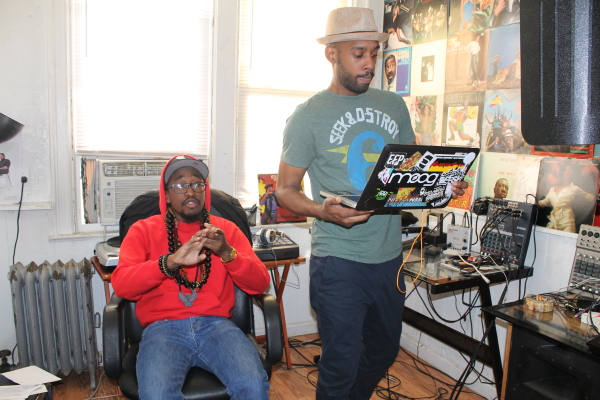 Jamar, I want to hear your story now!? So you're a DJ Producer and singer.. is that your full-time thing? I work at Starbucks full-time…
Have you been making music your whole life? Yea it kinda started with piano lessons when I was younger, I had ups and downs… I started beats when I was like 16/17, constantly building, I've been in and out of groups and stuff so I've had my share of experiences in this industry.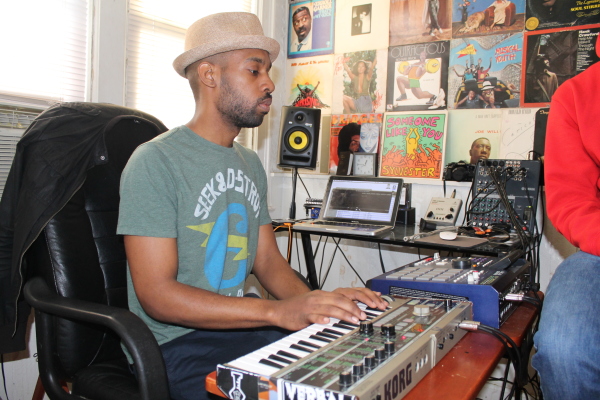 What are you currently working on? I'm working on a lot. I'm DJing with my boys for a showcase that is taking place in Manhattan… doing stuff for my own personal projects, I was DJ'ing every Thursday at LITM but I'm no longer there…
How do you guys feel about the hip hop scene in JC? (Nizz) Its growing you know it's always changing you've got a bunch of ages we just really need that environment that accepts the vibes for what it is…
(Jamar) I have an opinion on that, I agree, its growing… Jersey City is so divided though. You've got downtown where it's like hipster hip hop like right out of Williamsburg. Then you've got Greenville where everyone's listening to TRAP music, super gangster hit em up stuff. Everyone is so divided, once everything unifies we will have a set goal… there's some older guys who don't embrace the youth stuff.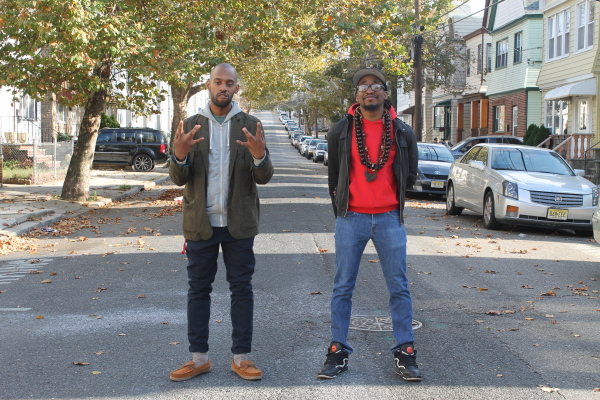 It's still growing no matter what.
Are you both from Jersey City? Kind of. the Journal Square area… we started off downtown JC. When I was a kid I went to PS3 when it was a tiny school…. Then we moved up here, but I was born in Brooklyn, raised in JC.
Do you have a favorite JC hangout spot…? Hm… I like the Dopeness I don't go there much anymore, one of my favorite spots is Barcade. LITM used to be a favorite spot…. I'd say Dopeness is my top spot, cause they give us a chance for new things, and give different genres a chance.
Why did you call your mixtape "The Journal Square tape" ? Because you can't be from jersey city and not know where Journal Square is.  I like that people see it and know where I'm from, this kid is from Journal sq.
Whats happening in the future? Just continue doing shows. I want to do a few shows a month, the only one who does more shows than me is Tim… and I wanna be like him doing shows every week. All of these people they're my friends they're people I build with. These guys are my friends first, then colleagues and we bounce ideas around, but it's about the bond, it's not just the music. As far a future endeavors, which I side tracked from, I just want to keep growing, doing shows and put out the best product I can, more videos.
I want to shout out my music peers who I've been talking about… Crazy and the brains, Vincent the owl, PISS MOB. My good friend Don Prince, Jamar Jacobs, and Charles Bowers who put together golden era music group, he throws the stuff on Saturdays, I owe him and Wolf Juice a big debt cause they're the reason I started open mics and built my stage presence.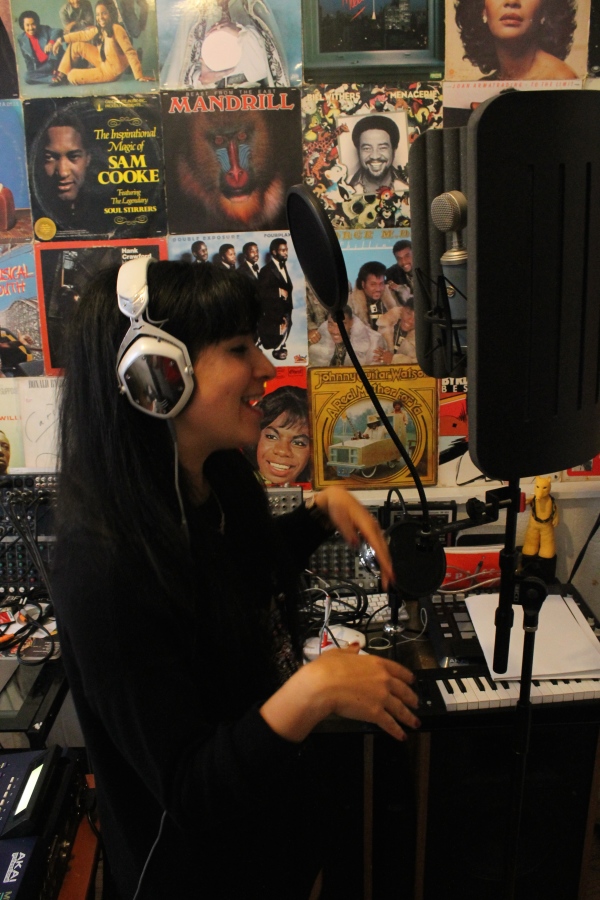 Anything else you want people to know? I'm just a kid from Jersey City… always remind myself that nothing is impossible. People like to make excuses for things they can't do, and its like if you want something it's as simple as that, you might not acquire it as fast as you desire but as long as you pursue and acquire it when the time is right that's all that matters. If you want something go get it. Theres no ifs ands or buts.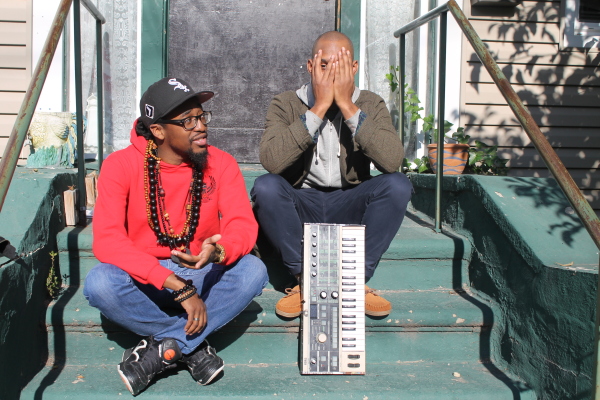 Nizz_Sentine Instagram
Jamar Jacobs Instagram