While New York is home to some of the most famous museums like The Met, MoMa, and the Whitney, which are all worth visiting, I started thinking about museums closer to home. Jersey City seems devoid of museums so I decided to explore the city and discovered a treasure trove of historical archives and hidden museums.
New Jersey Room – Jersey City Public Library (JCPL) Main Branch
472 Jersey Ave
The New Jersey Room is a historical archive filled with everything you could want to know about Jersey City and New Jersey. With old maps of Jersey City's neighborhoods, yearbooks and names of Jersey City graduates dating back to the early 1900s, old newspapers and NJ periodicals, books about NJ as well as the changes in the local law and other topics, this is a great way to explore the history of Jersey City on your own terms. Located on the third floor of the Main Branch, it is free to enter while the library is open.
Afro-American Historical and Cultural Society Museum – JCPL Greenville Branch 
1841 John F. Kennedy Blvd

On the second floor of the Greenville Branch Library lives the Afro-American Historical and Cultural Society Museum. Inside, there are galleries for lectures, rotating exhibits, as well as a permanent collection about New Jersey's African-American history and culture. If you want to learn more about the slave trade in NJ, the underground railroad, and the National Association for the Advancement of Colored People (NAACP)'s presence in NJ, this is the place to visit. This museum is perfect for an in-depth history of African-Americans in the US, and specifically in Jersey City and New Jersey.
Jersey City Museum
350 Montgomery St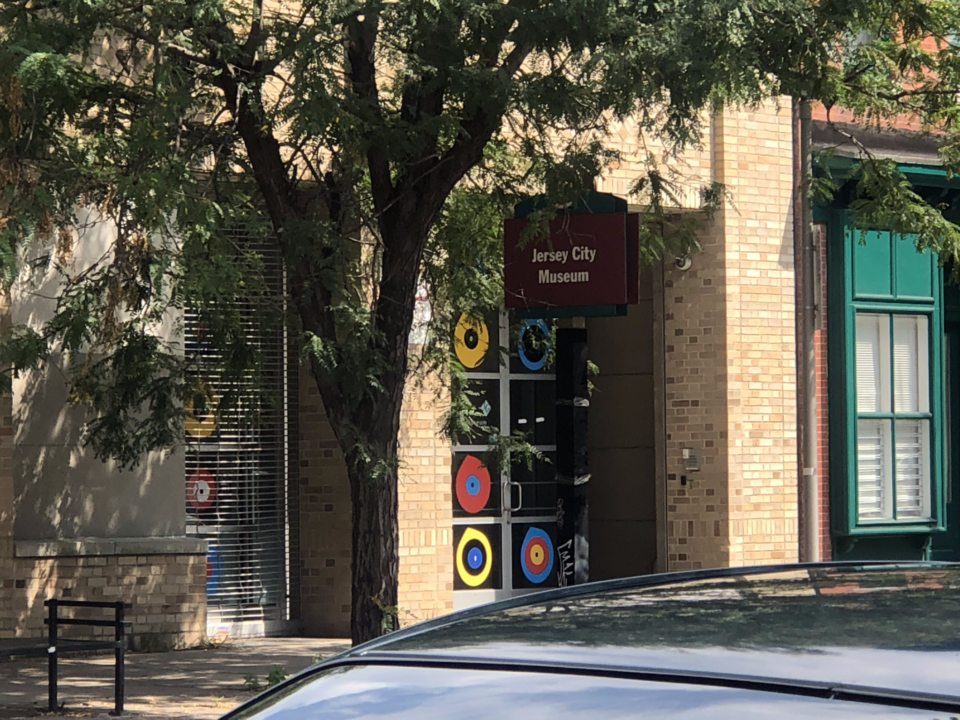 This curious building called the Jersey City Museum always caught my eye whenever I passed by. Unfortunately, this museum on the corner of Monmouth and Montgomery Streets has been closed since 2010 due to financial difficulties. The Jersey City Museum had the largest collection of works by German artist August Will, who moved to Jersey City and lived here until his death in 1910. They also focused on contemporary art by local artists living in New Jersey and nearby cities. Currently, the building is used as office space for Jersey City Medical Center. As of 2018, another organization has been in the process of designing a new space for the Jersey City Museum in Journal Square.
Casa Colombo
380 Monmouth St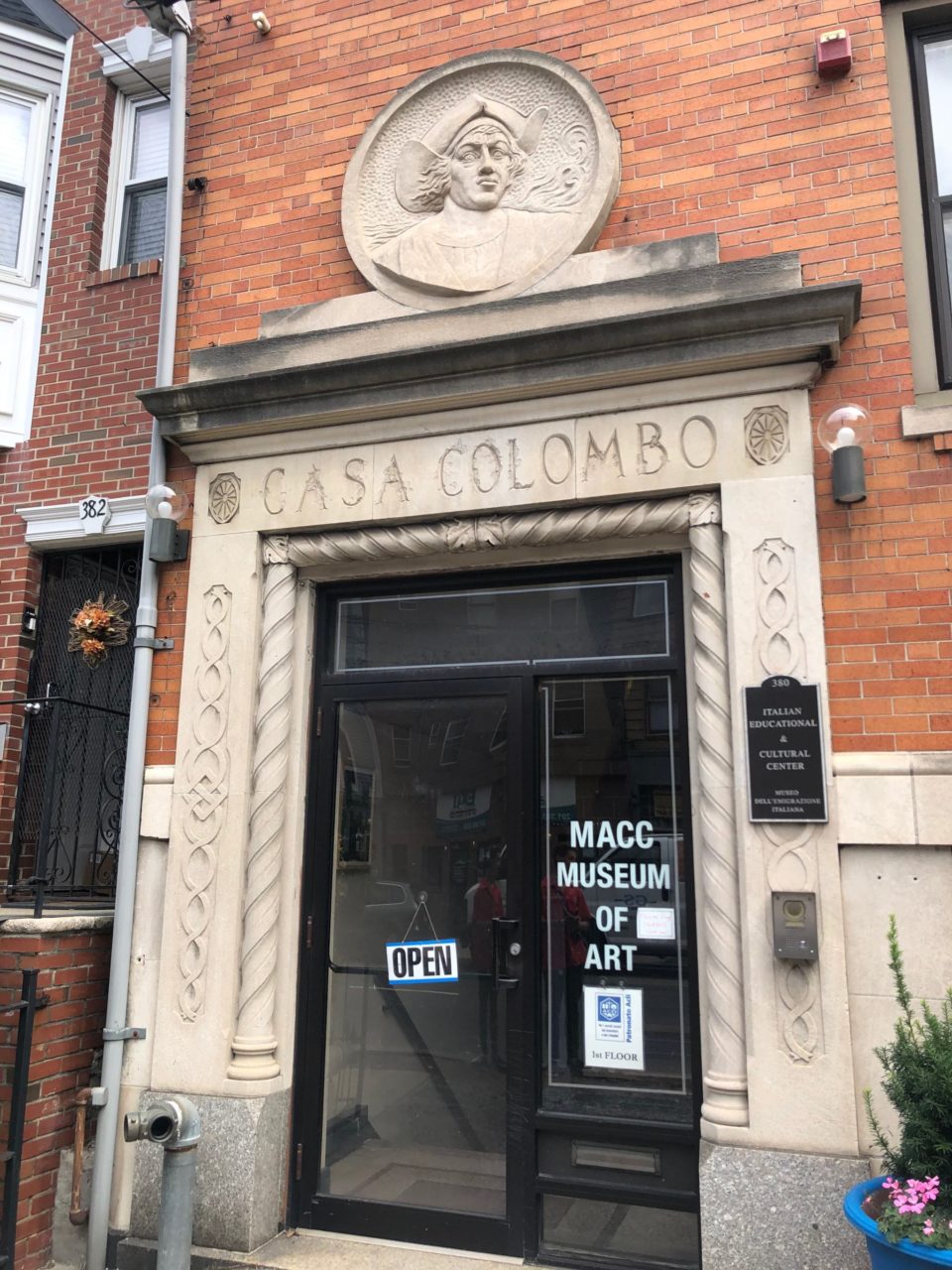 Located on Monmouth Street, Casa Colombo is home to the Italian Educational & Cultural Center (IECC) and Center for the Arts at Casa Colombo (CACC). It is a space that preserves the American-Italian culture in Jersey City. 
Casa Colombo's newest gallery exhibit by Kay Kenny called "The Stone Goddesses" is currently on display until September 26. Kenny's message by placing Roman statues in the middle of nature, is to show how universial the context in which these statues were originally made are, and how they still resonate with our societal issues. This gallery rotates once a month, displaying contemporary exhibits that relate to Italian culture.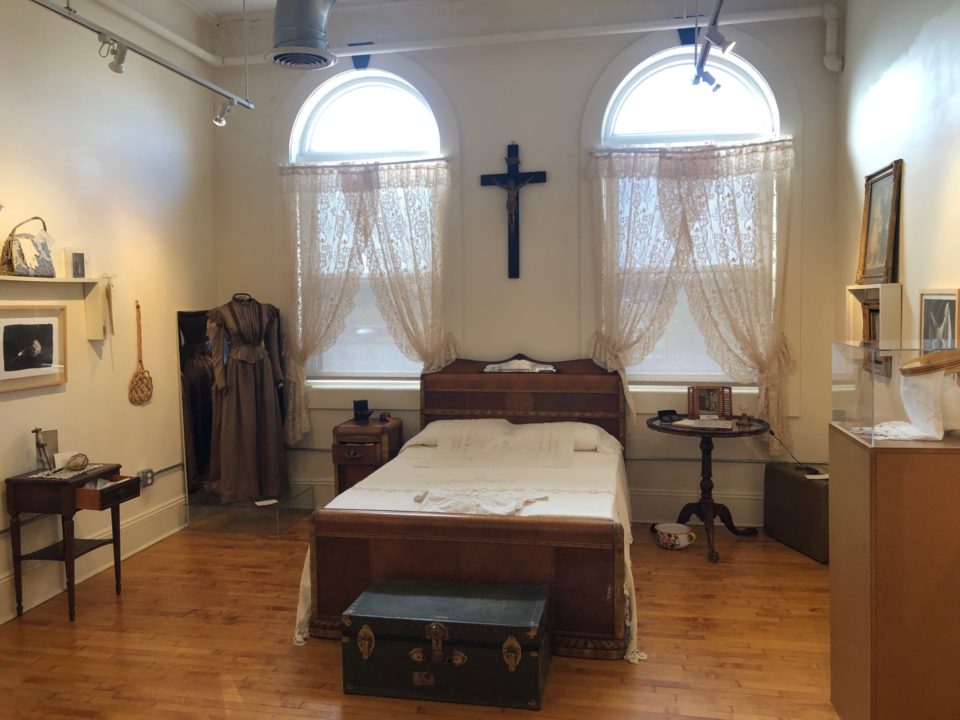 If you want to take a step back in time, visit the fourth floor where the Italian Heritage Room and Italian Village exhibits live. The Italian Heritage Room is a bedroom recreated right out of 1930s Jersey City, filled with tons of historical artifacts that will transport you almost a century into the past. Their Italian Village exhibit is a visual comparison of early 1900s Jersey City and its Italian immigrants and the modern day Italian community that still remains. Daily admission is free. Plus, they also hold monthly events, which you can explore on their website here.
Liberty Science Center/Liberty State Park
222 Jersey City Blvd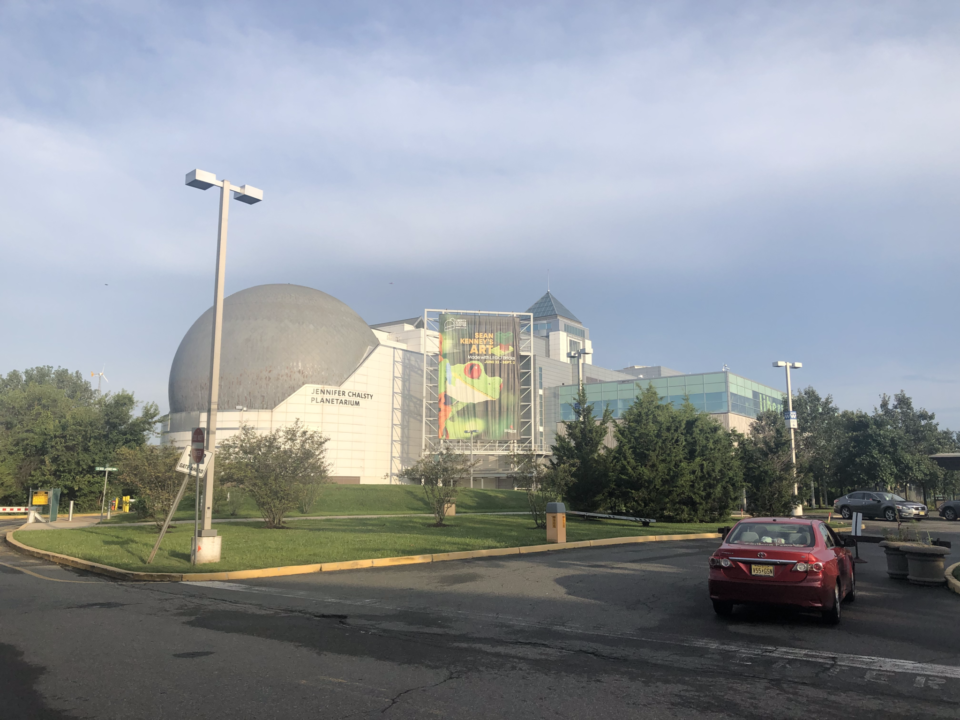 Liberty Science Center is famous for many reasons, and is definitely Jersey City's most well-known museum. Home to the largest planetarium in the Western Hemisphere, LSC is a must visit. Some of their popular interactive exhibits include The Touch Tunnel, where you have to crawl through an 80 foot, pitch black tunnel, relying on your other senses to get to the other side, as well as Skyscraper! where you walk across narrow beams 18 feet above the ground, trying not to fall. Besides exhibitions, they have rooms on every science topic possible – water, energy, insects, and more! General admission starts at $25 for adults and $20 for children (2-12). You can find out more details here. 
Liberty Science Center is located inside Liberty State Park. The park covers over 1200+ acres of ground, has several historical monuments and is home to the Central Railroad of New Jersey Terminal.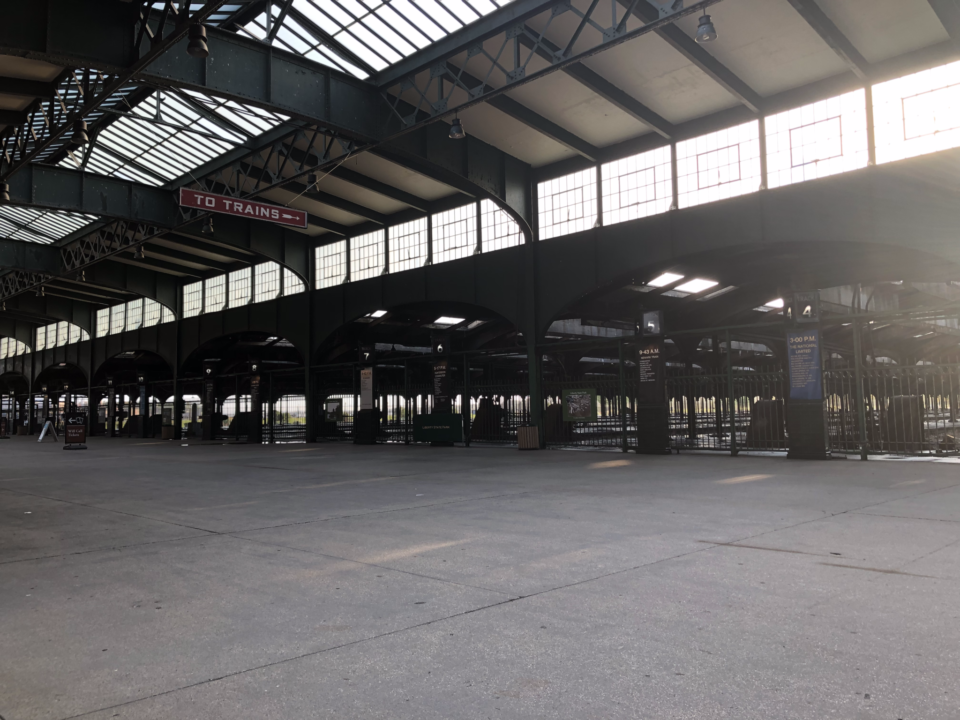 Ellis Island National Museum of Immigration/Statue of Liberty

While Ellis Island is technically located in both Jersey City and New York City, the island is still super close to Liberty State Park and is home to the Ellis Island National Museum of Immigration. The museum explores the tale of immigration in the US starting from 1892 all the way to the present. There are many different features inside the museum, including an interactive area called The American Family Immigration History Center, where you can look at old passenger records and try to see when your own ancestors came to America, as well as The American Flag of Faces, a display of faces uploaded by individuals that make up a montage of the flag. There's no way you can visit Ellis Island without seeing the Statue of Liberty, or vice versa, so make sure you put a whole day aside to exploring these two islands.
Museum of Russian Art
80 Grand St

Also known as MORA, this museum is located in the Paulus Hook area on Grand Street. It was founded in 1980 and began as a way to introduce American audiences to Russian art, with an emphasis on Soviet Nonconformist Art. You can visit the museum on Saturday and Sundays between 1pm and 5pm, with a $10 donation. Their current exhibition features contemporary art by Korean, European and American artists and ends on September 27. More information about the museum and their upcoming exhibitions can be found at their website here. 
Mana Contemporary
888 Newark Ave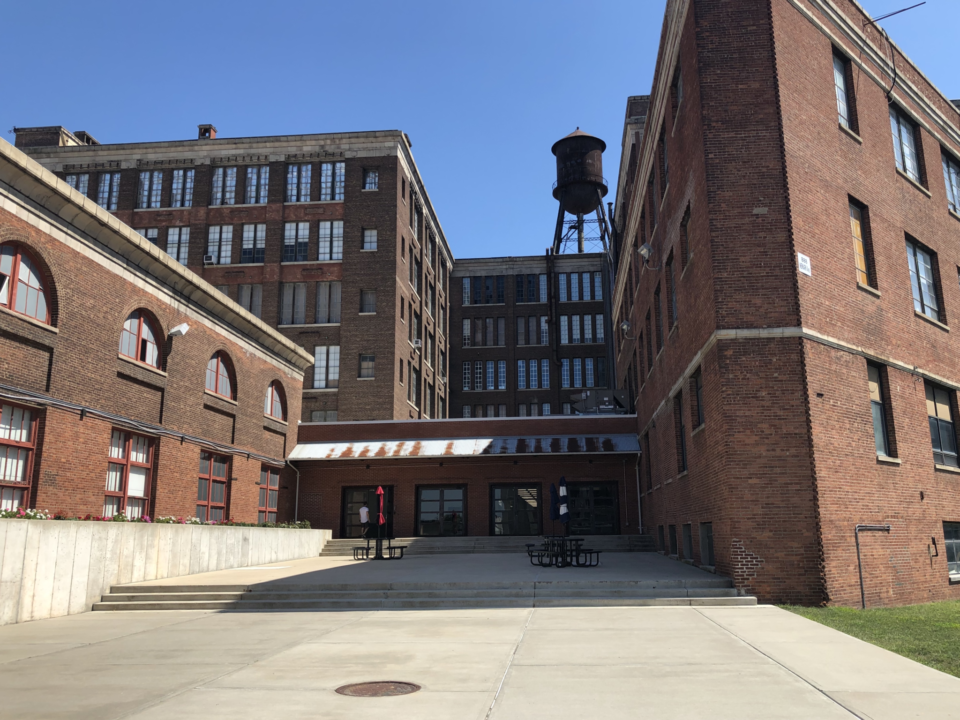 Mana Contemporary is Jersey City's largest modern art museum. Only a ten minute walk from the Journal Square Path Station, this museum offers several exhibitions that can be viewed through their daily tour.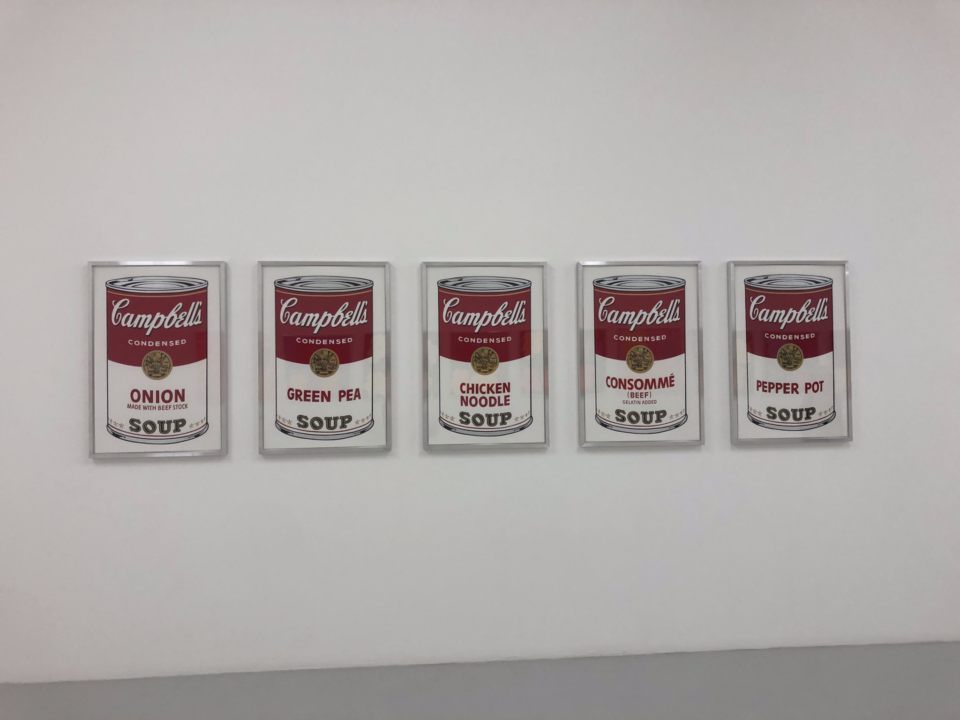 The immersive art tour explores collections from famous artists like John Chamberlain and Andy Warhol, local artist studios inside Mana, and a mind-warping exhibition called SUB by Kurt Hentschlänger. You will have to part with your phone for this exhibit, but the experience is totally worth it. Tours start at 3pm Tuesday through Friday and on Saturdays select galleries are open from 11am to 5pm. Admission is free. 
---
There are plenty of buildings we unknowingly pass by not realizing the invaluable history, culture and art that resides within. In addition to the museums mentioned above, Jersey City is also home to plenty of art galleries with rotating exhibitions of local and national artists.