The long awaited Joker film finally arrived in theaters in early October, and we in New Jersey have an additional reason to scramble to the theaters to see it. Parts of Joker were filmed in Jersey City and Newark, and seeing parts of our cities on the silver screen creates a sense of pride for where we come from.
Including Joker, here are six popular films (and a few spoilers!) that have been filmed in Jersey City:
Joker (2019 film)
Jersey City filming took place in front of City Hall and at the iconic Loews Theatre on JFK. The scene in front of City Hall was a protest of Thomas Wayne by the people of Gotham. The Loews Theatre becomes the Gotham movie theatre where Batman's parents met their fate.
Sid and Nancy (1986 film)
A cult classic movie about the bassist of the Sex Pistols, Sid Vicious, and his girlfriend Nancy Spungen. The final scene in the movie was actually filmed in Jersey City! Sid is seen walking along the waterfront near Washington Street, before going inside a pizza shack.
Annie (2014 film)
A famous story based off of the original Little Orphan Annie comic strip, this second movie remake has a scene set in Liberty State Park. After Annie is kidnapped by imposters, she is found in LSP by the police.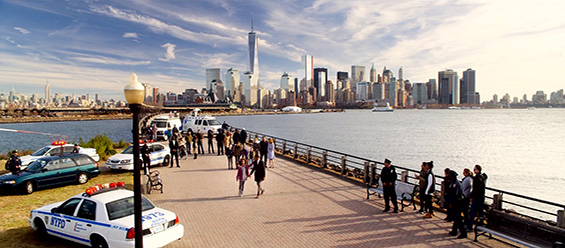 Godzilla (1998 film)
A reimagining of the Godzilla franchise, this 23rd film in the franchise has a scene in Jersey City. The Mobile Command Center is located in Downtown Jersey City. The building is supposed to be around Essex Street and Hudson Street in the Paulus Hook area.
The Godfather (1972 film)
Another all time classic movie, there is a scene that takes place in what is now Liberty State Park. While characters Peter Clemenza, Rocco Lampone and Paulie Gatto are out for a ride, Clemenza orders Lampone to kill Gatto. At the time the movie was being filmed, it was abandoned marshland, until the park opened in 1976.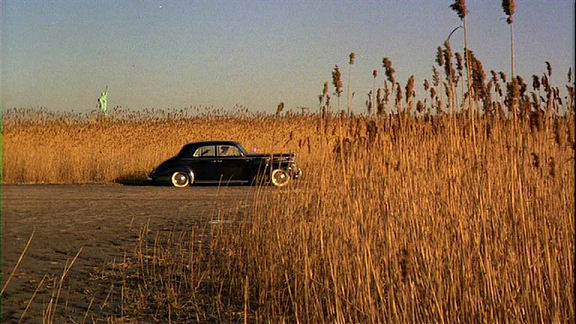 Men in Black (1997 film)
The first of the famous science fiction trilogy, Men in Black has a quick humorous scene located in Liberty State Park. Agents K and J pull over a couple in the park, and Agent J helps a woman give birth to a baby alien squid.
There are hundreds of other movies that have been filmed in JC, which you can explore on IMDB here. It's amazing to see our city in famous movies that have played in theaters across the world; movies that most of us have already seen when they came out and have grown up with. 
Other movies/shows with scenes filmed in Jersey City:
The Plot Against America (2020)
Seven Seconds (2018)
Ghost Dog: The Way of the Samurai (1999)
Dream Team (1989)
The Enemy Within (2019)
Coneheads (1993)