In the summer I interviewed local rapper Vinny (The Owl, formerly known as Verbal Phantom) and as part of the interview we decided to walk over to an alleyway by Hamilton Park to shoot a video of him free styling… out of nowhere an entourage of people show up; rap group Piss MOBB and "content creator" Martin Strange.
That is the first time I met this cool cat wearing a bucket hat (yes I just rapped that). After Vinny's interview, Marty's photography and music videos kept appearing on all my social media feeds. The kid is talented… and strange.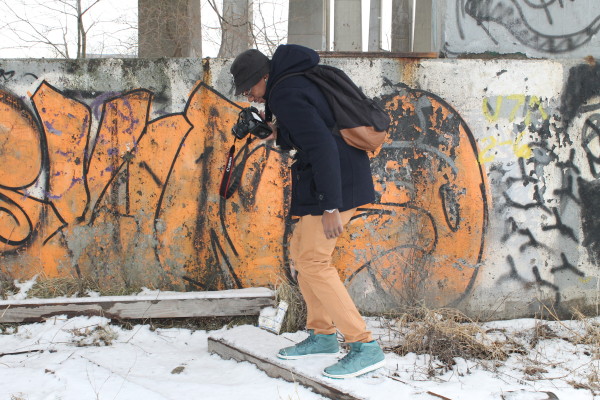 Anyway, it's hard to describe his photographs, but they are dark, in a way that's subtle, yet really brings out the colors in his different subject matters… whether it's the outfit the person is wearing or the graffiti in the background.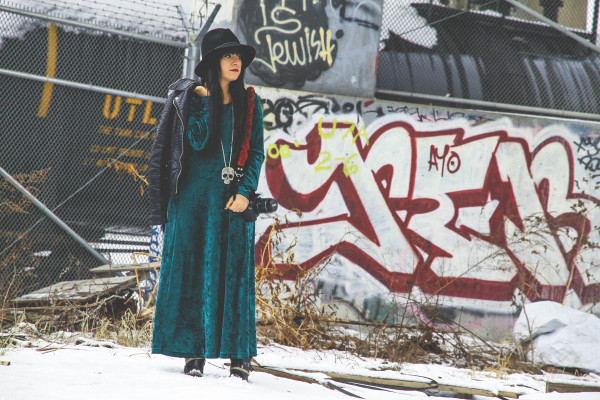 We tried to get together for a while but the weather wasn't cooperating with us. Then one day after a big snow storm, it was really warm out, I messaged Marty and said "Let's shoot".  I wore a new vintage, goth inspired green velvet dress I got from Another Man's Treasure, a skull necklace, a leather jacket I borrowed from my bff Kyra, and met Marty at a location where he likes to go often to take pics. Which happens to be the same spot I almost got busted for trespassing while interviewing street artist Distort. Thankfully that didn't happen again!!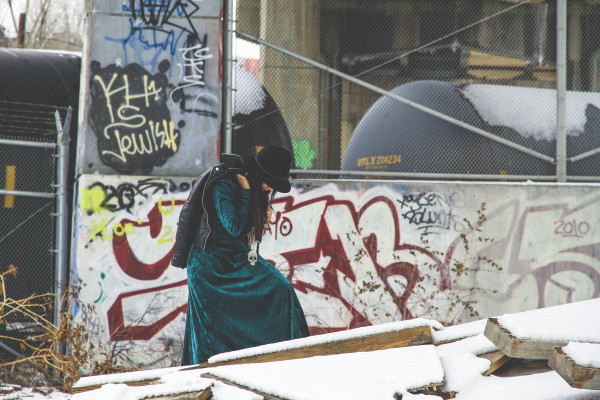 I am in love with every single photograph Marty took, I know this post isn't about me but it's really hard for me to choose a favorite!! I think this is the post with the most images. #sorrynotsorry
What's your name? It depends on what I am doing. If I am doing anything for myself, just having fun I go by Martin Strange.
Why Martin Strange? A lot of what I do is weird. I feel like, I don't use the same approach, or have the same mentality of others… just the way I see things, some people might feel like I am kind of weird. I get my name not from just photography but from everything I create. I've always been just a weird guy… for a while I was doing spoofs, I would take songs and mix them into weird versions.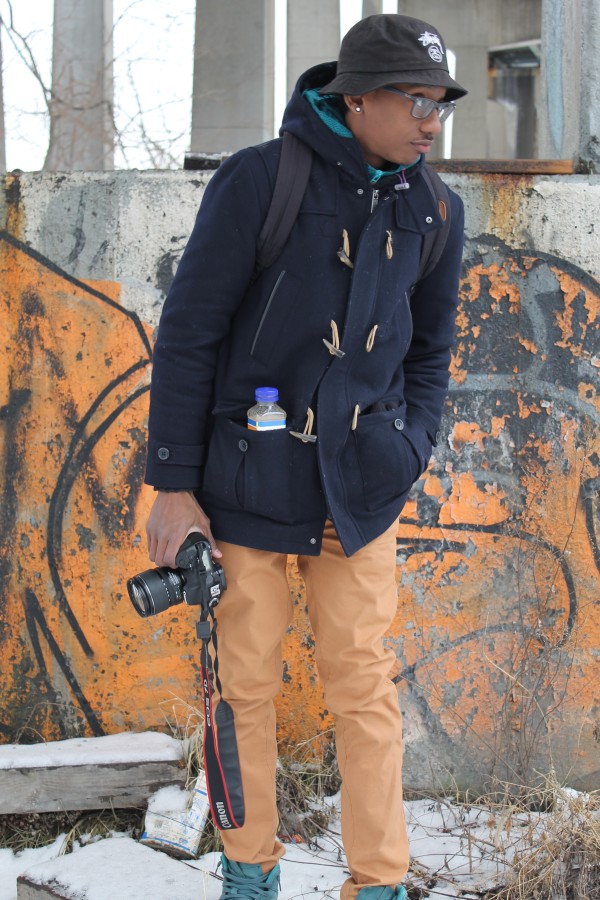 Other than photography what else do you do? I went to school for animation, so I have a background in art. I do a bunch of stuff… photography, video, I do all of Vinny's videos…I did "OGOD" for Nizz, I did Piss MOBB's videos…. I shoot, edit, I do design…. I used to do animation but it got boring. That's how I started doing these spoofs on YouTube… I had like a YouTube career. I was doing everything myself so I just stopped and got into music videos. Now I am focusing more on photography…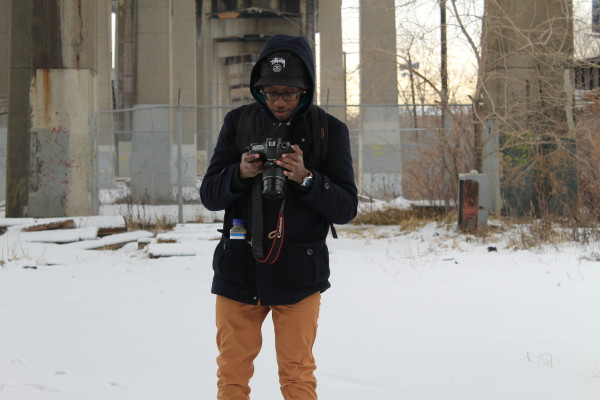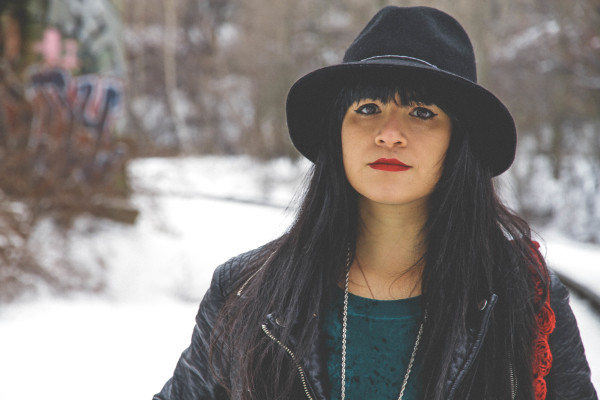 What do you do to pay the bills? I was working full-time in the city, now I am just running around. I do alot of different things which allows me to pay the bills. I call myself a "Content Creator".
When did you start taking pictures? That's a weird question because since I had my camera, I've been taking pictures but as of the last 6 months I've been taking it really seriously. I think Instagram had a big part in how seriously I took my photography. A lot of people take pictures for fun "Oh I am at a party…at a club" taking selfies… but the way I saw it was Instagram was like a portfolio. If you want people to see what  you are doing… there are millions of people using Instagram, so the opportunity to get your work seen….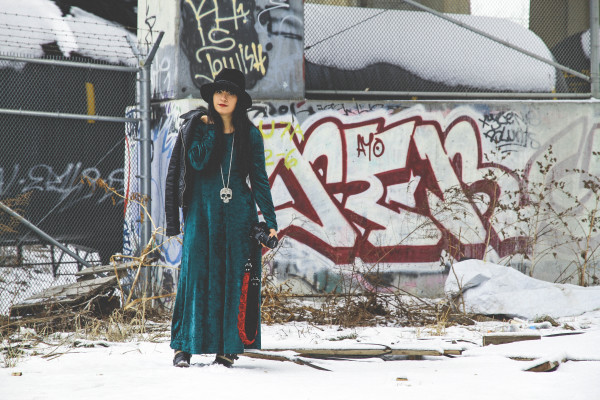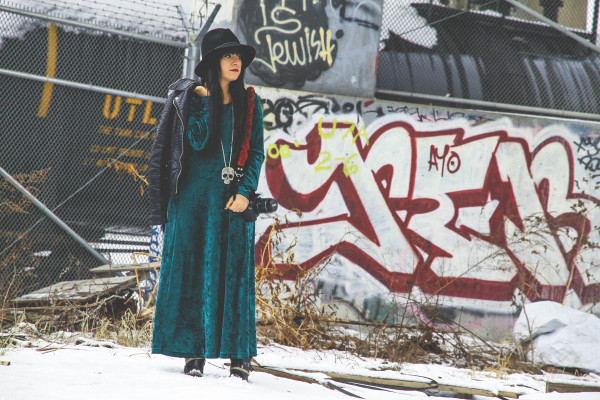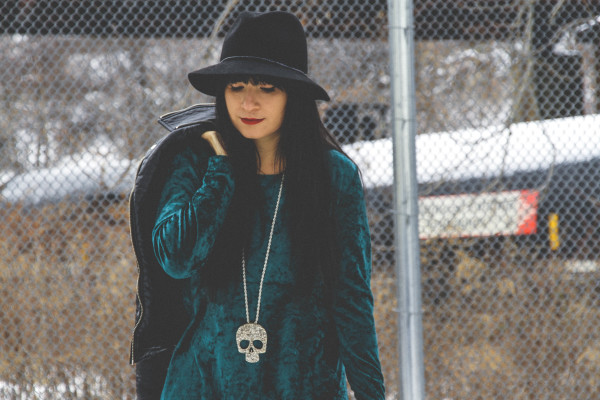 What kind of photography do you specialize in? I do pretty much everything, but I like to do it my way. I think some people will look for photographers and want them to do what they want but I don't really work like that. I want people to see what I do and want that for them. I do a lot of landscapes… I really like portraits and I pick a middle ground between portraits and landscapes. It's a nice picture to look at. As far as story telling, I am interested in what they are wearing and all those details. I've been getting into fashion photography as well…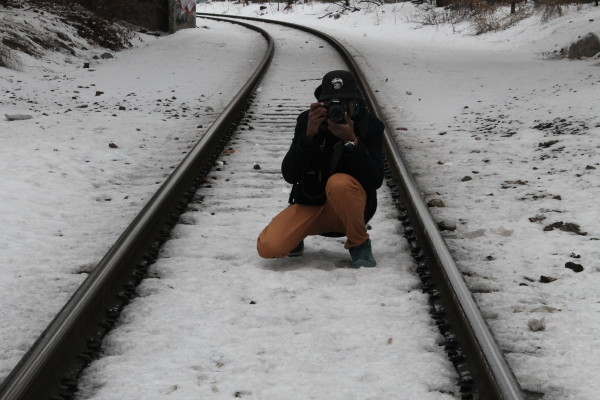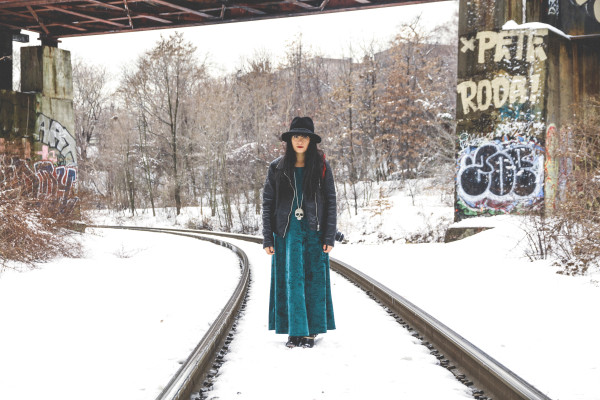 What do you think about before, during and after you take a picture? Well, Nothing honestly. I take a few random shots of whatever is in front of me till ideas spark then I start giving out directions and trying to create.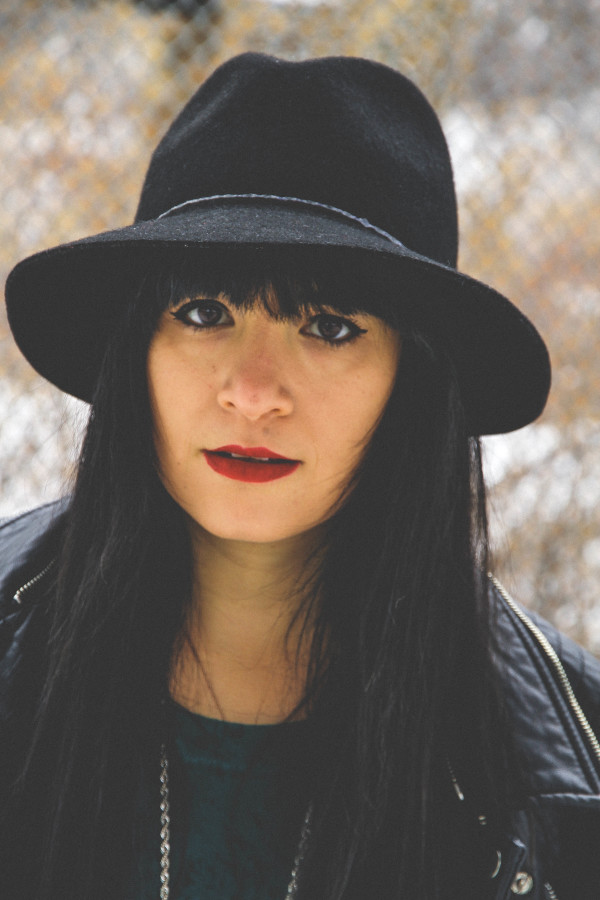 Tell me more about #InvadeJC? Me and my friend Devon, we had this idea… we wanted to something to bring a bunch of us together… make it a community thing. Jersey City is in the shadows of New York, and in the city everyone is running around taking pictures, there are groups and meets for photographers. We wanted to bring something like that in Jersey City. At our first one we had about 30 people come. It was a great turnout…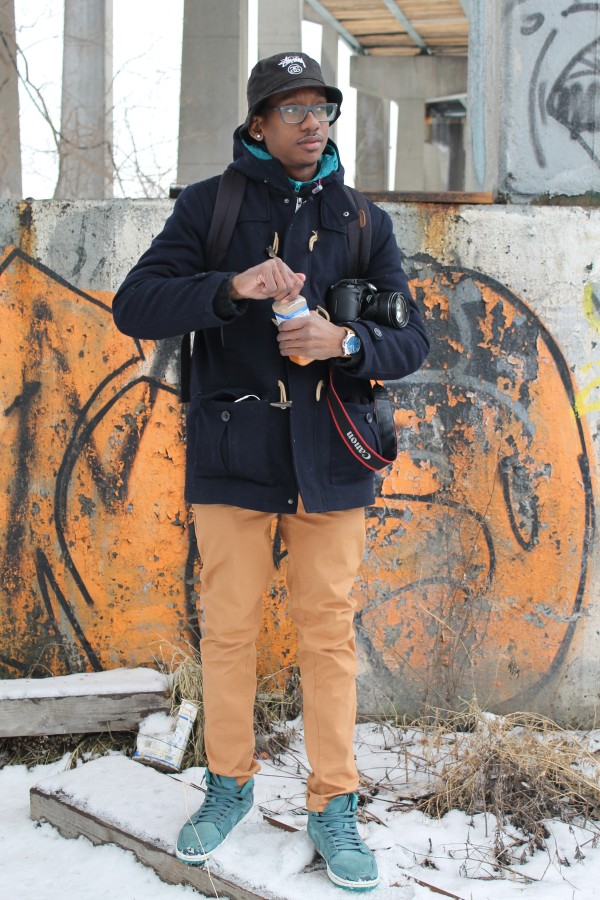 And you just go around taking pictures? We sectioned it off, and kept the first one at Exchange Place. As we plan more we will be going to different spots… eventually we plan to invade everywhere.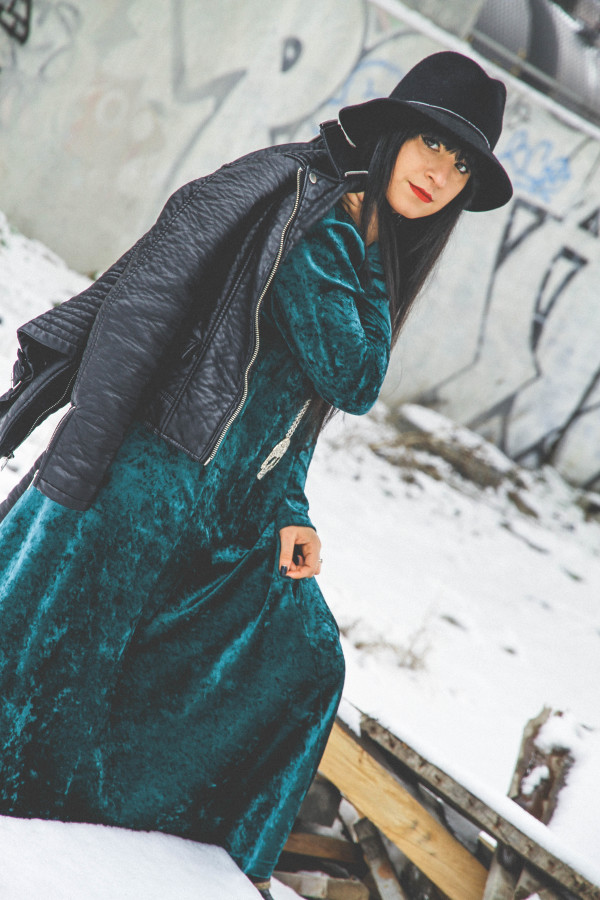 What is Poorhouse Mag? So Poorhousemag.com is a lifestyle blog based around music, art, fashion and everything in between. I'm growing it to become a curated platform for underground and up and comers. There are a few writers (Charles Bowers and Khaleeq) and occasional contributors…most of the content is original.
How long have you been in JC? 14 years.
How do you feel it's changed? It's crazy because I didn't start going anywhere until a few years ago… one of the reasons I didn't go out there was nowhere to go… but now everything is so developed… it's turning into somewhere people can go out and not worry about going into the city. I walk everywhere now.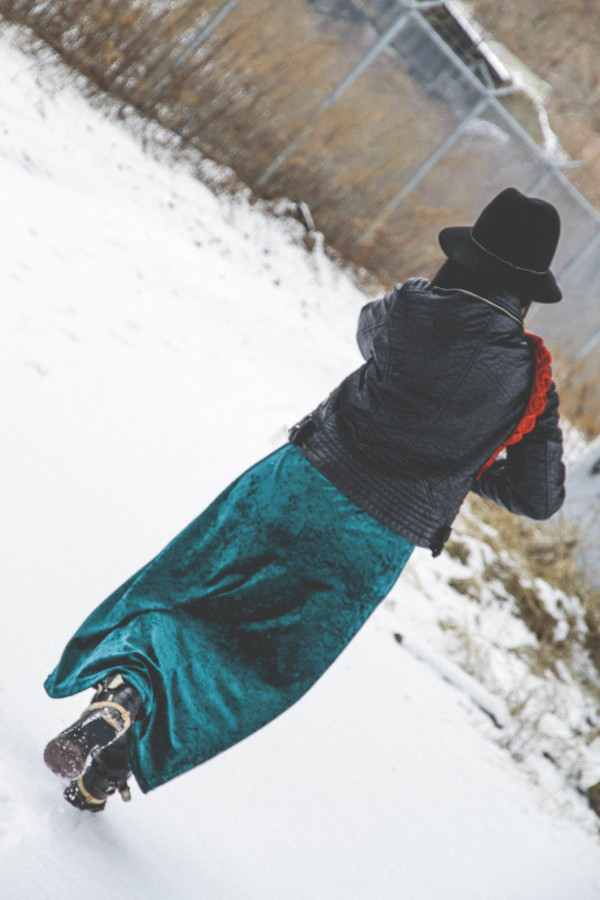 Do you have a favorite JC hangout spot? It depends who I am hanging out with…. The Dopeness, Lucky's…
What about food? I am not a picky eater so I like everything… recently though I am a big fan of Orale. That's gonna be my go to spot now.
Anything else you want people to know about you? You seem pretty normal to me. So I compartmentalize my personality… some people might get the normal and then depending on who I am with you might get the crazy guy.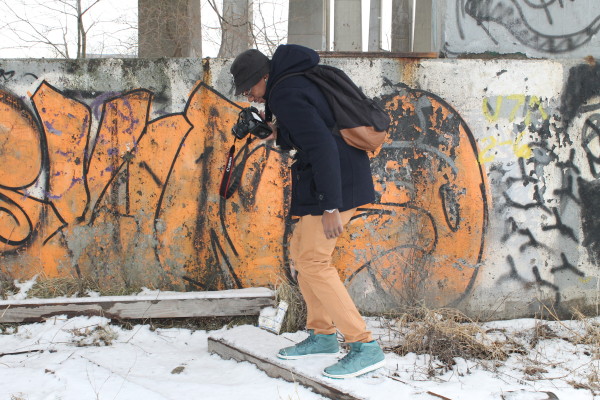 You hang out with Vinny, Piss MOBB and Nizz right? Yeah those are my main guys. Together we tend to f-k shit up. That is kind of the motto.
You guys are fun for sure! When we are together it gets ridiculous.
Tell me about your work at Tea NJ. A friend of mine I met at an art gallery a few months back is curating the space at Tea NJ. He asked me to show my stuff and of course I said hell yeah! So all of February my stuff is up on the walls.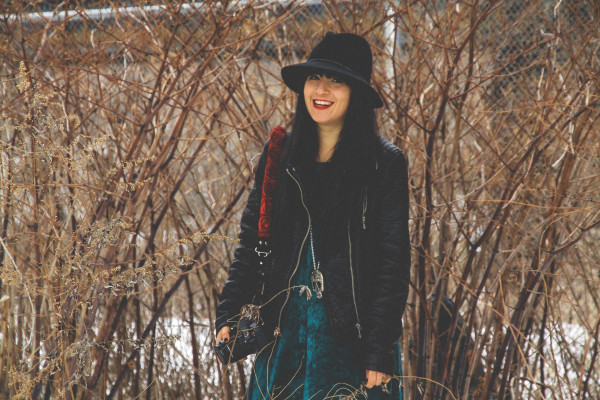 What are your future plans? The future is weird and interesting. I wouldn't say I have plans for the future but I do have things I want to accomplish as I move around. I guess that's the same thing…I don't know.. I really just want to become a curator of really dope shit. Right now its photography. Next, video, then music and so on… you know, no particular order, just whatever peaks my interest… and have an audience that cares about my opinions and taste.