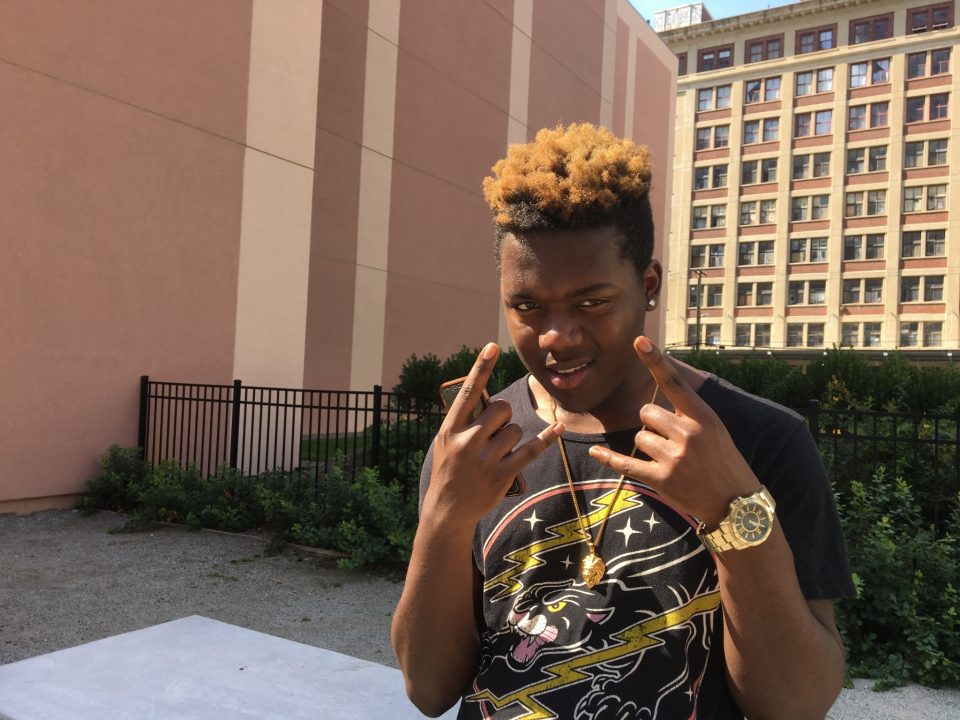 Jersey City rapper Lil Steez has developed quite an online fanbase of raps new generation of turnt-up youngins with his ultra-catchy hooks and laid back verses. The 19-year-old Jersey City native has over 100k listens between the six songs he's uploaded to Soundcloud in the past three months including a collab with Houston's own Ugly God. Steez hasn't even put out his first video yet but this kid's formula is working. I had the chance to link up with Steezus himself. Enjoy. -OWL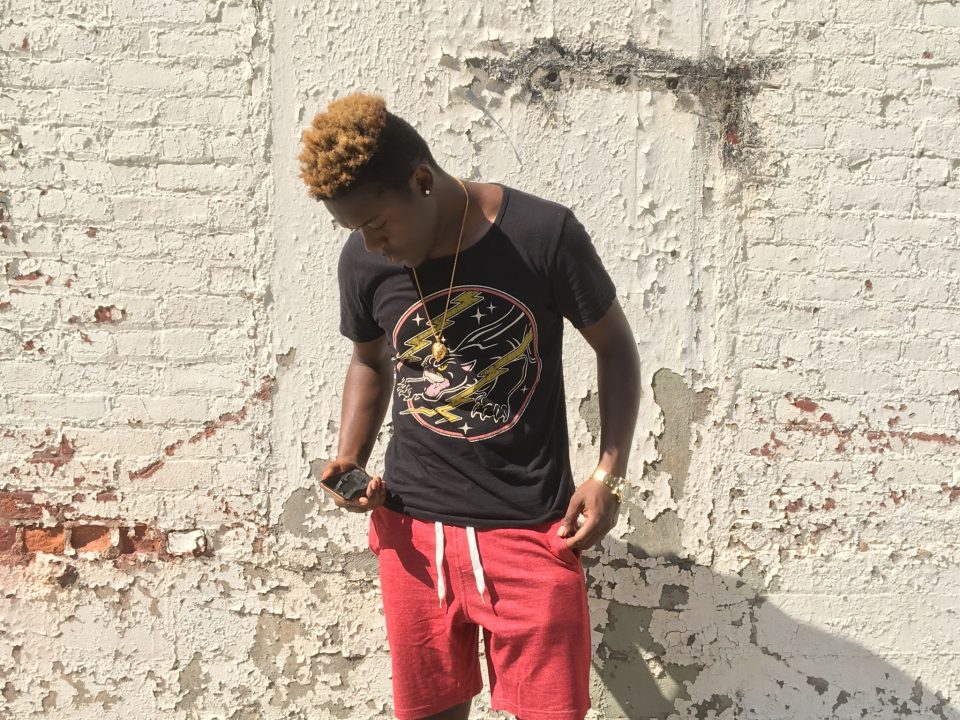 What's the meaning behind your name Lil Steez?
Well "steez" is like swag, steelo, just the way you are. I got the drip and way about me that's just cool. So I'm the SteezGod for that.
Born and raised in Jersey City?
Yeah, I was born and raised in Jersey City.
You have a solid Internet following. What's been your strategy as far as building your social media stats?
Man, literally just being a millennial on my phone all day. When I'm not doing anything that requires my full focus like studio or getting lit I'm on my phone. Pushing my stuff like I'm the hottest thing since sliced bread. Confidence is key.
Absolutely agree. Do you have management or any type of label affiliation?
I got a manager who helps me plot out what my next moves should be. And I got a team of guys who's opinions I also take into consideration. But no label.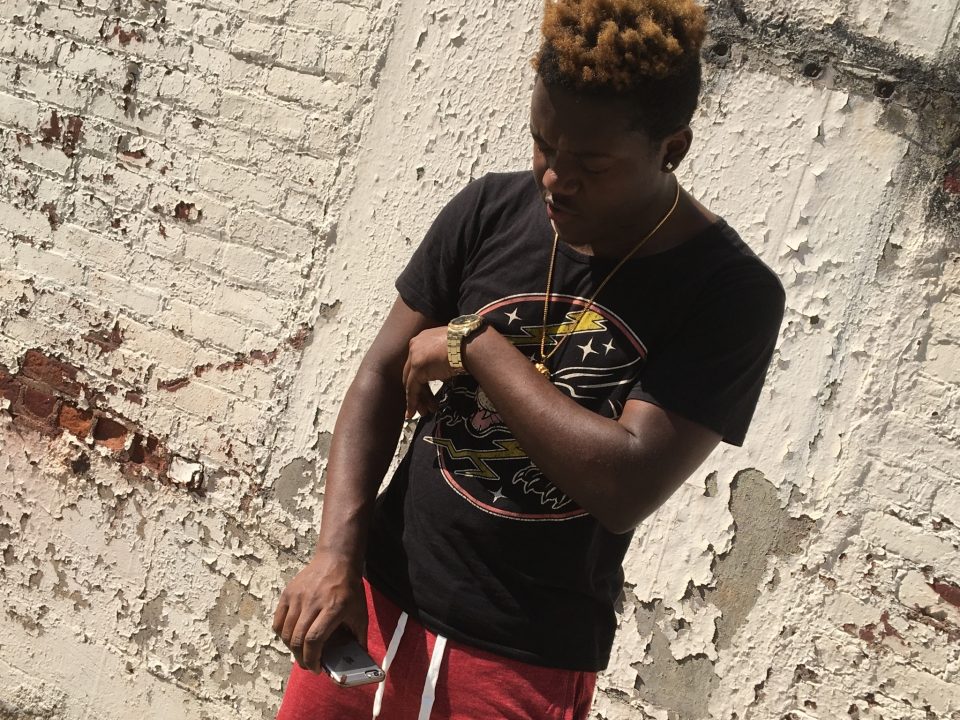 So, I hate asking rappers how long they've been rapping because I feel it's irrelevant information. These days a 17 year old kid that's been rapping for 6 months has the XXL freshmen cover and 100k+ following on the Internet while a 27 year old that's been rapping for 15 years doesn't have a tenth of that. My question is- how long have you been pursuing rap as a career?
I'm 19. I ain't even think rap would be a career for me that I could make money off this, for real. I been rapping seriously pursuing it as a career for like 3-4 months.
Wow. I thought you were much older than that. You just graduated HS pretty much. You in school now?
I went to college for the first year but now I'm taking this semester off to fully put my all into rap and see where it gets me. I feel as though I can always go back even if it's a community college or trade school but the window of opportunity for my dream seems so wide open why not reach for it.
Have any upcoming shows?
I'm actually doing some show in Teaneck soon.
How would you describe your live show?
I just be up there being me. Silly, goofy, hardcore, sweating, bobbing, doing my thing for the haters watching.
What's been your biggest show so far?
Coast2Coast Live in Brooklyn.
Have you done any shows in Jersey City?
Nah, which is weird. I'm from here yet all of my support comes from thousands of strangers on the internet.
Dude, no that's really cool. Lol. Childish Gambino said it best, "I got fame, My A&Rs a computer." How'd you link up with Ugly God? That's definitely your stand out track on your Soundcloud with over 45k views.
My boy heard the song "I Beat My Meat" and we was laughing at that sh*t on Xbox. Then he said "Bro, do a track with him." "Go Brazy" was doing numbers at the time so I reached out to him, and we just hit off from there. He like a brother to me, we talk about music and life and even his pet cat.
That's crazy. Yeah, that kids got a crazy fan base. So what do you have coming up for everybody to look forward to? You haven't released a full project yet, have you?
Nah, no projects yet. I wanna have a little bigger audience first. But I am however in the process of a visual masterpiece for my iMessage Anthem "On Read."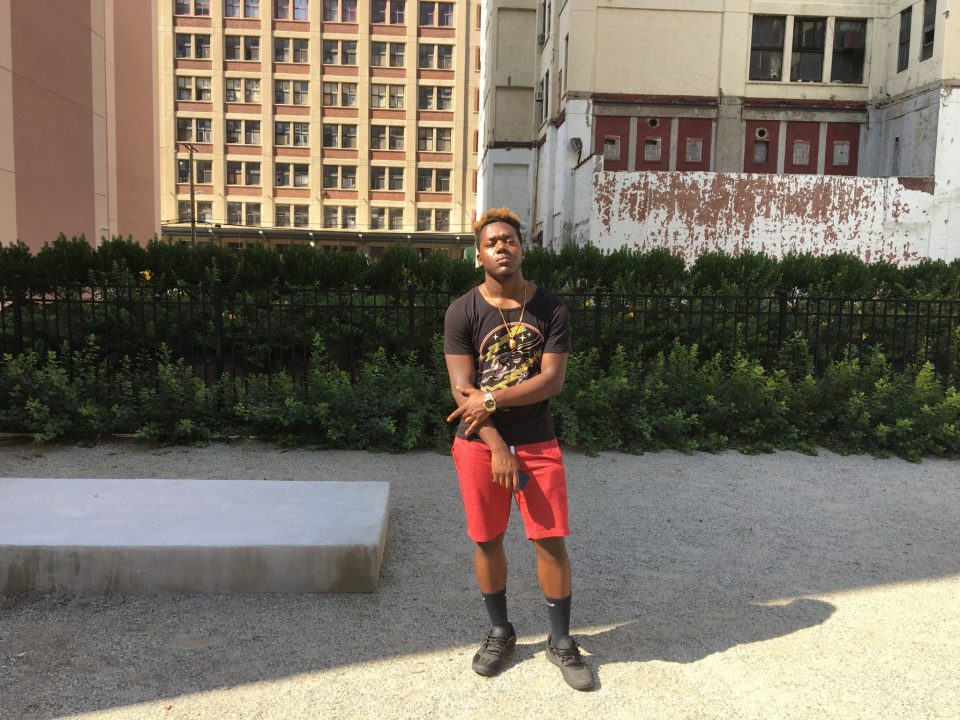 Yo, true story – when I was listening to your stuff I searched for a video on YouTube to that song. I feel like that song has dumb potential visually. Tell me about your writing and recording process. Do you record yourself, go to a studio?
Thanks. Ummm, nah I don't record myself I go to a "studio" at my boys crib. Just found a new professional one so Ima check that out and see how I like it. For my writing process I just make up the hook first while I listen to a beat that somebody gives me and I just let it rip from there. If you gave me a word to go off of I could probably write a whole song in like 15 minutes.
As far as building a bigger audience before you drop a full project – what do you plan on doing? Because your formula seems to be working.
Just being real with people. Showing my art, my pain, my flexin, and running into the right people. Sharing the thoughts of the youth through my mouthpiece.
Yeah, I believe you can have all the talent and drive in the world but getting out there, networking and running into the right people is just as important.
Definitely.
Random question – which rapper from the XXL Freshmen 2016 would you want to do a song with and why?
Ummm, G Herbo because I feel like he knows his way around the game and could teach me a thing or two.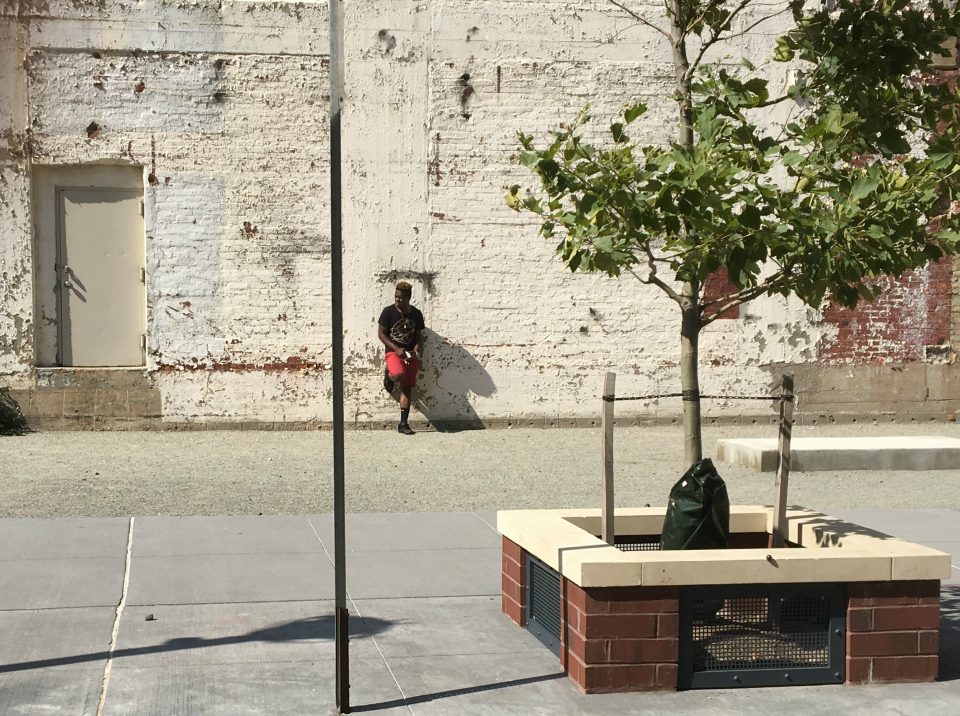 Yeah I thought Herbo was older than he actually is cuz of how he carries himself and some of his life experiences I learned from interviews but dude is only 20 years old. I've been hearing his name for years. Uzi, who I thought was younger, is actually a year older than him. What are some hip hop blogs you follow and want to see yourself on?
XXL, Fader, 2dopeboyz, Vice.
Being that you're too young to network and hang out in bars and places like that kind of scene – what's your favorite spot in JC to hang out?
I go to house parties sometimes but most of the time I just be in my room or the studio or work.
Are there any other local artists you're affiliated with? Are you in a group?
Nah, I'm solo. Some of these rap dudes see what I did by myself in a short time and they start to get envious.
That's corny. But hey- let it prepare you for when you make it big.
Word. I don't even trip off it no more. I get more love than hate nowadays.
Don't give it any attention. Anyway- any last words before we wrap this up?
Ummm, follow me on IG and Twitter _steezgod and stay up on all my moves. I'm bout to do something special for all of JC. Oh and "Hi Mom!"
———————
LIL STEEZ
Twitter – @_steezgod
Instagram – _steezgod
Soundcloud.com/lil-steezgod