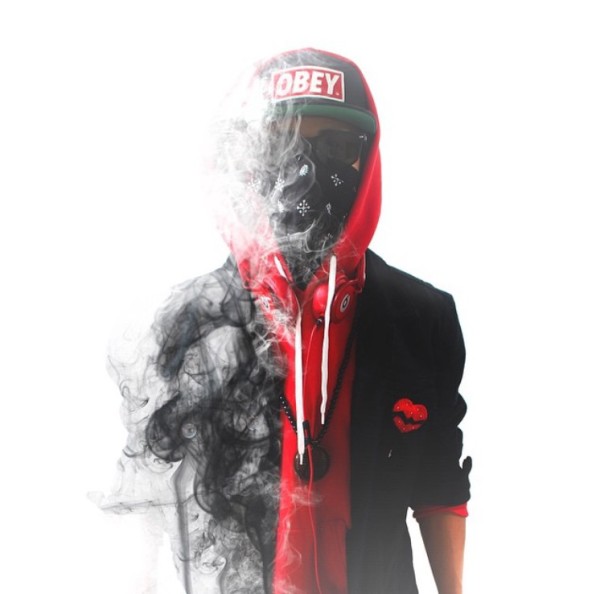 A few weeks ago, after working with and interviewing 17 years young prodigy/photographer Andy-Mac (which blew up my website btw) I realized that I wanted to interview more young talents, people who have a successful future ahead of them… I wanted to be there and meet them before anyone else and to follow their journey… So I put out a message on my social media "What is your story?".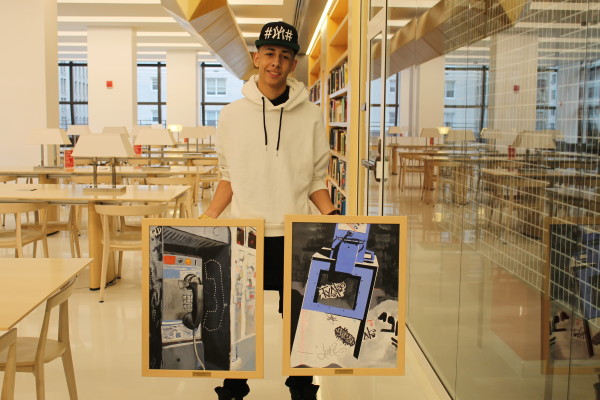 Andy-Mac put me in touch with his good friend, artist Christian, who goes by the name Kid Kold. Andy told me that Christian was one of 13 people out of 50,000 applicants to win a 10,000 scholarship which he used to go to the coveted Parsons The New School of Design in Manhattan.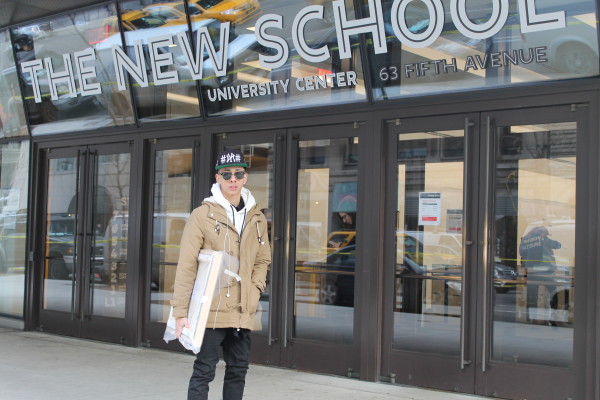 After checking out his dope digital art, and then seeing his cool style, I knew I wanted to meet him and hear his story. We set a time to meet at Parsons in the city… I walk into the path train, and there I see Christian carrying his paintings. We took the trip together to the city, chatted about life and art and then did his interview inside of the school library.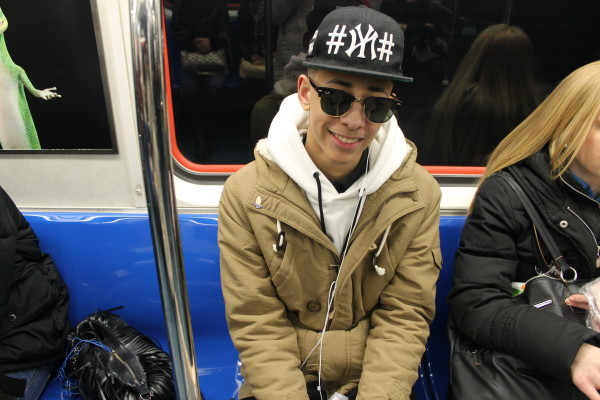 Christian is going places, I am willing to bet money that he will be a millionaire by the time he is 30 years old. Don't forget me Kid when you do!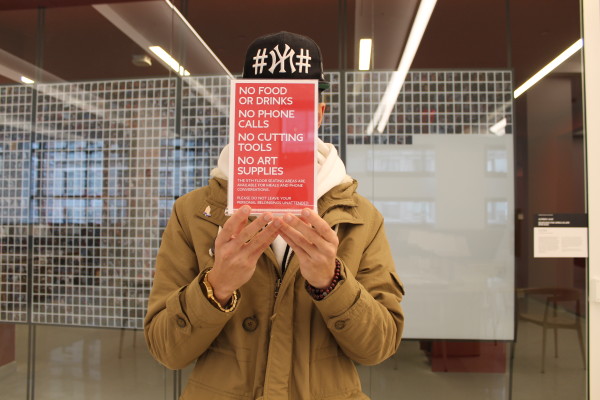 What's your name? Christian. Kid Kold is my stage name.
Why is Kid Kold your stage name? Since I started writing music in the fourth grade basically my stage name was C.J. Eventually it turned into Shadow… reason being, my dad owned a comic book shop in The Heights in Jersey City… ever since then I was online and I saw a username "Kold Soldier" then my friend said it's too long… just keep "Kold"…. so then "Kid Kold" just stuck.
You also do music? Yeah. Art, music, graphic designer and sometimes photography.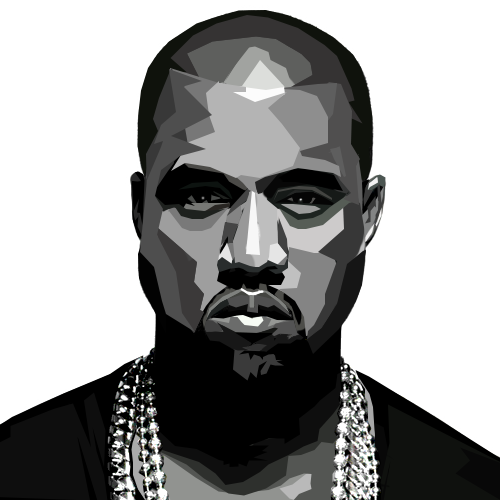 Wow a jack of all trades. How old are you? I just turned 20.
How long have you been doing art? Since I was like 4. I used to watch my dad do it…He dabbled, and would sketch since he was always at the comic shop and would draw the covers that he saw.
Do you have a favorite comic book? The Punisher.
How would you define your style of art? My latest style of art, is the graphic design way.. It's like "paper cut" except digitally. "Paper cut" is when you have an image that you study, then you cut out pieces that resemble the image and the picture that you say and you paste; layer on top of layer on top of layer… until you complete it and it makes the full image.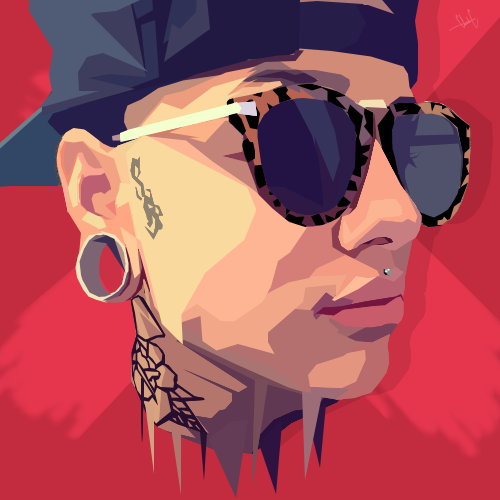 Very cool. It's extremely tiring. People assume that I use Illustrator because it's easier but I am strictly Photoshop.
Do you still rap? I am trying to work on a project this year… like a mixtape kind of album.
And you are only 20 years old? Wow.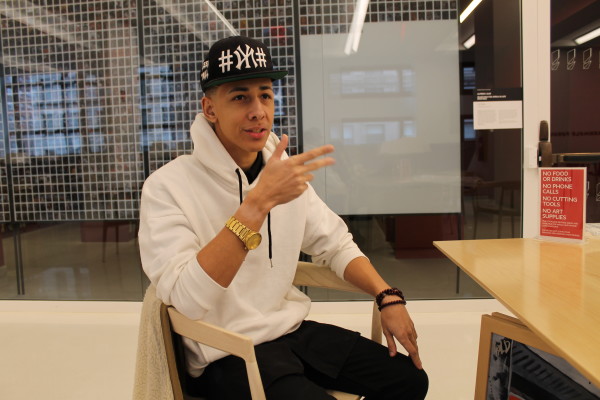 How did you get into Parsons? Parsons was my dream school ever since I got into Dickinson High School, because one of my favorite teachers was a graduate from that school…. Jessica Ward who is also an artist. She told me it was a great school and had a great graphic design program. What got me into the school was the fact that when I submitted 6 paintings for Scholastic, which is a contest they have every year…I submitted my portfolio. I didn't really want to, at that point I was very self-conscious about my art work…I was the student that wasn't getting all the praise from my painting… It was mandatory so I just paid the $20….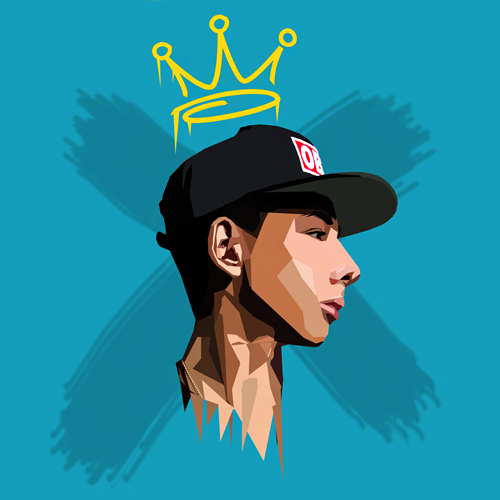 A few months later they called and said I won the regionals. Whoever won regionals was showcased in Montclair…Then a few months later I got a call saying that I won nationals. What that means, I get 10,000 scholarship! The ceremony was held at Carnegie Hall. Which was really cool, it was an experience. I put the money towards Parsons… I got accepted at a few other schools like Pratt and I got a two-year scholarship in Columbus Ohio.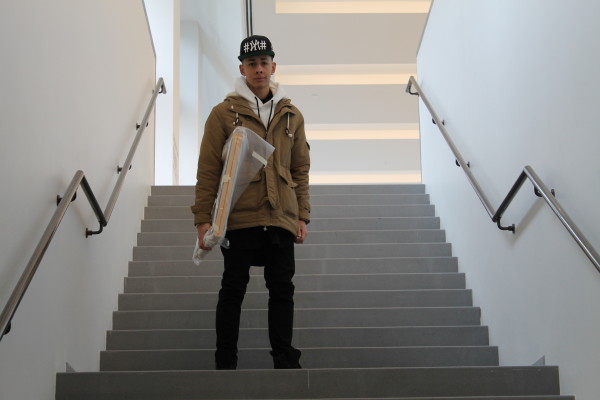 Wow. Did you have good grades? No, haha, It was because of the award. The award opens a lot of doors.
How many people submit for this award? 230,000… it's all across the nation.
How many winners? I was one of 13 I believe.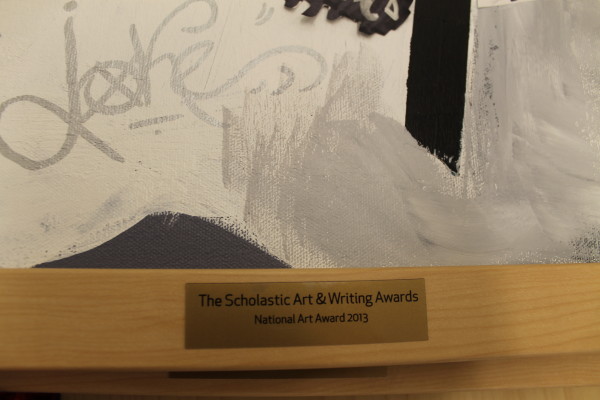 Amazing. Very impressive. Are you from Jersey City? I was raised here, right by Journal Square.
How do you feel Jersey City has changed in the last couple of years? I don't really think it has changed… I just think it's a new breed of people as a result I met a lot of new creative people…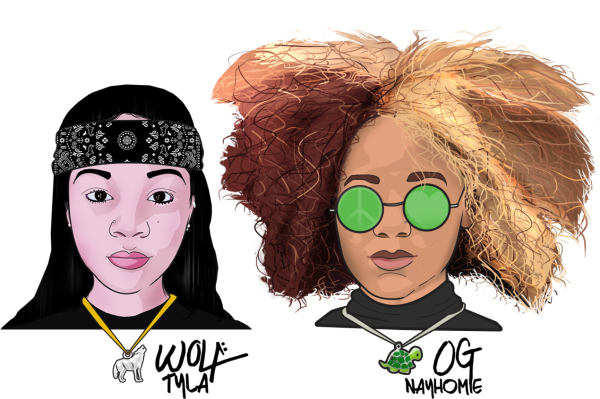 Do you have a favorite JC hangout spot? I used to hang out a lot by Newport.
Show me those paintings. This is basically a phone booth in Journal Square. I called it "Obsolute Beauty"… With this series I tried to portray the beauty in simple objects that you see.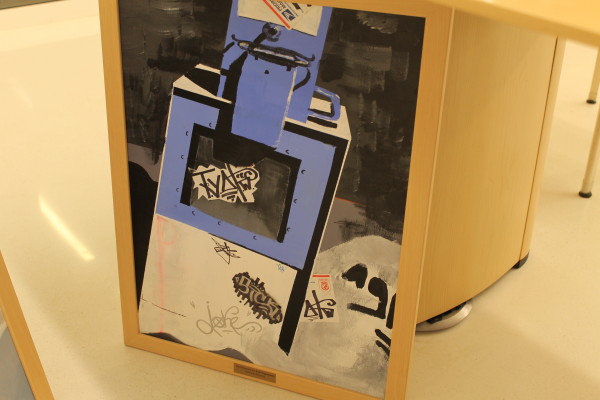 You are two young to have ever used a pay phone! haha.
What inspires you to create? This is different from your digital art. I've always had a love for the digital art… but since I was in a visual arts program, it wasn't really supporting digital art. I did these because I was told to…at one point I wanted to drop out of the art program, because when you do something you like and then it becomes a job, when you are doing stuff you don't really want to do. It gets tiring. That is why I wanted to quit but thank god I didn't and submitted my painting.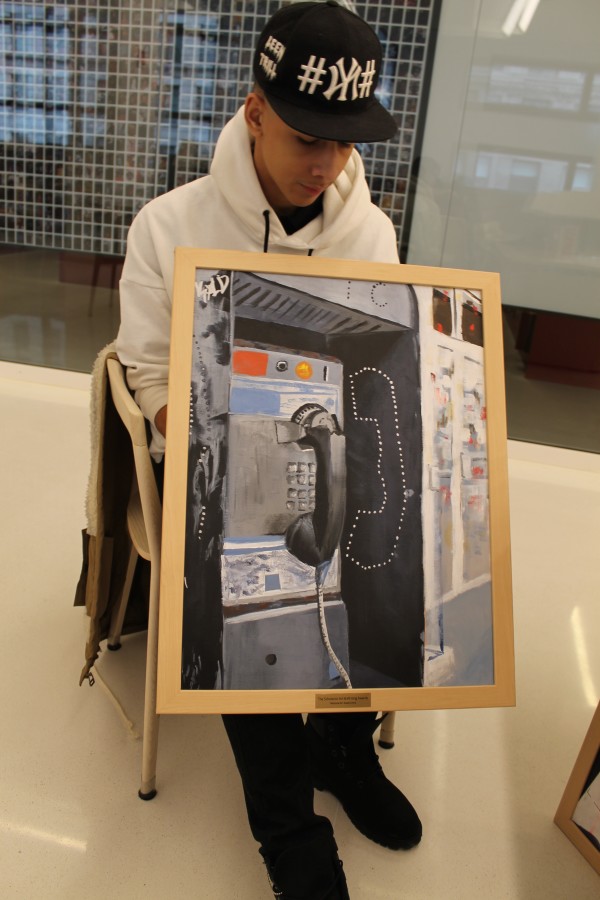 What is your favorite class now at Parsons. I like the photography because I really learned how to use my camera. I got to create my own magazine layout, and I designed it inside and out…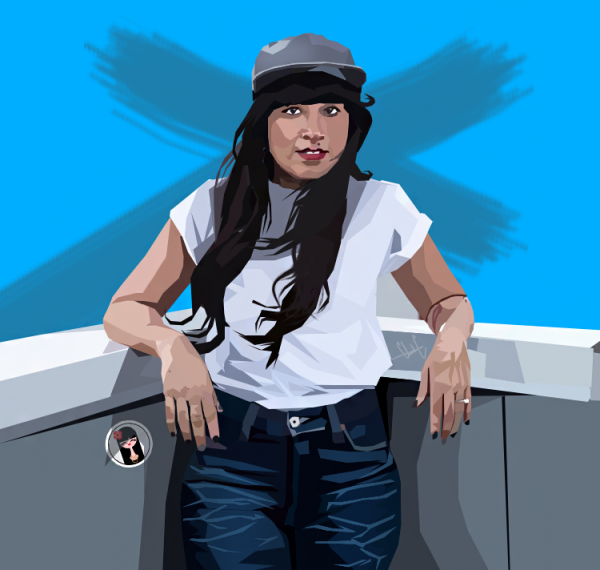 Any projects you are working on now? I want to get back into painting, I want to mix my digital work with my acrylics… I want to design something digitally paper cut style and then I want to paint it.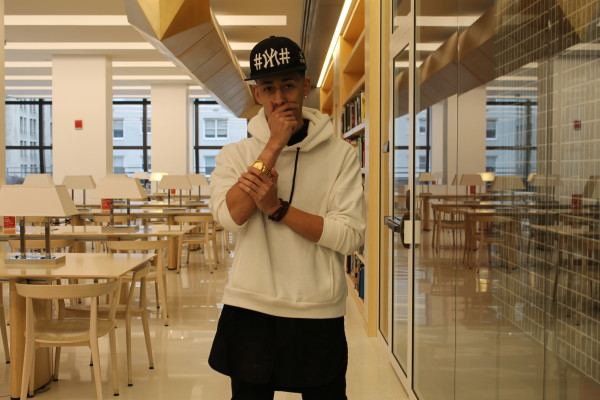 Nice. I saw you also do album covers. Yeah, my friend TJay… I am doing his EP cover for him. I've done a lot of different logos for people that are really known… I also had Childish Gambino use one of my pictures for his Twitter header for a while.
Do you work for any brands? I am a graphic designer for a brand called SNDVL. They are a sneaker brand based out of North Carolina.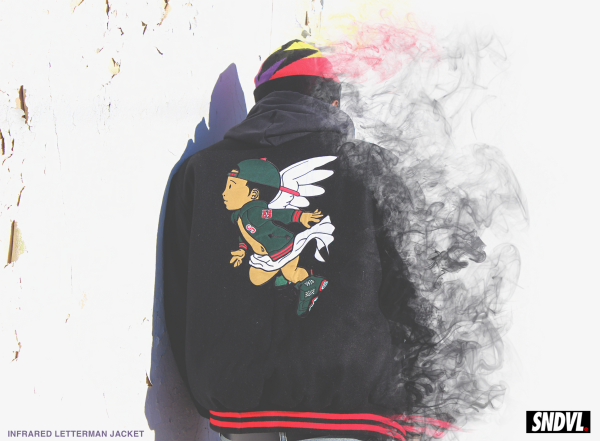 What's next for you? I really want to do something in music… If I can't make it music I want a career in graphic design.
What kind of music do you do? I do rap music. I try to be diverse though…
Any songs out? I have songs on my soundcloud.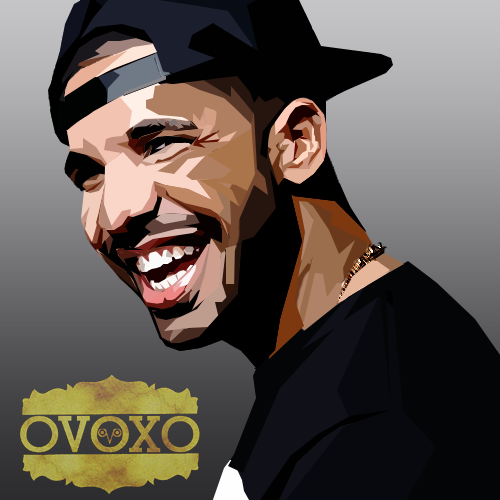 You are very stylish. In elementary school I was always bullied because I was that nerd kid that wore jeans and tucked in his shirt…I would get picked on so that made me want to dress better and stay on top of fashion.
What are you wearing? Black Timbaland boots, I like wearing Levy skinny jeans… and long t-shirts… I shop at Faded Royalty sometimes.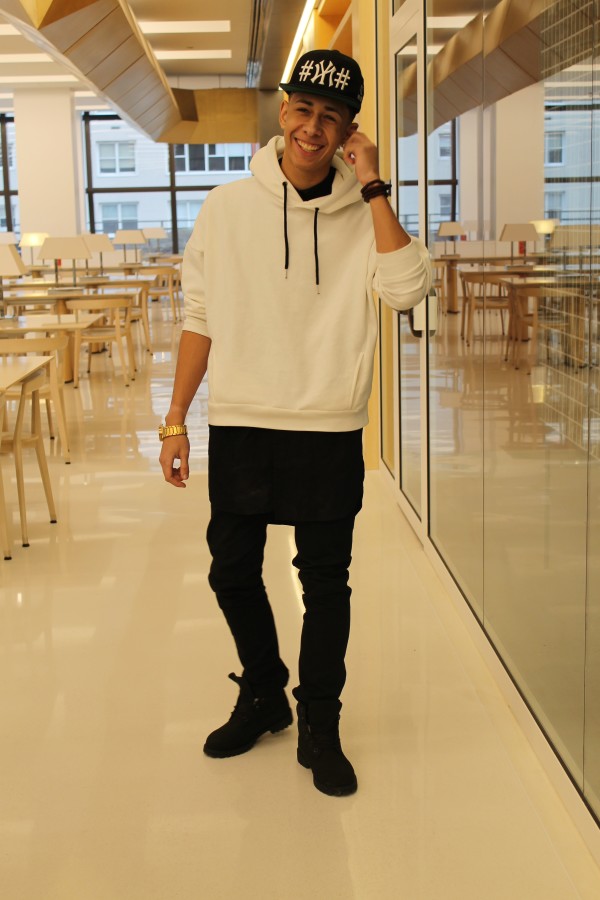 Where do you live now? On West Side.
How do you and Andy know each other? I heard one of his songs and he liked my music, and we worked together on a track which we never released. When he started doing photography, I was one of his first people he shot… Then I saw him progress with his work and vice versa…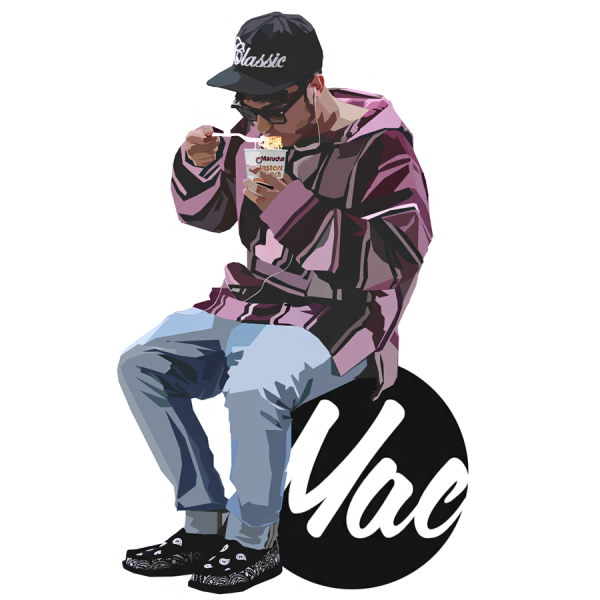 You guys are wonder kids.
What do you do for fun? I make music. It's my getaway.
Jersey Journal Link:
Scholastic Blog Post:
Soundcloud Link:
SNDVL LINK: