Peasant, warrior, witch, martyr, saint. Joan of Arc is one of the most famous heroines in history, an 18-year-old girl who led the French army to victory and was burned at the stake for telling her story. She is immortalized in Carl Theodore Dreyer's 1928 silent film "The Passion of Joan of Arc," based off of the historical record of her trial, and considered to be a cinematic masterpiece.
"The Passion Project," created and directed by Reid Farrington, presented this classic film in a new format, combining performance, visual art, and film in a 30-minute experience at Art House Productions through March 3rd.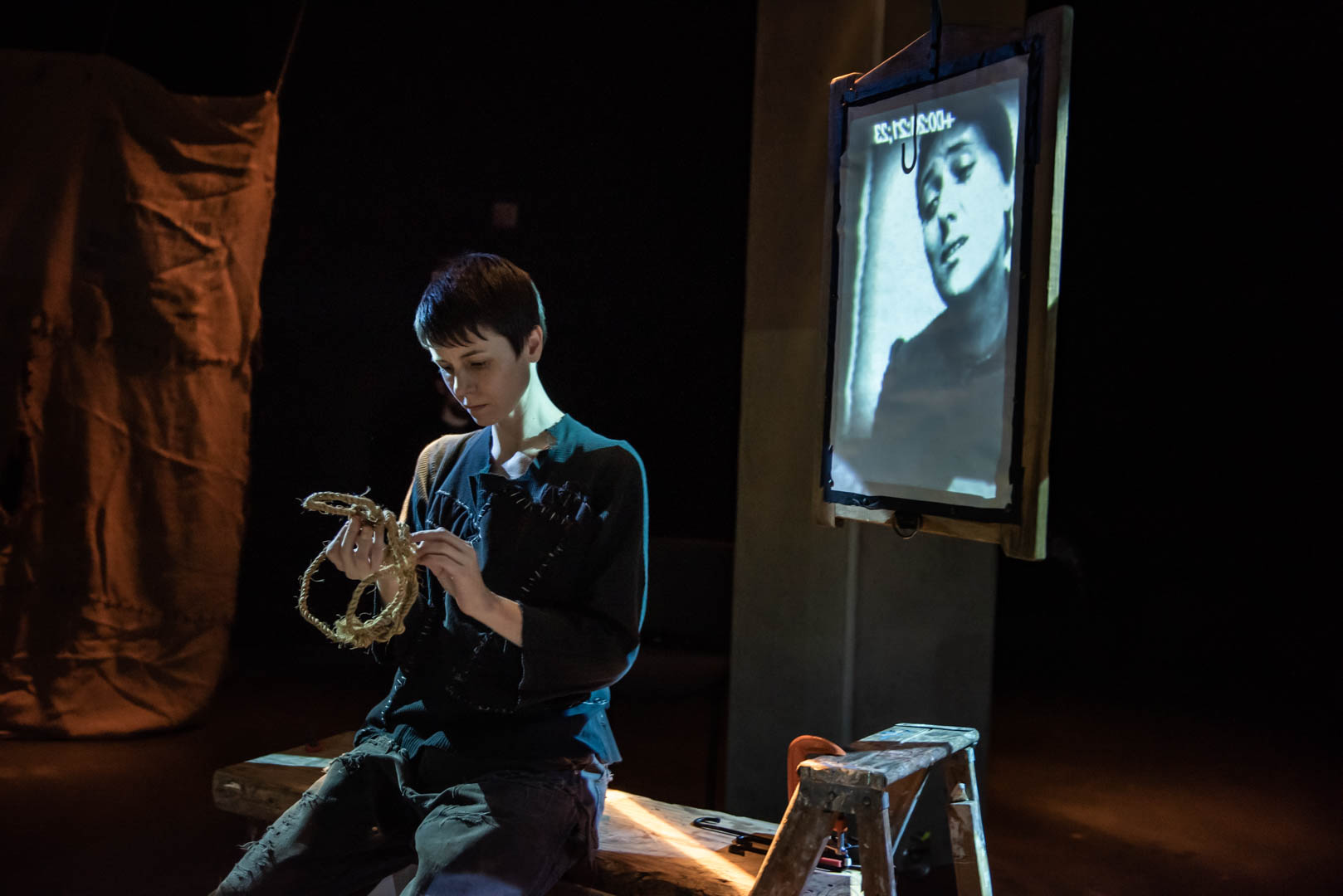 In the installation space, loops of rope are draped over the rafters of the exposed ceiling, and wooden structures support canvases that lean and hang throughout the central area. Near the entrance, a loop of 35mm film wraps over a ceiling rafter, its picture projecting onto a minuscule screen hung from its own tiny nooses. The machine's whirring and clicking and the heavy smell of rope and burlap sacks permeate the room.
The single performer, Laura K. Nicoll, darts and lunges through the set while larger projectors cast the film across the space. Using the canvases, she "catches" projected close-ups of the characters with a crisp snap like the sharp splice of a film reel. When captured on an individual screen, each high-contrast shot is framed like a portrait, intensifying all of the emotion and the intensity of the actors' facial expressions. Nicoll mirrors the suppressed suffering of Joan, played in the film by Maria Falconetti, as she moves through the moody lighting. Playing off the dramatic chiaroscuro of the film, the projection fades in and out, revealing casts of her own shadow on the scrims.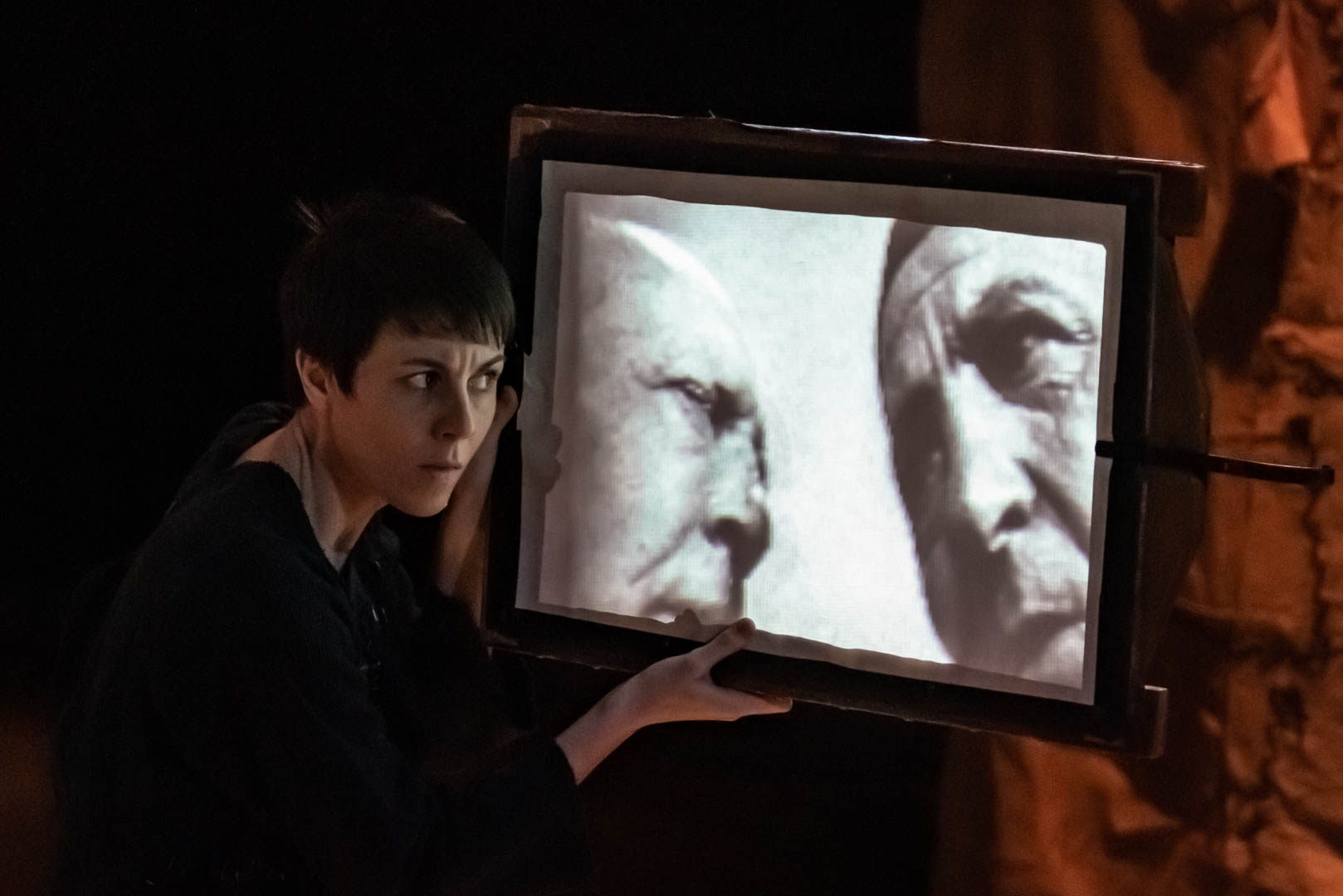 The film itself provides the main narrative, and a layered soundscape also includes conversations about the history of the film and a discussion with a Danish archivist. Farrington creates an immersive experience that elevates the drama of the film, while illuminating the incredible legacy of Joan of Arc. Walking among the audience, meeting our glances with direct, intense eye contact, she begs us to keep her alive.
"The Passion Project" has been presented in Budapest, Vancouver, Copenhagen, and New York City. In concurrence with "The Passion Project," Art House also presented a work-in-progress showing of "BrandoCapote."
For future shows, visit arthouseproductions.org