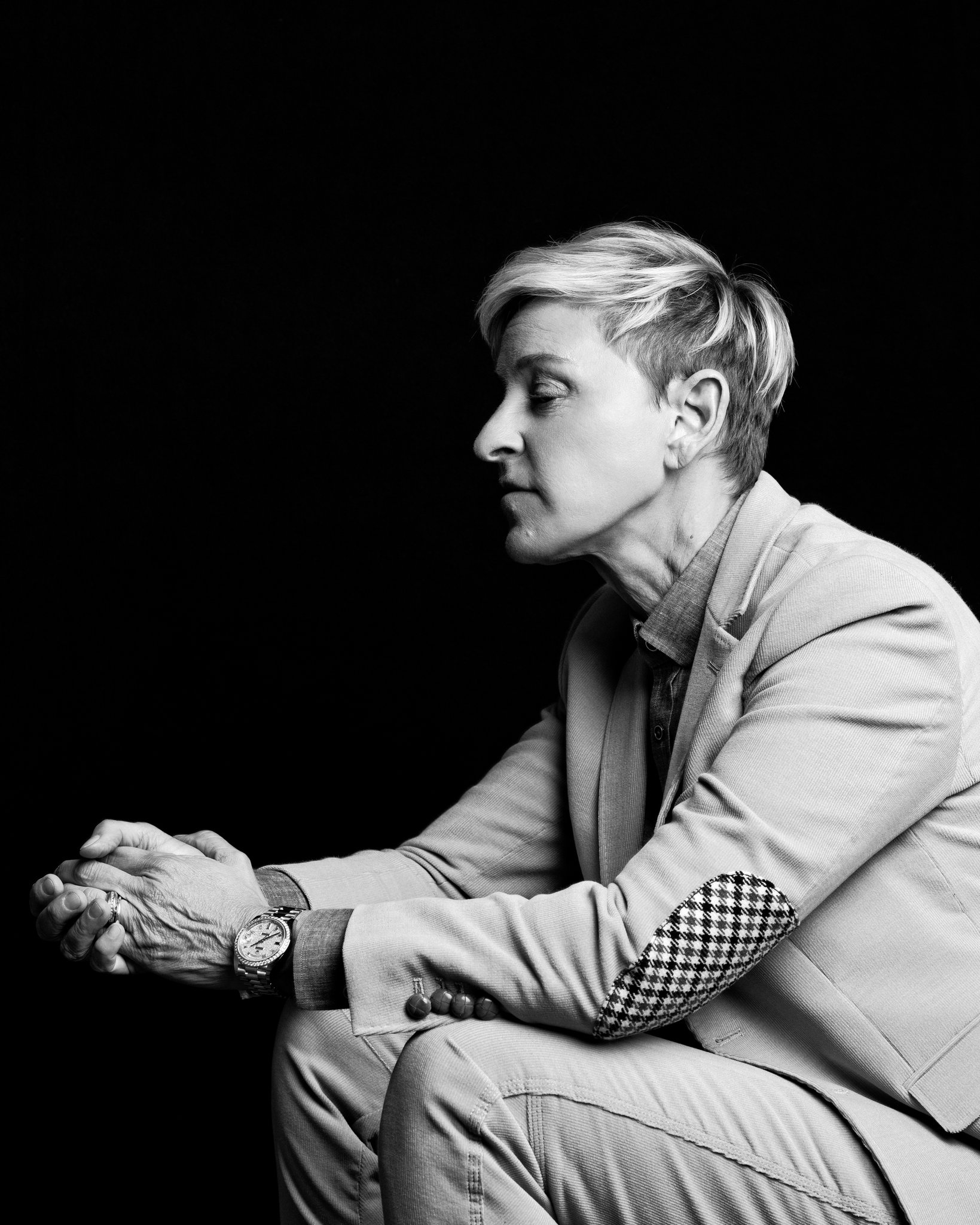 In a time where scandals have toppled major Hollywood figures like dominoes, beloved talk show host Ellen Degeneres has found herself swimming in a sea of newly uncovered controversies. Back in the middle of July, BuzzFeed News broke a story in which over ten current and former employees of The Ellen Degeneres Show spoke out about mistreatment on the show's set. Some claim to have been fired for taking medical leave, while other staffers complained about being subjected to sexual harassment and racist comments from fellow employees. Although the anonymous staffers have differing accounts about Ellen's behind the scenes attitude, the general consensus was that the talk show host put zero effort into ensuring that her show was a happy and positive work environment. In response to the allegations, several of the show's top producers were fired from the show while Ellen made a public apology to her staff with the promise of improved benefits and a better work environment for the employees.
This is not the first time the talk show host has been involved with controversy surrounding unfair treatment of employees. Back in April, Variety broke a story about her show's crew being angered over poor communication from producers regarding the staff's pay and working hours during the COVID-19 pandemic. Things only looked worse for Ellen when it was revealed that a non-union tech company had been hired to film her show from home. This wave of scandal has led to anonymous employees claiming that the image she presents on her show is "a lot of smoke and mirrors". In an interview with Fox News, Tom Majercak told the outlet that Degeneres was cold to him while he was serving as a bodyguard for Degeneres, her mother, and her wife during the 86th Academy Awards ceremony.
In the wake of this controversy, some of Ellen's friends from Hollywood have come to her defense. Her close friend and neighbor Ashton Kutcher claimed in a tweet that Ellen and her show have always treated him with "kindness and respect" and that she has a "refreshing honesty" to her. Oscar winning actress Diane Keaton tweeted that Ellen's audience always "exudes happiness and gratitude" and that Ellen "gives back to so many". Pop star Katy Perry acknowledge in her Twitter post that while she can not speak for anyone else's experience on the show, Perry countered the criticism by claiming that she has only had nothing but positive experiences from her time on the show and with Ellen personally. Jay Leno took his defense one step further by claiming that he would not "discard a forty year old friendship on hearsay" and that she has his full support. Kevin Hart went on a full blown attack on her critics, stating in an Instagram post that, "The internet has become a crazy place of negativity" and that "this hate…. has to stop."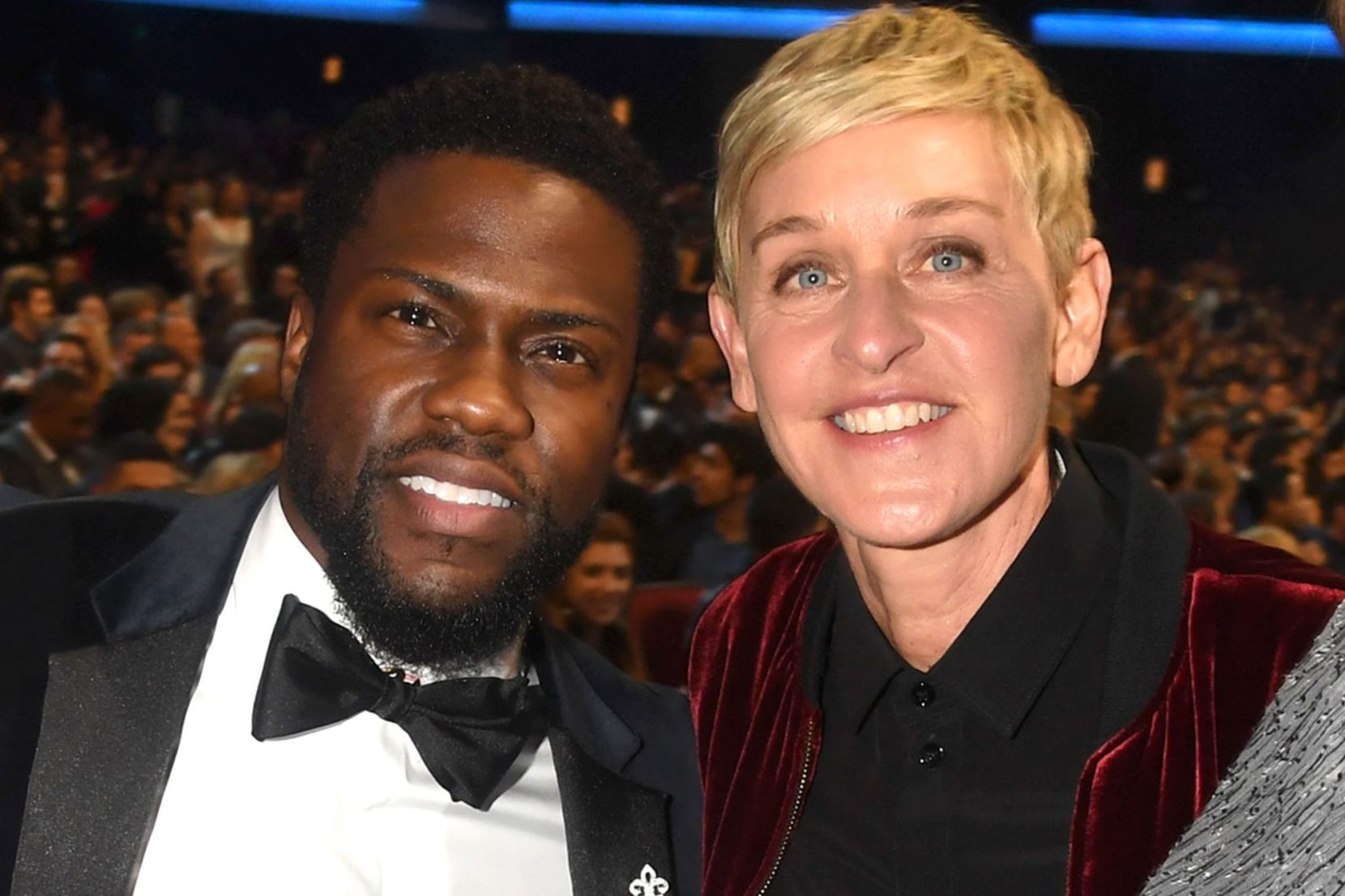 All of these statements from Ellen's friends are very cute and catchy, but they are also missing the larger point. The celebrities sticking up from Ellen are only speaking from their own personal experiences with the talk show host. They were not behind the scenes on the show on a regular basis like her staffers were. The producers of her show are going to treat the celebrities with respect and kindness because they do not want to upset them or Ellen herself. Celebrities are going to get preferential treatment from a common staff member, who most producers likely view as easily expendable.
The argument that the former employees of the show were trying to make was that Ellen did nothing to accommodate them or help make their time working on the show positive. When someone like Katy Perry or Jay Leno says that they were treated fairly by Ellen and the producers of her show, they are basically dismissing the bigger issue at hand. The people of the lower social status are saying that powerful people within Hollywood abused their power to treat others like less-thens. Every celebrity who lectures the public about standing up for what is right and supporting the "Me-Too" movement comes off like a tone-deaf hypocrite when they publicly dismiss the claims of unknown crew members speaking out about racism, sexual harassment and verbal abuse in their work-place. The "Me-Too" movement has been an outstanding pivot for change in the industry, but there are other ways people are mistreated in Hollywood that we still do not hear about publicly. Outside of the rampant sexual misconduct scandals, Hollywood has a substantial history of abusing the lesser known cast and crew members of television and film productions.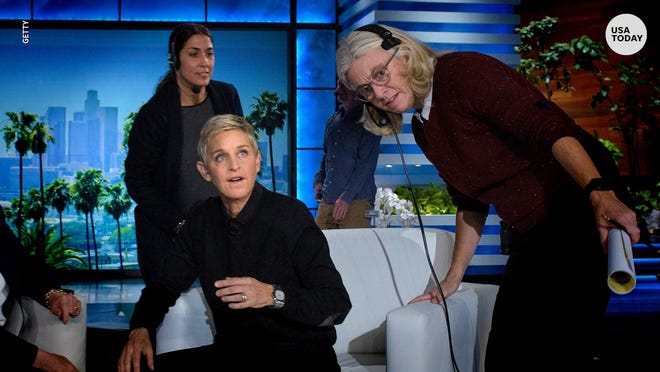 Back in April, The Daily Beast reported that the visual effects crew behind the 2019 motion-capture musical "Cats" were forced to work ninety hour work weeks for months, with crew members accusing director Tom Hooper of being "demeaning" to them and treating them like garbage. Making matters more disheartening was that a lot of the people who worked on the film found themselves out of a job after the studio that worked on the film was shut down. When the story came out, not one actor that starred in the movie made any public comment regarding the mistreatment of the visual effects crew. The only comment on the film from the actors' had came two months earlier at the Oscars when Rebel Wilson and James Corden performed a skit making fun of the film's widely derided visual effects work. At the time, visual effects artist Yves McCrae publicly called out the actors on Twitter for throwing the crew under the bus for the sake of a joke.
Just like with the Ellen Degeneres situation, we have basically unknown staff and crew members being mistreated behind the scenes, and the celebrities doing absolutely nothing to stand up for them or allow their stories to be told. Overworked, underpaid, mistreated staffers speaking up about issues within their industry are not spreading hate for the sake of it, unlike what Kevin Hart seems to think. In fact, it is not surprising that Kevin Hart is trying to twist the whole story to make it seem like Ellen is the real victim here. The comedian did the same thing back in 2019 when he was publicly criticized for making jokes that many deemed to be "homophobic". In that situation, Ellen Degeneres used her show to give Kevin a public platform to talk about how he was being unfairly treated by the media. Rather than use her stance as a pioneering Hollywood figure for the LGBT community to make Kevin Hart understand how his jokes may have been seen as insensitive, she essentially let him off the hook and defended him against members of her own community.
A year later, we have Kevin Hart trying to let his friend off the hook for being complacent in the mistreatment of her crew. This comes off as a case of "you scratch my back and I'll scratch yours." What is really frustrating here is that Ellen herself has not been accused of anything heinous. She is simply being asked to do better by her crew members and to live up to the standard of kindness that she has so often preached on her show. The same can be said for Kevin Hart, who was only told to acknowledge other people's feelings regarding some bad taste jokes and to try his best to avoid offending people in the future. Celebrities have the tendency to act as if they are being publicly persecuted like criminals when all people want is for them to be treated the same way anyone else would for making an honest mistake.
The stars of Hollywood may not be aware of this, but they are treated better than most people because of their star status. When they have a tragic story happen to them, they are immediately gifted with more platforms to tell their story than the everyday person is. Celebrities get showered with love and support from their followers on social media for experiencing the same problems that everyone else goes through. Do you think that a suburban father who works forty hours a week to provide for his family would receive the same public support that an A-List celebrity would receive if they have a loss in their family or if they are mistreated at work? The answer is an obvious no given that the celebrity is already gifted a public platform due to their social status.
As stated earlier, Ellen has publicly apologized for the situation and made promises to better herself and her show's work environment. At the same time, Hollywood's response to this controversy has made a clear statement that cannot be retracted. That statement is that celebrities will have each other's backs until they are absolutely forced to throw their own to the wolves. This situation could have shown how all people are deserving of fair and equal respect and that no one is above being held responsible for their actions. Unfortunately, it demonstrated that the stars of Hollywood are more interested in their own problems and less about the issues of the common person. The celebrities were more determined to stand up for their millionaire friend than they were in showing their public support and empathy to the less fortunate people who claimed to have been done dirty by higher ups in the industry. That disheartening reality is something no star can talk their way out of, not even a talk show host.
Written by: Nicholas Da Silva
BIO: Hello Readers! I am Nicholas Da Silva, a future journalist in the making. As a graduate of Montclair State University, I am determined to put my experiences with journalism to good use by contributing great work to whoever I write for. Given my love for all things entertainment, I love to follow and bring my own personal takes on everything the world of pop culture has to offer. My goal is to blend my love of pop culture and good journalism for entertainment pieces that are both enjoyable and insightful. To achieve that would be another step forward in my journalism journey. Happy Reading!