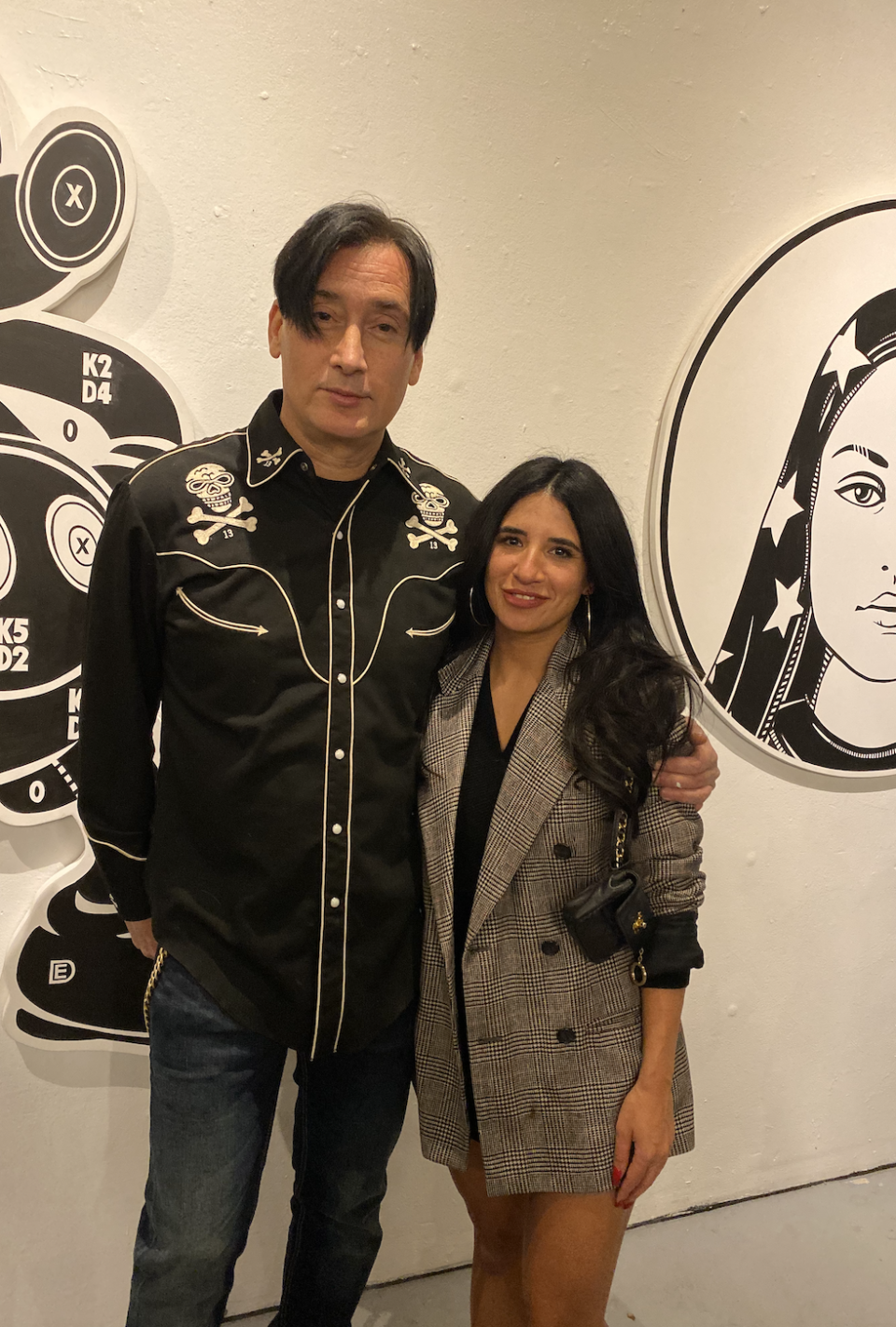 Dylan Egon was one of the first artists I interviewed on the blog. Now looking back, I was most definitely not worthy back then to be in the presence of such greatness. I am still surprised to this day that he gave me a chance and opened his doors to his incredible pad and allowed me to share his story. Dylan is probably one of my favorite people in JC. He is eccentric, stylish, intelligent, the embodiment of what "chic" is to me (in male form, of course). I love his work. I am extremely grateful to have had the opportunity to get to know him over the years.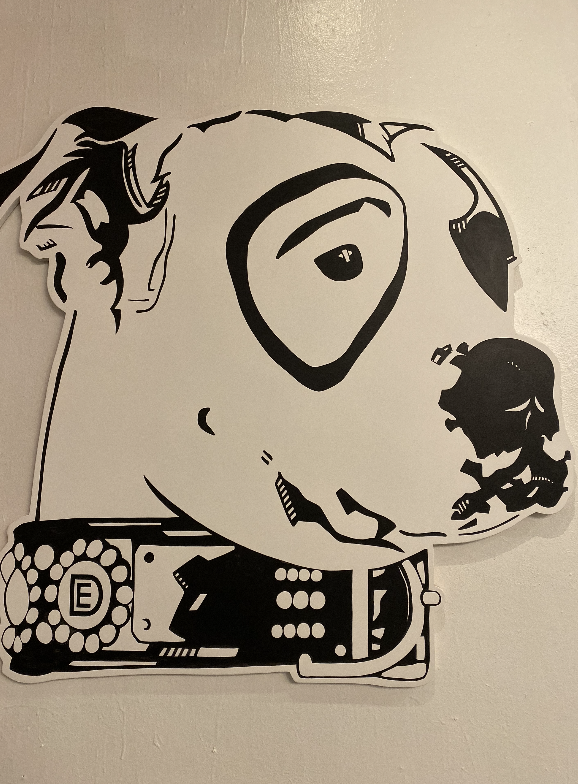 Dylan is a "Pop Artist" and his work references various aspects of modern life; he fuses religion, modern commercialism, the obsession with materialism, iconic references, fashion and a reflection of what's going on in the world. He's a fucking genius. Every piece of his makes you really reflect. It's like you think you know the meaning, but you don't really.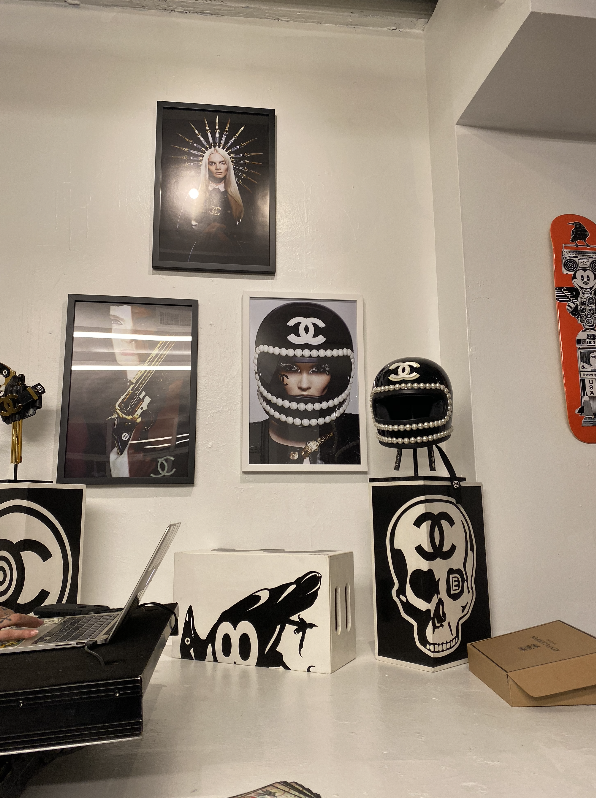 "It's always about a positive and a negative, a yin and a yang, a dark and a light."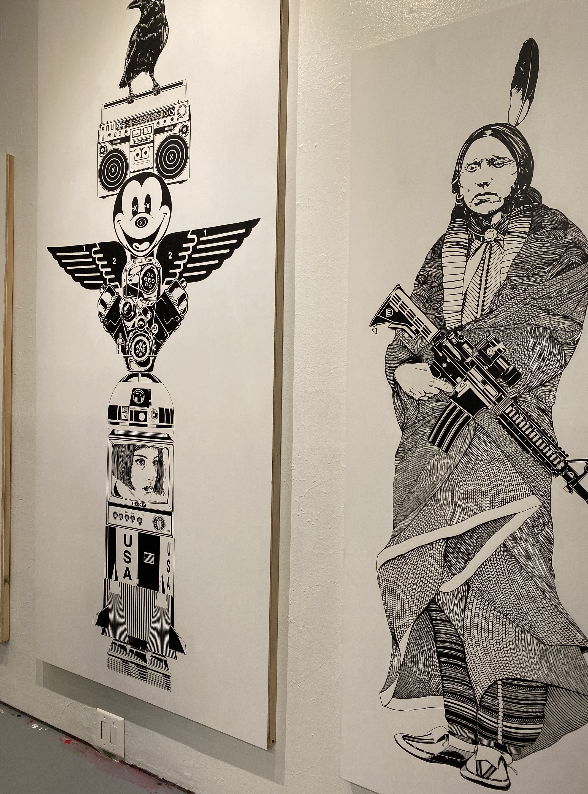 I got a text from Dylan last week inviting me to his art show in the city, and remember looking at my phone and saying. YES. FUCK. YES. He hasn't had a solo show in a while, and I wouldn't miss it for the world. I knew it was going to be nothing short of amazing.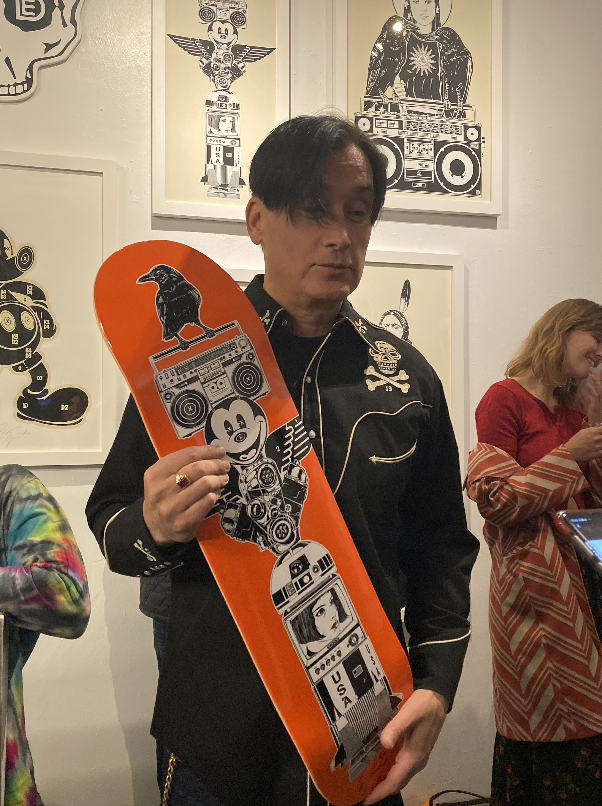 I was right.
The show was presented by Jonathan LeVine Projects and featured Dylan's large scale art, merchandise, sculptures, art on wood prints and Dylan's insane car that, if you're lucky, you'll see around Jersey City.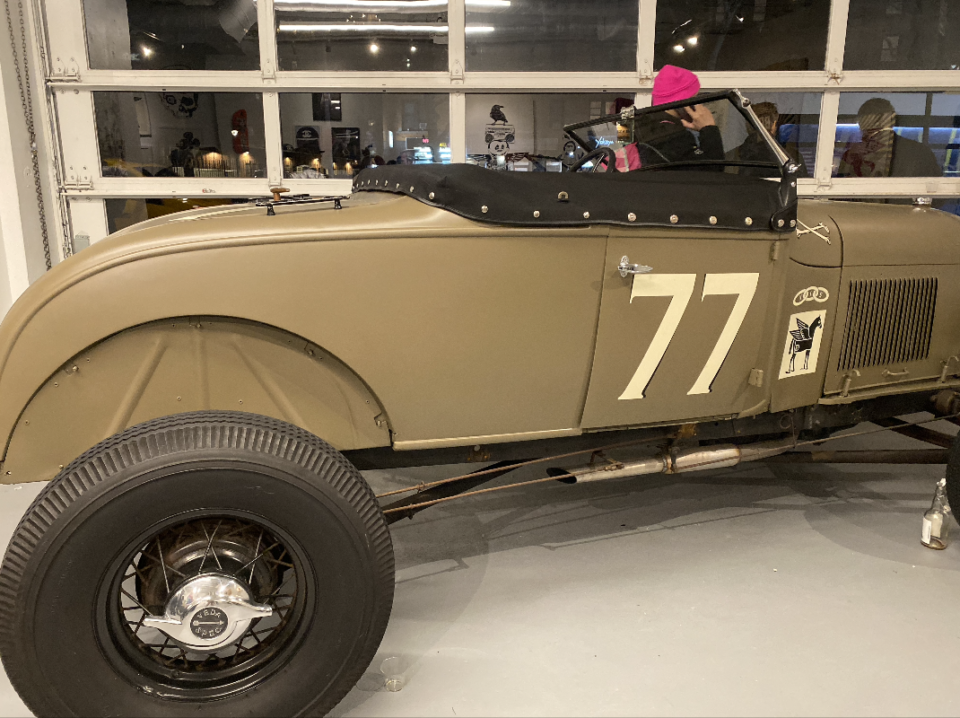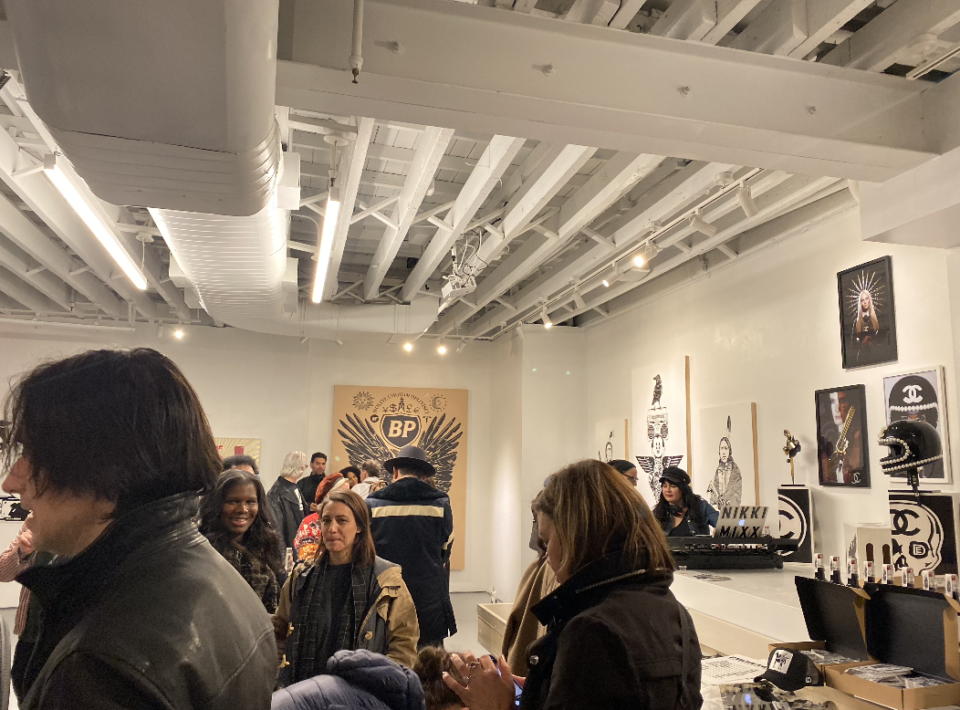 Even though the show was in Manhattan, I was excited to see many Jersey City people in the house there to support Dylan at his opening night. It was all good vibes.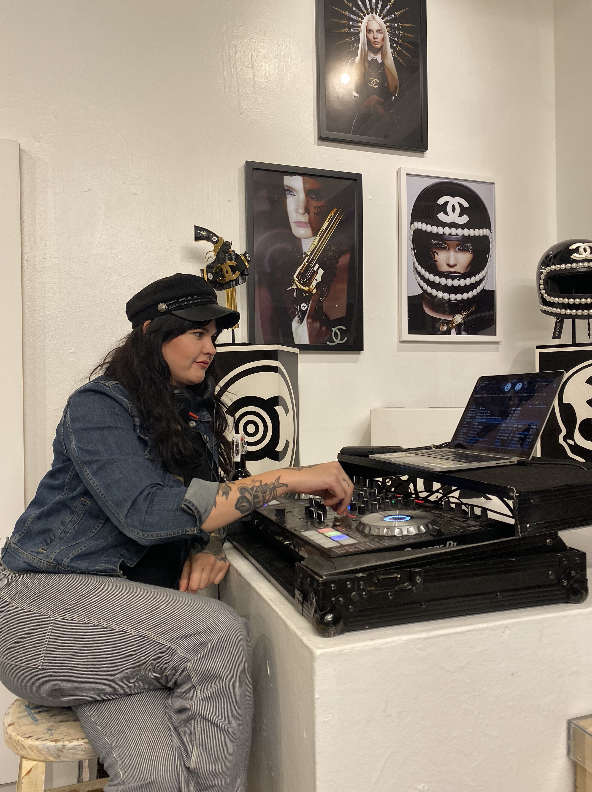 Adam Patterson from JC Tattoos was also there the following night doing FREE Dylan Egon Flash tattoos, which I sadly missed, but I'm now considering making an appointment and getting on. Because a Dylan Egon tattoo would be epic. SORRY IN ADVANCE, MOM.
Love you Dylan. Seriously. Beyond thankful for your work.