Last month at the historic Barrow Mansion, Con Vivo Music presented a workshop performance of Not Less Than the Good composed by David Morneau. The piece was created for the upcoming bicentennial of the birth of Henry David Thoreau and was performed by the New Thread Quartet.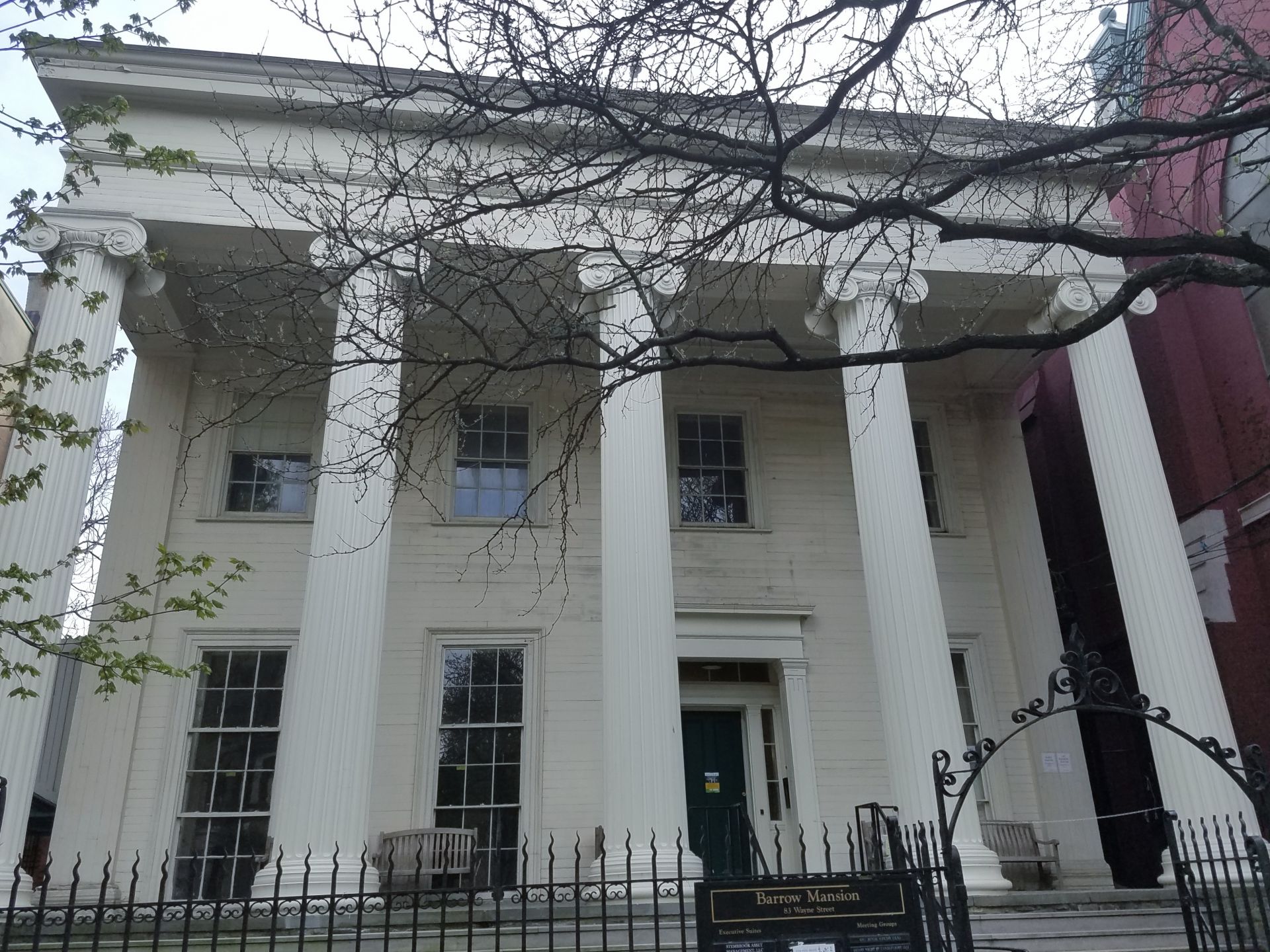 Described as a "musical sunrise," the concert was an hour-long continuous piece of work featuring four saxophones and a synthesizer interwoven with recorded sounds from Walden Pond in the morning hours. It began as an ambient hum, the saxophones murmuring a deep resonant vibration, joined by the low chirpings of insects and sound effects of morning. As the musical dawn approached, the hum transformed into a melody joined by percussion and spoken word.
As the piece progressed, the light increased gradually, almost imperceptibly, slanting into the space and casting long, early-morning shadows. The music was punctuated with narrated readings from Thoreau's Walden, words celebrating morning, new beginnings, and awakening to a "higher life than we fell asleep from." It was a meditative and, in fact, transcendental experience. The centuries-old words of Thoreau still matter, whether for his appreciation of nature, his passion, his rebellion, or his encouragement to "wake up."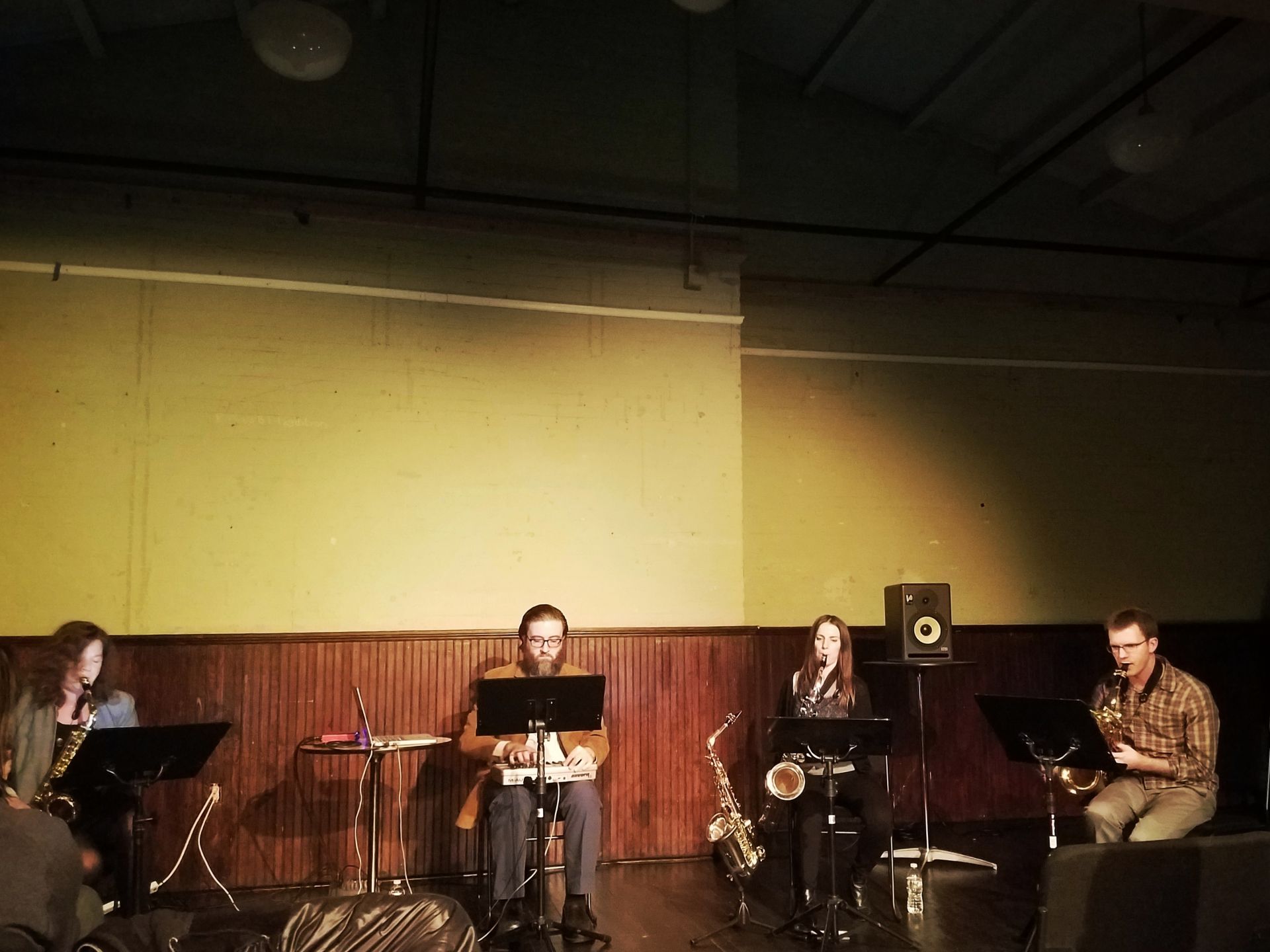 Not Less Than the Good officially premieres this summer at The Morgan Library in conjunction with an exhibition on Thoreau's journal. It will later be performed at Walden Pond in Concord, Massachusetts. The opportunity to experience the piece right in Jersey City – for free – was remarkable, which is precisely the mission of Con Vivo Music.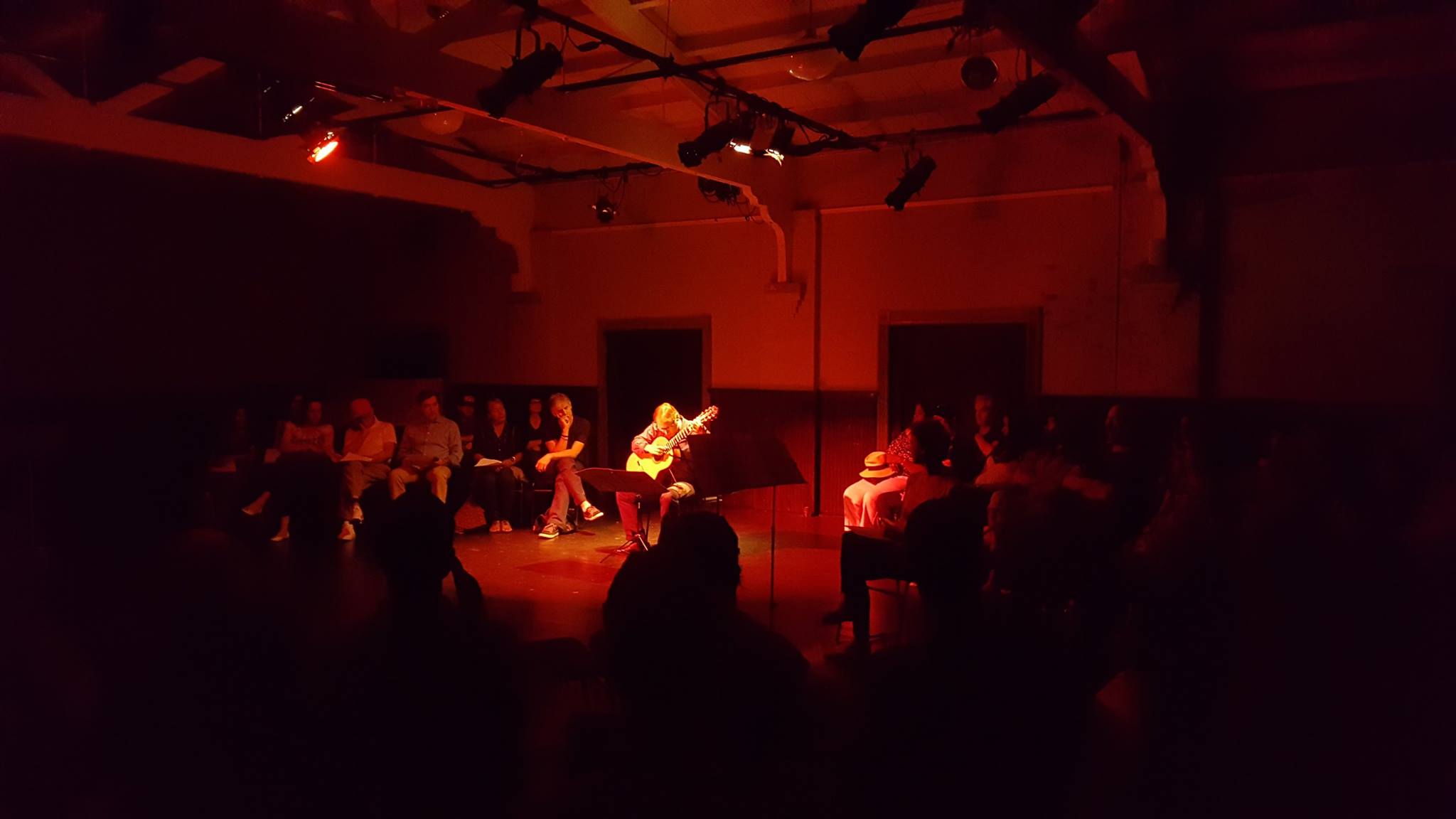 Con Vivo is a Jersey City-based collective of over 90 musicians that was created with the intent of bringing "excellent and adventurous" music to the masses. Their goal is to bring free classical performances to all audiences regardless of class, location or income. Their medium is chamber music – works performed by small ensembles – creating an intimate and communal atmosphere around their concerts. For different programs, they call upon different musicians on their roster, all world-class artists who they are able to pay through a grant from a partner agency of The National Endowment for the Arts.
The Not Less Than the Good concert was paired with an opening reception for the exhibition The Innocence of Trees at the nearby Victory Hall Drawing Rooms. The exhibit is a group show featuring nine gallery rooms each dedicated to a different artists' study of trees, including drawing, painting, photography, sculpture and installation. It is the second show by Drawing Rooms in response to the new political administration, and the intent is to celebrate a love for Planet Earth.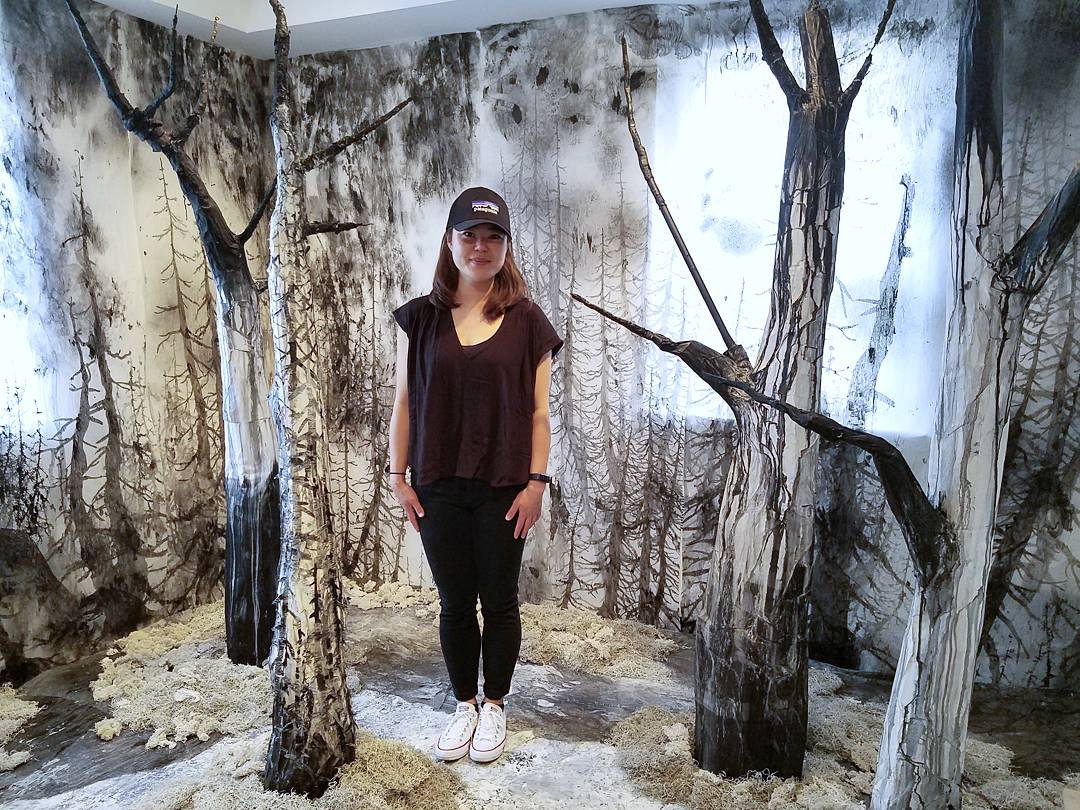 "The Innocence of Trees" runs through June 10 at Victory Hall Drawing Rooms. To learn more, visit drawingrooms.org.
The next event for Con Vivo Music is their semi-annual Bach Concert on June 18 at Cathedral Hall, which is free and open to the public. To learn more about Con Vivo Music, and listen to concerts and recordings online, visit their website.