Con Vivo Music hosted their 2018 gala at Novado Gallery, with musical pieces that were inspired by the gallery's current exhibitions. A somewhat recent addition to the Jersey City arts scene, Novado Gallery occupies the first floor of a former warehouse space at 110 Morgan Street that was rechristened into luxury loft apartments. Originally a distribution hub for industrial supplies, the building was restored and reconstructed while keeping relicsof the building's history intact. Sandblasted pillars from the original design pay homage to the Powerhouse District's industrial roots, while white gallery walls pave the way for a new home for art in Downtown.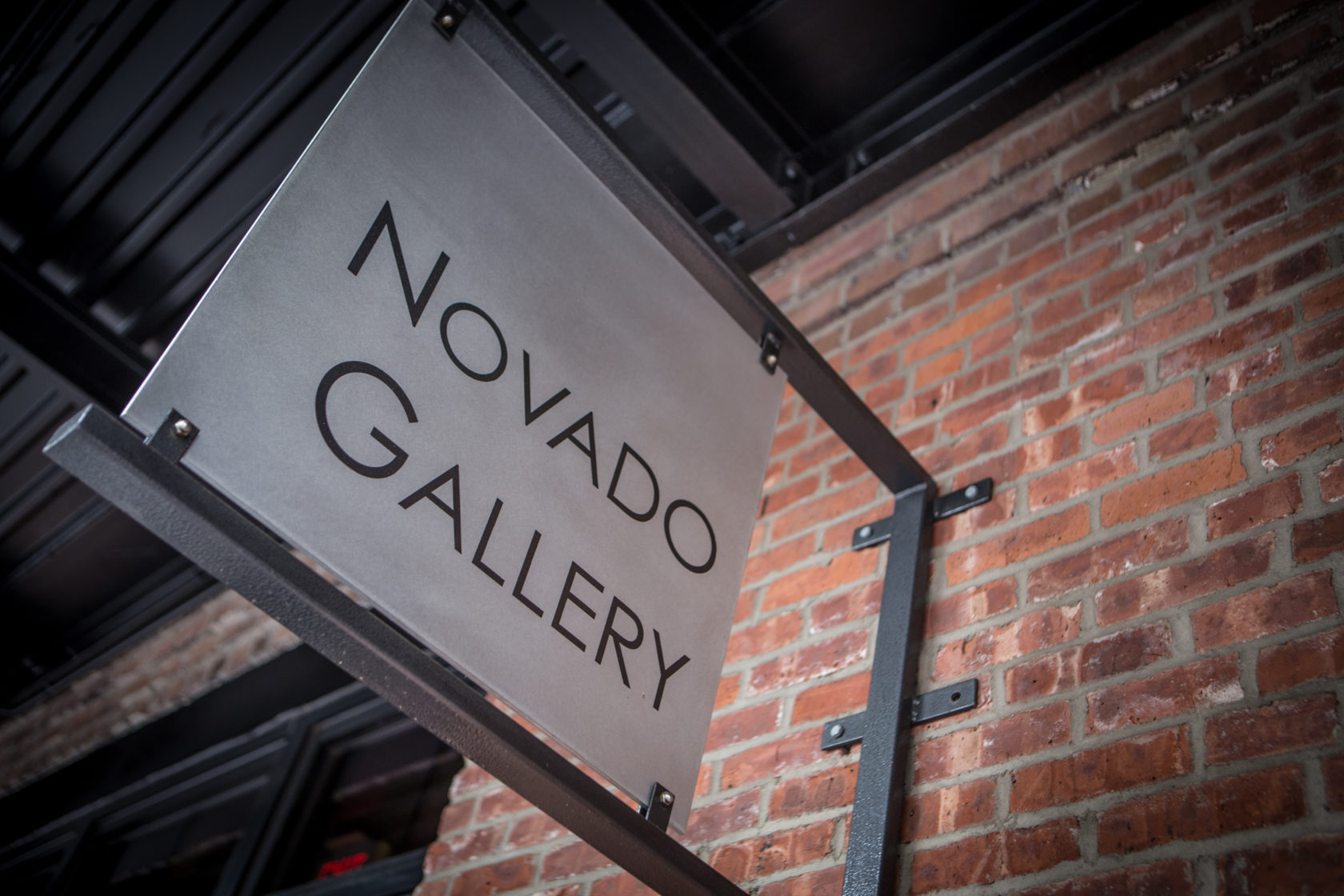 Now, in turn, the Novado Gallery space served as an inspiration itself, providing the vision for Con Vivo Music's gala program. The gallery set the backdrop for an experiential journey through space, transporting the audience from room to room through four unique experiences combining the sight of art and the sound of the music.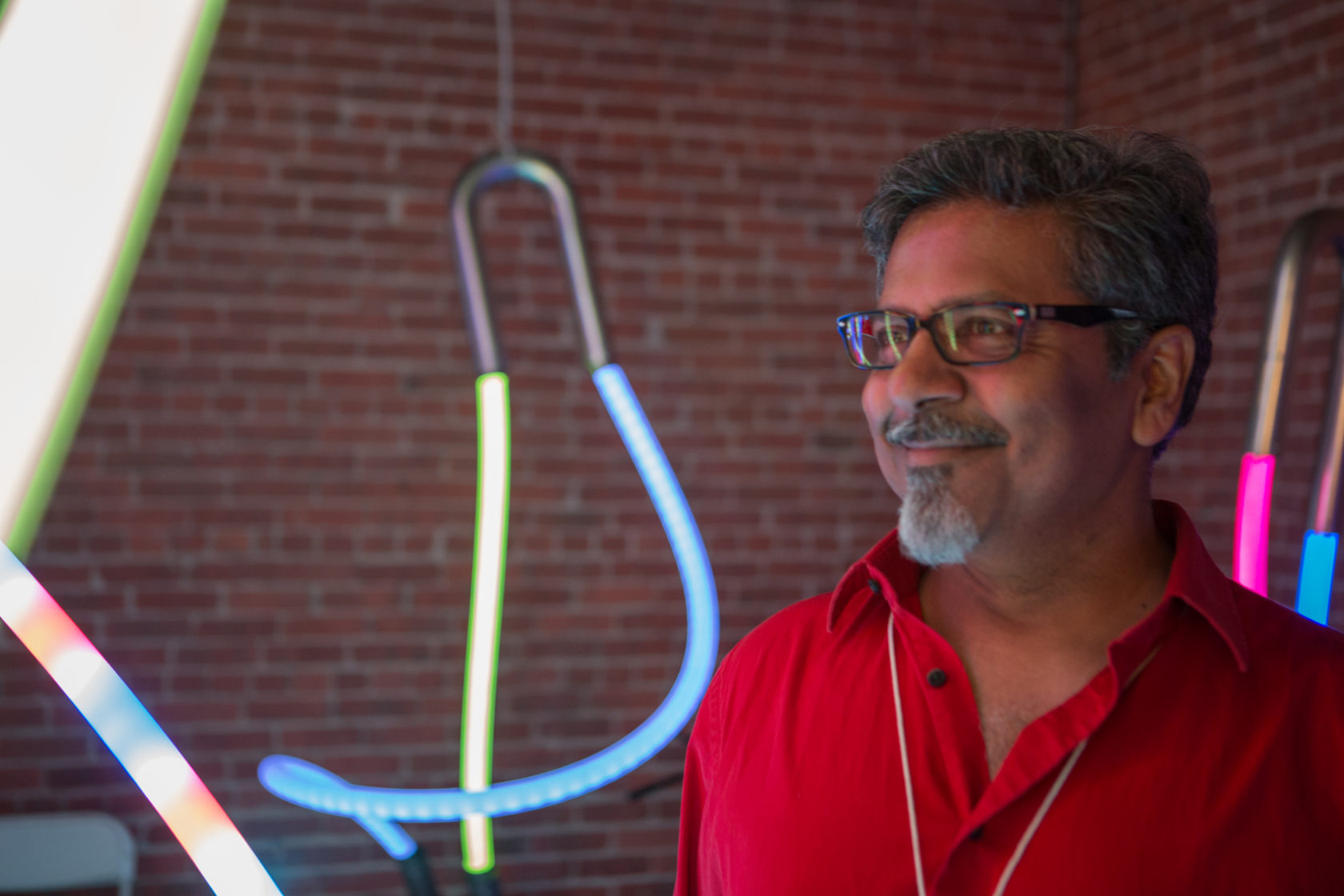 We first gathered into a small gallery that hosted the work of 3D experimental artist Sunil Garg. His installation "Cause of Visible Things" was itself inspired by music – the jazz of Miles Davis. Con Vivo musician Zach Herchen then used that visual representation to inspire his solo saxophone performance entitled "Luminosity." Making the experience truly immersive and participatory, audience members were asked to use their phones to play a Youtube livestream that amplified atmospheric sounds, while slightly different delays on each phone created a chance element to the piece and a unique listening experience.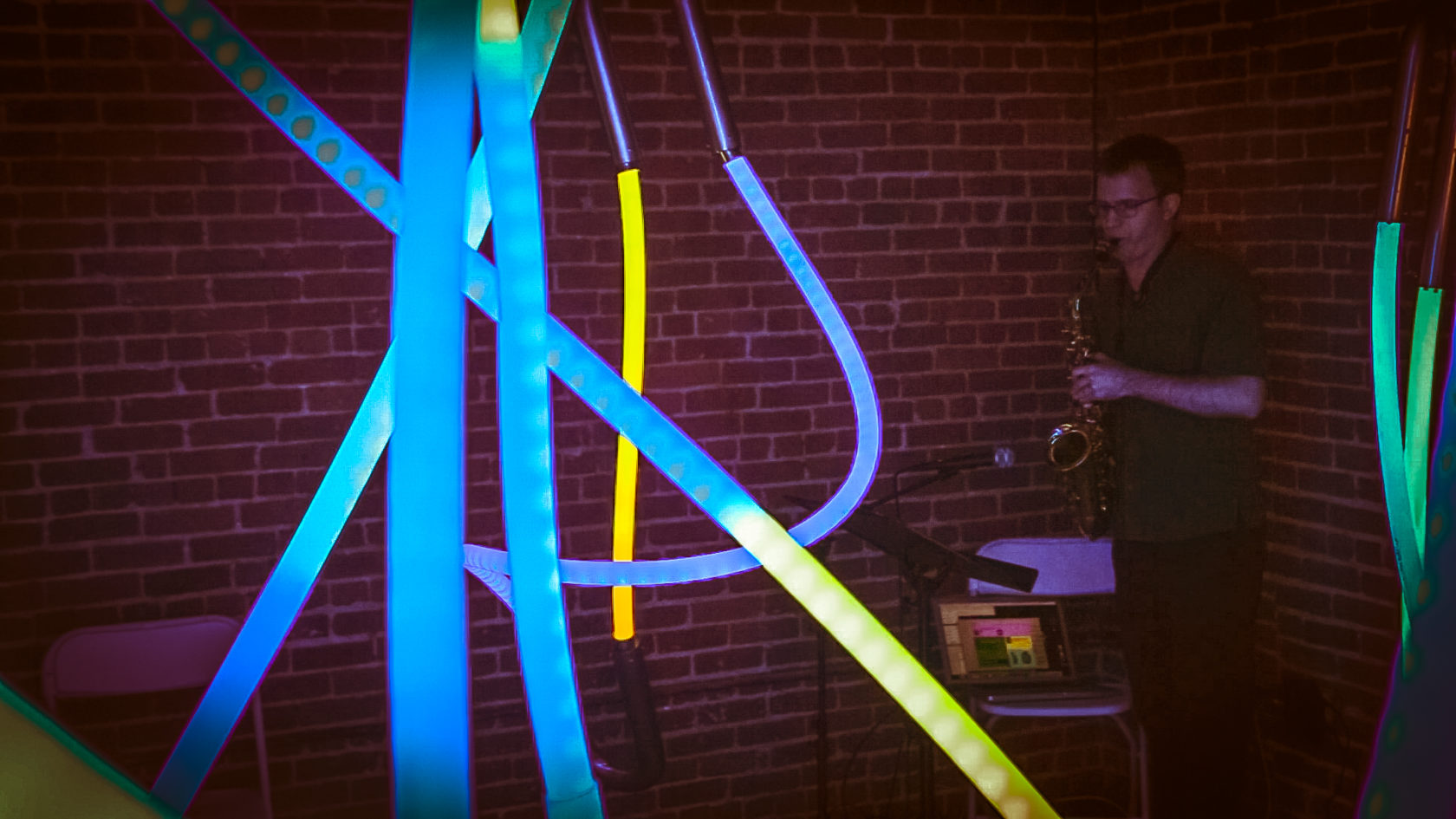 The evening progressed into the next room, surrounded by visual artist Candy Le Sueur's "Between Consciousness and Dreams." With soft clouds floating over fields of blues and greens, staring into the canvases created a blurred, surreal sense of consciousness while taking in the multi-textural sounds of a guitar solo by Daniel Lippel. One piece was by composer Dalia Raudonikyte With, who intended the musician to keep specific passages of literature in mind while performing. The piece was trilly and syncopated and Lippel's beautiful and expressive playing brought life to a passage from Stefan Zweig's The World of Yesterday: "But in the last resort, every shadow is also the child of light, and only those who have known the light and the dark, have seen war and peace, rise and fall, have truly lived their lives."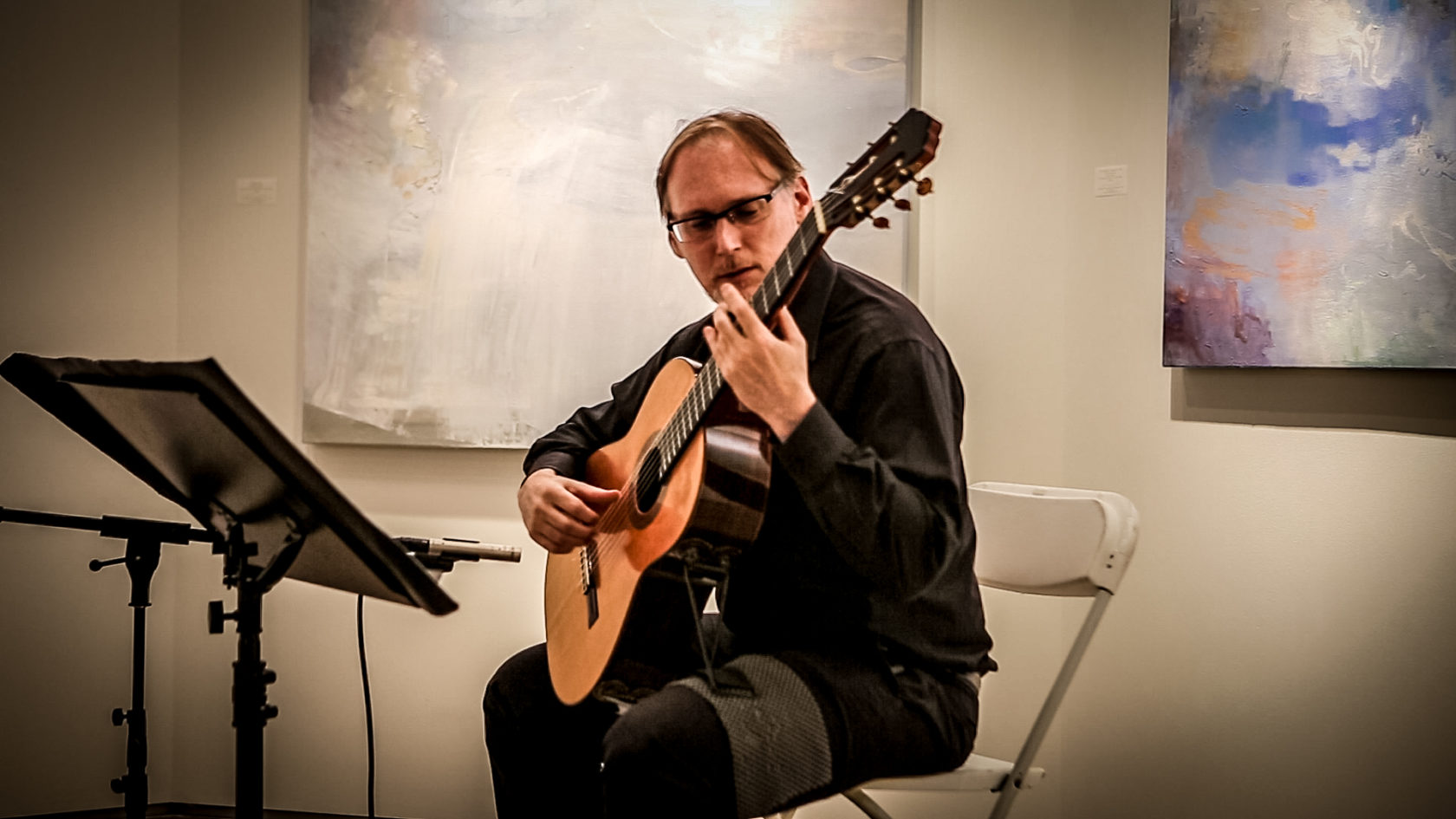 In an interesting culmination of the evening, Assistant Director Kevin Cummines unveiled Con Vivo's "Plan 2025." The Five-Year plan includes multiple goals all aimed towards expansion, reinvigoration of the Jersey City community, ensuring sustainability, and continuing outreach efforts. It also includes an exciting and ambitious undertaking – creating a music school for Jersey City. By doing so, Con Vivo Music will be able to inspire Jersey City's youth to become music-makers themselves, learning valuable tools such as discipline and dedication, while also finding the comfort of a craft in providing a creative outlet and means of self-expression.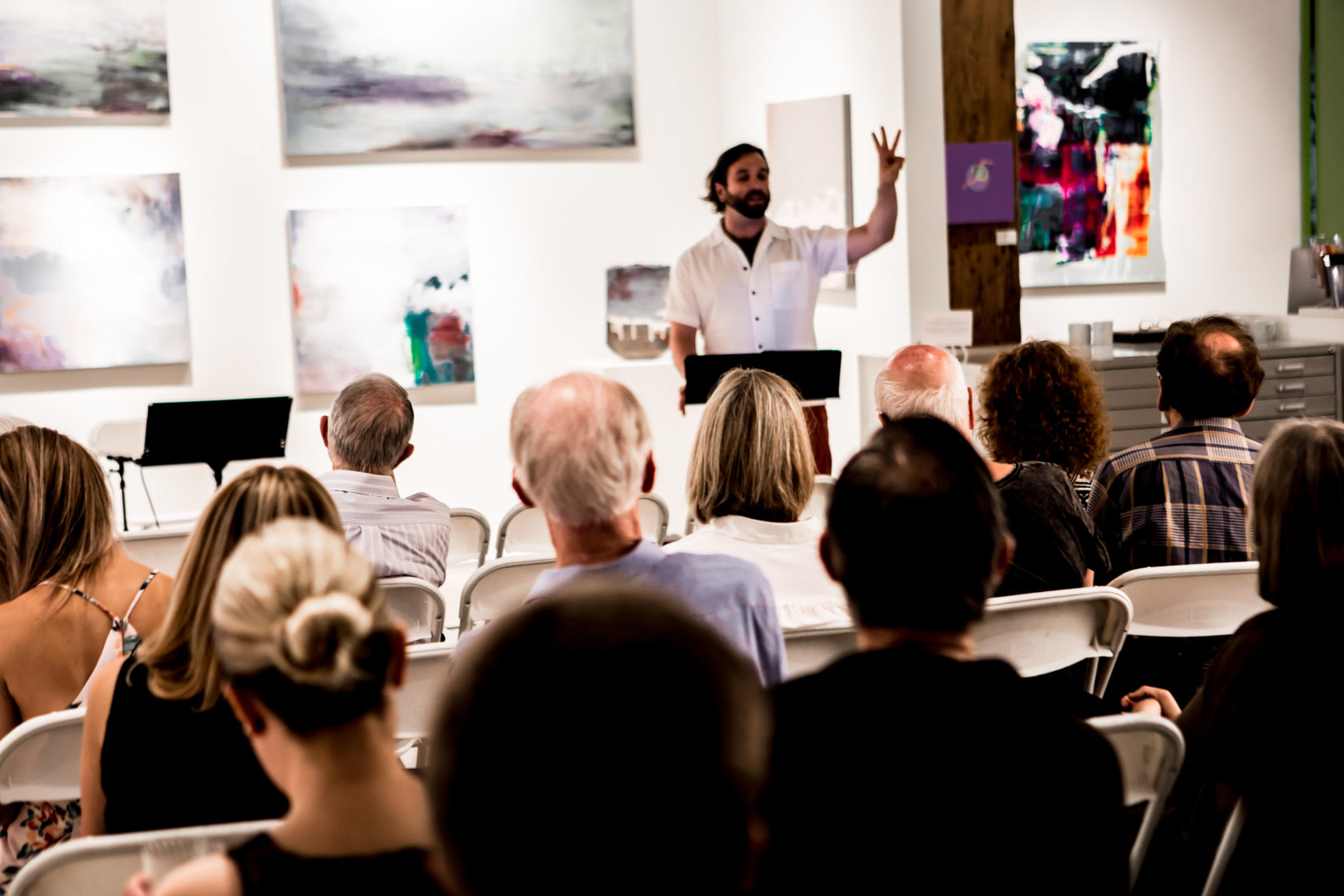 Proceeds from the gala will all go towards Con Vivo Music's ambitious new goals while continuing to bring completely free, world-class performances to the Jersey City community. If you missed the event, you can still support them in their goal by donating online.
Con Vivo Music's performances are all open to the Jersey City public. To see a list of their upcoming shows, visit their website. To learn more about Novado Gallery and upcoming exhibitions, click here.