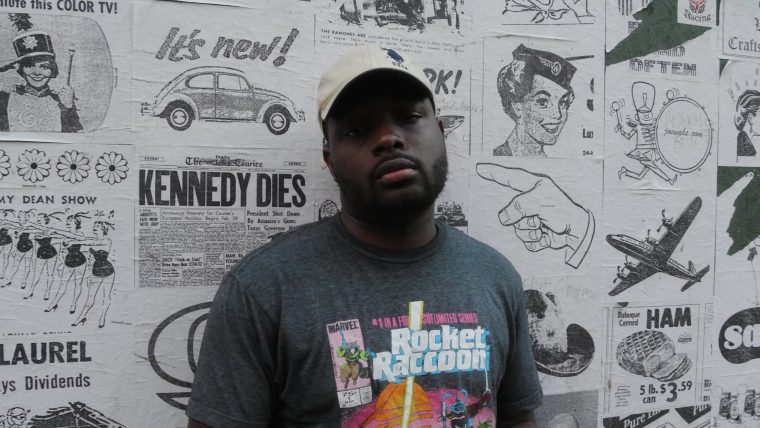 Clinton LG and I met about a year ago on a Brooklyn rooftop party kicking each other verses back and forth in a cypher. A few days later I asked Nizz Sentine, our mutual friend, where I can find his music and since then I've been checking up on his releases and moves. You can feel Clinton's newest track, "Pearls," beat in your chest. His laid back, let the first kick-drop-then-come-in-and-rhyme flow is perfectly executed for you to understand and let what he's saying sink in. I admire that skill of letting the beat breathe and ride out between hard hitting lyrics. Sit back and get acquainted with Clinton. Enjoy. #OWL
—-
Let's start off with the basics- where'd you get the name Clinton LG from? It's your real name, right?
Yeah, it's my first name with my middle and last initials. I thought about what my rap name should be for a while before I decided that my actual name is the best representation of my music.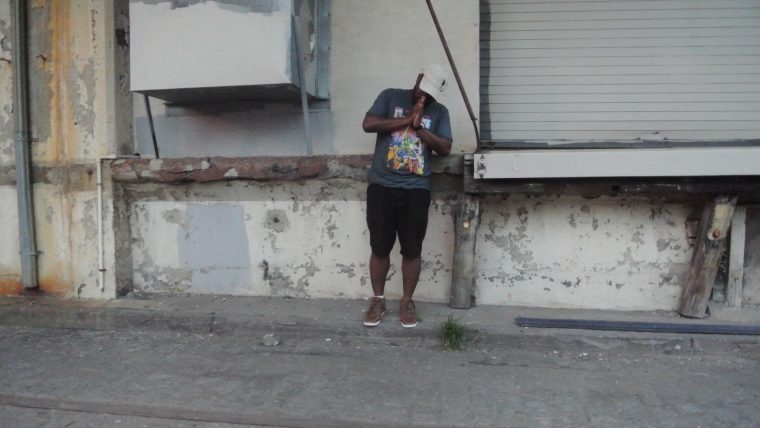 Do you remember any early rap names you were considering instead?
Well, when I was around eighteen or nineteen I put out a mixtape under the name YounGhetto. When I was really young I went by that name. Some people still call me Ghetto but I kinda hate it. Not proud of that tape these days either. When I decided to retire that name I took a break from making music and told myself when I come back I'll have a different name. I don't remember any others I was considering but I always knew I wanted something with my real name incorporated. At that time, there weren't a lot of rap artists that were going by their actual names. Now it's a little more common.
Not going to lie- YounGhetto is great, by the way. What kind of music were you listening to when you were younger that would probably surprise people?
I was listening do a whole lot of soul music. People that know me wouldn't be shocked but those who didn't were always surprised by what I listened to. I was, and still am, big on soul music. A lot of 70s music, Curtis Mayfield, Willie Hutch, The Manhattans, Dionne Warwick, Linda Jones, Melvin Harris, the list goes on and on.
Yeah, when I was younger my mom would play nothing but Motown and Disco. A lot of people think rappers only listen to and draw inspiration from rap music. All types of genres can influence what we say and how we perform. But when you do listen to hip hop these days – who do you go to?
I'm all over the place when it comes to hip hop. I'll give everything a shot a least once. I listen to different artists for different reasons but right now I'm big on ScHoolboy Q. TDE in general but mostly Q, Royce da 59, Young Thug, Rae Sremmurd, ASAP Ferg, Ross, Drake, Joe Budden, Fab, 50, Game, Nipsey, Tory Lanez. That's some of what you'll hear if you hit shuffle on my phone.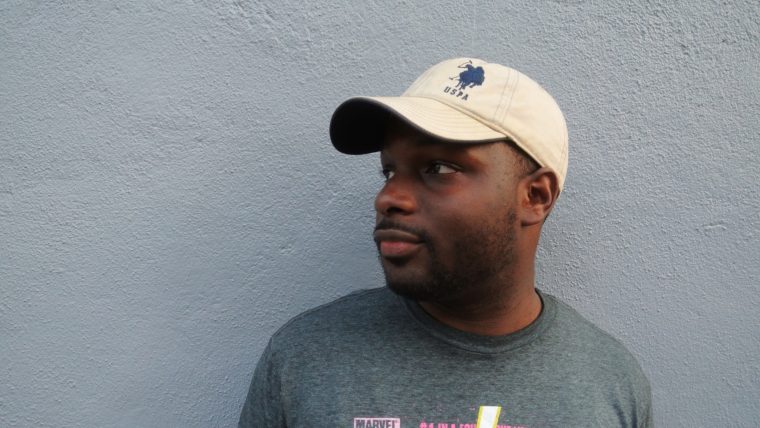 Royce is one of my favorite rappers. He just put out his new project which I'm up in the air about. I liked the drunk, reckless Royce from a few years ago, the Bar Exam mixtapes and all that. His wordplay is still bananas, though.
Yeah, I agree drunk Royce was a monster, but sober Royce is still really dope to me too.
Speaking of drunk and reckless – any favorite local bars or hangouts you frequent?
I am low-key a hermit. I like to chill at the crib or someone's crib that I trust. I do go out from time to time, though. If I want to get drunk, I'll go to Órale. That's my favorite place to get embarrassingly drunk at.
Haa, yeah I know all about Órales' margaritas. Surprised I haven't run into you there already.
We going to have to meet up there one day and get stupid.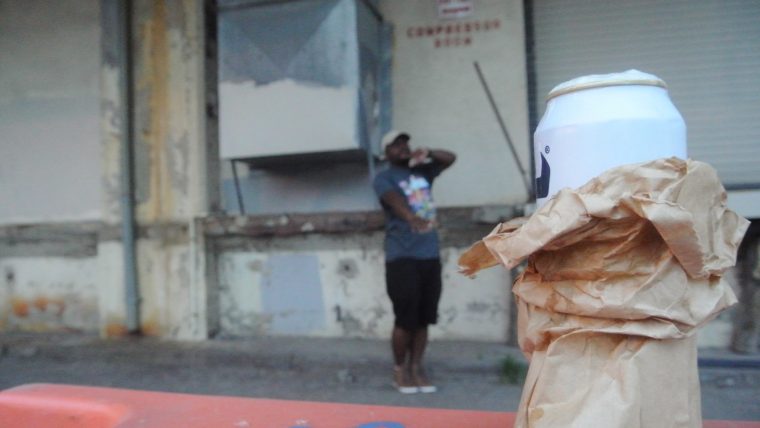 Tell me about your writing process. Do you look for the beat first or do you write then look for a beat to match it?
My writing process has changed drastically. It's a little weird actually, but if I find a beat I like, I'll sit on it for a while. A while could be a few minutes or a few weeks. When I'm ready, I'll come up with a flow or melody and record that in complete gibberish my phone on an app. If I'm happy with the flow and melodies, I'll then think of a topic and write to it. Then I'll record that on my phone and listen to it to critique my performance and tweak the record so when I'm ready to record for real I'll already know what I'm going to do and how I want to approach the record performance wise. It's a lot less complicated than I just made it seem, though.
How do you go about booking your shows?
I don't actually. Usually, I'm asked by people who enjoy my music to do their events. That's an area I need to be more active in.
I get that. Are you working on anything new right now?
I'm in the final stages of my latest project. Been working on it since 2014. Everything is written and recorded just waiting for the mixing to be done. I think the mixing is in its final stages, as well. Plus I'm always thinking about what I can do next musically, so I'm already writing and gathering beats for whatever is after that, too.
That's fire. Do you have a name for it yet?
This is an exclusive actually, haha. Yeah, it'll be called "False Idols" and I'm excited about it.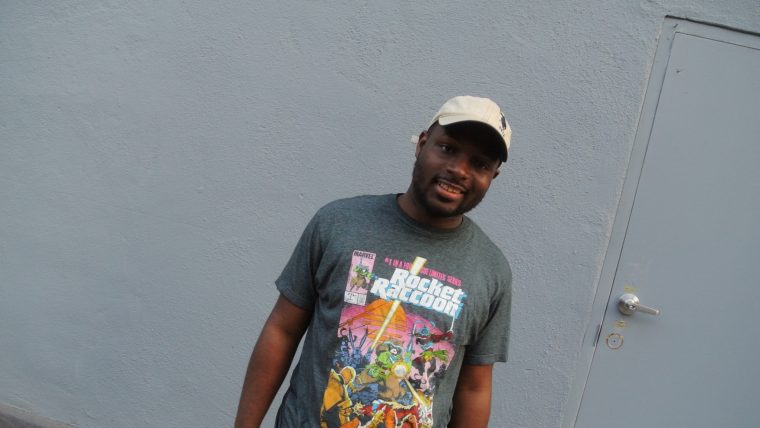 Ayy that's what's up! I like the name. Can you elaborate what that title signifies and means to you?
Without getting too deep into it, because I do want the music to speak for itself, it's somewhat a topical and spiritual successor to my last project "Population Control." But the title has several meanings. The main theme throughout the project deals with the lack of leadership we have today.
Very cool. Did you grow up in Jersey City?
Yeah. A good 95% of my life thus far has been JC. I lived in almost every area except downtown.
What's your favorite spot to grab food?
I love Park & Sixth they got the best parmesan fries, and O'LaLa Empanadas is amazing. I make excuses to get food from there.
I haven't been to O' LaLas yet, but I heard its good stuff.
Do yourself that favor. It's worth it.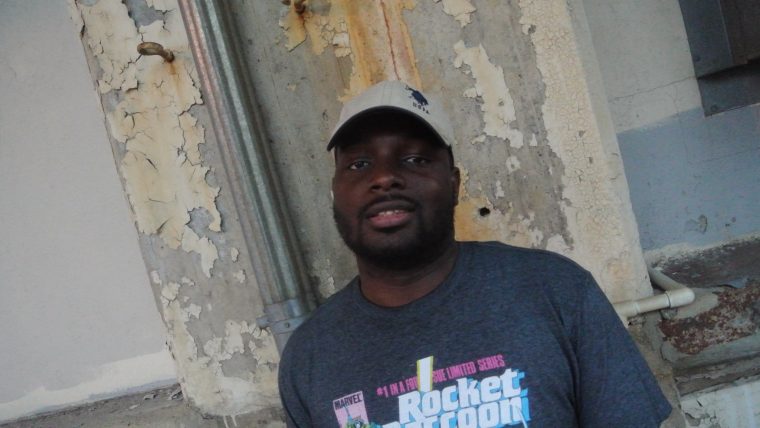 For sure. Thanks for letting me pick your brain. Any last words?
Thank you for taking the time out. Shout out to Hi-Fi Society. To everybody out there working on their dreams, be diligent, work hard, and always be open to criticism. Drink water and go listen to Pearls.
Twitter: @ClintonLG
Instagram: @ClintonLG
www.Soundcloud.com/ClintonLG