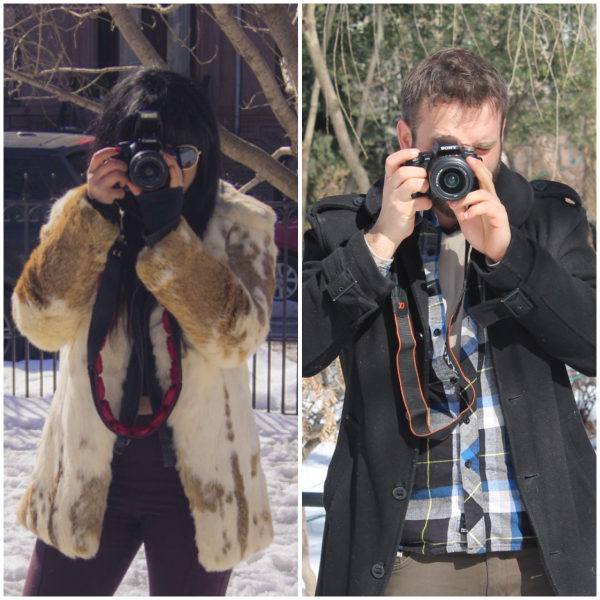 May 8th will mark ChicpeaJC's one year anniversary. It's crazy how time has flown by and how much this blog has grown in the past 10 months. I obviously couldn't of done all this myself, I am proud to say I have a team of people who are a part of this journey and Chris is one of them.
Before launching the blog, I put up on add on Craigslist looking for local photographers to collaborate with on a shoot. I knew that having quality photographs was an important part of having a successful blog. Chris Capaci reached out to me and we set a date to shoot in Van Vorst park. We instantly clicked when we met and took some amazing pictures that day, one of them even became my signature image.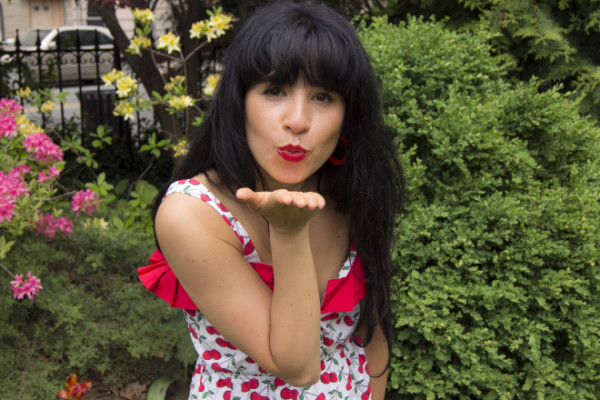 Chris is my friend and colleague now and since then, we've shot countless times and he has also been directing/filming and editing the ChicpeaTV episodes. It's so amazing to see how we've both grown in our own business's as well as together as a team. I truly love Chris, he is not only an amazing photographer, but a great friend and I care for him dearly. Since we are approaching ChicpeaJC's 1 year birthday, it was time for me to turn the table on Chris. We met back at Van Vorst Park where it all began to take some pics and talk about our journey.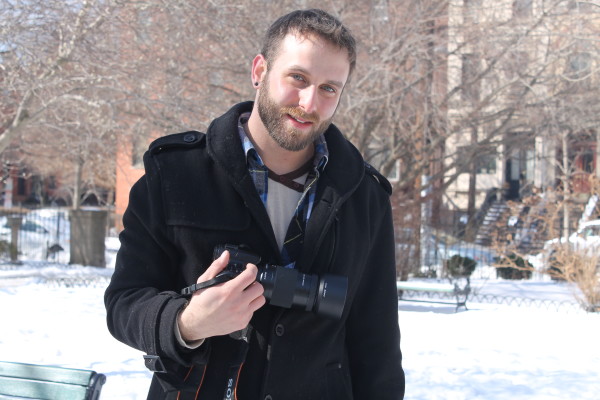 What's your name? Chris Capaci
What do you do? Photographer, filmmaker, editor, business owner….
When did you start taking pictures? Stills are more recent for me, it's been about 4/5 years now… I was the kid in school that would come with my camera… my camcorder and try to do videos and stuff so I've been doing that forever. I made music videos for bands in high school… Stills are newer.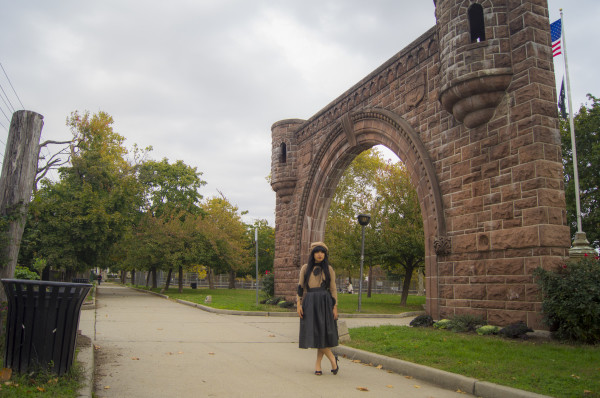 What kind of photography do you specialize in? Lately it's been live music. Live concert events….
Is that your favorite thing to shoot? Yeah its a great time, when I am done I am like "Was I just working?" Its cool, you're at a concert and I love live music.
How would you define your style of photography? I don't like to be very polished. I like to capture the real thing… I think that comes from film. I am huge fan of Robert Richardson, he is a cinematographer and he's done Goodfellas and Casino… he's been doing a lot of Tarentino stuff. His style is very raw, real and griddy…. That is sort of where my inspiration comes from.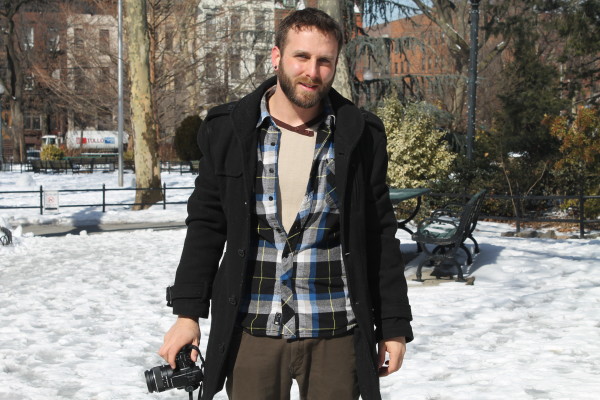 Do you remember when we first met? I don't think I responded to a Craigslist add since then… I didn't really have to haha. I was trying to start a business and get my company going, get more jobs so I was looking at Craigslist and I saw that there was a "local blogger"…. I think thats how you were describing yourself… Trying to connect with a local photographer. Which I thought was perfect. We met, and it was cool.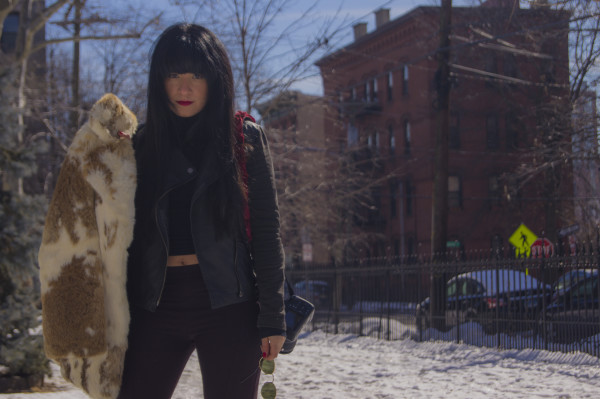 We met at the park. You were explaining your vision to me, and I am glad to be still a part of it, which is awesome. It was a good experience. I saw you naked…
Wait. Let's rewind. You did not see me naked. I just happened to change outfits in the park…. You did. haha. Well you gotta get it done.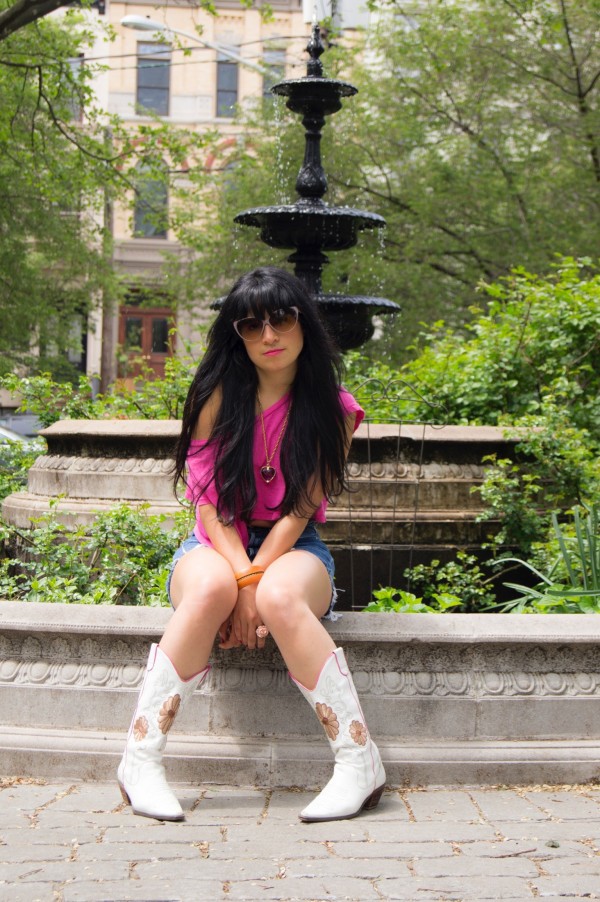 Tell me about THE picture. It's become iconic somewhat…. It's cool to see that. Seeing it online… That one is everywhere. Its the Chicpea trademark pic. Especially, we met that day and we were swapping ideas that day and it was like lightning in a bottle which was a cool thing.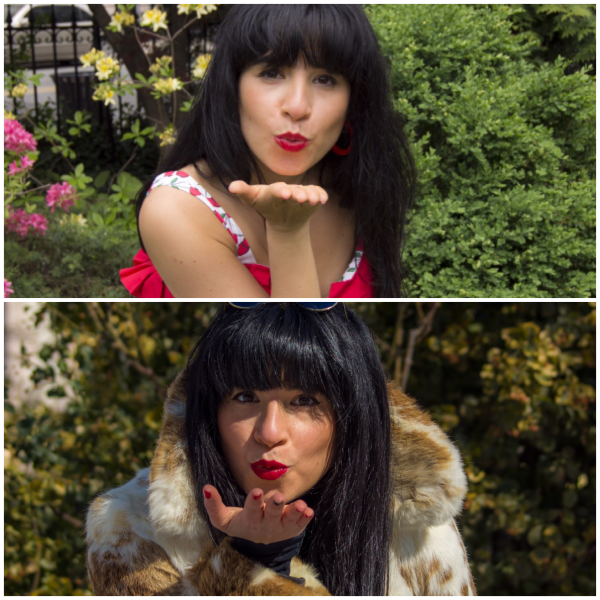 Great shots from that shoot. They are. They are still on my website.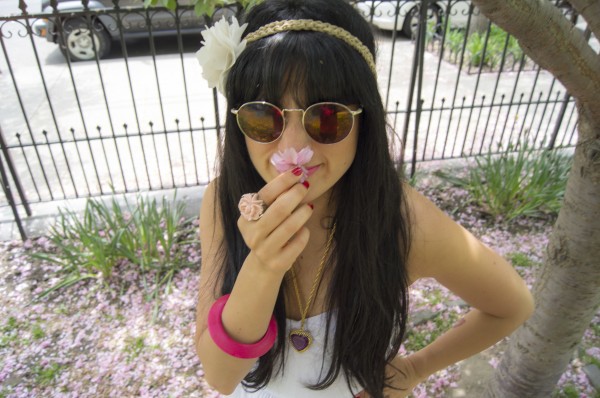 The other one I loved that we did, was the one at the junkspot. That was a fun day.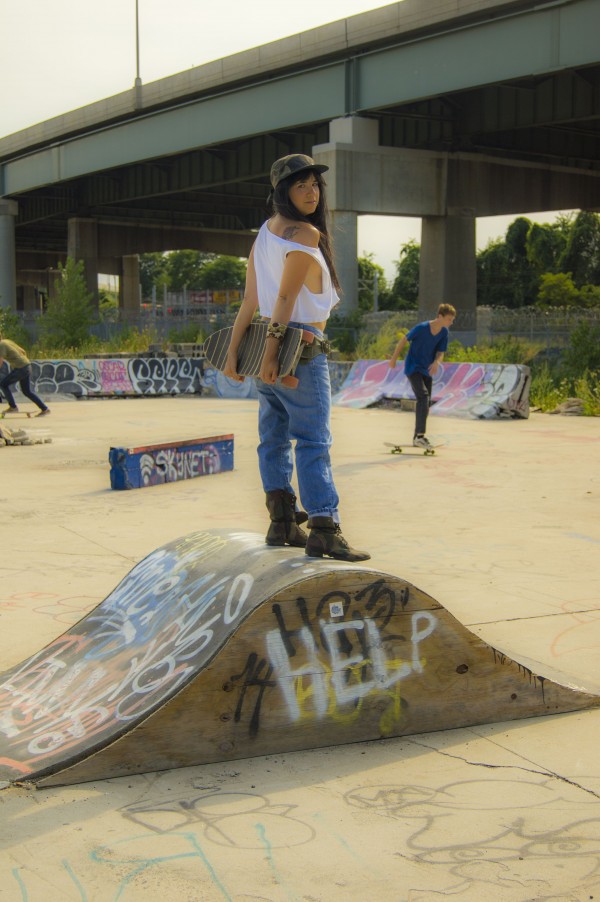 What about ChicpeaTV? It's been really fun, its an adventure and its starting to take shape. We started as taking pictures and now we are doing video.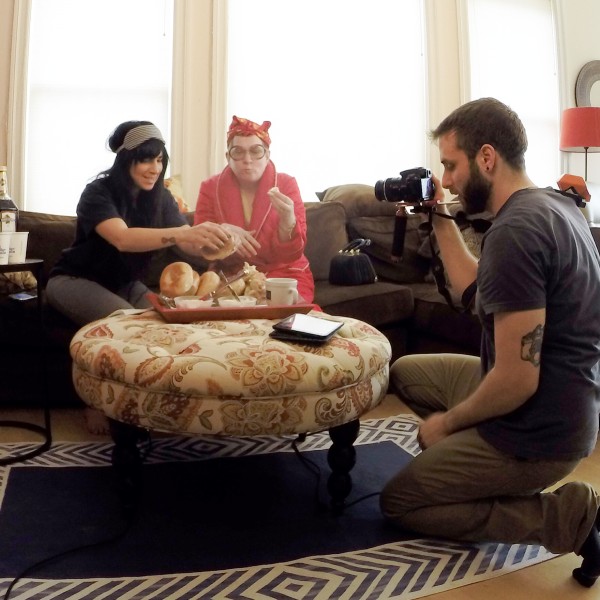 We've been working together for 9 months and you've come such a long way! Yeah I mean we both have! I definitely feel you've provided me an environment to work on a regular basis and its a comfortable environment and it helps.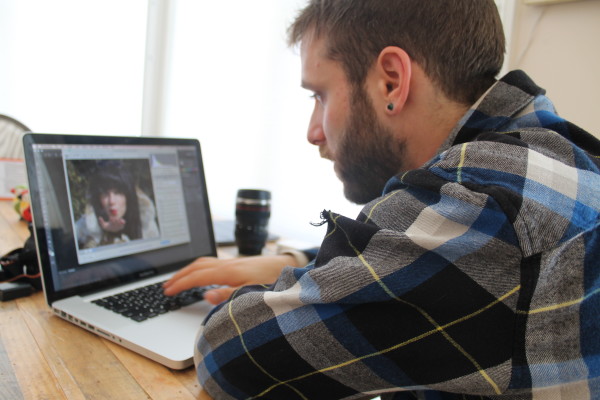 Yeah you are part of the chicpea team! I have the few people that I work with consistently like you, Kyra, and Greg Pallante. Yeah definitely, I am happy to be a part of it. It's fun!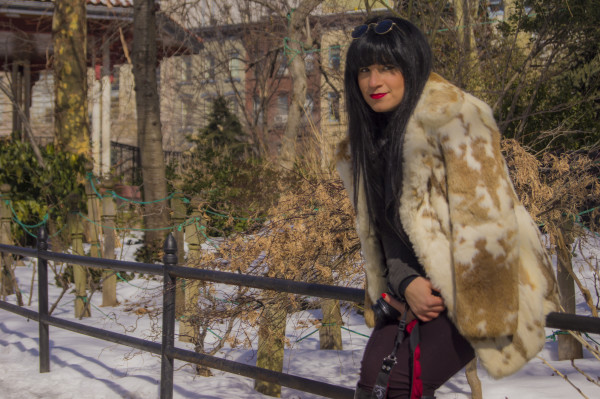 What are your future plans? Capacity Images is about a year and a half old. Its my baby, I think its going to be bigger than me one day. I have what I do and what I want to keep doing which is have a camera in my hands all day… but I think the company can be doing other things. I want to keep growing it. See where it takes me. It's been crazy fun, I just shot at Terminal 5 last week and that was a big deal. It was such a cool thing.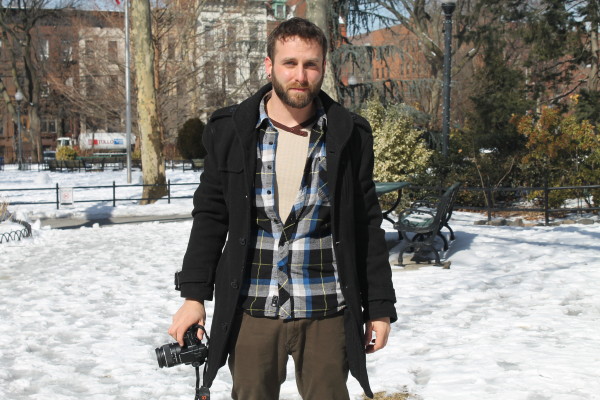 Nice. How long in JC? 4.5 years now.
How do you feel its changed? Its been awesome, the block I lived on was not the best block. Theres great places to eat, the art and culture has been growing, people want to work together and collaborate which is great.
Favorite hangout spot? I drift a lot. No place in particular…. I love the Left Bank, great burgers… I go to Lucky's, PJ Ryans, Porta is cool, it's a nice addition. I miss the Lamp Post truthfully… it sucks that its gone.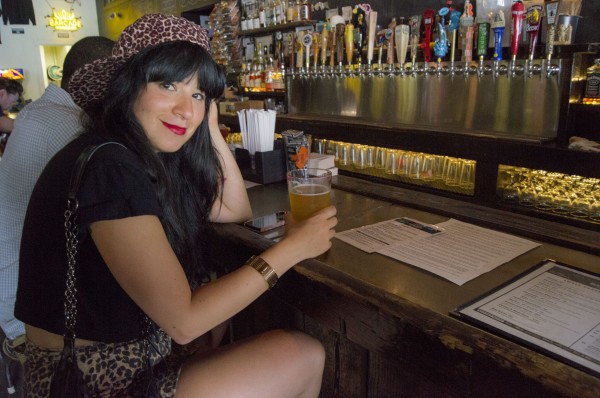 Can you tell me more about some other projects? I have a lot of stuff coming up. I recently got signed on as a cinematographer for two different projects in the spring. I am going to be doing a short film starting in April and I am shooting a pilot for a web series next month. That will be fun. I recently threw a big birthday party and I was asked to throw more parties at the Brightside Tavern. I will be curating art shows, bands, monthly concerts.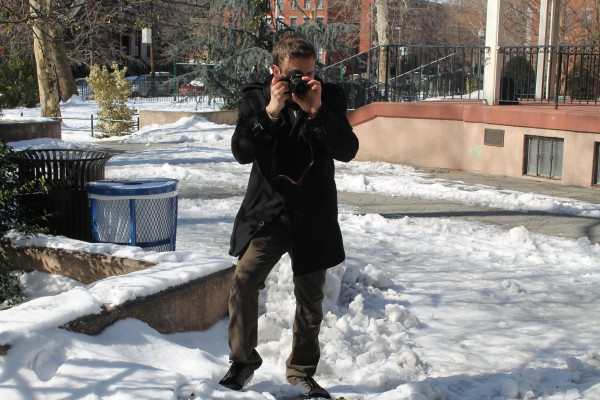 On March 8th I am putting on a Film Festival, there's alot of filmmakers involved, all short films and it will be at the Brightside tavern. It's going to be alot of fun!
Cool. Well I will see you Tomorrow most probably….