If you don't know, National Read Across America Day is celebrated on Dr. Seuss' birthday as a way to encourage children across the country to be enthusiastic about reading. It's a day to celebrate reading and, more importantly, to get children excited about reading every day of the year.
I've always loved reading, thanks to my family. I'm the person who will immediately buy an interesting book even though I have 5 unread books sitting at home and a half-read book in my bag. I'm also still bitter about B. Dalton Bookstore in Newport Mall and Barnes & Noble in Hoboken closing in 2010.
As the decades passed and e-books/audiobooks became popular, bookstores slowly disappeared from the area. But in the spirit of National Read Across America Day, I compiled a list of bookstores in the area that anyone can visit! While there are only a few spots to browse through for good books, check out these local places to go book shopping for yourself, your sibling, your child, or a friend!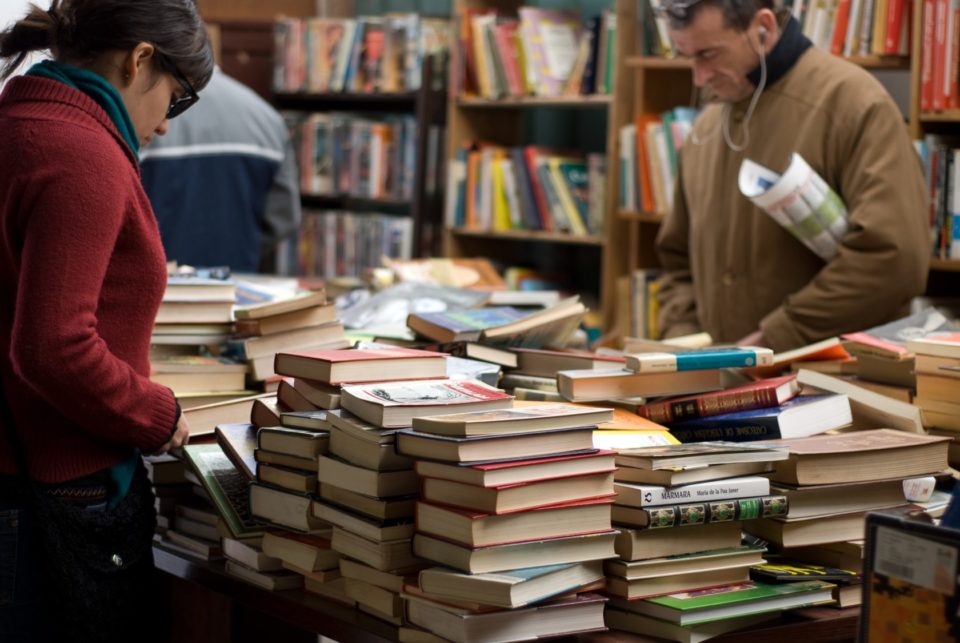 Jersey City Public Libraries
Libraries are often considering a dying industry, but libraries are honestly perfect for anyone looking to read up on books old and new, and it's free. The public libraries in Jersey City offer free events and programs throughout the year, and you can visit your local library to check out some books or to use a computer for Internet access.
WORD Bookstore
123 Newark Ave, Jersey City

The main bookstore in the area is WORD, based both in Brooklyn and Jersey City. They have a series of books for children, adults, and everyone in between. They also sell pins, cards, stationery, and more! You can enjoy your favorite book at the WORD Cafe, and if you find that the book you want isn't available, they can order it for you.
Grace Van Vorst Book Sale
Sundays @ 12:30 PM – 4:30 PM
39 Erie Street, Jersey City

The Grace Van Vorst Book Sale has over three thousand hardcover and paperback books available in a series of genres and variety of languages! All hardcover books, DVDs, and CDs are $1, all paperbacks are $0.50. and children's books are free!
Symposia Bookstore
510 Washington St, Hoboken
Symposia operates as a thrift shop primarily for books in Hoboken. The bookstore itself also functions as a community space for events and meetings. They're supported locally through book donations, and they aim to make reading appeal to everyone.
Little City Books
100 Bloomfield St, Hoboken
Little City Books is a cute little bookstore with book clubs, writers' groups, and a recently added Children's Annex. It's also dog friendly, so you can browse for some new books with your little furry friend.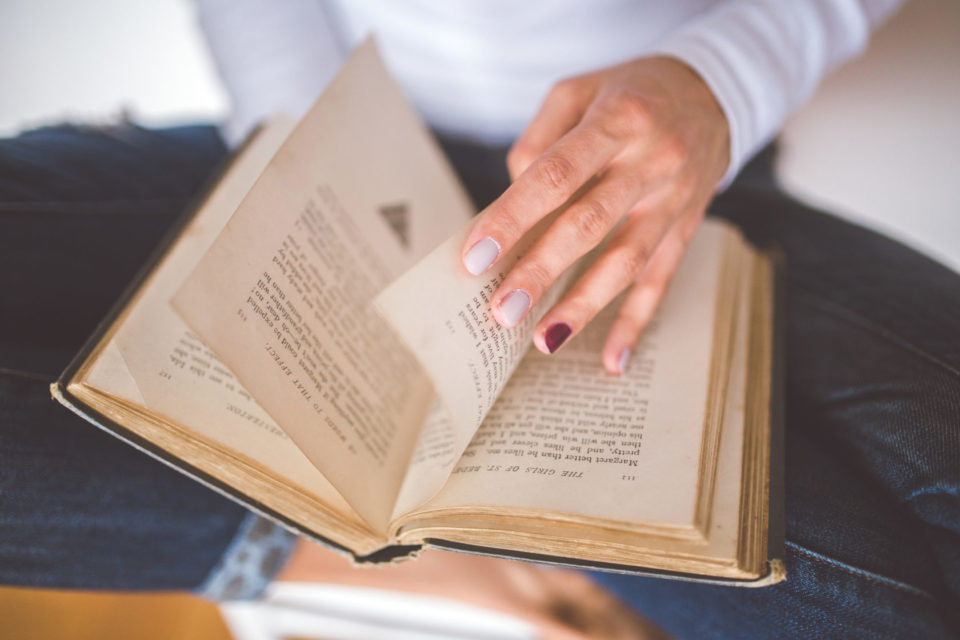 Willing to travel across the Hudson?
The Mysterious Bookshop
58 Warren St, NYC

The Mysterious Bookshop specializes in Mystery Fiction and all its subgenres. They also have exclusive bibliomysteries and seven crime clubs (subscription clubs where each reader has access to signed first editions from the best authors in the genres)!
Strand Bookstore
828 Broadway, NYC
Strand Bookstore is home to over 2 million used, new, and rare books for sale as well as gifts and goodies for your literary interests. Events are often held at the Strand with incredible authors and cultural icons, including Mike Epps, Jennifer Lewis, and Hillary Clinton. There are also children's events available with crafts and storytime!
bookbook
266 Bleecker St, NYC
bookbook is an independent bookshop in Greenwich Village in a cozy space featuring a wide range of books, from cookbooks to backlist fiction. They also have an assortment of staff picks, both fiction and non-fiction, available on their site!
Barnes & Noble
97 Warren St, NYC
Last but not least, the beloved Barnes & Noble (RIP to the one in Hoboken that was shut down in 2010…it was a dark time). The closest one to Jersey City is just a few blocks away from One World Trade Center in NYC. You can grab literary-related gifts like mugs and notebooks, you can pick up a new book to read from graphic novels to biographies, and even grab a coffee at Starbucks (available at most B&N locations). There's also a huge section for children interested in reading or coloring!