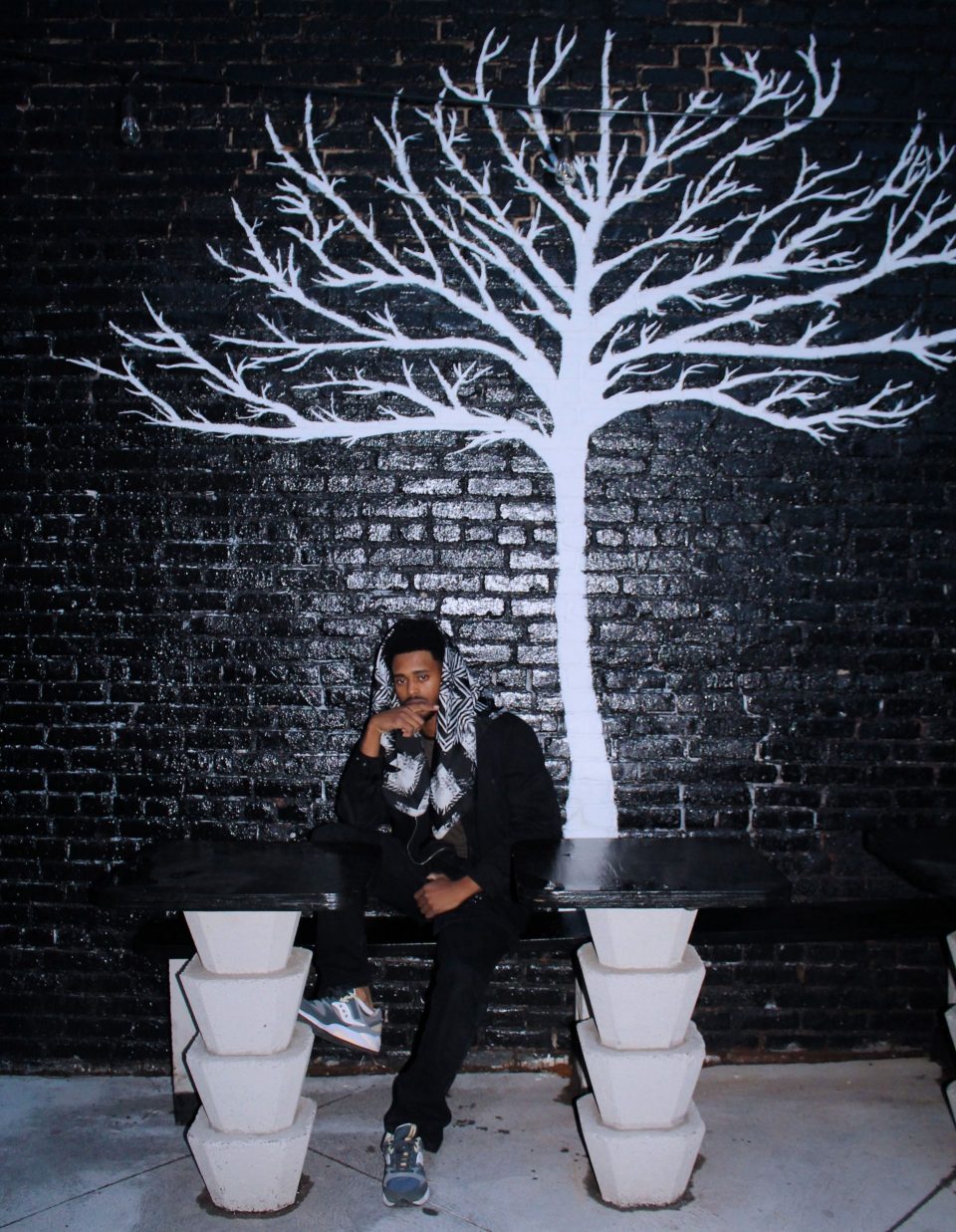 You think you know, but really you have no idea how much talent exists in Jersey City. It's pretty amazing and exciting that I highly doubt I will EVER run out of people to write about who do cool shit and live in this fine city. We are special AF.
Brand Ledger emailed me a few months ago with his music. I will be honest; I get a lot of music submissions, and it's almost impossible for me to interview everyone that gets into my inbox. But I do really try to listen to everything and we include the good stuff on our monthly Soundcloud list "Nothing but the Locals." Anyway, when I pressed play, I was extremely impressed with Brand's lyricism. He was telling me a story through his music, and I loved his energy.
I invited Brand to ChicpeaJC HQ to get to know him.
What's your name?
Brand Ledger.
What do you do?
I express myself through lyrics.
Your name isn't really Brand Ledger, is it?
"Brand" is short for Brandon, and Ledger is because I write.
How would you define your art?
I would say it comes straight from the soul. With me, it's just not about listening to my music. It's listening to the music and seeing it live. You could listen to a song and say, "OK I like this," but seeing it performed live is totally different. You could feel the energy, and you would never know until you actually see both. I like to say "expression art." My music is realism. I don't try to make music that I never experienced.
What do you write about?
I can honestly say my writing comes from detrimental experiences that trigger making me want to get it out. It comes from big milestones in my life, and songs or even projects come from this. With how I'm trying to make my new music now, I went to film school, so I'm trying to word it in a way where you can follow it as a story. I kind of consider myself a storyteller.
So you told me you got into music two years ago.
I started taking it seriously. I've been writing music since I was eight. As far as trying to really make something out of it, it was only recently.
What compelled you to make something out of it?
People's reaction. When I would rap or say something to people, their expressions showed me that I should do it.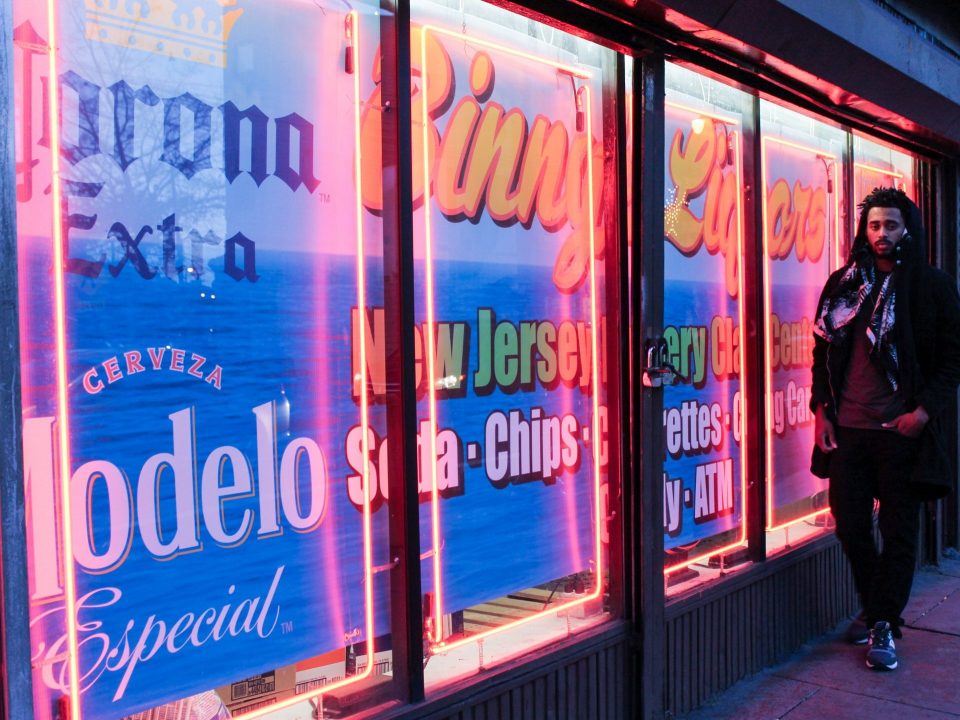 I'll be honest; I get a bunch of emails from artists. I've tried to show love to everyone, but your music really stood out to me, like someone similar to Mos Def, really talking through the music. 
So you could sense it was genuine?
Definitely, a genuine expression where you were actually talking about something. I find that what lacks in hip hop today is heart and old school lyricism.
So are you from Jersey City?
Yeah, born and raised. Twenty-four years.
What's your favorite Jersey City hangout spot?
I like Porta. Porta on a Friday night, we've made our moves. Honestly, a lot of Jersey City's best low key is low key, places people don't really know about. I want to make that popular. There's no one really doing that.
How do you feel Jersey City has changed in the last few years?
From my eyes, I feel like when I grew up in Jersey City, it was divided with everything. Looking at it now, at 24 years old, I feel like a lot of people grew up and it's more business. People are looking more toward money situations. Even though the city has always been heavily diverse, I feel like it's tripled since I was growing up. Jersey City became a melting pot. I had a Greek best friend as a kid, African, Indian. If you grew up here, you're able to hang out with anybody. There's no isolation.
Do you do any gigs?
Yes. We do shows consistently. We just started getting in Jersey City, but we're mostly in New York, Elizabeth, Newark, Rahway, Sayreville. We'll go to college parties, too.
Are there any hip hop artists you identify with the most?
Other than Biggie and Jay-Z, because I can feel them when they rap, nobody. There are no new artists that I can identify with like that. It's not even about being old school, it's just realism. J. Cole and Kendrick are more like poets. I want people to see me and know I'm a rapper. I know it's in me to get to that level. I'm going to be huge. The thing that stops an artist's progression is regular life. There are certain things I can't do because I have to work. When it gets to the point where we will generate income with less work hours and more creative hours, I know I can get it all set up. I feel like 2017 might be a big change.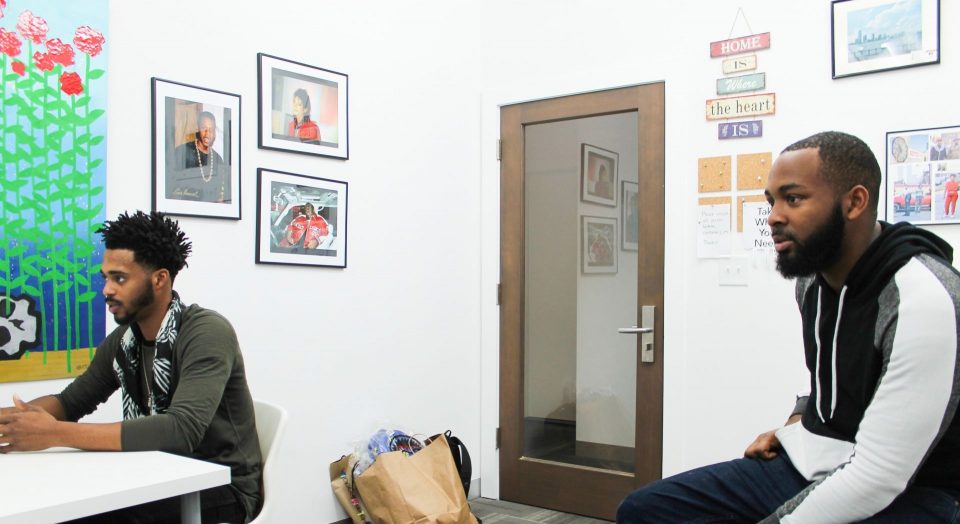 Do you have any new music coming out?
I have my first actual album coming out soon. I'm so separated from the Jersey City culture. We have word of mouth, but not so much on the Internet.
Do you work with anyone?
Keon J: It's just us that do music.
Brand: Just like you said, "I've never heard of you in Jersey City." I want to change that. You know what Drake does with Toronto, where he brings in money and a crowd? I want to do that to Jersey City. I love what's happening in Jersey City right now – music, art, everything. It's not even at its fullest potential. I see it slowly rising, and I think the thing that's missing is a superstar or just a really dope artist.
There are a lot of talented people in Jersey City. 
They just have to get to that level. Talent is good, but you need a business mindset.
So if you make it big, you'll show love to Jersey City?
That's the main goal, honestly. I want people to look up to me the way they look up to Jay Z.
Any last words?
Brand Ledger will be a huge figure from New Jersey and Jersey City.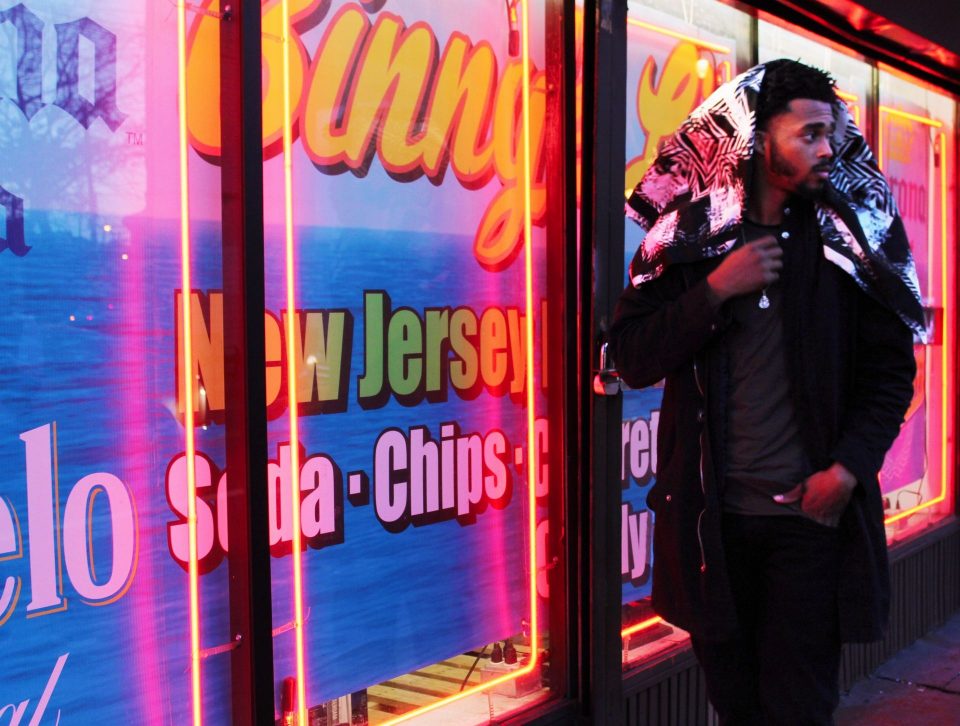 Follow Brand Ledger on Instagram, Twitter, and Soundcloud.