About a year ago, on a random Jersey City stroll (pre-ChicpeaJC) we walked into Smith and Chang to look around for "tchotkes". I spotted a photograph; a picture of two latin men dressed in 70's gear and in the background the twin towers. This picture drew me in, it told a story, I couldn't stop staring at it and wondering what the story was about this image and the person behind the camera.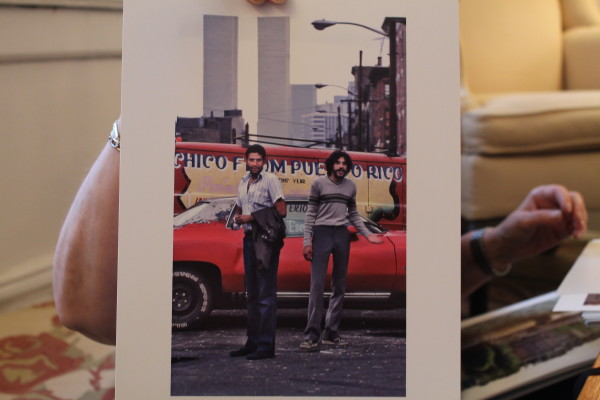 Fast forward to a few months ago, when I interviewed Alex and Sawyer the partners in life and owners of Smith & Chang I saw the picture again. I asked Alex who took it and he told me local photographer Ann Harwood.  Naturally I had to hear her story! Alex put me in touch with Ann and I went to visit her at her apartment in Downtown Jersey City. We had tea, chatted about Jersey City in the 70's and looked at her old photographs.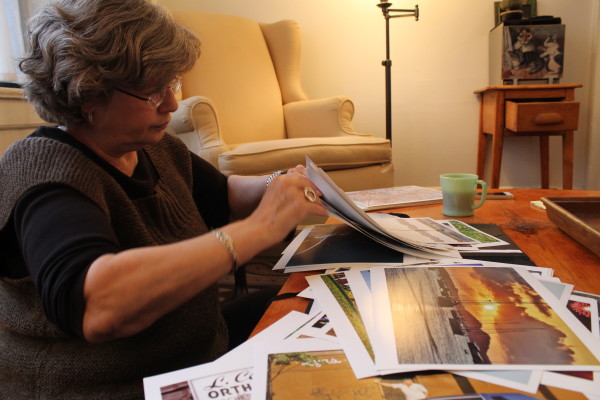 After the interview Ann emailed me expressing how she wanted to take my picture, and of course my narcissism kicked in, so of course I obliged. I wanted to play the part though, I wanted to look like one of those subjects she would photograph in the 70's; I put on my thrifted mom jeans, a cute headband from Two Sparrows Headbands, and a pair of retro Reebok high tops. While we were taking the pictures, something amazing happened; Ann's neighbor Rober, parked in front of the building in an old school Cadillac, and Robert with his mustache and hat looked straight out of the 70's. Resulting in a picture that looks like it was taken years ago. #epic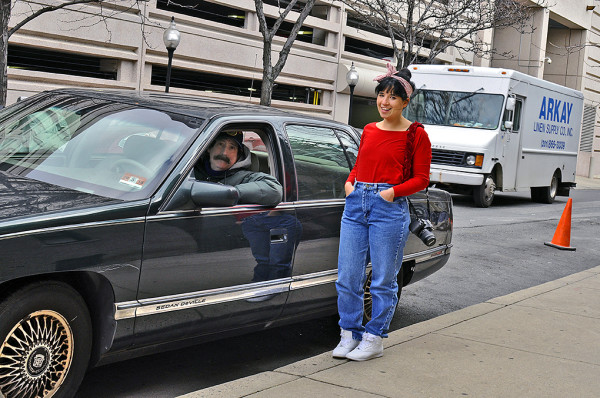 How long have you been in Jersey City? Since the 70's. I've lived in 5 different places.
How was Jersey City in the 70's? Totally different. It was a very jazzy fun place! People were cool if you stopped them on the street to take their picture… it was a lot of color, a lot of rhythm, a lot of fun. I was younger then so there was a lot of cat calling and that kind of thing. It was very lively and vivacious..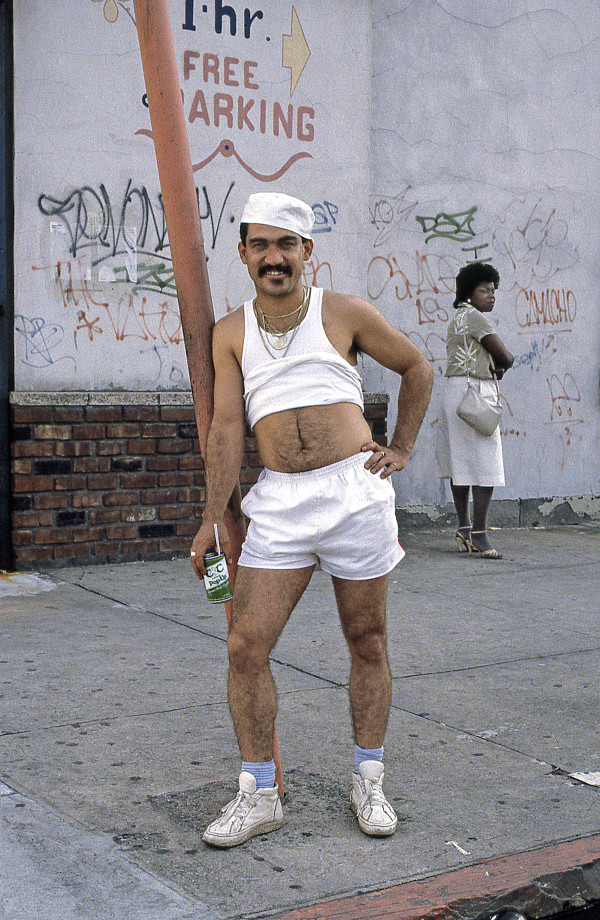 Why did you move here? I was born in New York City, I was working and couldn't afford to live in city. I found a place in Jersey City and I stayed.
Were you always a photographer? I was always a photographer, but I had a full-time job in an office… but I was always shooting. A lot of my work is from the 70's and before….
Only in Jersey City? No, I shot everywhere I went.  When I moved here, I would always walk around and take pictures of whatever was going on… the pictures that you saw are some stores that no longer exist.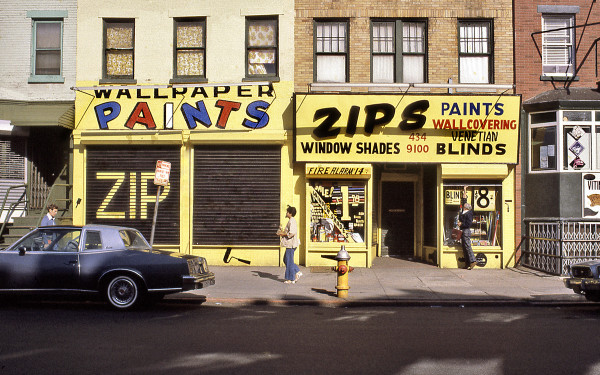 There is one picture of yours that I love. Two guys all dressed in 70's and the World Trade Center in the background… Oh the two guys, Chico from Puerto Rico… they are two workers standing in front of a truck.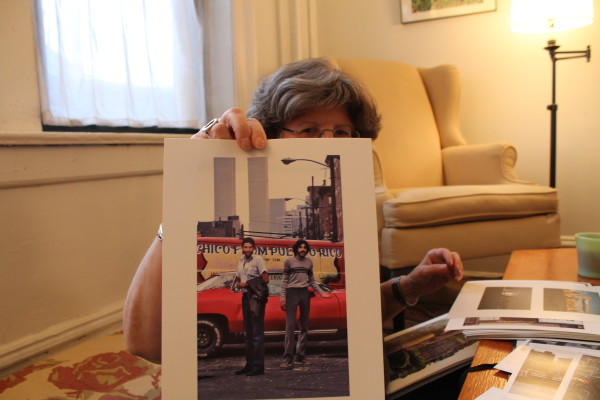 Was that a moment that you captured? or were they posing for you? Well they stopped. It was kind of advantage when I was walking down the street with my camera and they would say "ooooh and ahhh…." and I would turn around and ask if I could take their picture and they would be like "Ok, that's cool". It was a momentary friendly exchange… there was nothing posed about it. They were just there and that is one of the things I liked about those pictures.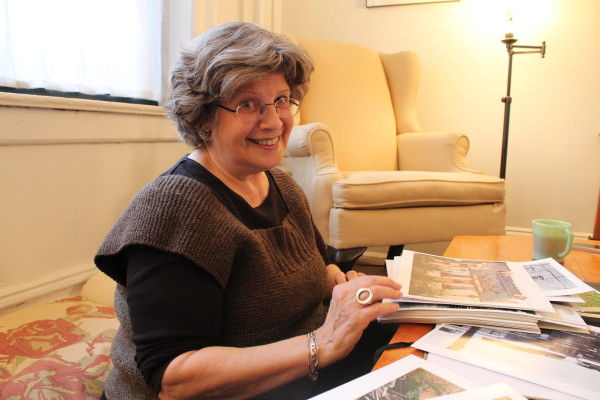 I have a lot of World Trade Center pictures…I was actually riding my bike crossing the river when the first plane hit. At the time, no one knew what happened so I was on the last ferry going into New York. I was on the bike run, riding up town when the second plane hit the second tower. It was awful. It really did strike me. I was very familiar with the towers. I loved them as a focal point. Whatever else you thought about, when you looked at the skyline they were reflecting the light… that's what you saw.
Did you see the woman in red holding her cigarette?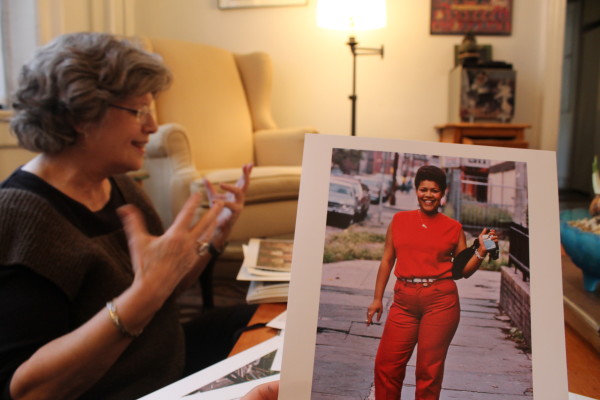 I think so… So she was just walking down the street and I just stopped her to take her picture. That's the kind of freshness that I loved… she just liked having her picture taken and I was happy to do it! It was not the kind of thing you think of doing now…There was a colorfulness about Jersey City..
I heard it was dangerous in the 80's/90's… It was like any city really. New York city was also dangerous back then.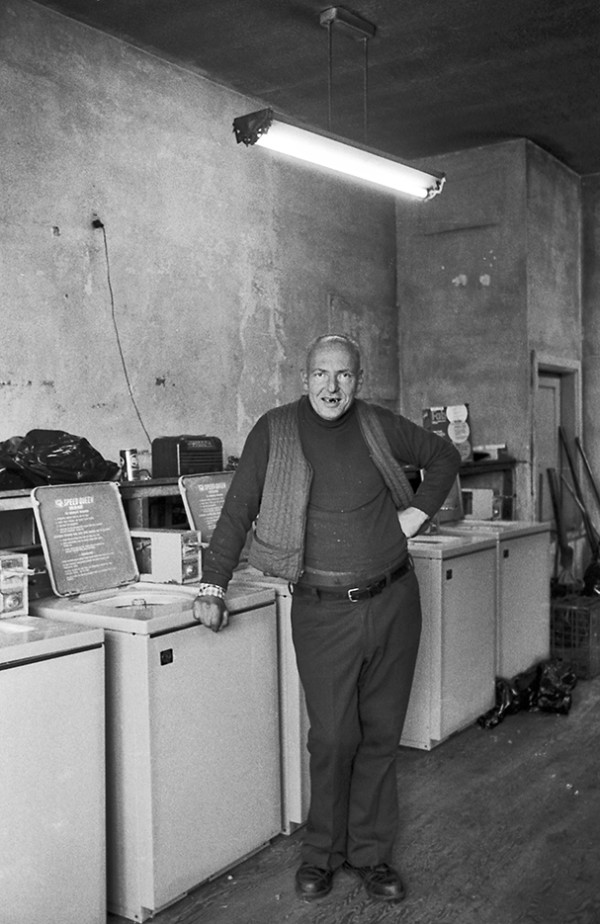 How do you feel Jersey City has changed in the years you've been here? Well you can't really judge it, it's funny because it just is. In some ways its better…. it's actually more of a community now than it used to be, people are really interested in Jersey City. Like Smith and Chang, people go there because they want to buy Jersey City stuff. That kind of consciousness didn't really exist back then. People were poorer when they lived here… the whole town was poorer.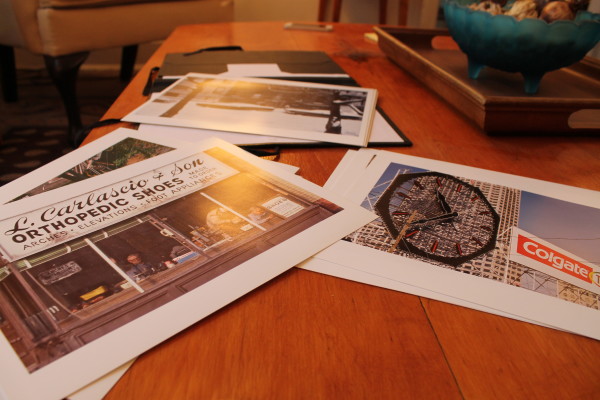 There was nothing on the waterfront, it's interesting to see that it's better in some ways… The irony is that there is no way I could live in any other place in Downtown Jersey City now. I am pretty conscious of the divide between the wealthy and less wealthy and how things are getting squeezed out but it's hard to sit back and say whether it's good or bad. It's not quite as bad as New York!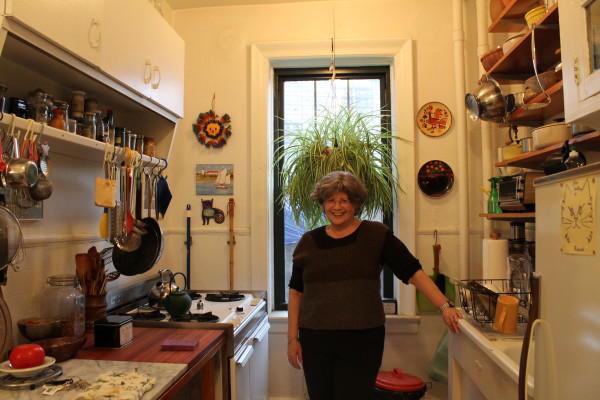 Do you still take pictures? I have been but not quite as often. So this picture is of the Carlascios, they are still around but they are downstairs. I brought this picture to the guys and they loved it.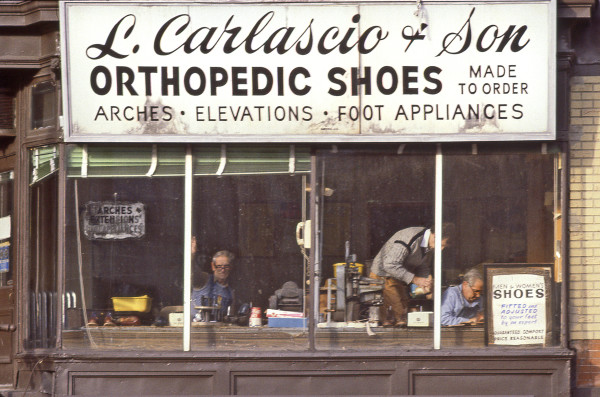 Great picture. I did a whole series of pictures when I lived on Mercer Street… The houses on the back were torn down to make way for a whole new development. I kind of tracked the whole entire process out of my window!
Your pictures are so happy! That's the emotion I get when I look at them.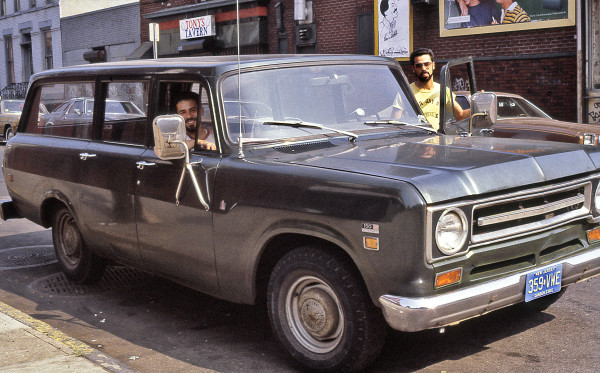 What do you do now for work? I retired from NYU, I was the assistant to the Vice President of campus services. Now I am trying to sell my work.
Did you see this one?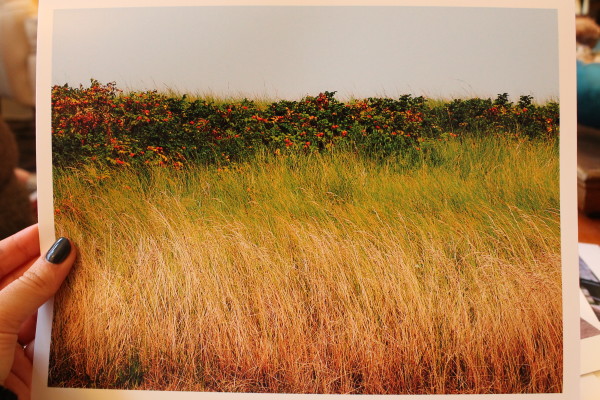 It's a beautiful picture.
I just took this one the other day, this is on Warren Street.
This is Dylan Egon wheat paste! Oh really I didn't know.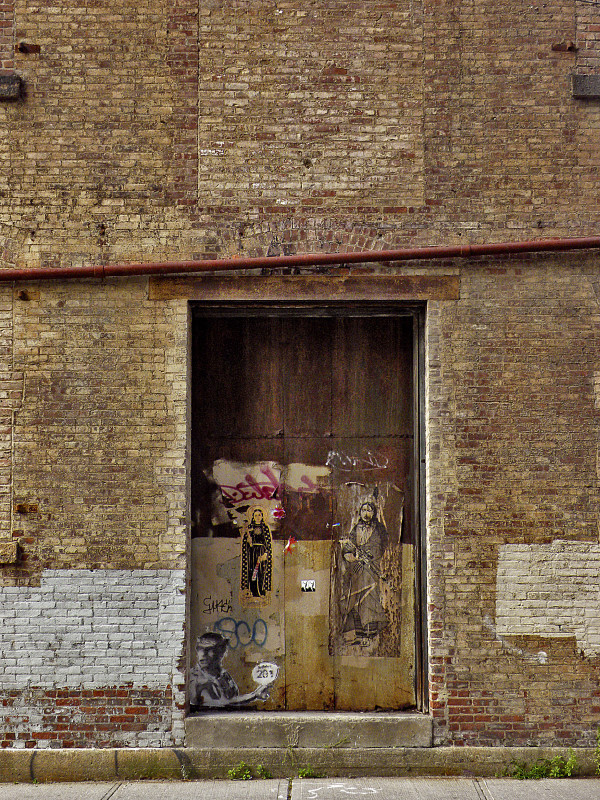 Any interesting stories from Jersey City in the 70's? One of the craziest story of a picture I took of a guy… There was this guy that was following me, it was like kind of close to being stalking. Every morning I would go to work and he would be following me in his car, which was really souped up. I didn't quite know what to do… I wasn't interested in meeting him.  So I took his picture and then he just disappeared. It was like magical! I didn't have a feeling that it was a friendly approach and he just leaned over and I took his picture and never saw him again. Which confirmed to me that he was up to no good.
Haha so weird! This was taken out of my office window.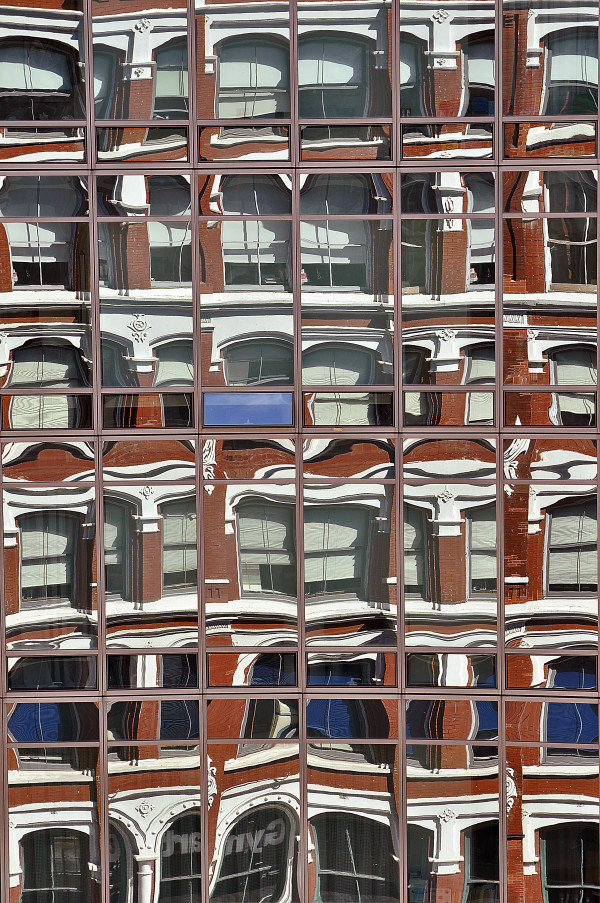 So you still go around and take pictures? Not as much, but I always carry my camera with me.
What is your favorite thing to photograph? I love landscapes, but I also love doing portraits. There is an ease when I am doing portraits. I like to shoot anything, I shoot things just to see what they will look like.
This was the back of the Colgate clock… it was a big empty space. This is what it used to be like down there.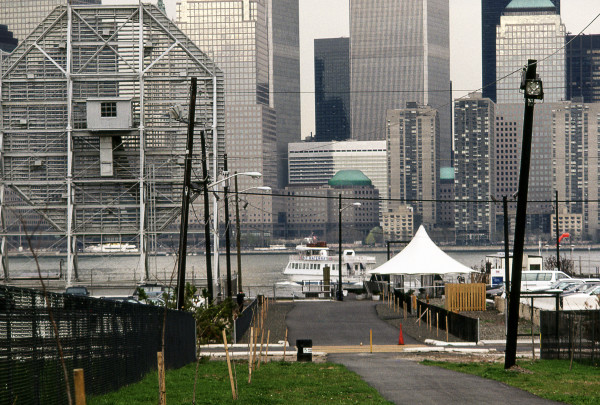 Do you have a favorite picture? Cat pictures actually haha. Like I said I love landscapes, I love black and white….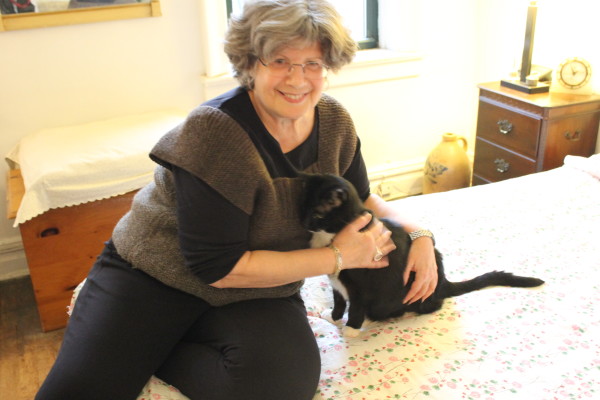 What's Tony's tavern? That's now the bar Pint. The one right next to the laundromat. I love seeing what happens between reality and then the image.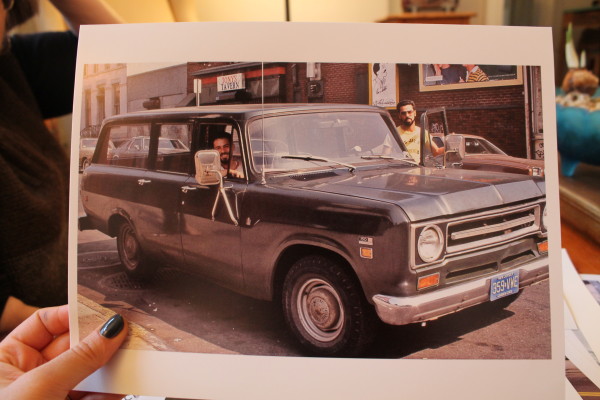 Other than Smith and Chang where else do you sell your pictures? I just opened a shop on Etsy. I've sold my work from my portfolio and in auctions. I do commissions and family portraits. I worked in photography studios but those were the 70's and sexism was rampant…
Did you have a favorite hangout spot? I am a street-walker pretty much, I am happy going to the park or walking around.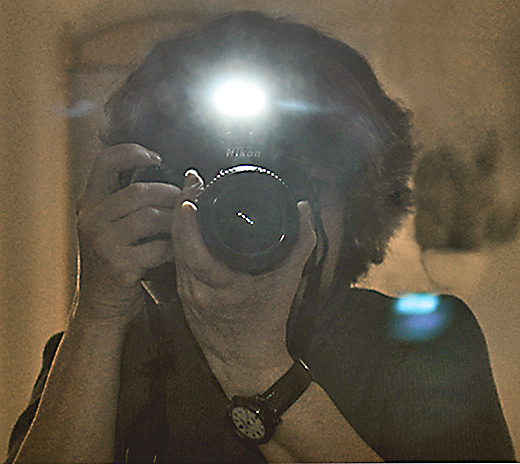 This picture was actually right in front of where Beechwood now.
Social Club? What was it? It was a place for men to hang around. This was a very latin neighborhood actually…
I love this woman. There is a sweetness about it.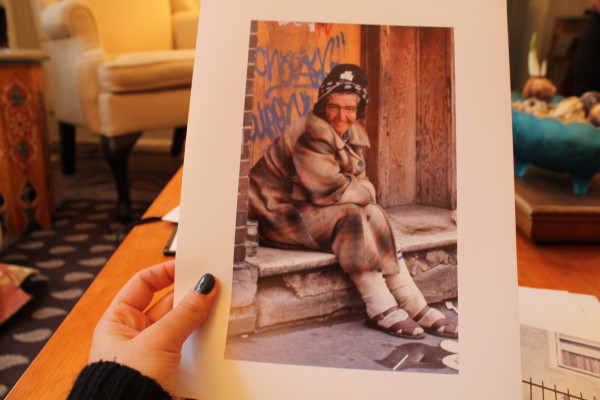 These two guys were Jersey City inhabitants.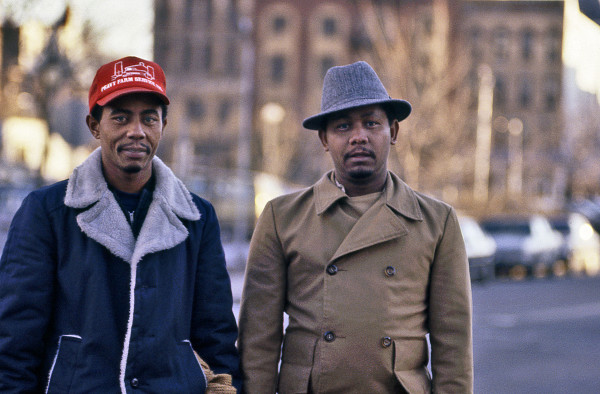 These are so good, summer in the 70's. This was shot right across the street.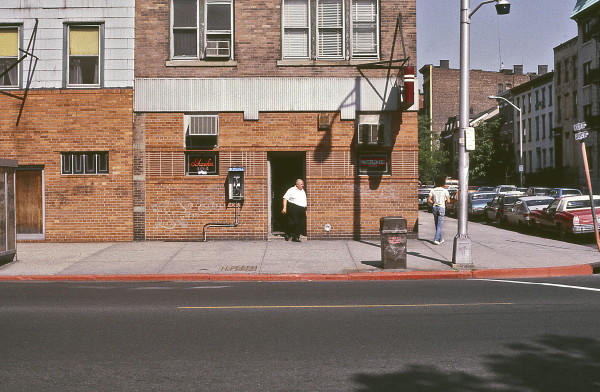 What are your future plans?  I want to start printing and finishing NYC photos that I've shot over the years, all over the City – from street scenes to sky lines, color and black and white.  I don't really have an outlet for them now, but they need to be organized and brought to completion.  Plus, one day, perhaps I can get everything up on a website.