Just as we conclude Women's History Month, The Hudson County Community College Department of Cultural Affairs paid tribute to the memory of an influential Jersey City woman, Georgia Brooks. Brooks is honored each year with an event celebrating her enduring legacy as an LGBTQIA+ activist. This year's event featured a reception and special exhibition inspired by her pioneering spirit of self-understanding and belonging.
Georgia Brooks grew up in the South and moved to the New York/New Jersey area at the age of 18 seeking acceptance, validation, and the company of likeminded individuals. She found a home in Jersey City where she served in academia, activism and advising. In 1978, she joined the Lesbian Herstory Archives – a grassroots community that has now become the largest collection of materials and resources by and about lesbians – and launched its first Black Lesbian Study Group. She also spent 25 years working for Hudson County Community College and serving as an advisor for their Gay-Straight Alliance.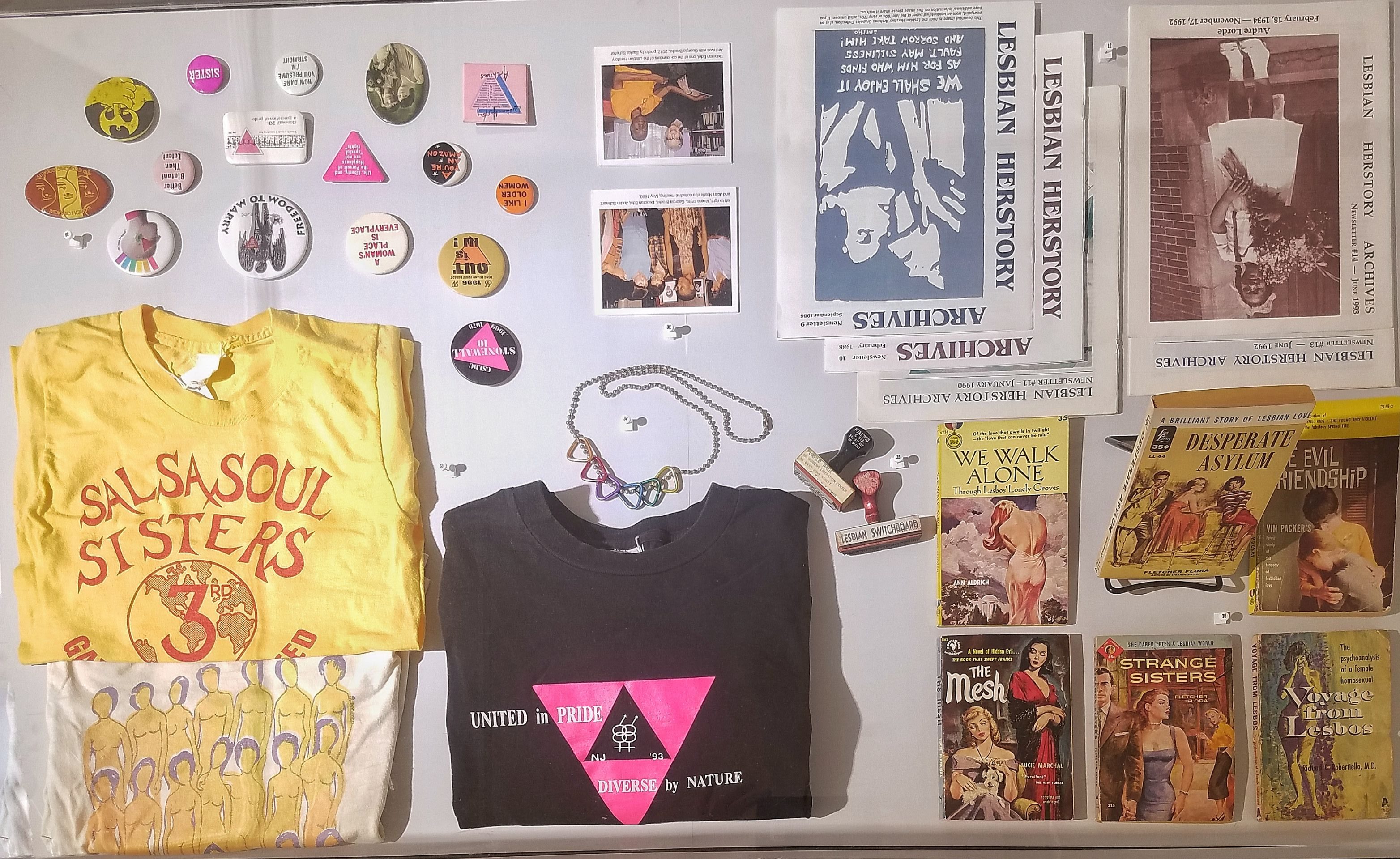 The college is clearly proud of her work, and has used her legacy as an inspirational springboard for continuing art exhibitions and presentations for the past three years. This year's Georgia Brooks Celebration featured Hudson County artists, writers, actors and authors all exploring aspects of LGBTQIA+ identity. Running in conjunction with the celebration, the "A World Where we Belong" exhibition features photography, sculpture, wire drawing, textile art and paintings by local artists (including eight with Jersey City roots), as well as historical artifacts from the Lesbian Herstory Archives, and will remain on view to the public through April 19.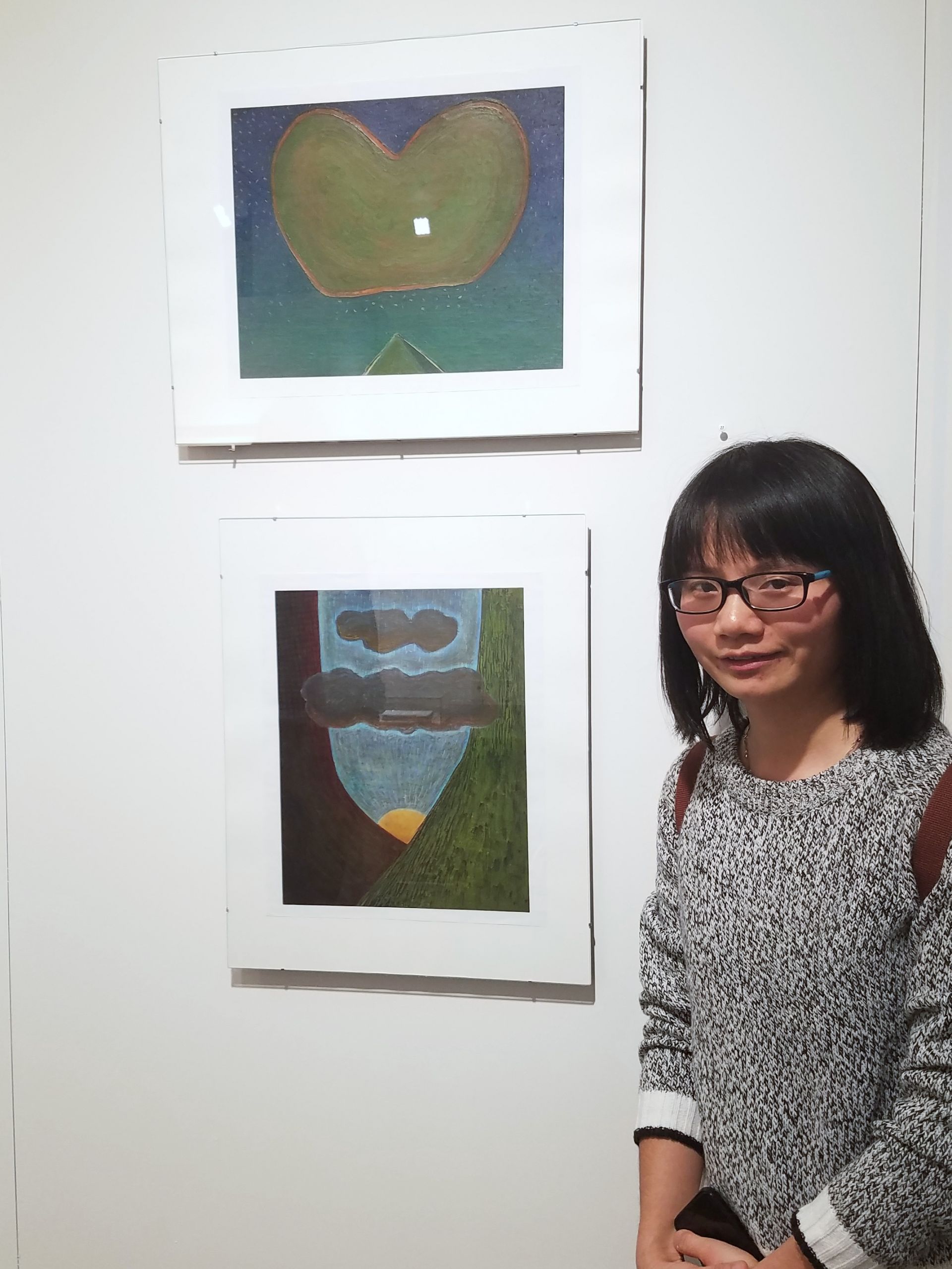 One of the artists whose work is featured is Ping Zheng, a woman who grew up in a traditional son preference family in China and came to America for higher education and to create art that is both autobiographical and empowering. Her modernist work features elements of natural landscapes – representative of feelings of freedom as a child – juxtaposed with geometric frames evoking female body parts or windows into imagined realities.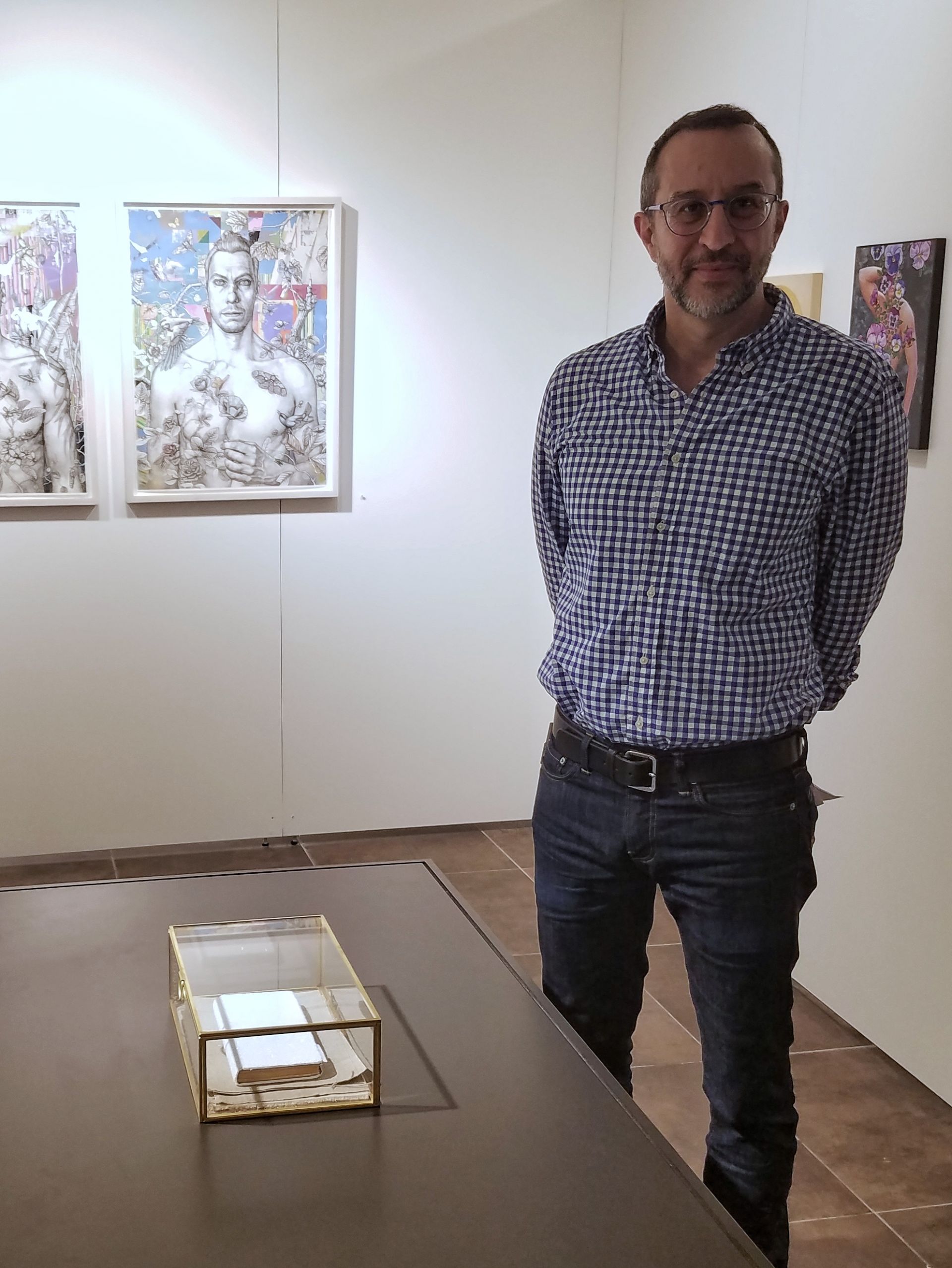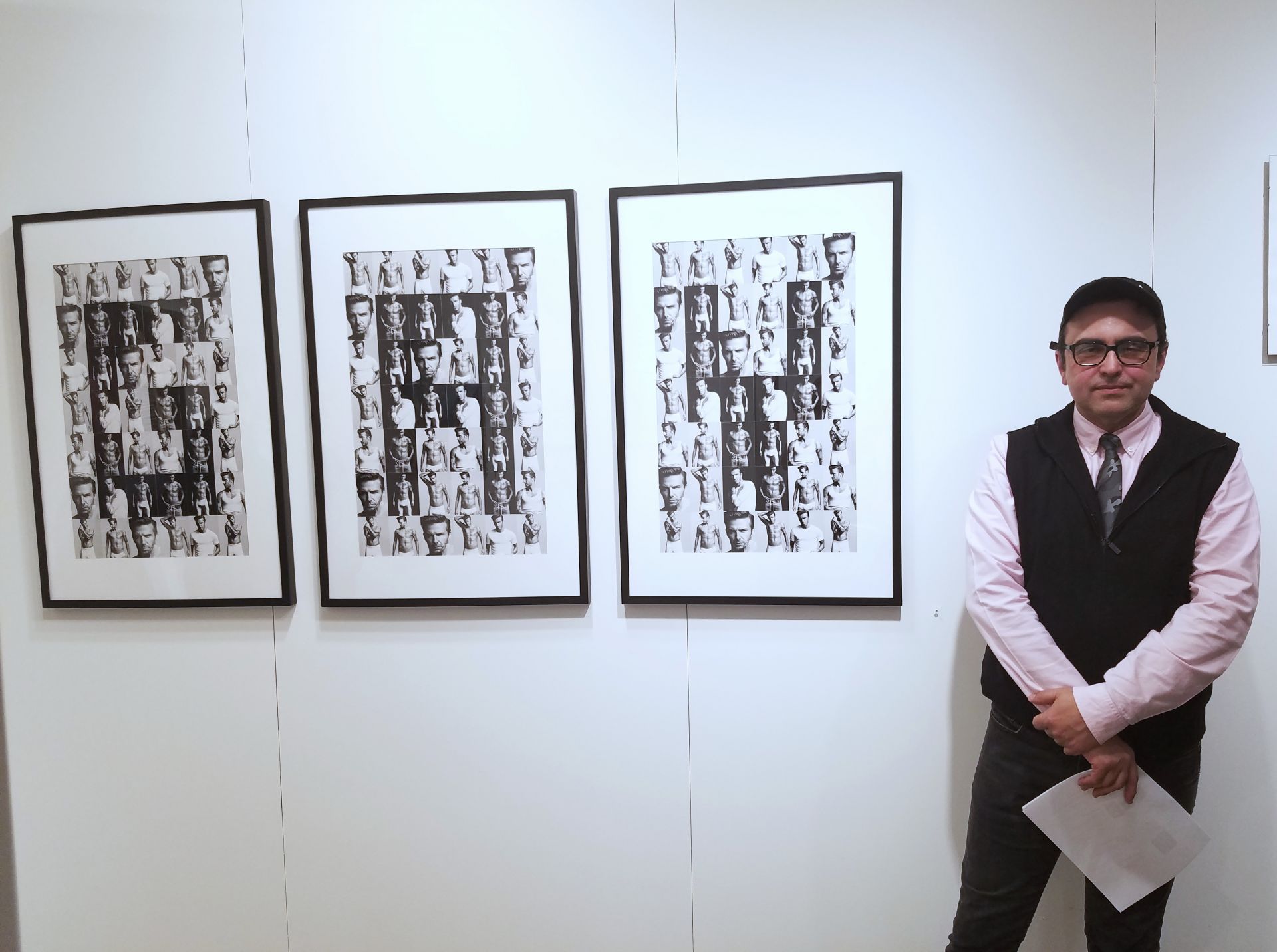 Besides the viewing of "A World Where We Belong," and a curator discussion about the exhibition, we also heard a reading from Juliana by author Vanda: a novel about three characters living through successive decades of LGBT history in New York City. Concluding the evening was a screening of the movie Tom in America, starring Jersey City actor Jacques Mitchell. The film is an interesting twist on the story of iconic gay artist "Tom of Finland," as his character is re-appropriated as a figurine that serves as a catalyst for a married man's coming out.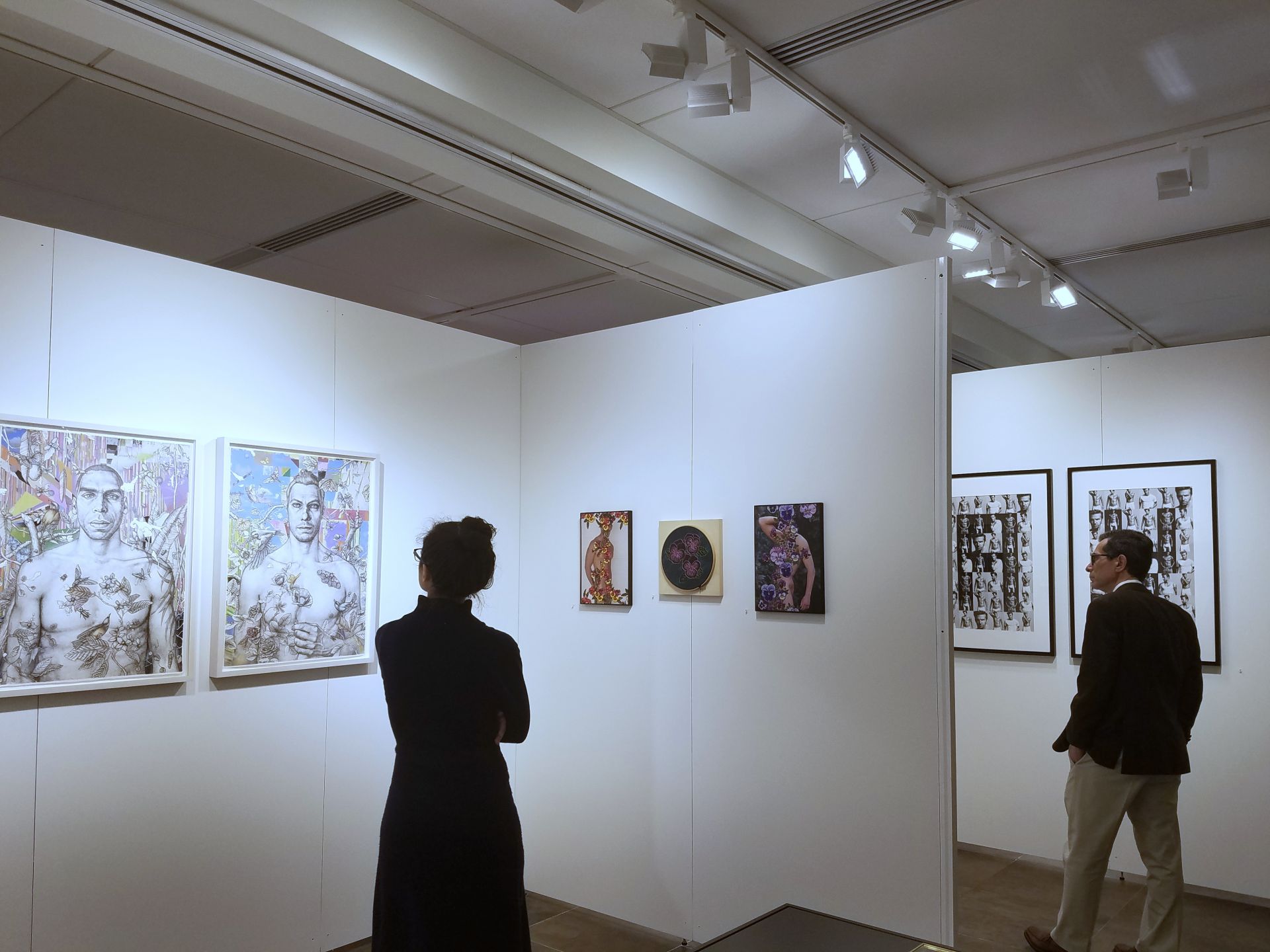 The evening was a multi-media exploration of a variety of perspectives on many worlds. Each artist explored a different reiteration of Georgia Brooks' relocation to Jersey City – multiple journeys towards a world of safety and acceptance. In a time when LGBTQIA+ rights are being contested, the exhibition shares a valuable perspective and takes an important step towards becoming a more supportive community.
The "A World Where we Belong" exhibition runs Monday-Saturday from 11:00 A.M. to 5:00 P.M. through April 19 and is free and open to the public. The Benjamin J. Dineen, III and Dennis C. Hull Gallery is located at 71 Sip Avenue, 6th Floor.
For a list of upcoming events and exhibitions, visit the HCCC Department of Cultural Affairs website.