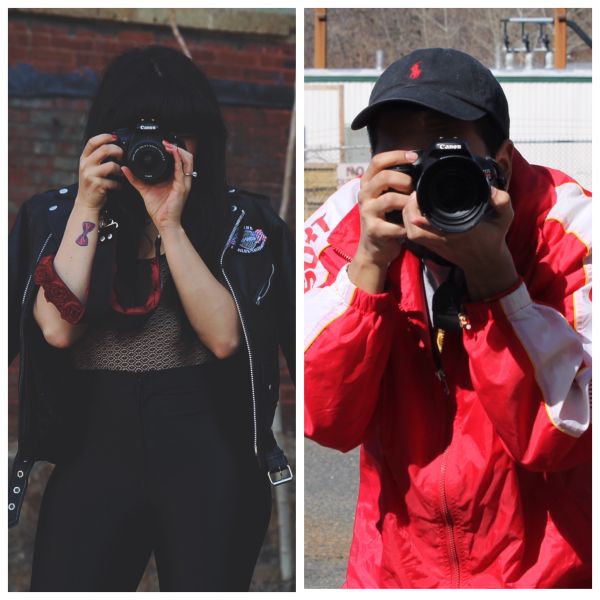 Fabian, aka 5thMindset is an extremely talented local photographer, his Instagram feed is one of my favorites. He shoots everything from fashion, landscape, sexy models and my favorite are his artistic shots. His photos are raw and he really captures that moment in time.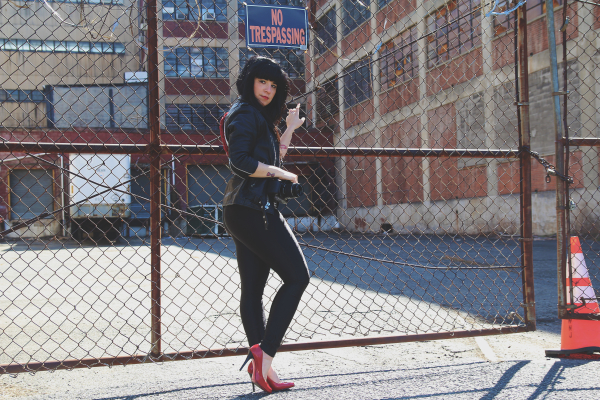 I picked him up from his apartment in the Greenville area and we decided to shoot at the new Greetings Tour Mural. The result, epic. This picture is my new postcard and cover photo and really captures who I am and what I do! I loved it.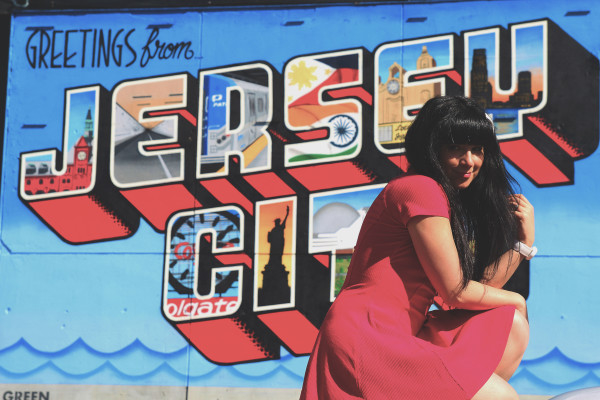 After that, a quick outfit change and we drove around Jersey City to explore new spots to shoot. Fabian made me feel really comfortable, he has a calm laid back demeanor and gave me words of encouragement while taking my picture. I had a blast…. and he made me look like a superstar.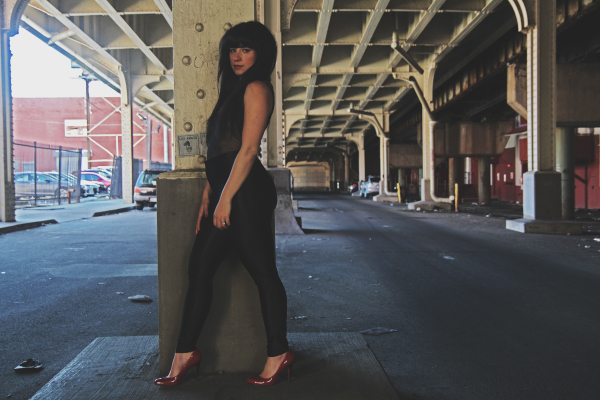 What do you do? I am a photographer, and videographer…. I am also a videographer for Source Magazine.
That's awesome, how did you get into that? I was working at a studio in the Bronx and someone from the Source hooked me up when she came for a studio session. I go to different events and cover them. I just covered the Kendrick Lamar album release.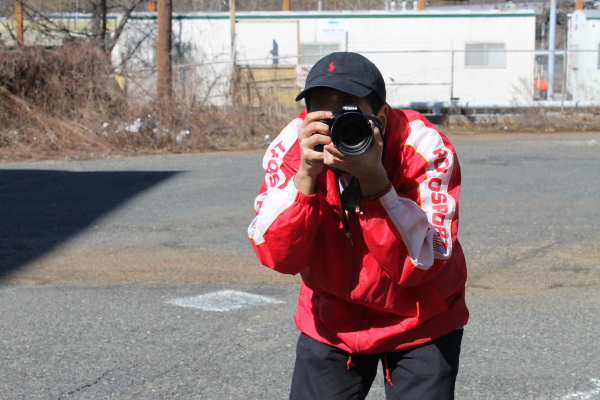 How long have you been a photographer? For 2 years.
Really that's it? How did you get into it? I bought a Canon camera for videos, that was my main objective at first, and one day I was like why not take pictures since I can.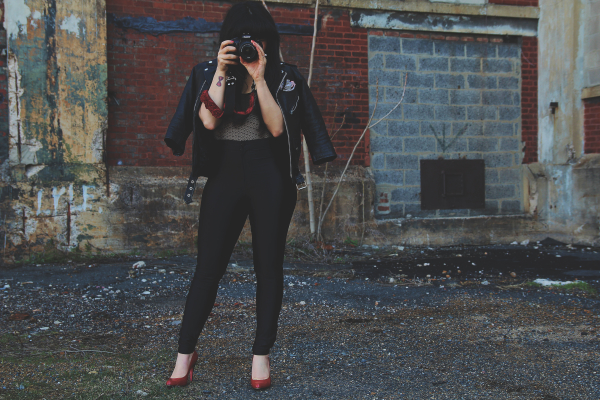 What do you like about photography? I like that each picture I take tells a story.
I see that you are shooting with that model Jessica Rose, she's hot! Tell me a little more about that collaboration. We both worked at Au Bon Pain at Exchange Place together, and she told me she's trying to model, and I was starting to do photography, so that's how it happened.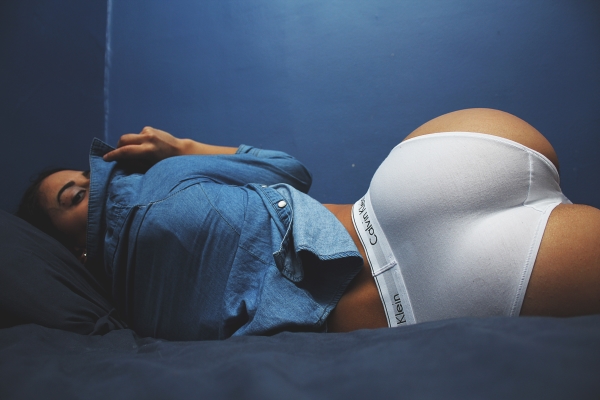 Other than models who else do you shoot for? I shoot for Suvas clothing company on Westside. I got connected to the owner of Suvas through a family friend and started as a videographer and photographer from working with them.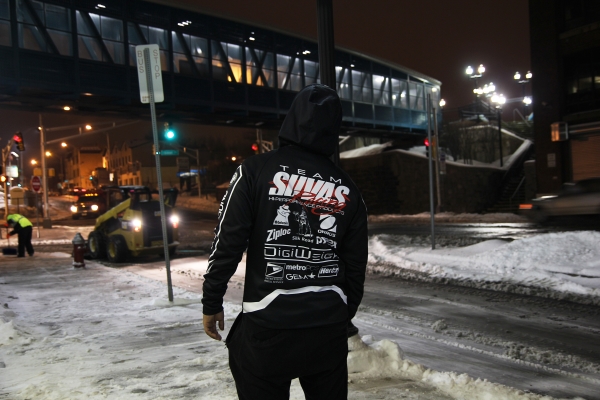 Are you from Jersey City? Born and raised.
Do you have a favorite Jersey City hangout spot? Growing up I used to skate to Oaks downtown, now I'm just at my house because I live on my own and I record music there.
What places do you like to eat? I like Crown's Fried on Jersey Ave, it's always open you can't go wrong with that. Brownstone Diner is great for breakfast. I like Wonder Bagel.
Tell me about the music side. Right after I went to high school, I went to school for audio engineering, I was always in love with music. I started making instrumentals and then I picked up engineering because of school. Then I started picking up artist like Mateo and Gaines to record them.
Is it hip hop? Yeah, the sound is our own, we try to get critiques from other people and that's what they say, and that's what we want to hear, because we want to make music that doesn't sound like everyone else, at the same time it's catchy and it stands out.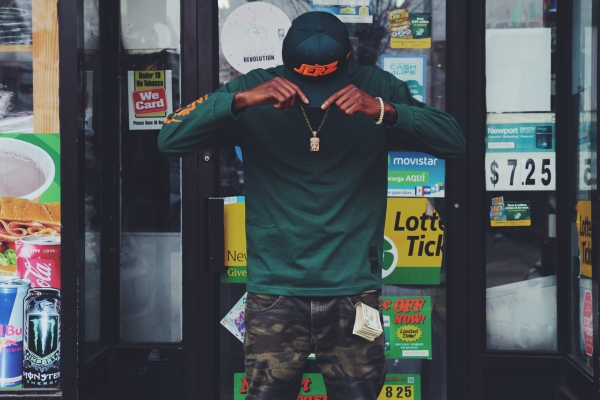 What do you prefer music or photography? Mostly photography.
What is your preferred way to shoot somebody? If you're natural I'll let you do your thing, but if there is some type of awkwardness or weird posture, I'll give out some direction, but usually I don't give out directions. I'm trying to capture you as a person.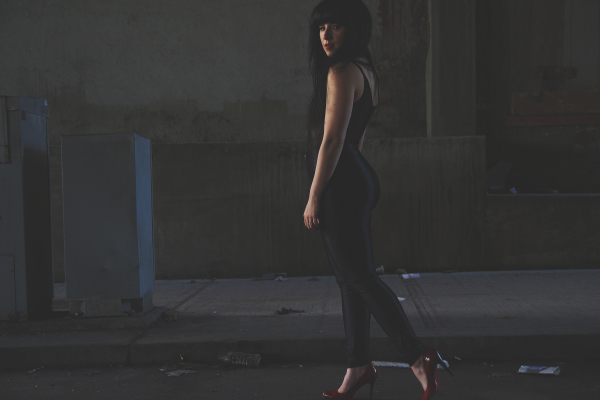 Do you have any future plans? Further develop my skills as a photographer and videographer.
Why are you called 5thMindset? Because my production company is called 5Th Dimension Productions, so if I'm from the 5th Dimension then I got a 5th Mindset.