So before we get into it, let's break down some facts for a sec: According to a research done in the UK, the average young adult spends about 5 hours a day on their phone using social media alone. That's nearly one third of our total waking hours. And the average teen – early 20's spends about 9 hours! Crazy right? In this digital age, communication via social media is not uncommon and often preferred.  Since this is the month of love, let's get you going on the right foot.  Below I've comprised a list on how to *ahem* properly slide into the DM's.  Don't worry, we're here to help so you don't get caught slippin'.
1. Don't Slide Into The DM If You Have Pictures Of Your Significant Other Posted.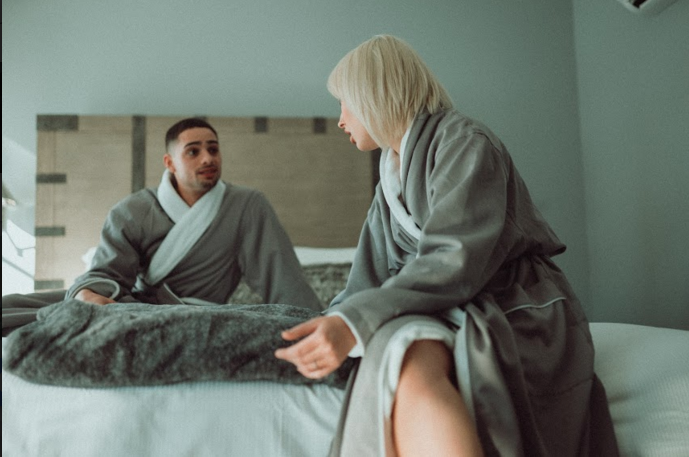 This is the biggest NO NO so we'll count it as the basis for what to keep in mind when deciding to slide into a DM.   If your Girlfriend, Boyfriend, Situationship or Anything Else is posted on your feed, DO NOT slide into ANYONE's DM's.  Chances are if I'm even naive enough to overlook that, it's only a matter of time before you're shooting your shot with someone else.
2. Don't Double DM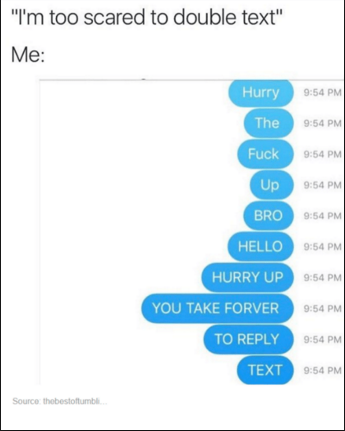 I promise I saw your first message.  Furthermore, Instagram offers a "seen" option indicating that you message was infact seen.  If no response was given… chances are the person doesn't want to speak to you so don't double up.  Less is more in this case, so don't be that person to have an entire conversation by yourself in someone else's message box.
3. The Greeting Means Everything!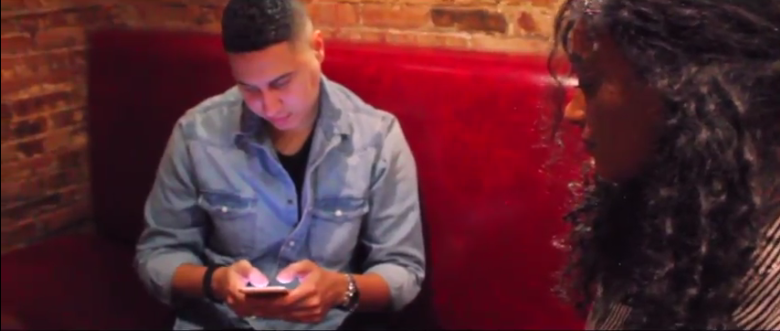 "YO Wassup" and  "Wyd,"  are not an appropriate ways to slide into a girl's dm.  Instead try a "Hey how are you doing today?"  or "Hope you're having a good day!"  Show that you're interested in the person and their well being (even if you're not).  I promise it will go over smoother which brings us to the next point.
4. Show That You're Interested!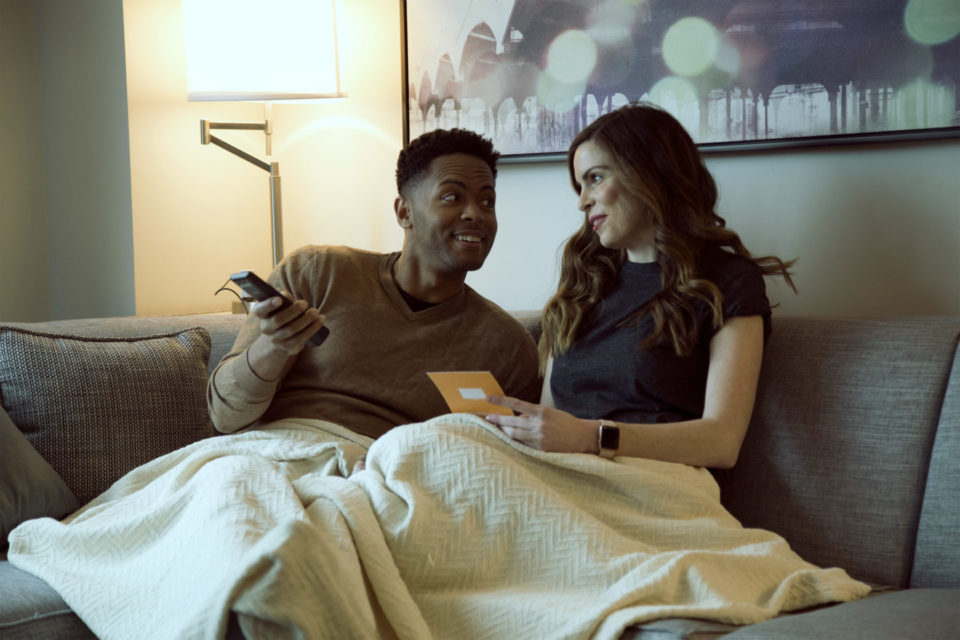 Did you watch her story, like her content and want to respond?  Take what you're about to say and relate it back to what was posted.  If it's the food you're interested in, say something like "Ive never tried that place, what's you're favorite thing to get?"  or "You always go to the best places."  Center what you want to say around them and not yourself.
5.  Don't Over Emoji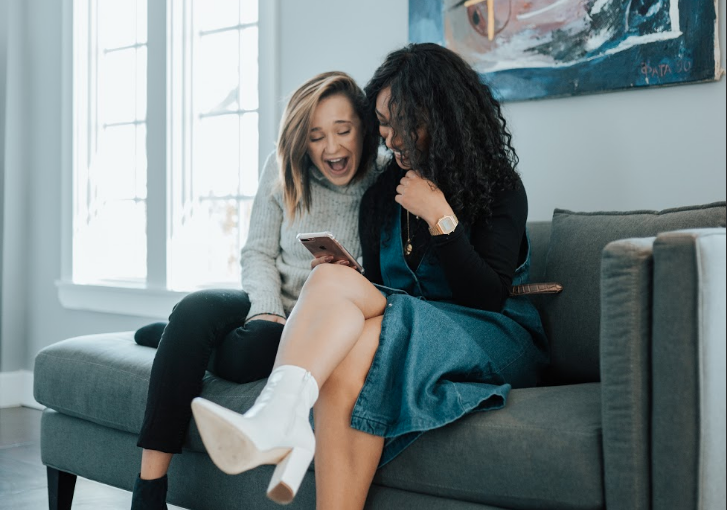 Self explanatory, just don't do it.  Not now, Not tommorow, Not ever.  Limit all your Hey's to one "Y" and your Emoji's to one at best maybe two. Anything over 2 is a bit excessive and a little intimidating.
6.  Don't DM Too Many People At One Time. 
Look, I get it,  you like 6 different girls and don't know how you could only choose one.   Well word gets around fast, so the last thing you want to be is that person we ALL talk about because you slid into every girls DM.  It's not a good look and screen shots in group chats are subject to happen.  Which brings me to my next point…….
7.  Anything you say in the DM Can And Will Be Held Against You!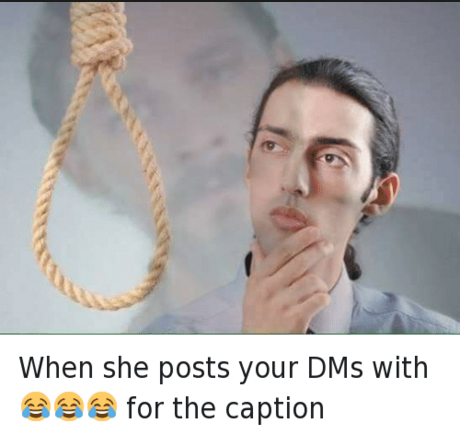 Be very cautious about what you say and how you say it.  Also don't send any outlandish pictures.  Anything you say can AND WILL be held against you.  So if you don't want to be put on blast make sure you hold yourself accountable.
8. My Name Isn't Sexy, Boo, Gorgeous, or Beautiful.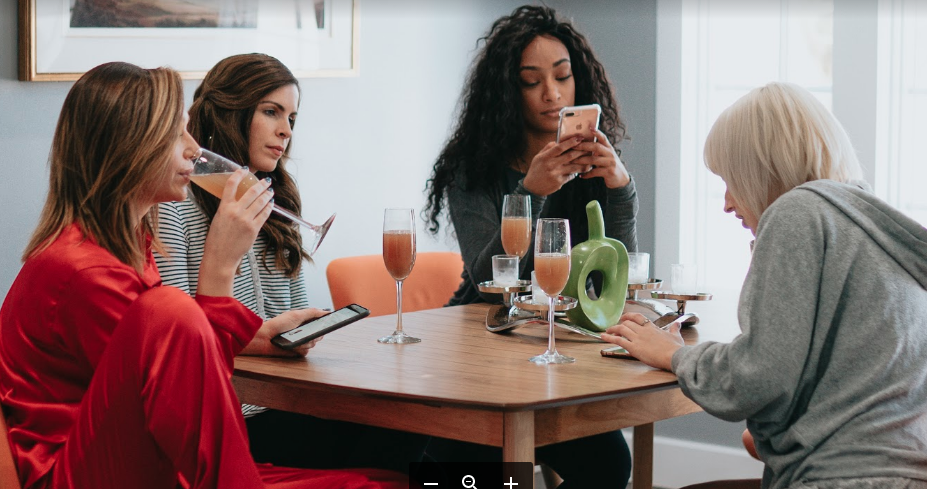 Chances are my name is posted somewhere in my bio.  Taking the extra step to figure out what that is works wonders.  If a name isn't posted, use the name preceding my handle but please do not say "Hey Sexy" "Good Evening Boo" or "How you doing beautiful" as you slide into the DM.  Ladies this goes for you too, this is a person not a cat call so lets act accordingly.
9. Be Sure To Ask Open Ended Questions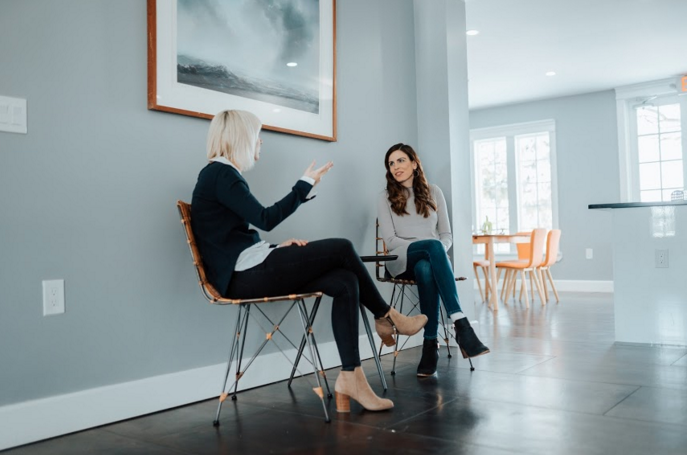 Yes the DM is a virtual tool, however think of it like an open conversation you were having at a table.  I.e you slid into the DM, and now you're carrying a decent conversation.  Keep it going by asking open ended questions that garner more than just a yes or no response.  Instead of asking "Do you like xyz?" say "What you like about xyz and what would you change about it?" so on and so forth.
10. Using the DM for Business purposes?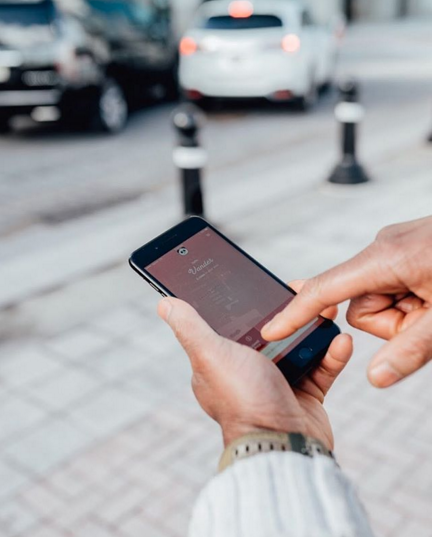 Dm'ing your favorite business owner, blogger, or content creator is a great thing to do.  However, it's always a good idea to give a brief description of yourself and tell the person why and how you're interested in their work.  I.e  "Hi my name is blah blah, and I am a big fan of your work and would love to inquire about how I can become involved." instead of "Hey how much this costs?" or the all time favorite "You hiring?"