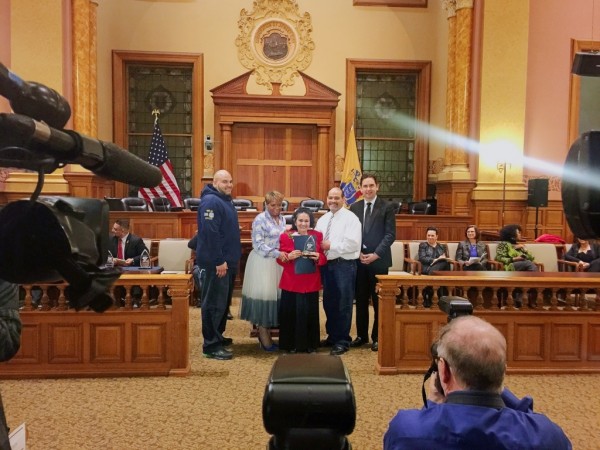 Last night at City Hall was the Women of Action Awards Ceremony kicking off Women's History Month in Jersey City. I was at home hanging out with Mini-chicpea, making dinner, and putting the finishing touches on a blog post when I realized I was missing the ceremony which started at 6pm. As soon as my husband walked through the door I ran to City Hall, as a woman, an entrepeneur and a Jersey City mom, I wanted to support all these amazing women being honored. They are the real MVP's in our community.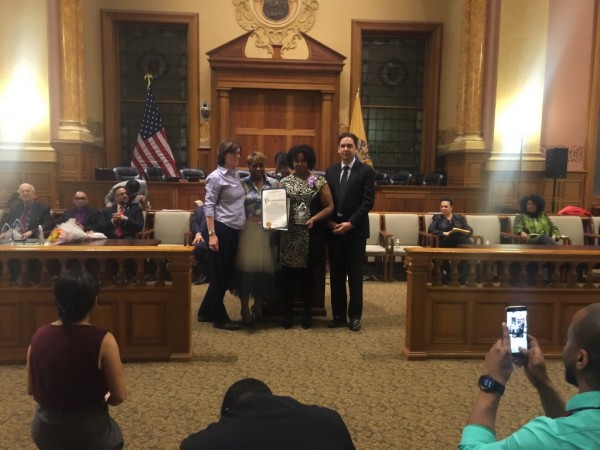 Council Chambers was completely filled to the brim with family members, people of the community, press and of course city council and Mayor Steven Fulop. I don't think I've ever seen so many people attend a City Hall event like this one. The energy was really amazing.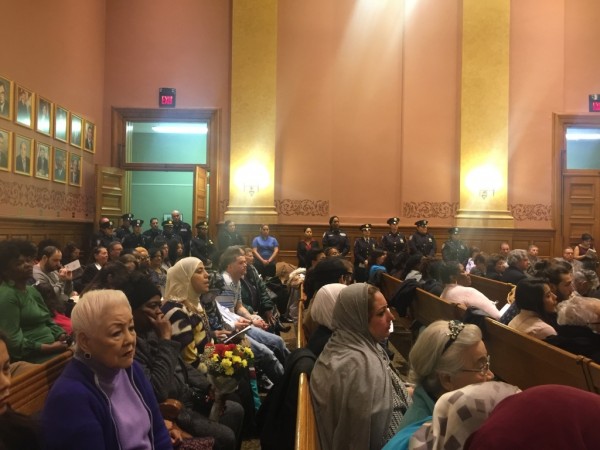 Each and every woman honored last night are true inspirations, if I could achieve half of what these women have accomplished for the Jersey City community…I will be really happy!! In fact, all these ladies are on my must interview list!!  I wanted to give a few of the ladies a special mention on this post!
Noemi Velazquez- Created the first youth theatre group at Ferris High School, founding member of Latinas United for Political Empowerment and many more civic organizations… but most importantly a role model and mom!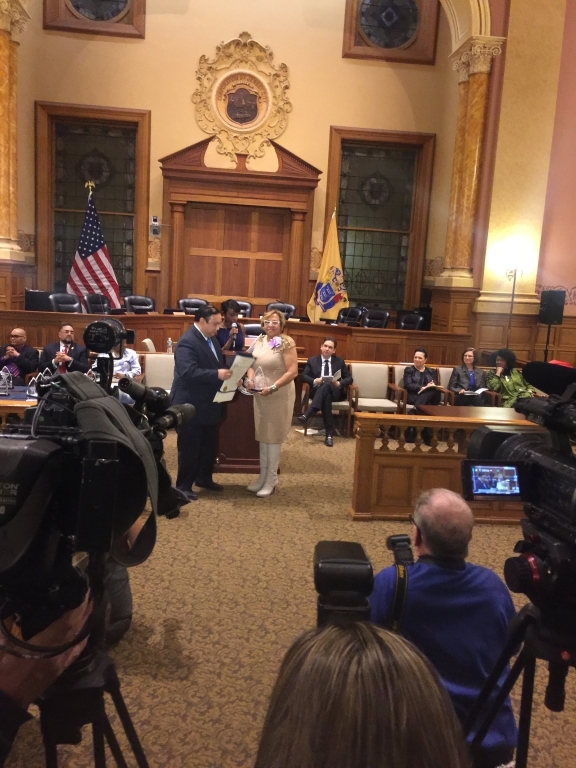 Mira Prinz-Arey- Dedicated herself to improving the West Side community of Jersey City. Worked on the RTNA's 2012 Neighborhood beautification plan and co founded the RTNA Farmers Market at NJCU, co founded "A West Side Story" and so much more!!
Cheryl DB Murphy- Established the annual Caribbean Carnival/Parade in 1996 and the event continues to grow and is one of the largest outdoor cultural parades in Jersey City.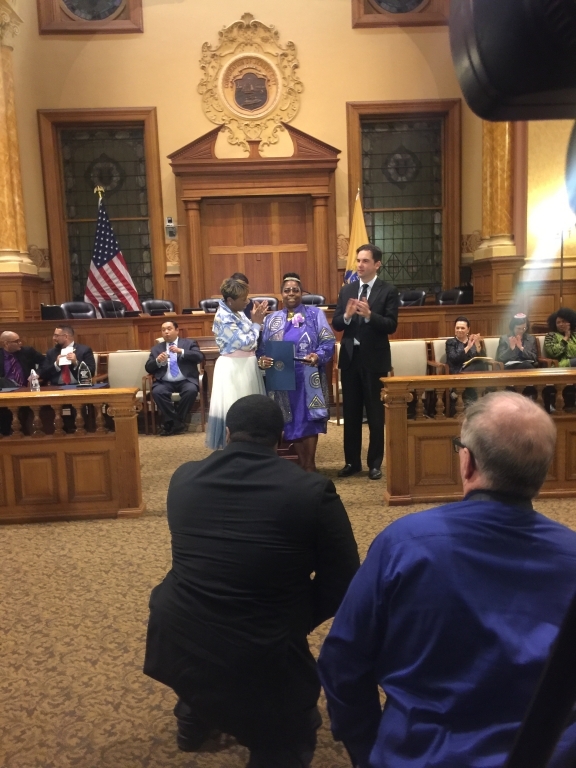 Captain Kathy Mazza Delosh- Was the first female commanding officer of the Port Authority.  She was a first responder  to the World Trade Center 9/11 where she helped hundreds of people escape the north tour. She was the first to be the only female port authority officer killed in the line of duty.
Lillia Diaz- Is the Executive Director of the Puertorriqenos Asociado Community Organization (PACO), a non profit organization which provides vital social services to the community.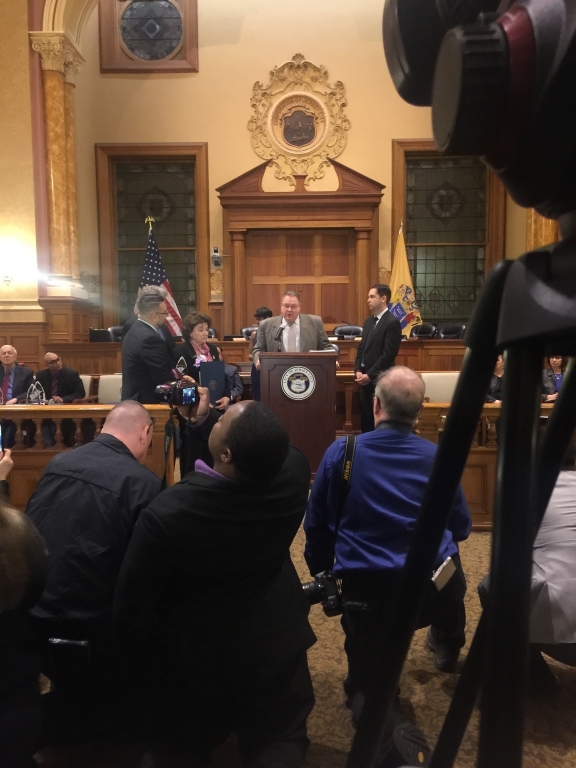 Asheenia Johnson- Committeewoman for Ward A, District 18, works as program assistant in the office grants and sponsored programs at NJCU and is extremely involved in the South Greenville community!
Virginia Calabrese- A Jersey City native, born and raised in Greenville. Own's and operates her mother's business LaBelle Boutique. Virginia is very dedicated to the Jersey City community.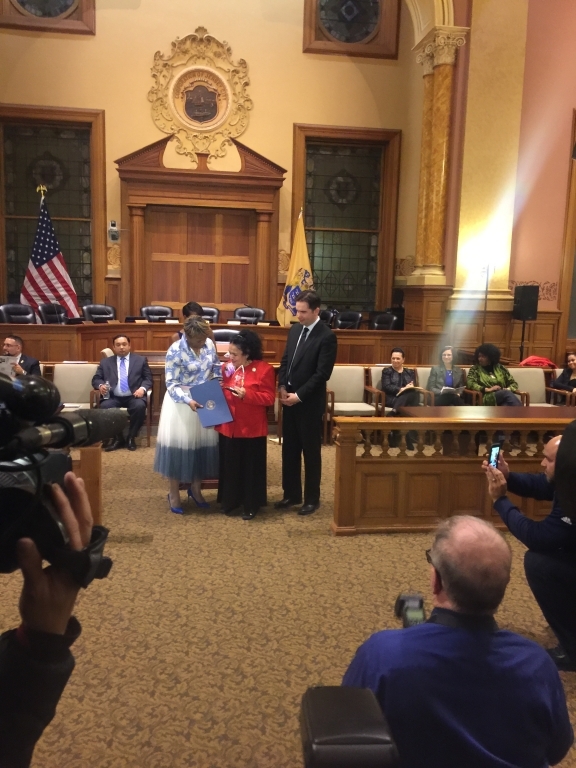 Gaye Dunstan- Has been a resident of the West Side neighborhood for over 15 years and advocates for education and the arts. Dunstan co-founded "A West Side Story" and she is the co-organizer of "The Best Side Festival"
Mamta Singh- Founder and president of JCFamilies, a community based non profit organization providing wholesome parenting experience to local families.
There are many events this month celebrating Women's History Month!