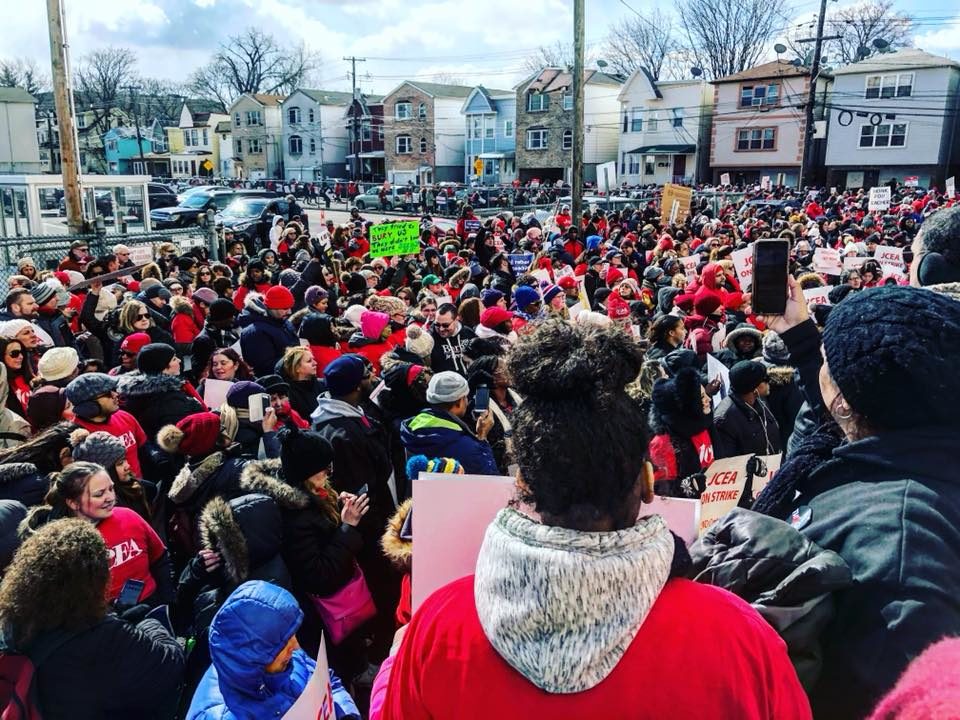 The teachers of Jersey City are like the teachers of any community – essential to what makes a place, and a defining force in what the people of that place are like. Our work is a better world, better lives, bigger dreams, more skills, and new ideas. Our work is helping individuals, families, our city – and our country – to reach higher, and achieve more. Our work is TOMORROW.
As I write this, we are on strike.
Our detractors have attempted to mislead the public while grossly mischaracterizing teachers across the city. Board member Matt Schapiro, for example, recently said at a public meeting that teachers are "literally negotiating against the interest of (the) public."* It was a telling statement that revealed embarrassing ignorance of the role Jersey City's public schools play in the lives of those who live here. There is no debate – for schools to be sustainable, working there must be sustainable too. And without relief from Chapter 78 – Chris Christie's signature attack on teachers, currently supported by Mayor Fulop – there will no longer be anything sustainable about teaching in Jersey City.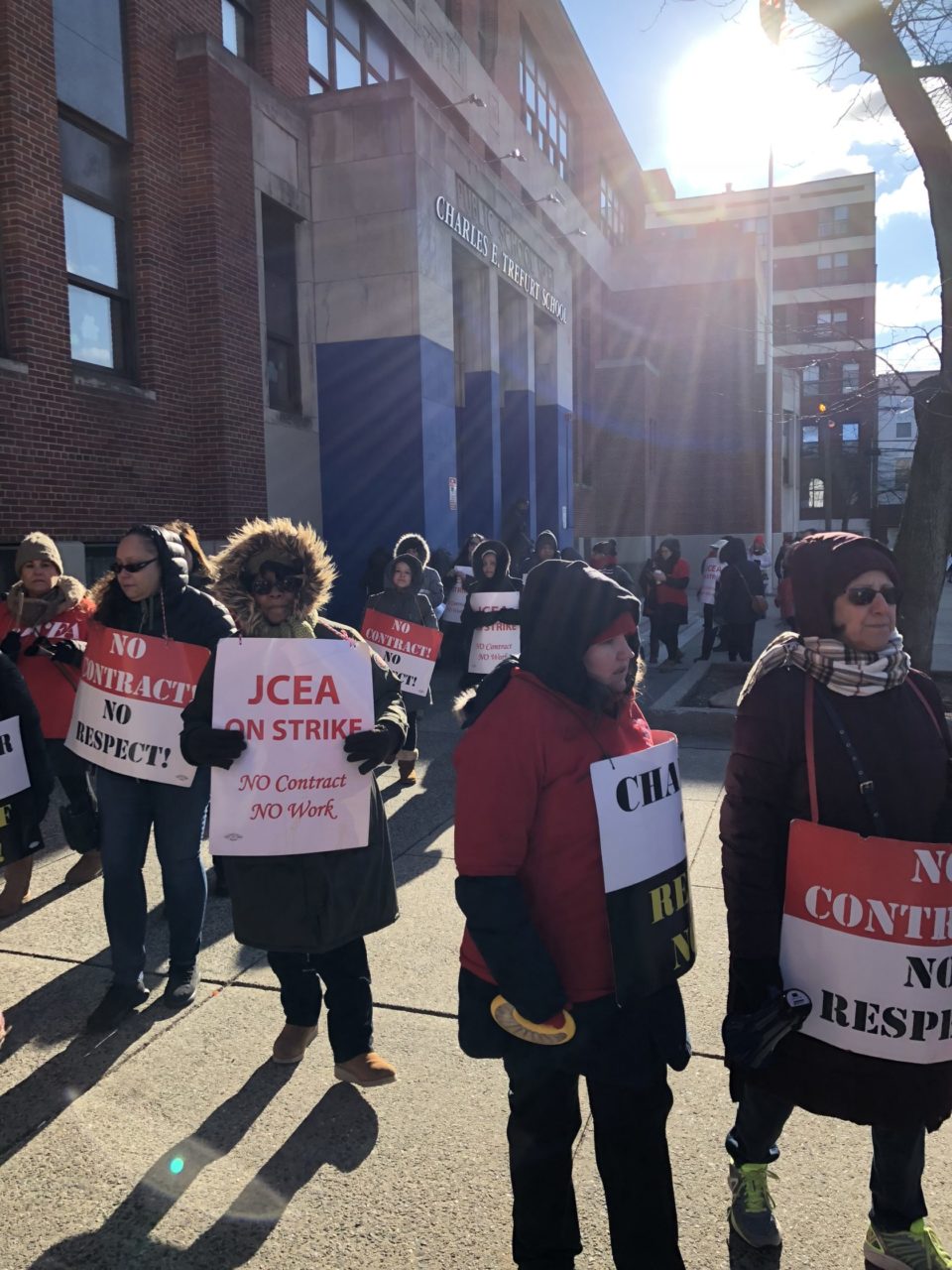 What talent could this city possibly attract when it sends the message that teachers don't deserve a sustainable living? Mr. Schapiro's unfortunate and clumsy comment about teachers negotiating against the interests of the city wasn't just wrong – it was wrong-headed. The JCEA is negotiating for the things that make a school system thrive. We are negotiating in the best interest of our city's children, who deserve the best education possible. We are negotiating in the interest of our collective future. The Economic Policy Institute last year reported that NJ teachers are in fact underpaid when compared to other full-time workers in NJ by as much as 17%.** No city will drive achievement and success by making this problem worse, or by demoralizing its educators.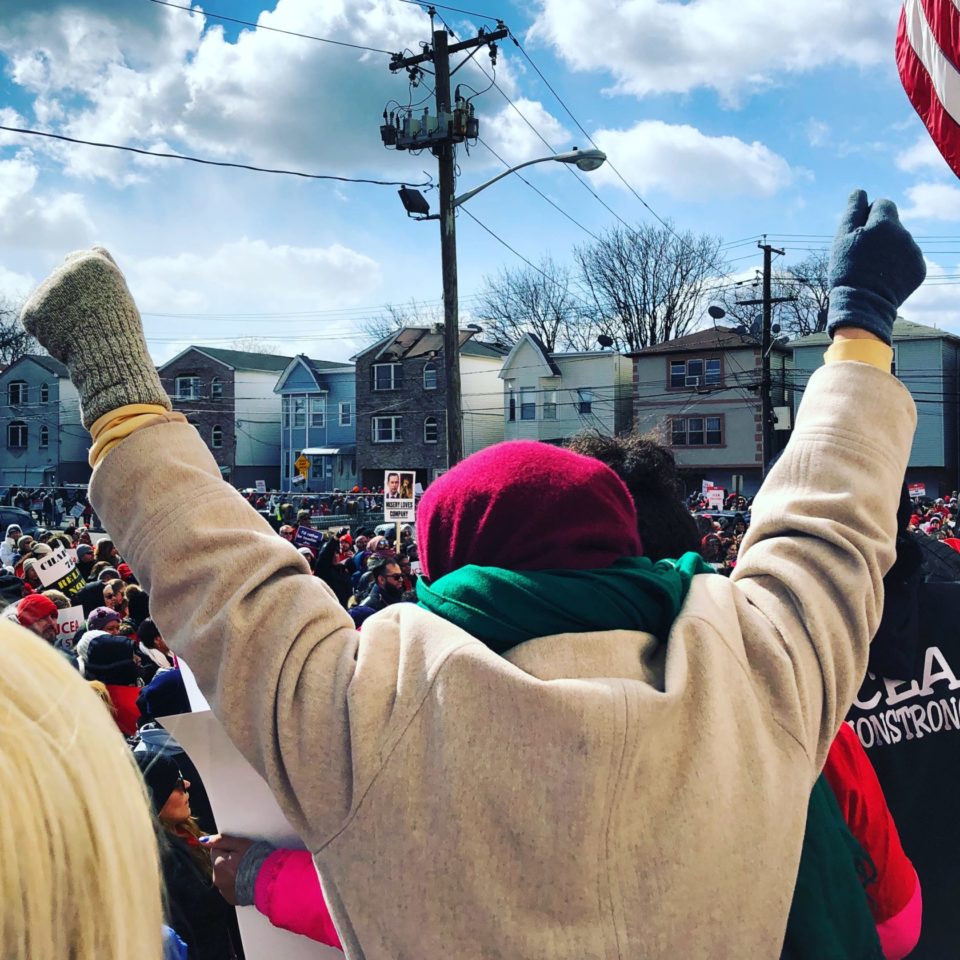 Mayor Fulop shares blame and chooses his words very carefully. In a recent tweet, he noted that a "rumor" of proposed teacher compensation sounded like a pretty good deal to him: "an offer of aprox 7% raise over 2 yrs is higher than any offer in NJ- I think fair for ppl to know that."** Put aside for a moment that Mayor Fulop has always claimed to have no details on the negotiation process, but was miraculously able to cite a "rumor" in his tweet – it's what the tweet didn't mention that matters here. Because with no mention of Chapter 78, any talk of any raise offer is completely meaningless.  Highlighted by the fact that when someone called him out on it in a subsequent tweet, he conceded it was a "fair point." The problem with this  comment is that Chapter 78 IS the point. A statement from his Facebook account on Saturday indicates that he is finally starting to take this issue seriously. It's unfortunate that it has taken so long, and unclear why – but we welcome him to join in our fight for Chapter 78 relief. Better late than never.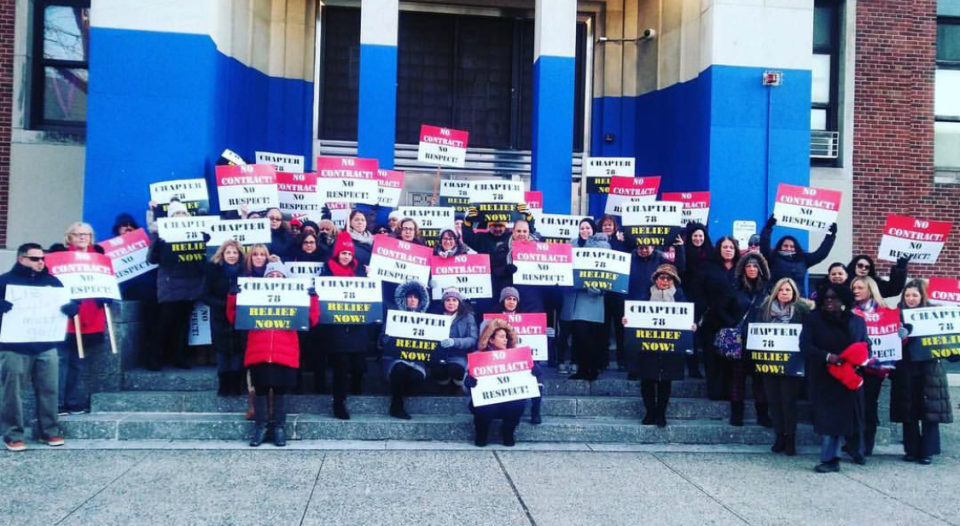 There is a reason that teacher unions across the state are standing with the JCEA, sending people, pizzas and messages of support. There's a reason that Jersey City parents support us so passionately. They all know that the people who work in our public schools should not be made into a caste of workers to be abused and vilified. They know that teachers, school nurses, paraprofessionals and the office staff at each and every school take charge of our city's most precious resource – our children – and do our best to equip them for the brightest futures they can find. We are the "union thugs" who teach fractions and tie shoes and dry tears – who treat the children of this city as if they were our own. Most of us were here before Mayor Fulop and Mr. Schapiro, and most of us will be here after they are gone.
Now is the time to support your city. Now is the time to support teachers and Chapter 78 relief – not only in the name of fair compensation and respect, but for the long-term sustainability of our public schools in Jersey City and throughout the state. Thanks to everyone who has supported us this far. We're fighting for something bigger than just us. We know it, and we're not backing down.
—
Ronen Kauffman is an public elementary school teacher in Jersey City.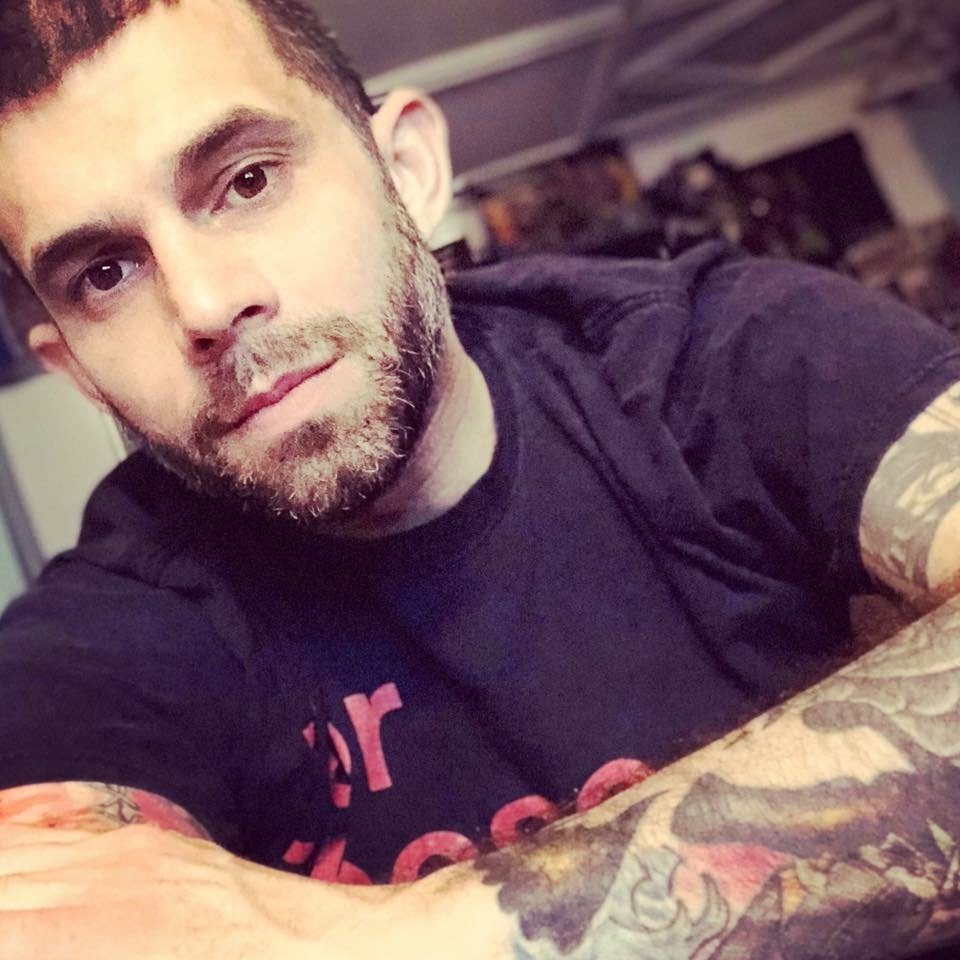 ** https://www.epi.org/publication/new-jersey-public-school-teachers-are-underpaid-not-overpaid/
*** https://twitter.com/StevenFulop/status/974641787812958208