The first community council meeting of the year was on February 7th. It was held at Infinity Institute High School from 6:30 pm to 8 pm, hosted and held by Councilwoman Denise Ridley of Ward A. This meeting main objective was to address the topic of construction in the community.
We mainly see a lot of new buildings being built in Downtown or the Heights, but not really much movement in Greenville. This meeting explains the next projects that are in movement in Greenville and what that will cost us.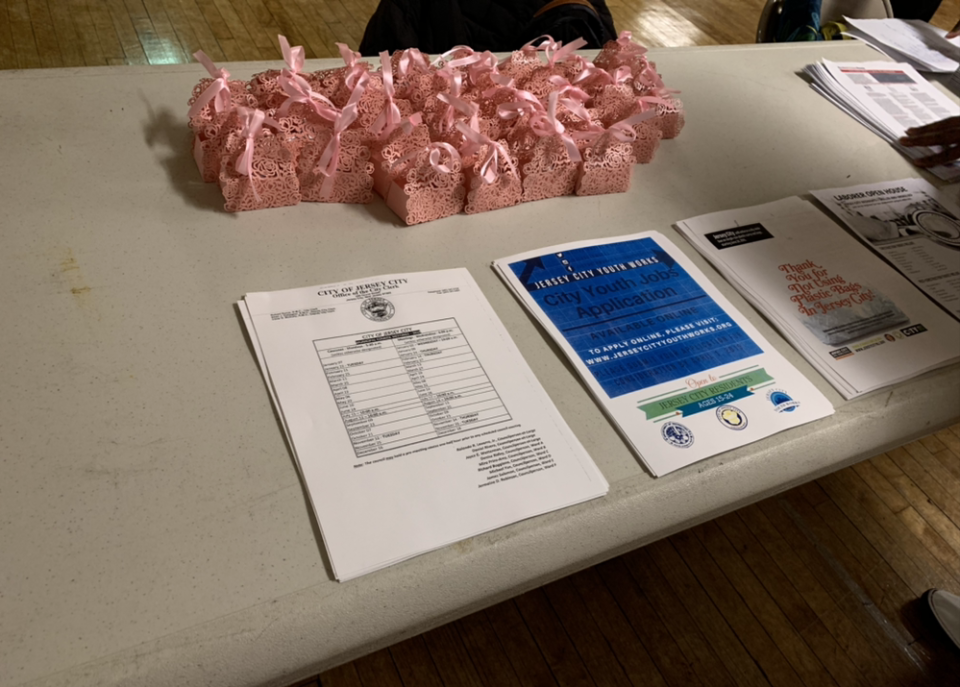 This was my first time attending a council meeting. I first walked in and was greeted with pamphlets and flyers with information on the property and other resources in the local area, as well as small adorable boxes of chocolate for the Valentine's spirit.
We got started at 6:30 pm with the salute to the flag. Then Denise dived straight into business and addressed the concern of a few issues that have taken place. For example, some plumbing issues that have taken place in Society Hill.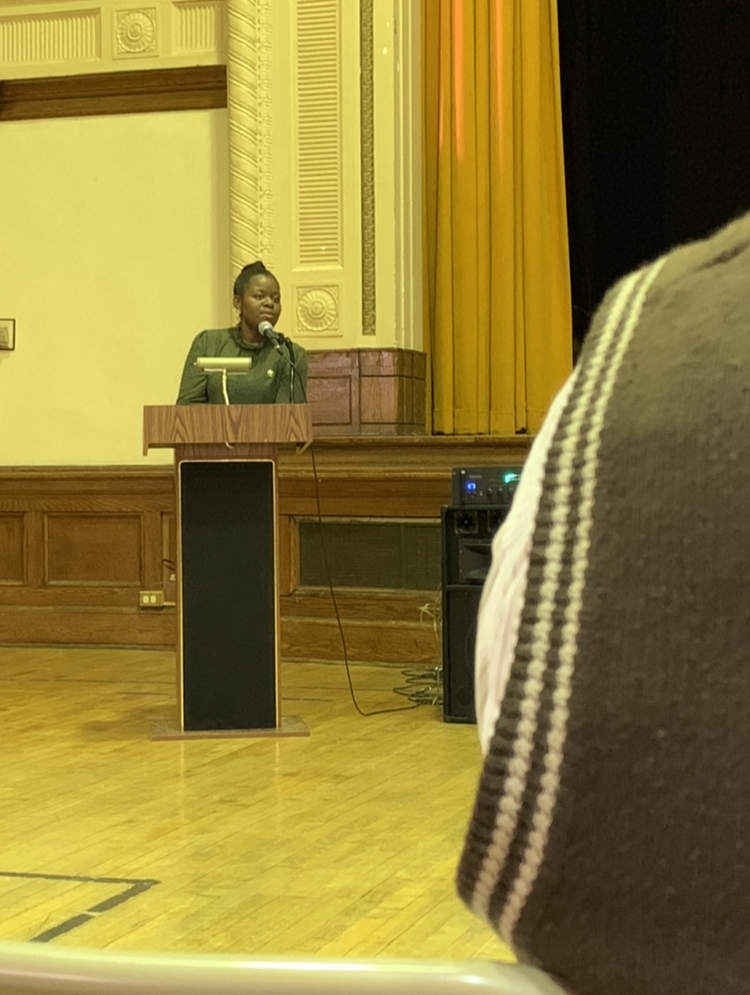 She then introduced a friend from the Red Cross to talk about safety in natural disasters as well as home fires. She gave a lot of great tips and guidance on what to do in a hurricane situation. She explains the importance of having a plan in case of an emergency.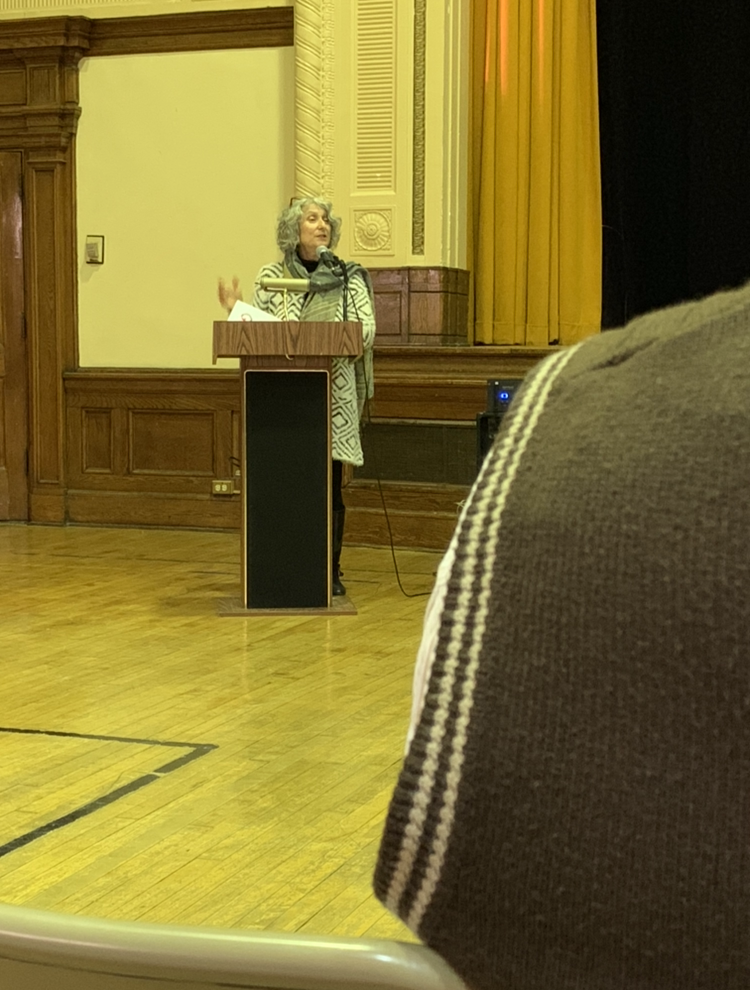 Next was a discussion of new projects within the community. Ironically, the main project in the movement was to my first choice of college at NJCU. Within the next few years, the campus will be expanding alongside Westside Avenue.
Soon enough, we will be having a residential building for the community, not so much for the students because the university just recently built the new dorms in Westside Village in 2017. It'd be a Performing Arts center and studio, mainly for Ballet dancing and theater shows. Across from that building will be a fancy restaurant. In the local area, a Shoprite will be built. Essentially, this will be a new campus within itself.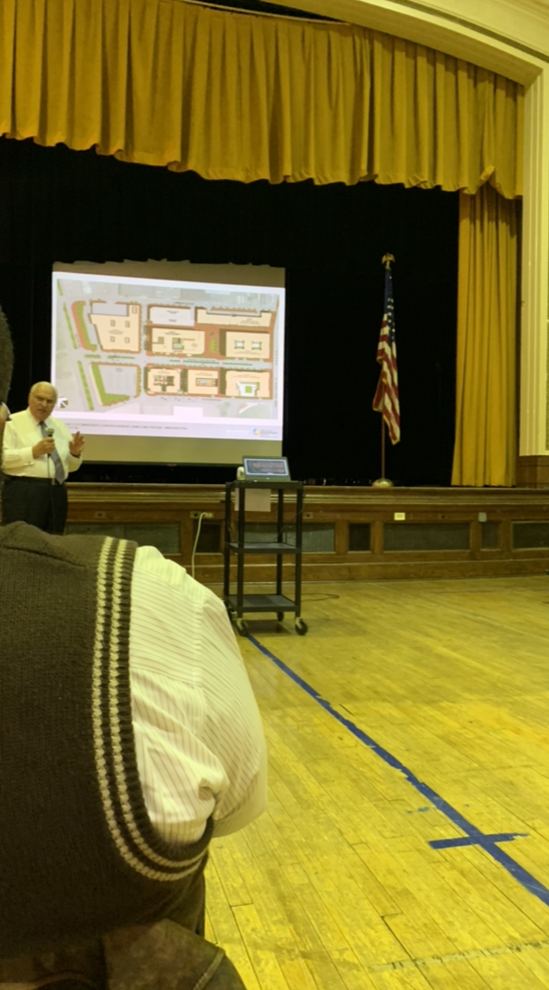 All of this sounds fantastic, but how much will the tuition rise? "Zero," was the answer I got.
As for residential apartments, affordable housing is included. Affordability was essential in the process of all of this due to the fact that NJCU is the most affordable public university in New Jersey. From what I was understanding from the meeting, this project coming to fruition shouldn't increase taxes or cause any negative side effects to Greenville.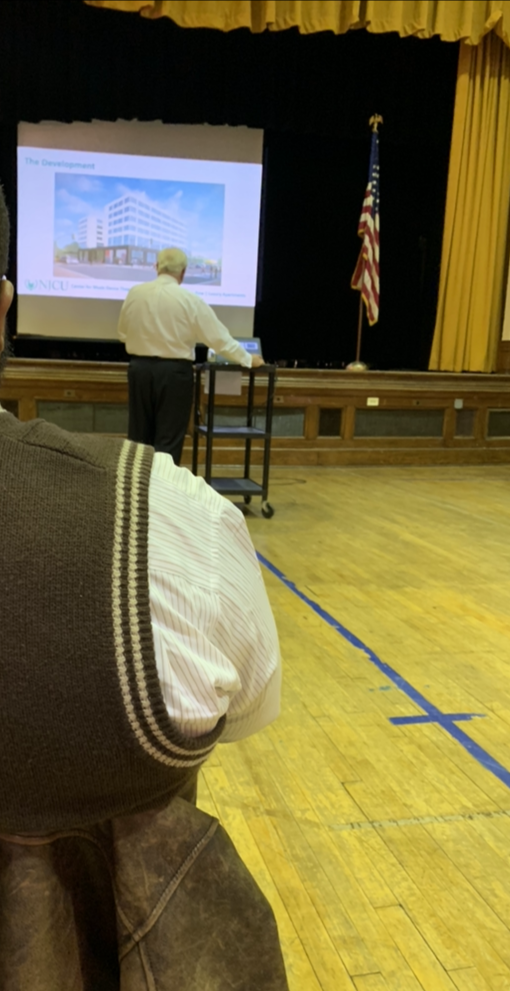 No one can say whether this is true or not, but I can't help but wonder what will happen to all of the local corner stores and delis? I feel like the most convenient thing about Jersey City, especially in Greenville, is the fact that you can get a sandwich, bag of Skittles, or a simple bottle of water every few feet from a small local business. I feel like there'd be no need to support your local bodega when you can buy a pack of water bottles from a name brand supermarket.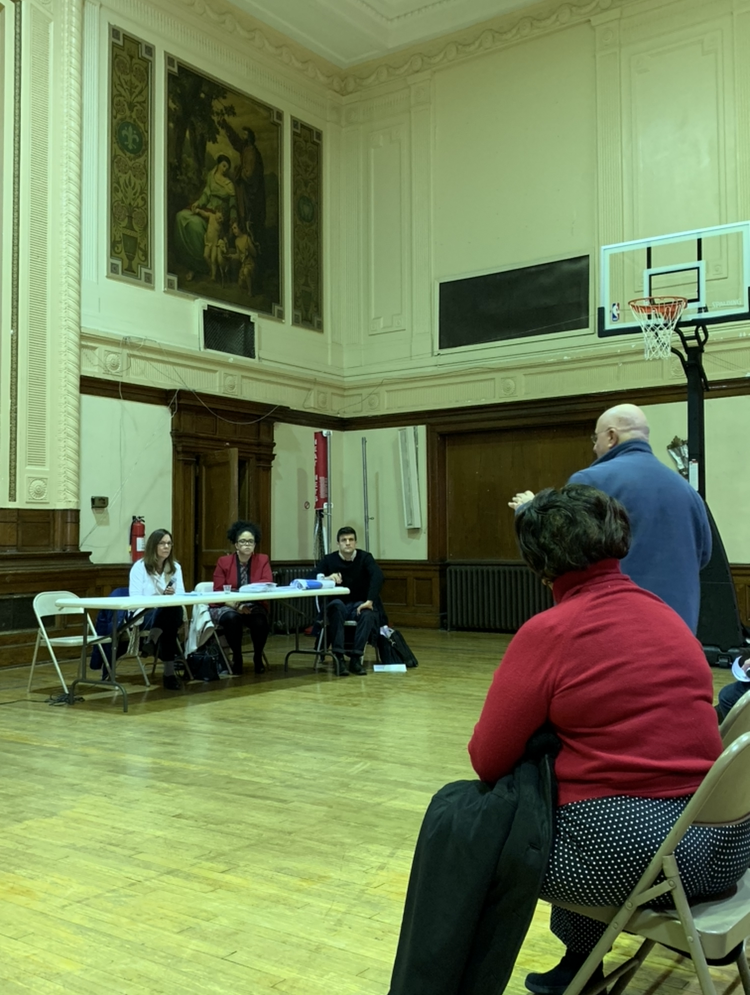 After questions were answered for the NJCU, the floor was opened to questions about the community in general. I've noticed there are two types of people asking questions at a public meeting. There are people who ask questions generally because they're curious and want to understand what's happening in their community. Then there are the ones who ask questions and don't want the correct answer. They want to attack you, embarrass you, and place all the blame on the city.
When you come to community meetings, it's best that you acknowledge two things; You're not talking to the city, you're talking to people who represent the city and jobs are to help you in the best way they know how to. Attacking them doesn't help them do their jobs better.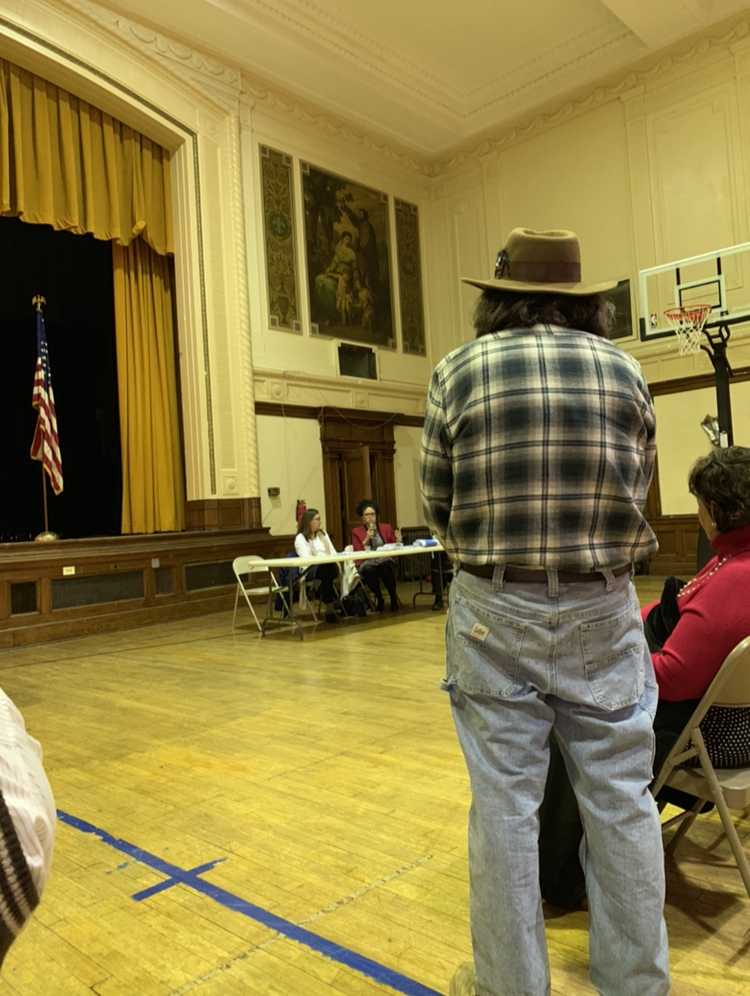 Second, these people can't solve problems they know nothing about. If your block has had no water for a few days and no one reported it to the city, what do you expect? Denise encourages the people to email her or contact the city some way so they can start working right away to help solve the problems you have. It's not osmosis, it takes a team to solve problems that involve the community.
At some point, we had an overview of the Bayfront. Bayfront is another topic within itself. It's something no other city or town has ever done across the country. It's an exciting project everyone is anticipating to see come together but here are a few things that were brought up – there will be affordable housing and it will be stretched alongside Westside Avenue, about 100 acres of land. There was a lot of information about Bayfront thrown at us, but there are a lot of questions about it that can't be answered yet because it's a project that is too new and has barely started.
Denise concluded the meeting at 8:15 to answer all of our questions and to make sure we didn't get out too late. Denise's email is listed below.