Catch up with news from the past week!
---
The Community Needs and Fair Housing Survey available for the public
The Division of Community Development is deciding its priorities for funding and the barriers to fair housing that need to be addressed over the next five years, and they want the input of the community. Fill out the Community Needs and Fair Housing Survey at bit.ly/jc2020survey to share your thoughts on issues like affordable housing, public infrastructure, neighborhood needs, and more.
18-Story Mural Created by International Artist Unveiled
The city has recently unveiled an 18-story mural at 627 Summit Avenue, painted by international artist MadC as part of the Jersey City Mural Arts Program. The second side of the 627 Summit Ave building will be painted by international artist 1010. His work will begin on June 30th and is expected to be completed by mid-July.
Jersey City's Plastic Bag Ban begins June 28th
Don't forget to bring your reusable bags! Single-use plastic bags will no longer be available as carryout bags in the city.
New Call for Art on Central Ave
The Central Avenue SID Management Corporation is seeking creative proposals for public art installations within the Central Avenue shopping district. Selected artwork will be commissioned for installation late summer/early fall and paid upon completion. The submission deadline is Friday, August 2, 2019.
All artists interested in participating must complete and adhere to the guidelines in the Request for Proposal (RFP) which is available online: www.JCHeights.com. A hard copy of the application can also be obtained from the CASID office. It is a competitive process allowing all artwork and artists an equal opportunity to be selected. Preference will be given to proposals that contain 1) original and well-executed use of Trompe l'oeil art technique involving realistic imagery that appears three dimensional and 2) artwork that references the rich history of the surrounding community (i.e. The Heights/ Jersey City/ Hudson County).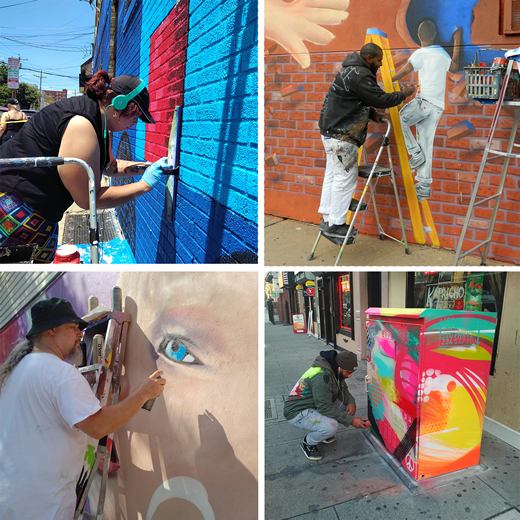 Local resident saved by firefighters honored at JCFD Awards ceremony after visiting the firehouse daily for 55 years
When Gregory Green was 10 years old, he was saved from a fire in his home by firefighters from 20 Engine and Ladder 5. Since then, he has spent nearly every day visiting the firehouse to help with chores and hold conversations with the firefighters on duty. Mr. Green recently battled cancer, lost his mother, and is dealing crippling health problems. Firefighters now visit Gregory at his rehab center regularly to return the favor he bestowed upon them for 55 years. Mr. Green was recently made an honorary Deputy Chief of the department at the annual Jersey City Fire Department Awards Ceremony.
Jersey City's police presence expands with historic staffing levels, 50 new police officers take the Oath of Office
https://www.instagram.com/p/By0clx2lTci/
"We've seen a 70-percent decrease in areas of major crimes in just the last 2 years," said Public Safety Director James Shea. "That's a testament to the administration's focus on increasing public safety. Crime continues to decrease and we will continue to provide the necessary resources and personnel until every neighborhood is safe."
With this latest class, the police department is comprised of 945 officers in total, with 50 additional recruits set to enter the academy this summer. This latest class is comprised of 84% minorities, including 15 females, to more accurately reflect Jersey City's diverse population.
Get involved with Central Avenue Redevelopment Plan at community meetings
The Jersey City Division of City Planning, in partnership with the Central Avenue Special Improvement District Management Corporation, want public input on how to improve Central Avenue (specifically block 2901) to better meet community needs. Members of the community can provide input at two upcoming public meetings: 3:00 pm on Wednesday, June 26th and 10:00 am on Saturday, July 20th. Both are being held at 366 Central Avenue, Jersey City.
Jersey City Proposes New Ordinance to Regulate Short Term Rentals, Protecting Housing Market and Preserving Neighborhoods
The City Council recently voted on reforming short-term rentals in Jersey City, eliminating for-profit, hotel-style rentals throughout the community. This would be creating requirements for property owners to be on-site, identify what type of housing may be considered in short-term rentals, and limit the time a person can rent the property to no more than 28 consecutive nights.
New bike lanes painted in front of City Hall
Protected bike lanes started getting painted, as seen in front of City Hall. By separating cyclists from motor traffic, cycle tracks can offer a higher level of security than bike lanes and are attractive to a wider spectrum of the public.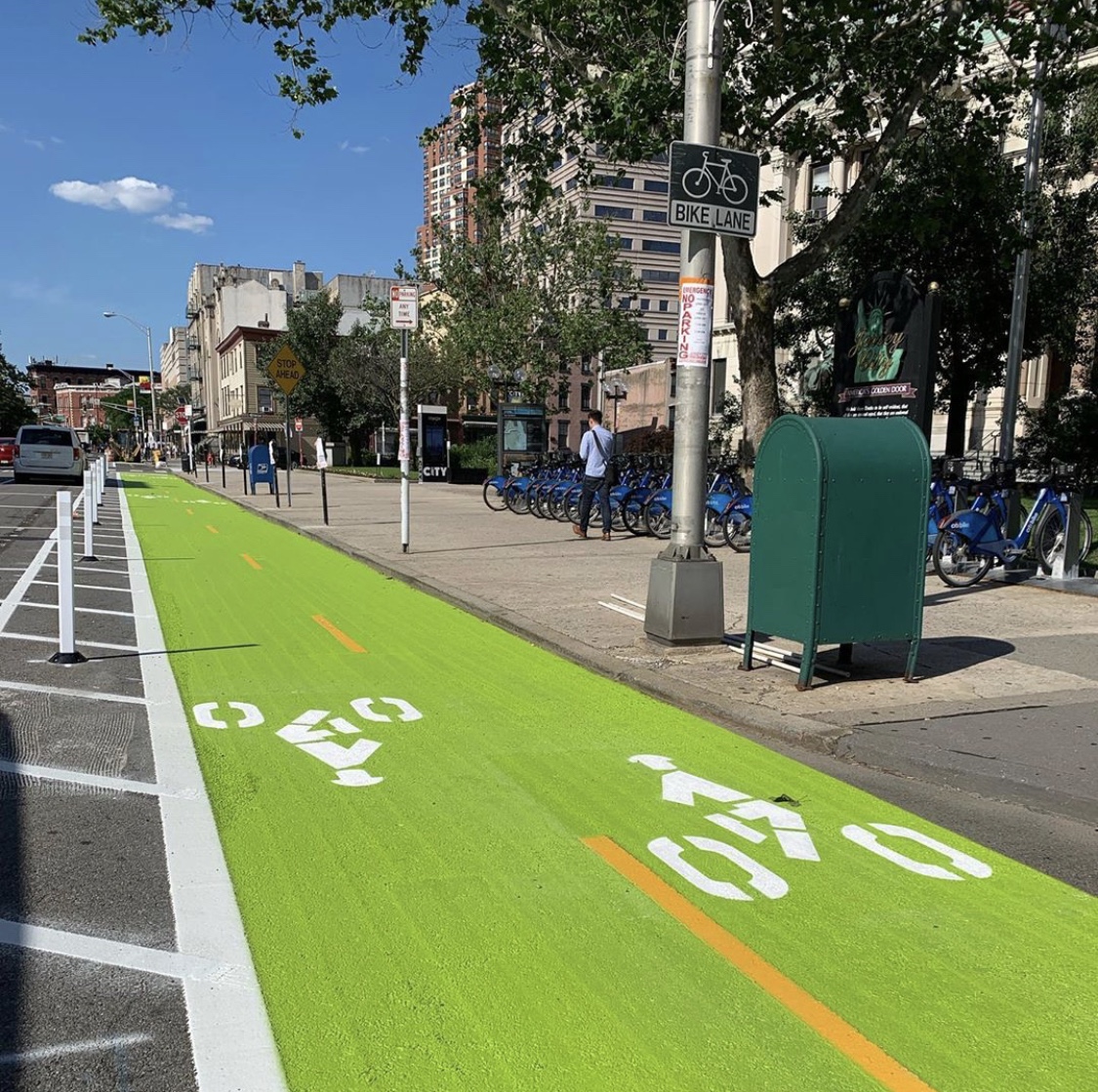 Jersey City to Form Shade Tree Committee to Plant and Maintain Tree Canopy Citywide
The Shade Tree Committee was formed with the purpose of expanding and maintaining tree stock throughout Jersey City through planting hundreds of trees. This would improve water retention, reduce storm water runoff, and maintain biodiversity.