Everyone needs that one person to talk to when things go wrong. For our youth, it's import for them to have guidance when they need it.
Robyn Gorman and Steven Campos work for an organization, Hudson Partnership. In a nutshell, they are that helping hand that comes in and listens to the child, find the problem and work with the family and child to help. This happens before the law does.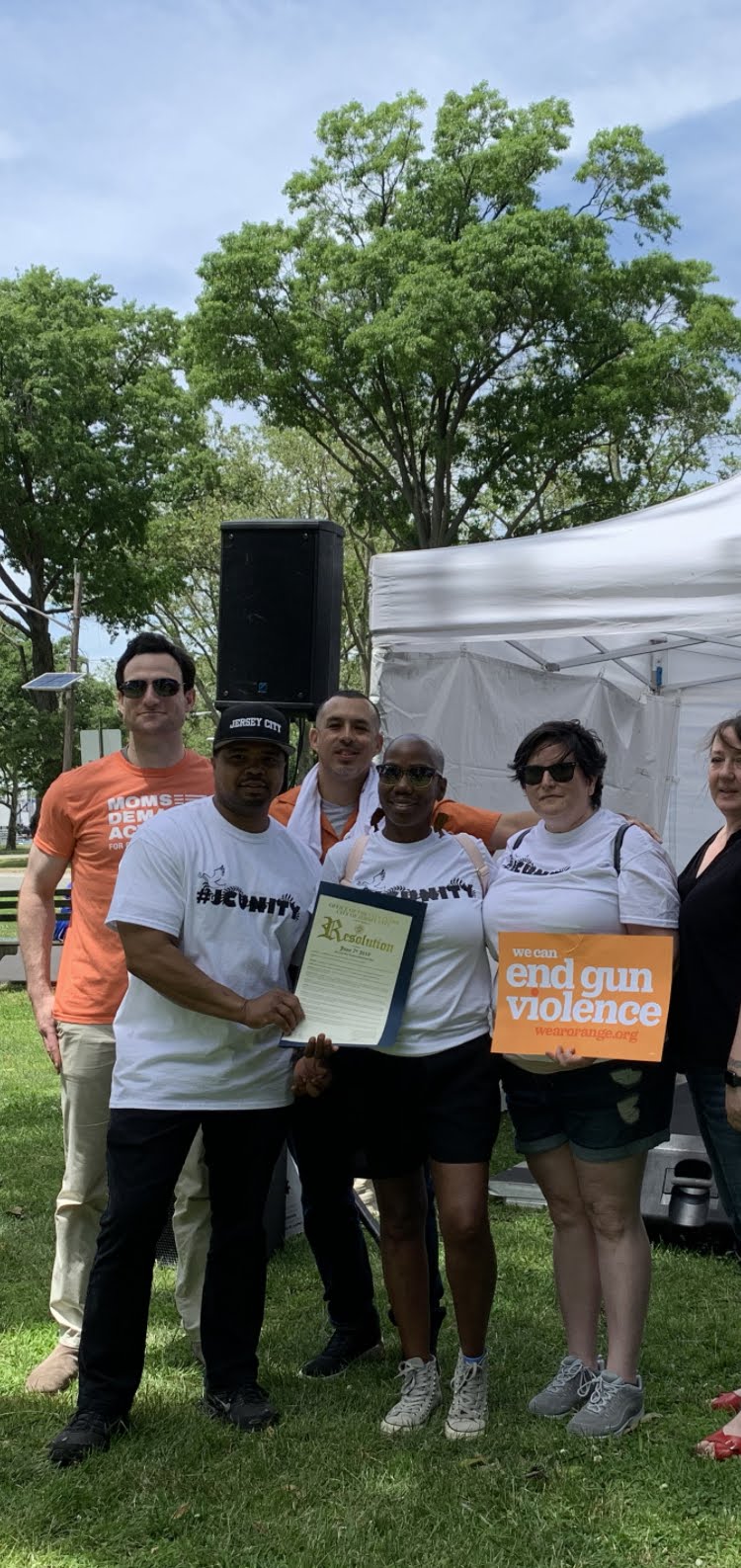 What are your names?
Robyn: Robyn Gorman
Steven: Steven Campos
What do you guys do here at Hudson Partnership?
Robyn: I am the Chief Executive Officer. I've been with the agency about 4 and a half years now. Yeah, 5 years by the end of August.
Steven: I'm the Community Resource Director. I've been with the agency going on 15 years.
Where are you guys normally located?
Robyn: Our main office is in Secaucus on Midlands Parkway. And we have a community outreach center called the C.O.V.E, which stands for Community Outreach Voice and Empowerment, on Pacific Avenue in Jersey City.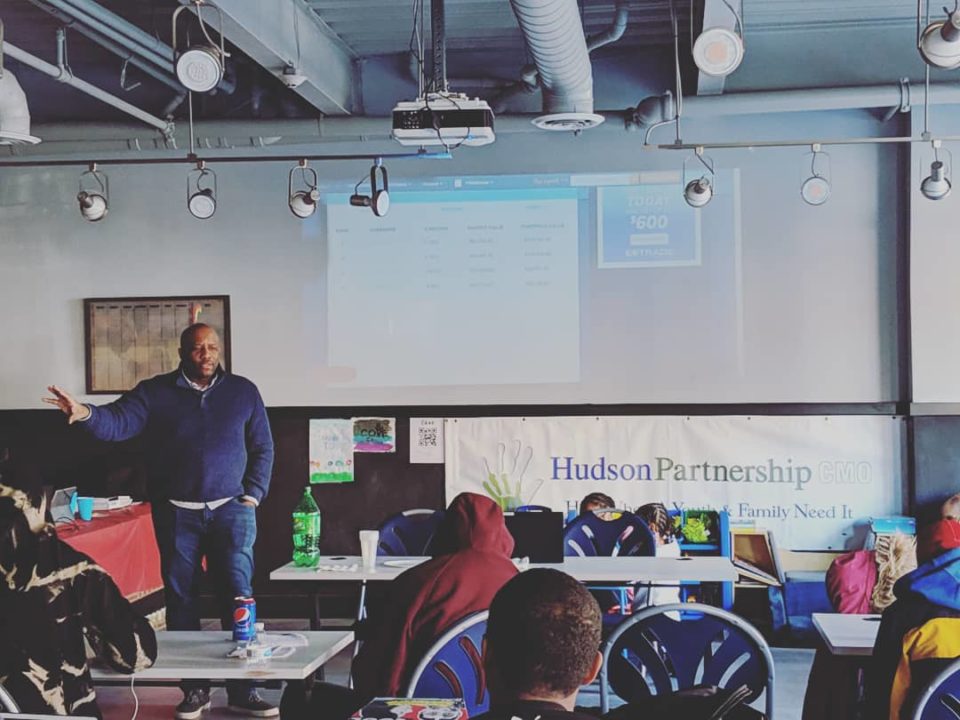 Why did you guys decide to open up an office in Jersey City?
Robyn: There are a couple of reasons. We are a Hudson-wide program but the municipality in Hudson County that provided the most referrals to the services for youth are from Jersey City. We're a community-based program. So Secaucus is very nice in the sense that there's parking. Haha we have a nice big parking lot. We have a big training room. We can do large training.  There are some benefits to that office space. The only thing that it didn't provide to us is access to the community.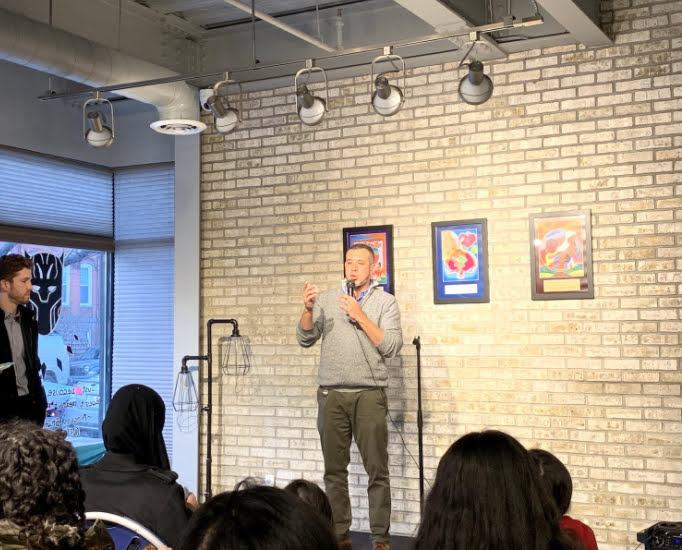 We really wanted to have space where we can; kind of a multipurpose space right within Jersey City. A space that could be used for different things. Whether that was educational events or presentation or workshops or networking events that Chicpea has done. Or ways for the community to come in and learn more about us, or for us to learn more from the community about what the needs are. It's tough to do that from Secaucus. So we really wanted to do something right here in Jersey City.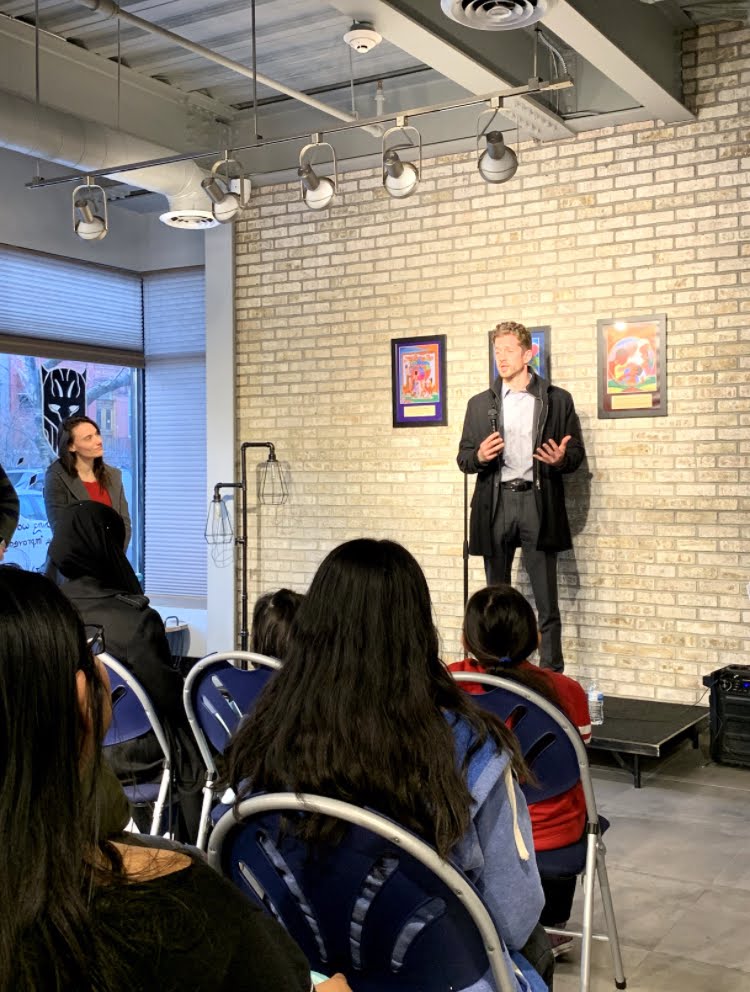 We wanted to create a really safe space for the youth to come and feel comfortable getting to know us so if there's a time in their life when they need someone to talk to, they're looking for resources they're looking for support – that they know that this is a safe place to come. In addition to this space, what we tried to do is a partner with additional safe spaces across Jersey City. Other organizations have done similar things. Other organizations have started their own centers and places where kids can come and you know chill. And just hang out and talk, and not feel like they're in a really structured therapy environment or a really structured professional environment. For a lot of youth, that's not a comfortable place to be and that's not somewhere they really go to. And that's not the service we provide. We're not therapists. We're not counselors. We're just there to listen to hear and if there's something that they need that we can't provide, we wanna link them to it.
How did you design this place?
Robyn- Steven and I looked at a couple of different places. We wanted to be specified in the more southern part of the city. We wanted to be in either ward A or ward F. When we look at the youth that is most referred to us often the ones that have the most complex needs are often from this part of the city so we wanted it to be easily accessible to them and their families. We wanted it to be ideal to be on a bus route and like I said we wanted it to be easy for them to get to.
In designing this the way it's laid out we wanted it to make it morph into whatever it needed to be. If we wanted it to have tables in a big circle for a focus group we can do that. If we wanted to set it up like classroom style with a projector and powerpoint we can do that. If we wanted to have a comedy night and a stage with performers, we can make it into like a little auditorium space. We have a little living room area so if families wanna come in and talk and feeling they're sitting in someone's home, we have that for them. We have spaces for kids with books and toys. We have a chalk area so if a family wants to come in and childcare is an issue- hey bring your kids with you. They're welcome to come. They can come to play while they come to talk to us because we know child care is often an issue. It's tough sometimes when you wanna find an environment to talk about your teenager and you also have a 6 or 7-year-old, you know? You wanna let them know that those families are welcome.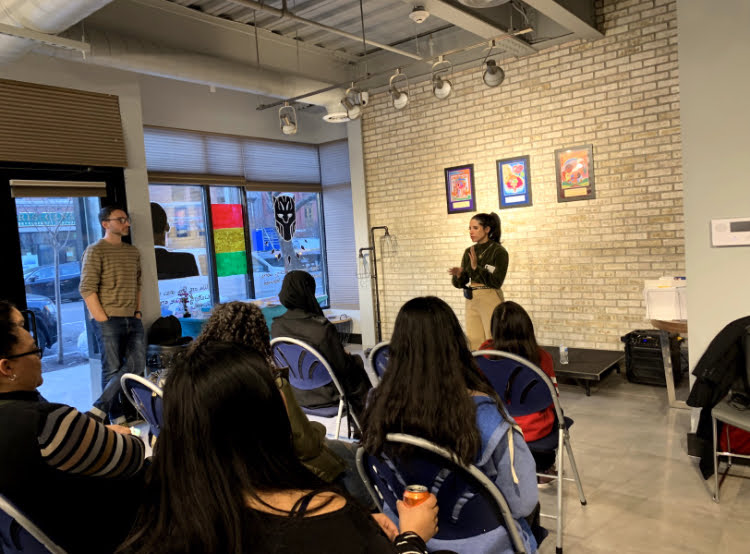 We open this up not just to the families that we service but to the general community. In order to have the services that impact we want it to have- just working with our kids and not the community wouldn't have that same effect. We want to involve the community because we both feel like the community is the expert. Outside people aren't. The community knows that the community needs. You need to engage the community. If you're gonna provide a support system for kids, you need to engage the whole community, not just the kids who are struggling the most but people out there who could be mentors to the kid. People out there who could be a support in any capacity. We have tutoring here. We have young cosmetology programs. There are people interested in working with youth and assisting youth and if we were just looking at our CMO kids we would've never made those connections. 
Steven: I think going forward what we're going to see more of with that in mind is we do have staff trained in a certain parenting approach. It's a curriculum. It's called the nurtured heart approach and it's just really bringing positivity into the home and through a technique, it's easy to use positive reinforcement. Sometimes it takes practice because of the frustration that Robyn is saying that families are in. So we started those classes here. We're slowing trying to get parents in for that. We have a sister agency that works with parents. We've hosted their support groups here. We're slowly trying to get parents in for that. That's really been a great way for them to bring it all together that have kids with special needs, they come here and get the support they need and they have fun and they talk and they laugh. They'll bring food and do putlocks. When they're looking to bring their kids to a place that's friendly and that they're familiar with, they now come here. they know to walk by. It's a physical space in Jersey City that the Hudson Partnership has various activities and that helps bring it together. So going forward we're really excited about expanding because we have that foundation, right that principle that this is a hub to bring it all together to have the community all come together.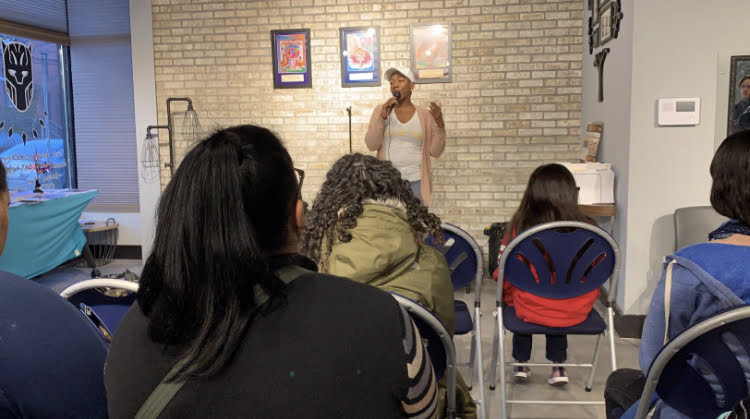 When you look at across the country and across the state of Hubs like that, the stuff that comes out of it – I can't even predict to you right now. I didn't know that we were gonna have a youth networking event here and that went great. We had some professionals that had never seen this space before that are from parts of Jersey City that we typically don't engage in that came through the door. And we had students across Hudson County that are also gonna be very successful superstars and now they know about this space, you know so we want to have the community just all mixed here. And that's a really big benefit for the kids and families in the mix. Cause they're typically really left out of all that stuff or the feel like they can have access to that stuff. So I think that's really the exciting part about all of this. The stuff that's coming out of here, its gonna be unexpected.
Robyn: There's already so much more that's happened here since July that we could've possibly predicted!
Steven: Like it hasn't even been a year and this place has been buzzing.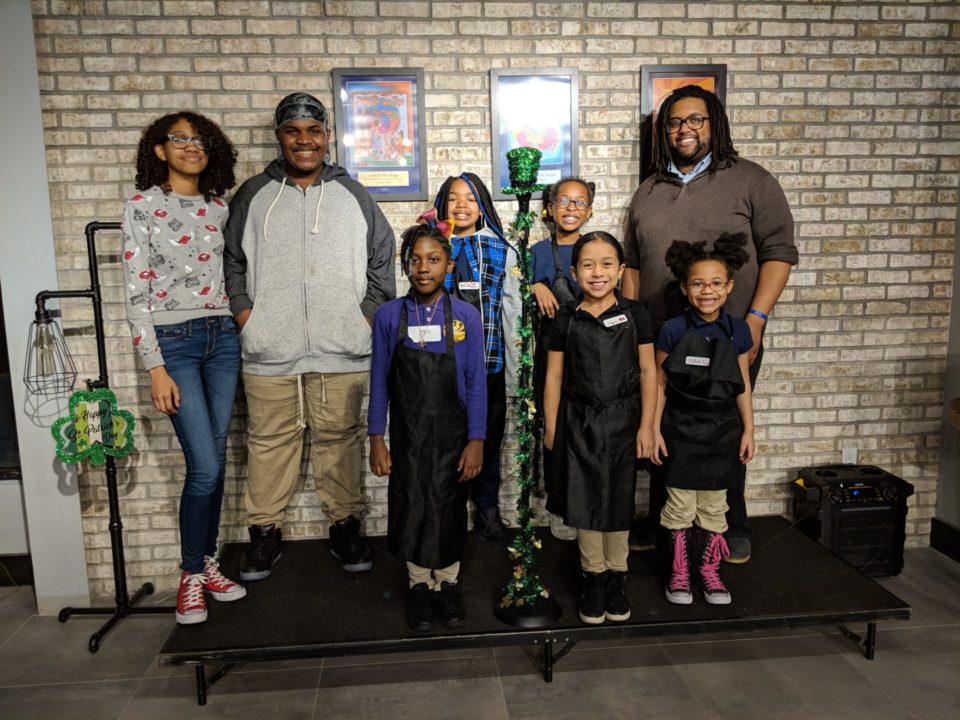 You can keep track of all upcoming events at Hudsoncmo.org and on their Instagram and Facebook.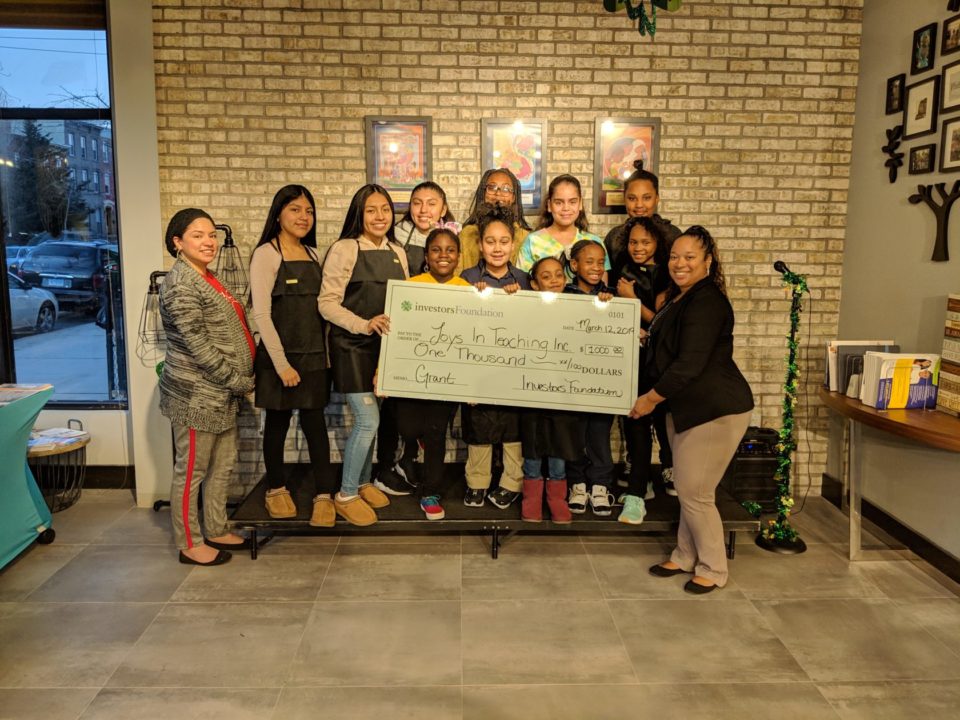 One of the main partnering companies is with Joys in Teaching. They provide personal weekly tutoring and entrepreneurship and cosmetology classes. The most amazing part is it's all free.
CEO, Jomayra Torres explains why she chose The C.O.V.E as a place for all of her programs.
"When we first started the Young Cosmetology Career and Entrepreneurship Program, we were looking for a space in either Ward A or Ward F, two areasnin Jersey City in desperate need of youth enrichment programs. The Cove had just opened when we made a call to Steven Campos who graciously opened the Cove doors to us without hesitation. As part of the program, we offer tutoring so any children both in the program and within the community, could receive Free help, lessening the burden on parents who want help for their children but can't afford it."