After Mayor Fulop delivered his state of the City address, he announced he would be hosting several smaller "community meetings" for each ward to discuss issues specific to those parts of the city.  So far there have been 4 meetings and there will be 2 more.  The meetings are open to the public and give a chance for those who attend to voice their concerns and ask the mayor questions.  Before I get into how I actually felt about the meeting…. let me tell you about what was covered.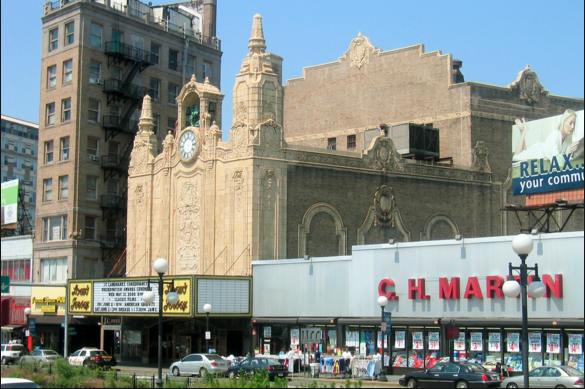 Being that Journal square is the center of our city, it is also the most congested and has the most traffic.  Which leads to excessive amounts of potholes and traffic.  Also, speed bumps located near school zones to slow down aggressive drivers were a major concern.  Road repairs are said to start in April and end in November.  If you would like to report a road that needs to be repaired or speed bump installed please email the mayor with your concerns.  (The email will be listed at the end of the article.)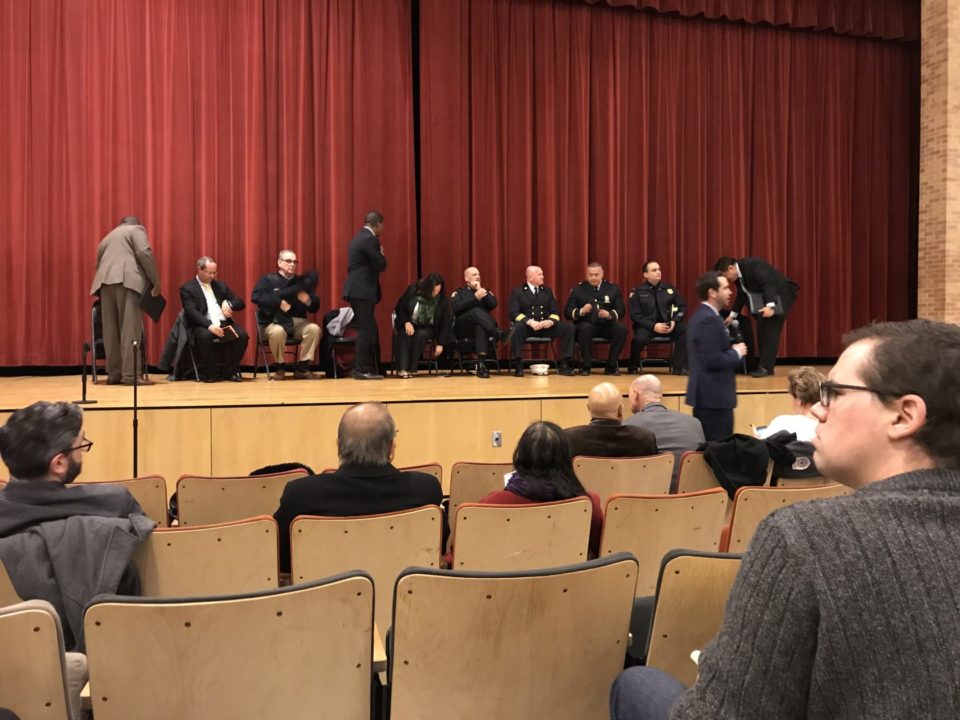 Next up was the Reservoir and track in Pershing field.  While repairs for the Reservoir were approved some time ago, it would cost an estimated 12 mil and being a historic site it furthers complication with the state.  So while it's on the radar it is not a priority.  As for the track,  The Mayor stated that the only way it would remain cost effective is if it could be used for the public schools which received push back from the parks recreational leagues.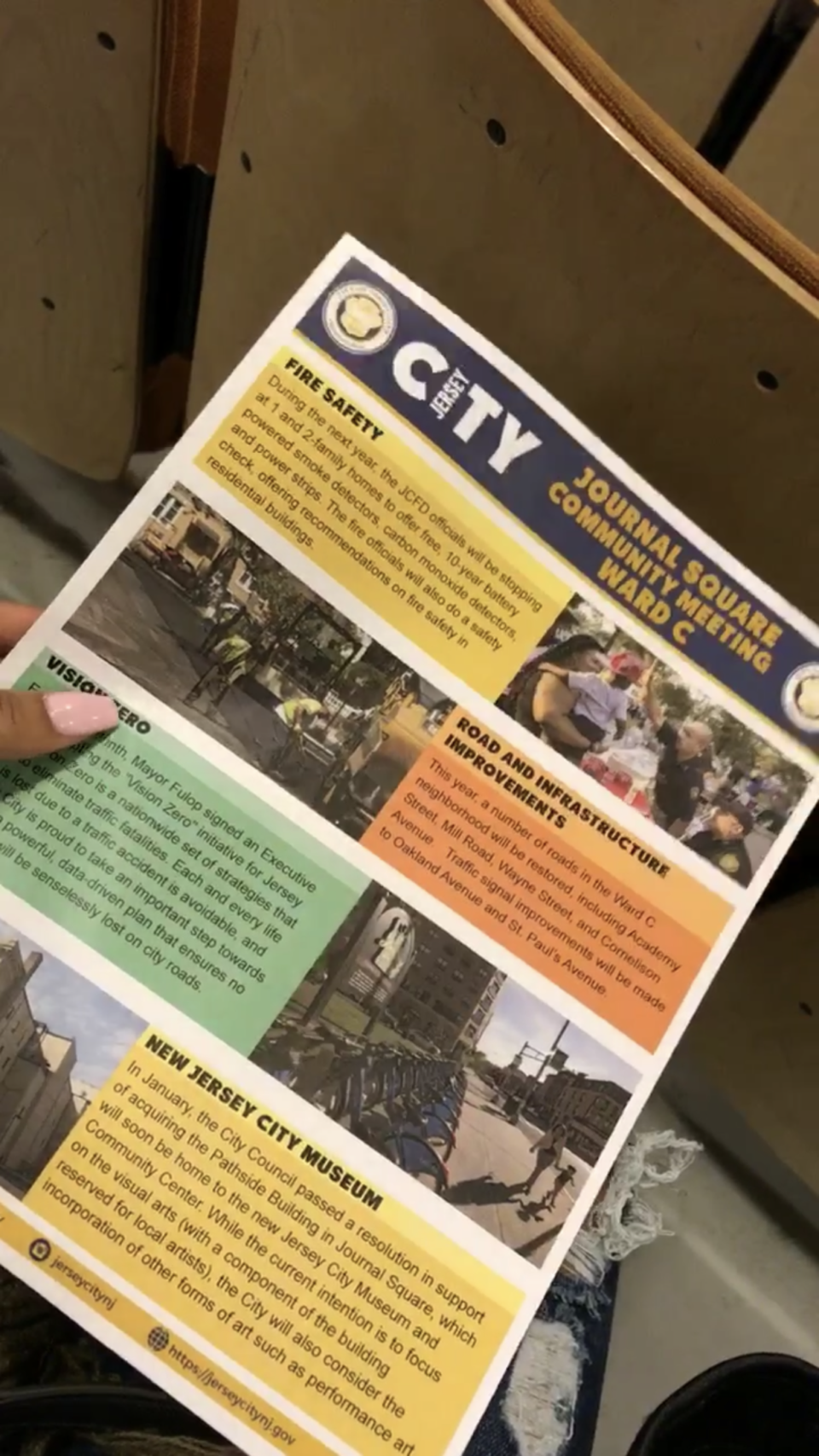 Other questions about the tax reval, affordable housing, diversity in jobs, and what the mayor intends to do with the 40 Mil the city has won for suing port authority were asked as well.  All of which were good questions, just not specific to Ward C. All in all most people raised some pretty relevant concerns for their community.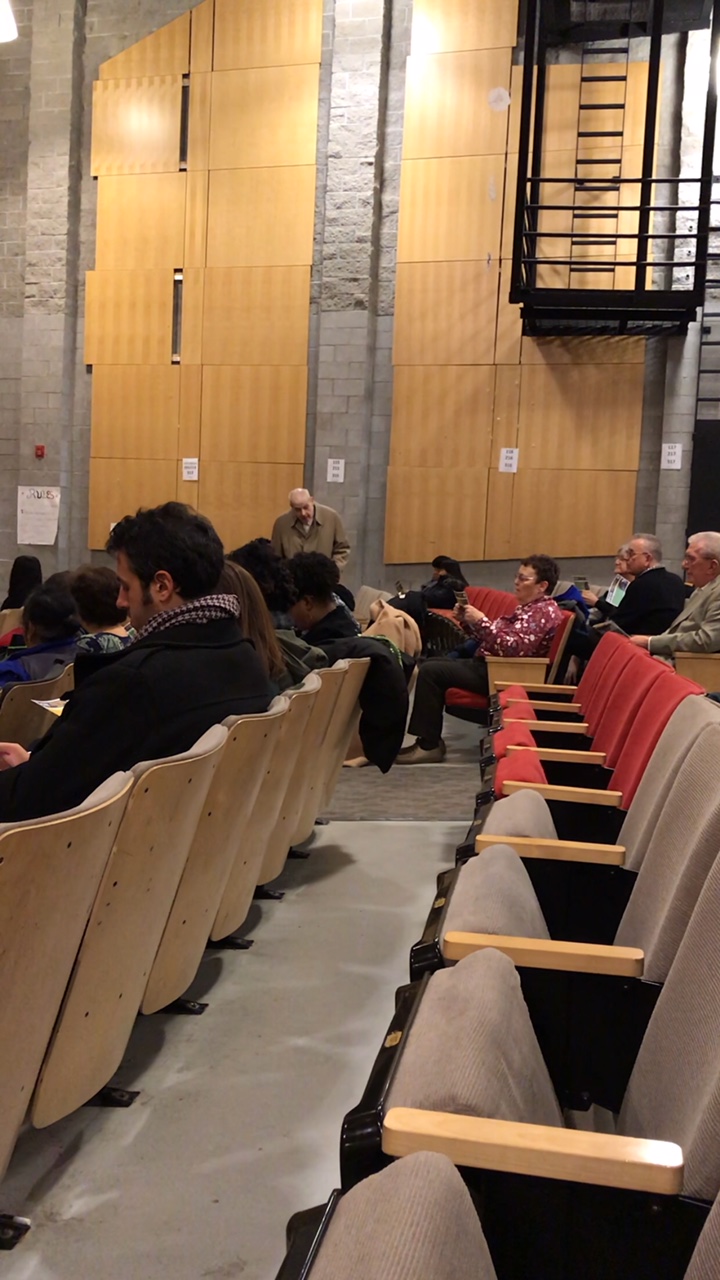 As for what I felt about the community meeting… most of it was productive but some of it was not.  Asking questions about the school district, roads, safety and police enforcement are all valid.  Questions about why the police didn't ticket a car parked in your driveway and houses that have loud music when you don't report them are not.  Multiple questions about why Jitney busses are parked on a block, and why there are no suitable dog parks (when there is plenty) are not.  And questions about why some large families choose to be overcrowded ARE NOT.   Also, even the important questions became repetitive after a while.  I get it – everyone wants a chance to be heard and I applaud all who came to make a difference.  But hearing formerly asked questions that were already answered a little bit of prior research works wonders!
These community meetings are a great way to get involved!  If you missed the last community couple of meetings, there will be a few more and the schedule is listed below.  As mentioned while the meetings are dedicated to specific community issues, all subjects are open for discussion.  Have you / will you attend a community meeting?  Let us know your thoughts below.
Mayor Fulop's Email – Fulop@jcnj.org
---
Community meeting schedule 
WARD B – March 29th 2018 
Coptic orthodox church – 427 West side ave Jersey City NJ
WARD E – April 4th 2018
Council city chambers City Hall – 280 Grove street Jersey City, NJ