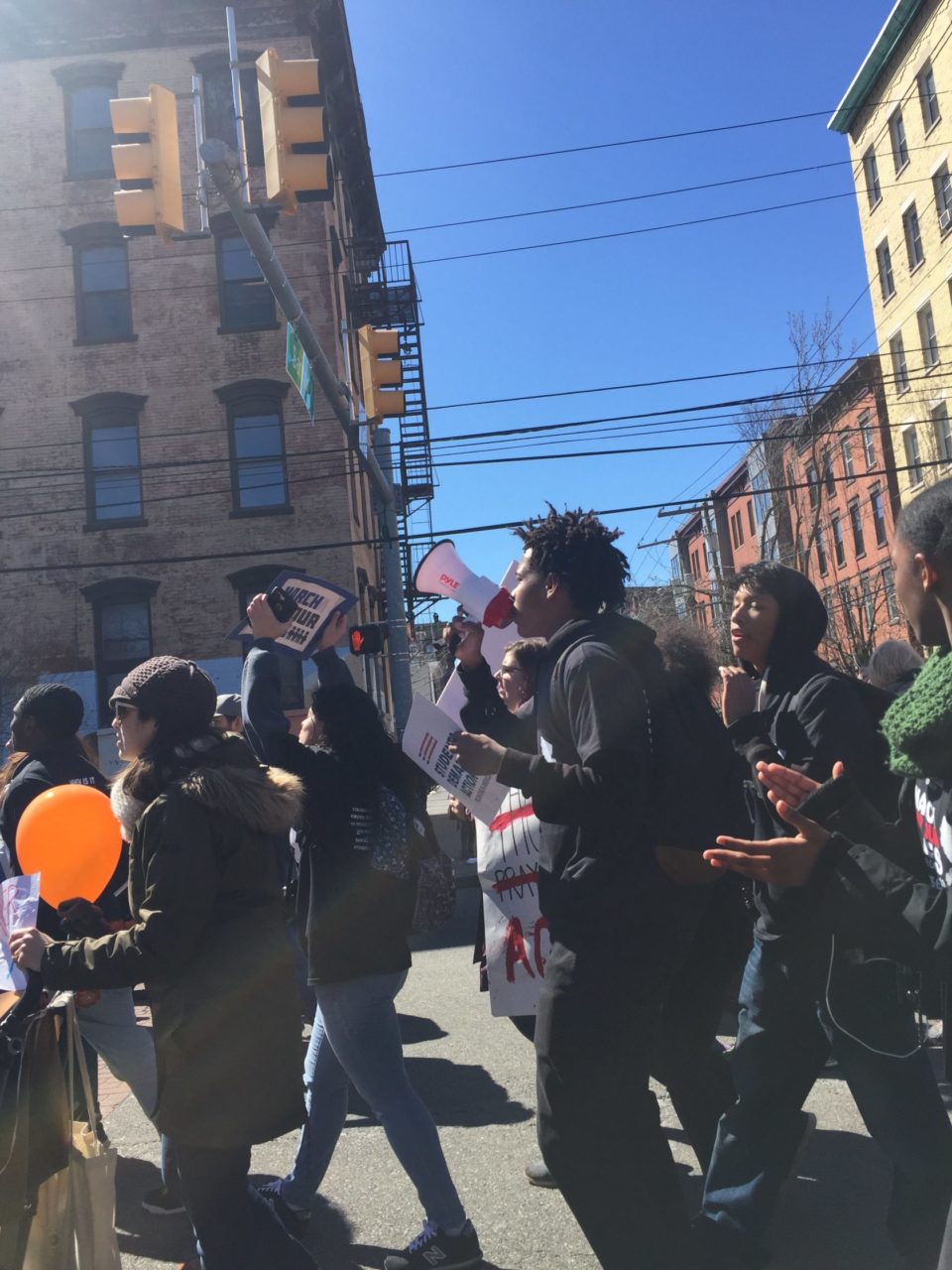 On Saturday, March 24th in 2018, was the day our youth marched in the cold but were heated by all of the gun violence that seems to be "normal" in today's society. Before I tell you how powerful the day was, let me inform you that all of this was organized and planned by our youth in Jersey City.
Two weeks in advance everyone was sharing the link to register for the march. I got the link from one of my friends and passed it along. As teenagers, we used social media as a way to spread the word about the event. As a result of about 1,000 people on that day, I think we did just fine. Not only was Jersey City taking part in this but cities all over America we're marching.
Every morning I check my email when I first wake up. I received an email from one of the members of the Jersey City Youth Court, Jai Patel. It was a simple heads up to just wear orange, bring snacks, and the agenda for the day.
Once I got to James J. Ferris High School, I registered me and my little sister in and was informed that they have tables to make posters and register to vote. I and my little sister went ahead and made our posters. Soon after a lot of people were asking to read our posters and take our picture.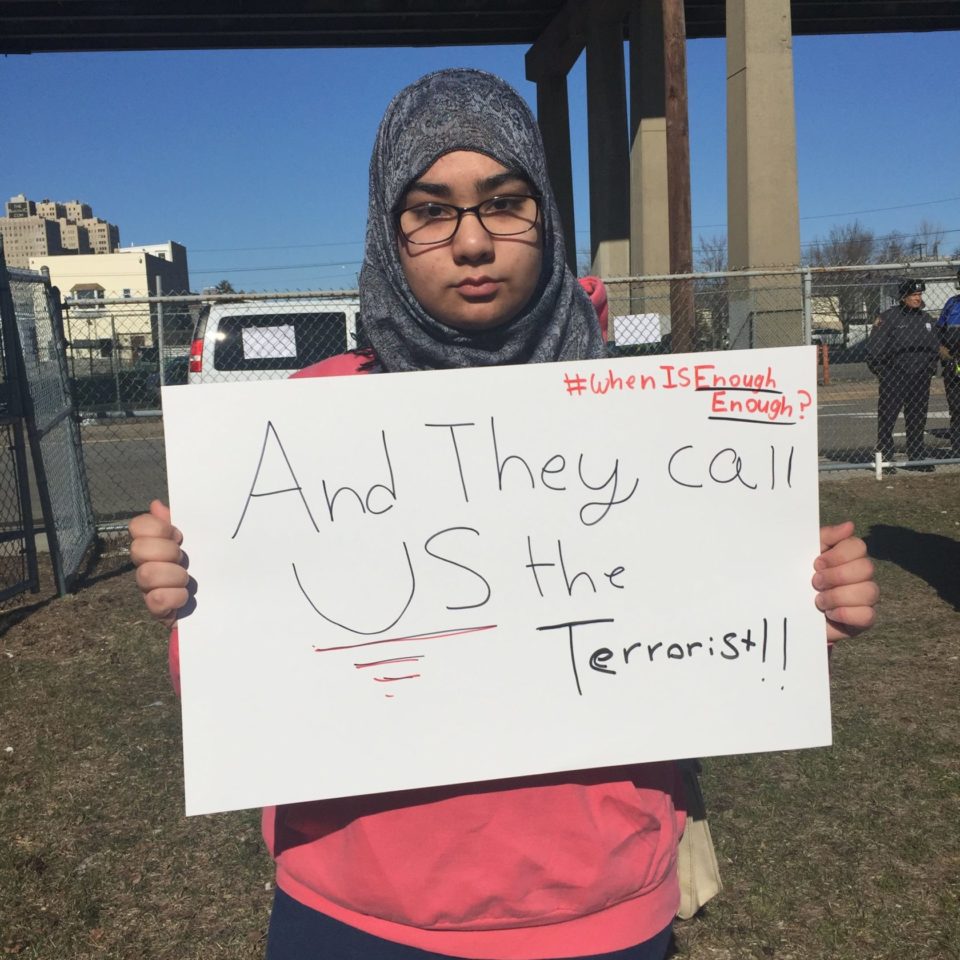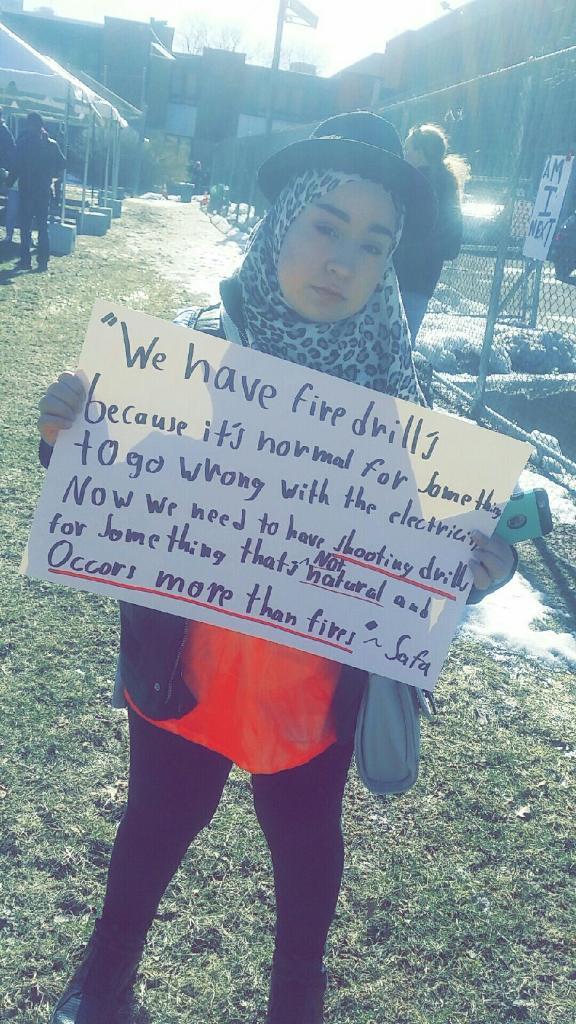 Walking around and waiting for us to leave and start marching I ran into so many people I know and met at previous youth events. I, of course, had to run into Youth activist and mentor, Coach C and Anti Crime activist, Pamela Johnson. Both work very closely with the youth and problems involving the community. The people you couldn't avoid seeing were the teenagers of this generation. One of whom goes to my school, that I did not meet before. Freshman, Desire Rosa was marching with her mom in attendance.
Why are you here today?
Desire: I am here today to support the protest against gun violence. I have very strong feelings towards it.
Is there anything that you're hoping to get out of today?
Desire: Yeah, to bring some sense into these people. It's crazy how it has to get to this point that children have to be dying and killed for them to actually do something about it. It's so sad and it's devastating.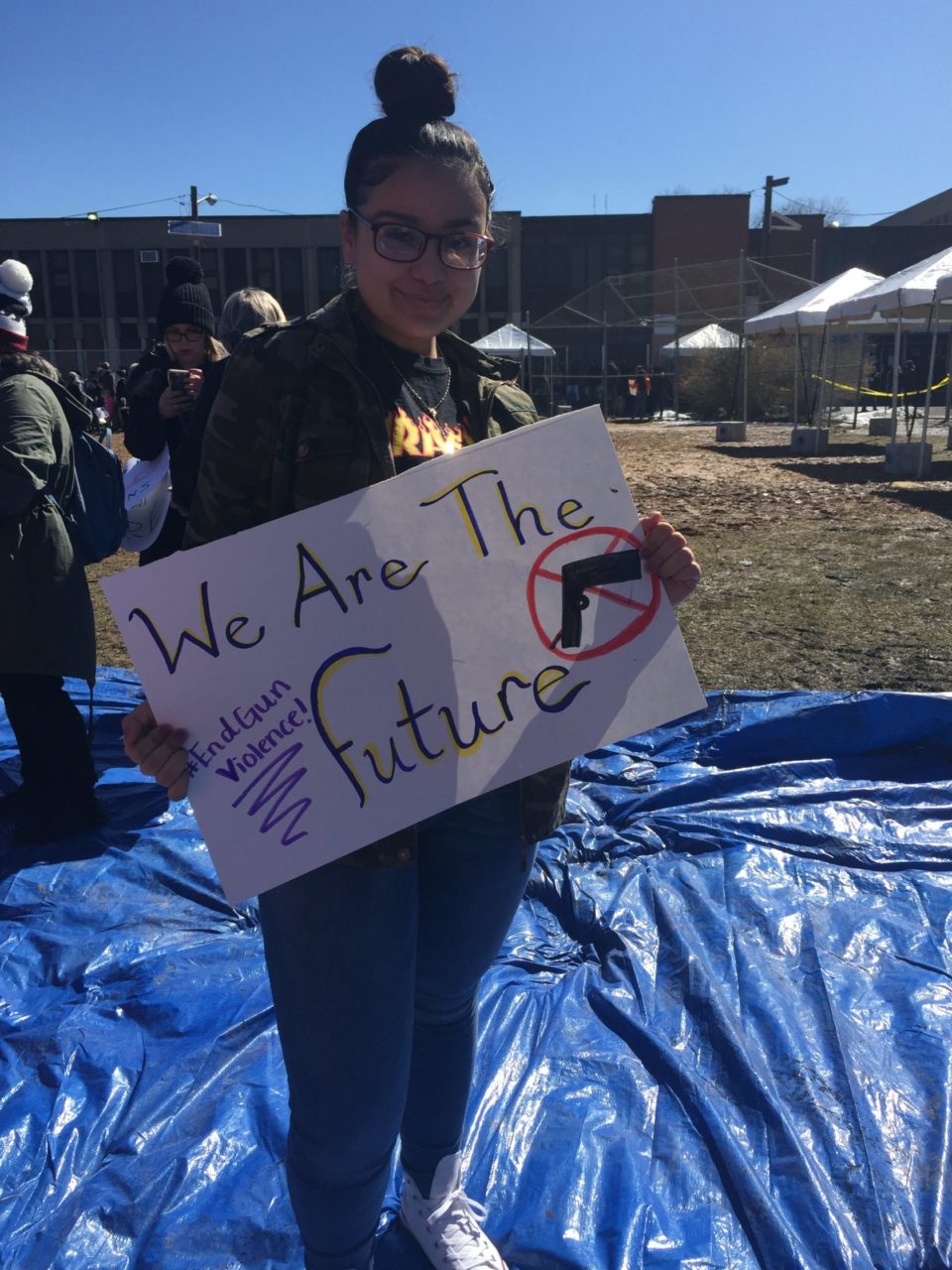 Shortly after we marched straight down to city hall and we were anything but quiet. The best part was everyone was in unison. The police lead us down to city hall and made sure we are all safe. The Food Not Bombs organization was there serving snacks and hot tea.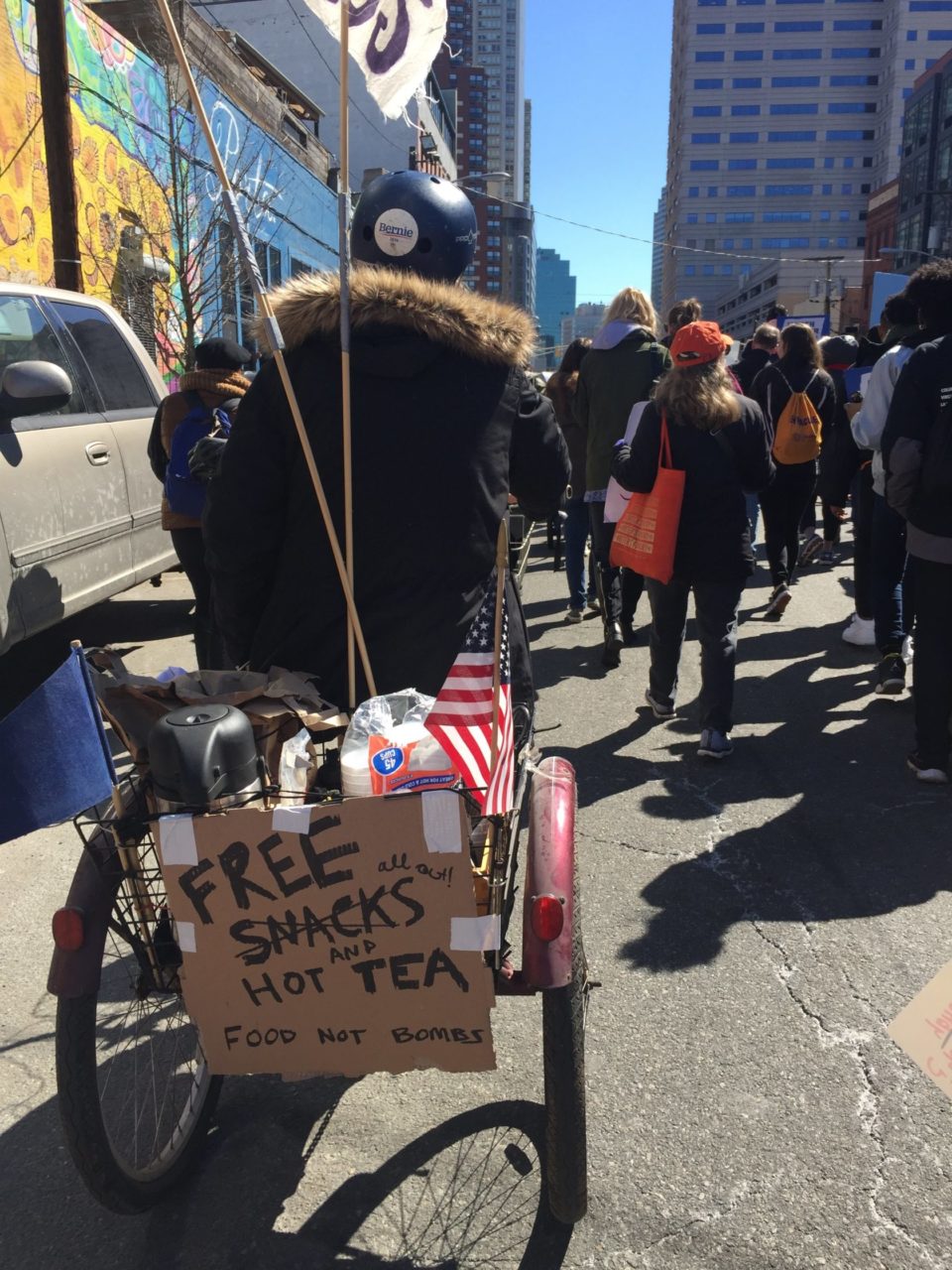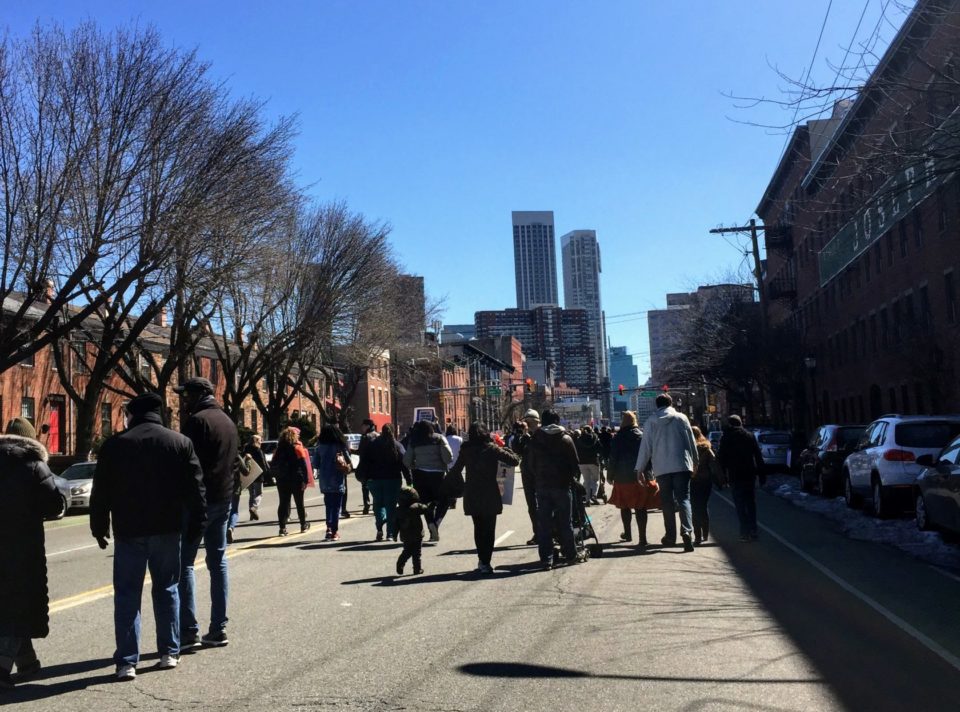 Someone had a microphone and asked us "what does democracy look like?" We'd all reply,"This is was democracy looks like." Zero casualties, just loud voices.
Once we got to city hall, I felt overwhelmed by the teachers, students, parents, and parents who had to bury their kids were there making a movement. This was the first march that I went to.
Jai started off the speeches and passed it to our mayor, Steven Fulop. Fulop congratulated the youth in making this happen and encouraged us to keep moving forward with what we are doing. Not just because he thinks this generation is doing a great job but because the previous generation has failed us. He also stated the obvious: gun control isn't just an issue in school but it's an issue in Jersey City alone. I personally live on the Greenville side of Jersey City and he wasn't lying when he said no one talks about the person that got shot last week on westside because it's almost normal now. A series of speeches continues after that until the march concluded at 1 pm.
There is more to do after today. Jai mentions that the next step would be to contact our state senators, Congress, and our governor and demand a change in our nation's gun control. If there's anything our teachers have taught us last week while they're on strike it's that there is power in unity and numbers. If one teacher was on strike, then they'd still be on strike today. However, since it was all of them on strike they got a result out of it. I don't see how we can't get stricter gun control. We can make the men using their second amendment, afraid of the youth using there first amendment.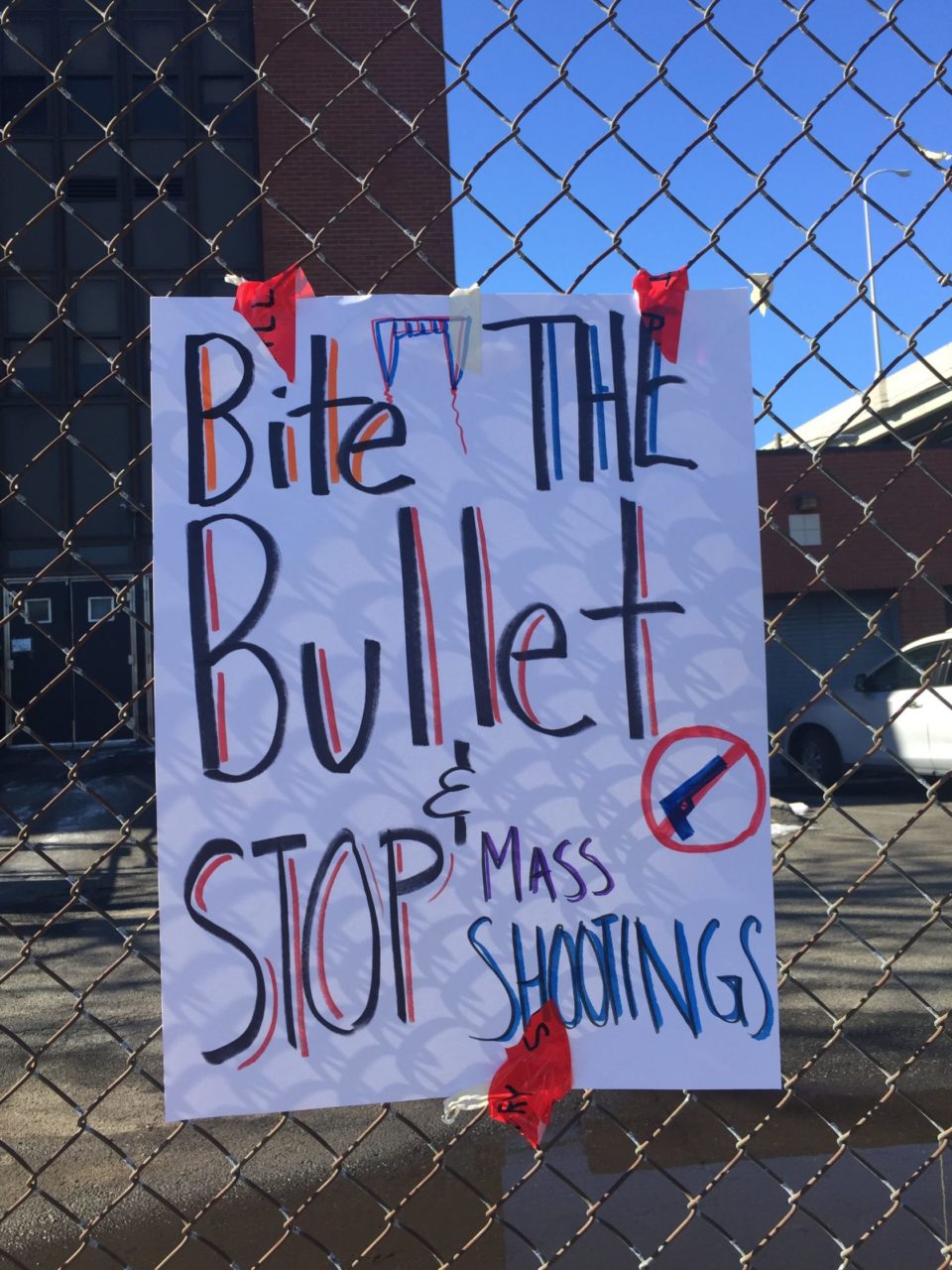 Let's not forget our age and how close we are to 18. If you're 17 you can register to vote, that way once you're 18 it won't be an issue for you. Bellow is the link to register for Hudson County.
English:
http://www.state.nj.us/state/elections/form_pdf/voter-regis-forms/68-voter-registration-english-hudson.pdf
Spanish:
http://www.state.nj.us/state/elections/form_pdf/voter-regis-forms/68-voter-registration-spanish-hudson.pdf
Simply fill out the paper, print it, and then mail it.