Protests are continuously being organized to support the Black community and fight for change in the system. We've put together a list of the local protests going on for the rest of the week with information gathered through several Twitter threads and shared posts. You can also visit https://jerseyblacklivesmatter.carrd.co/#njprotests for a full list of NJ protests.
But first – here's how to stay safe during a protest from Amnesty International: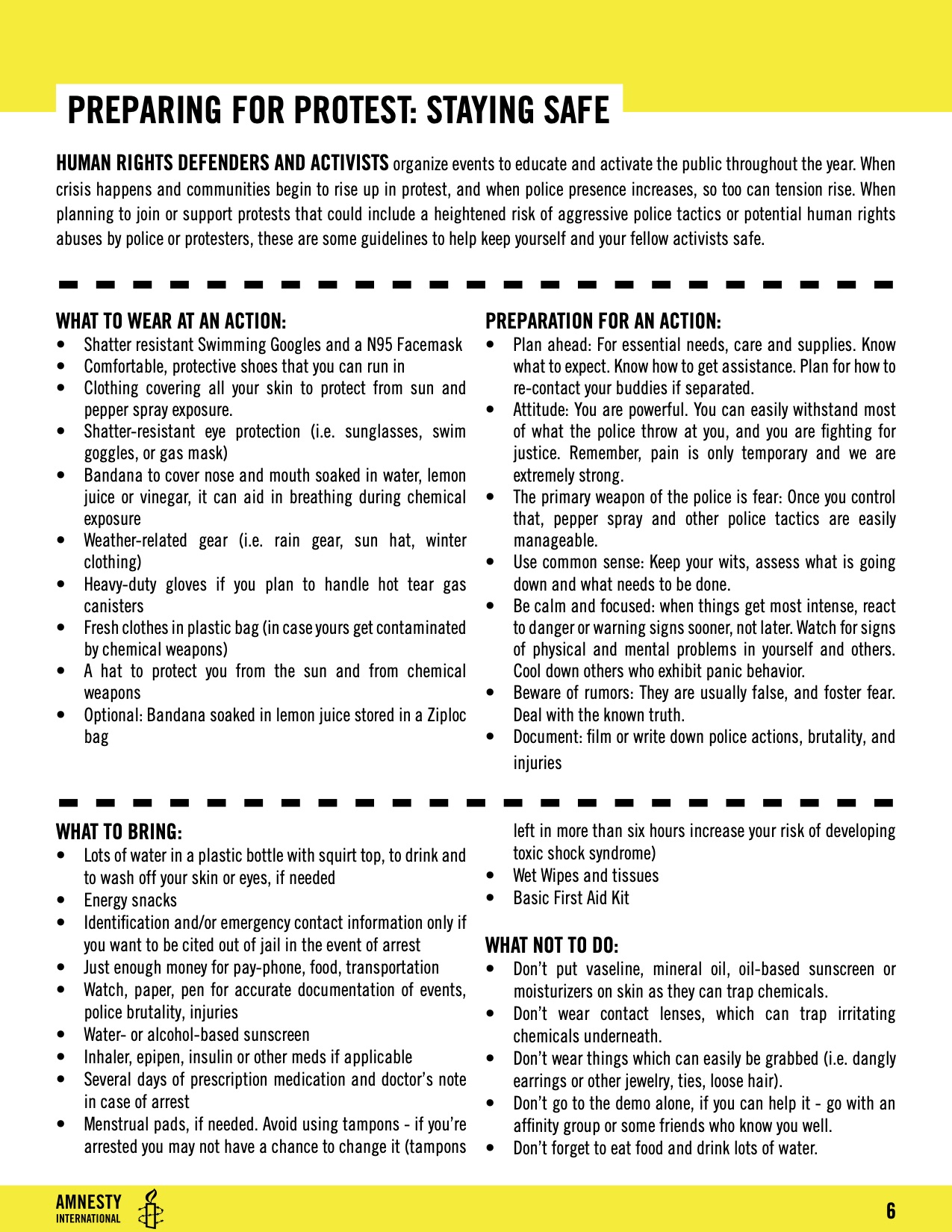 You can find more information in the Protest resource packet on their website. Travel with groups or at least a buddy and bring supplies. Be prepared and stay safe.
---
End Police Brutality @ 4PM
Recurring rallies at City Hall
Every Tuesday, Black Men United, Back Diaspora Club, and the Jersey City Anti-Violence Coalition movement are gathering at City Hall to continue the rallies and bring about change in the local system.
They are also hosting a Community Clean Up on June 13 at 11:30 AM starting at Arlington Park  
June 12
Protest @ 5PM
801 Bangs Ave, Asbury Park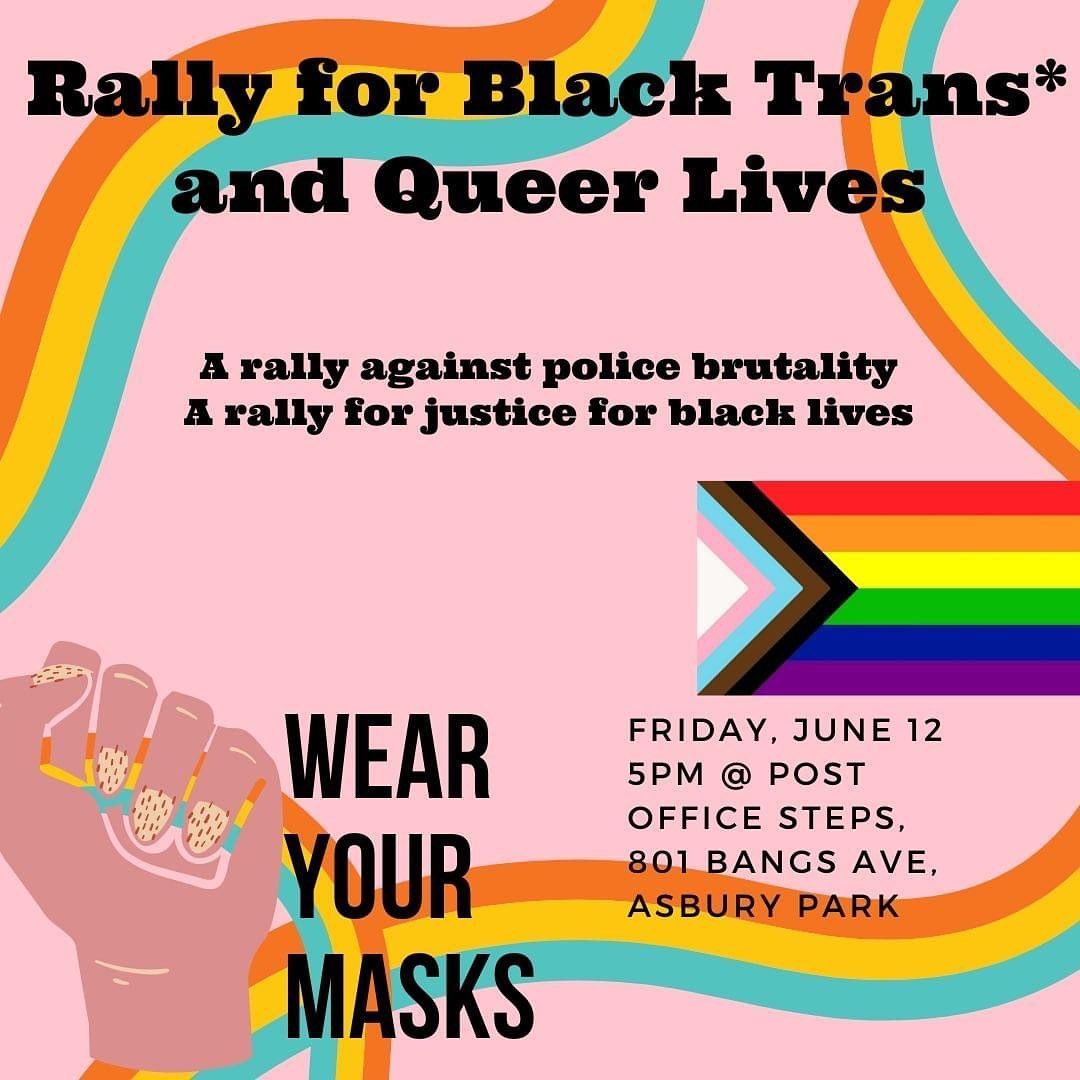 BLM Protest @ 12PM – 2PM
1 Jean Walling Civic Center, East Brunswick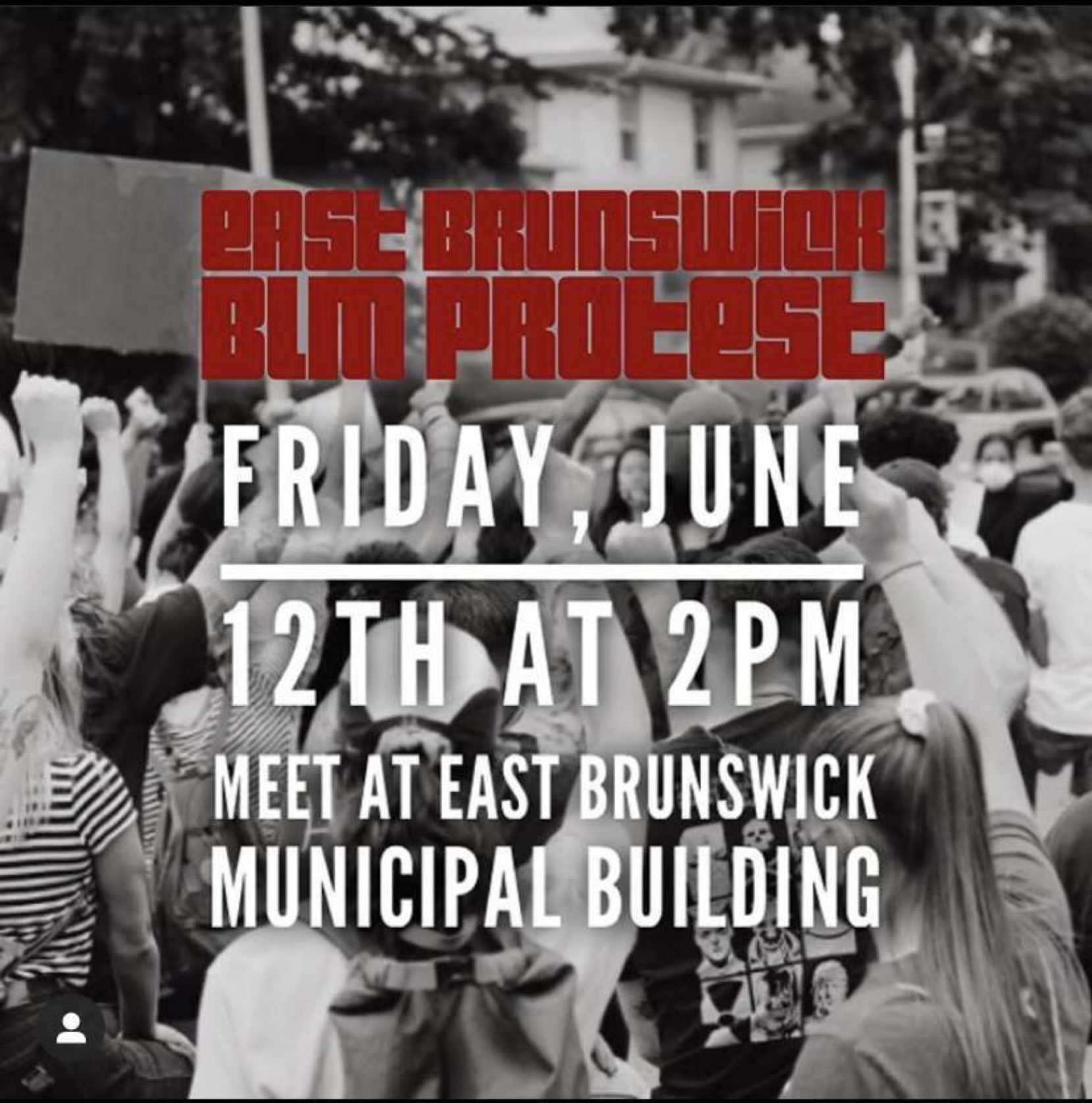 June 13
Qua's Creative Kidz – Be Kind & Solution Rally @ 12PM
758 Ocean Ave, Jersey City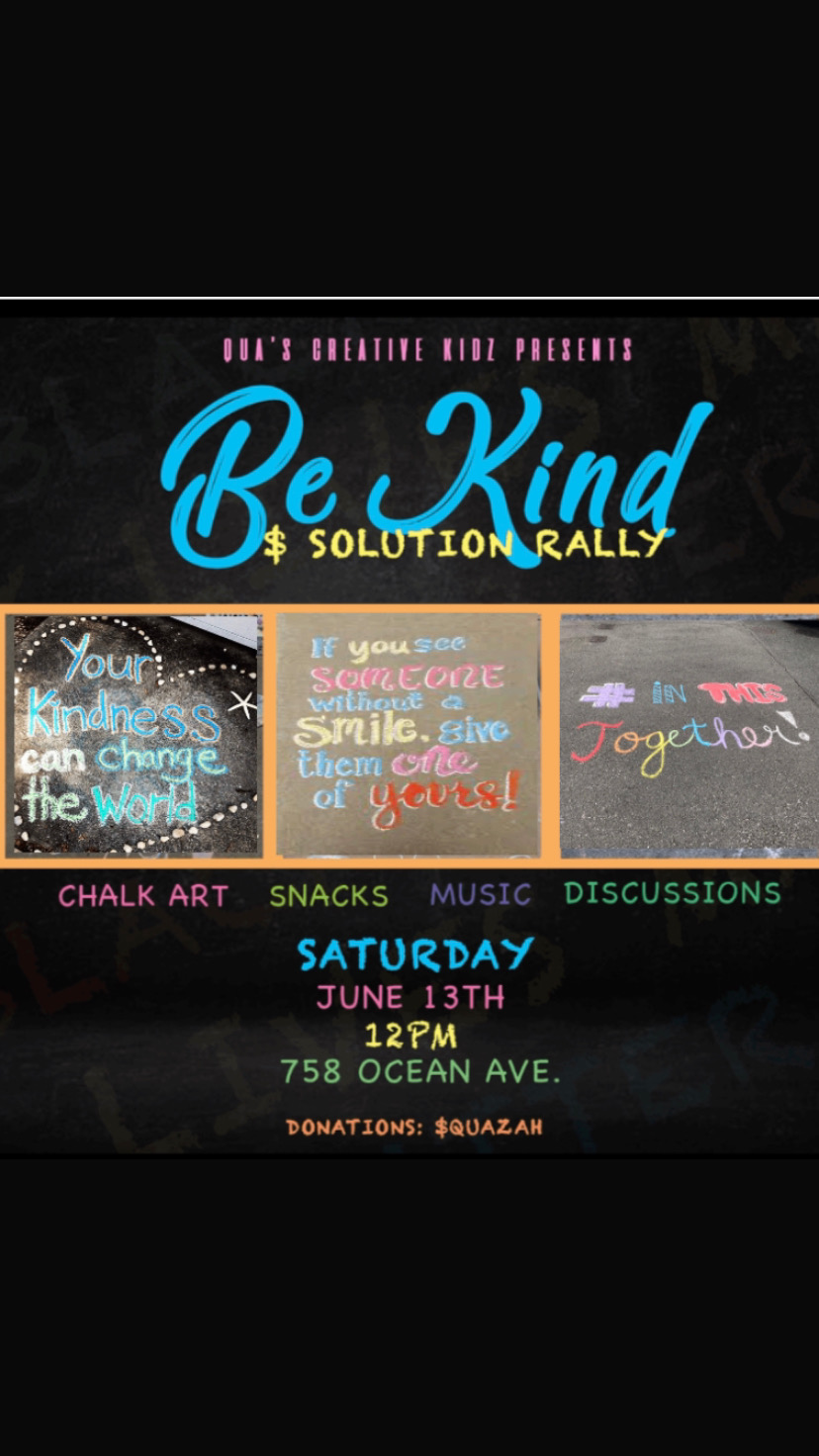 Peace Rally @ 2PM – 5PM
380 Witherspoon St, Princeton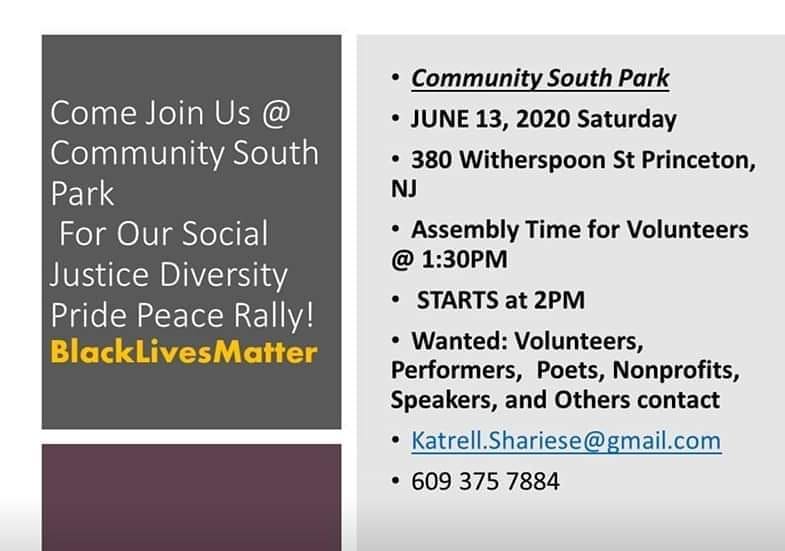 Shake the Block @ 3PM
49th St & Bergenline, Union City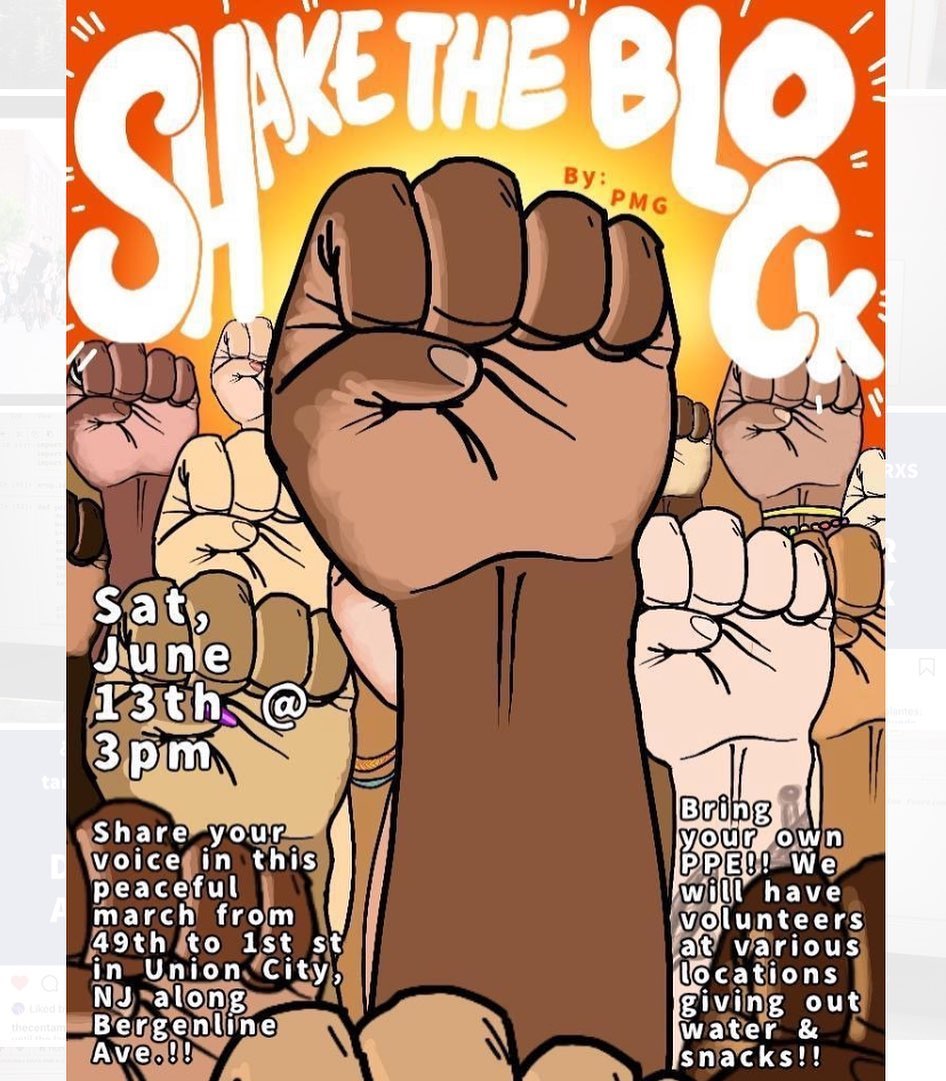 June 15
Walk @ 6:30PM – 7:30PM
1379 Paterson Plank Rd, Secaucus