The Centers for Disease Control and Prevention (CDC) have recently reported that the virus can be transferred through speaking, coughing, or sneezing by people who aren't exhibiting symptoms. With this new update, they recommend wearing cloth face masks when going out in public where social distancing may be difficult, such as supermarkets. The recommended face masks are non-surgical and not N95, as these are necessary for healthcare professionals and first responders, but cloth masks can be helpful if you happen to be asymptomatic or pre-symptomatic. It's all about slowing the spread.
It's important to remember that wearing a mask is not a replacement for social distancing and hand hygiene. Since publishing this article, Murphy signed an executive order requiring everyone to wear masks in essential retail stores and public transit. We've also seen nearby cities implement measures requiring masks to be worn at all times, even out in the street, as a way to lessen the spread of the virus in densely populated areas.
If you are still in need of a mask, here are DIY instructions and local spots to purchase masks.
Proper use
When to wear them
Wear them when you are in community settings, especially in areas where social distancing may be difficult like grocery stores or pharmacies.
Masks should not be worn by children younger than 2 years, anyone who has trouble breathing, or anyone who would not be able to remove the mask without assistance.
How to wear them
Face masks should be snug around the face with multiple layers of fabric, and should be able to be washed without damaging its shape. When removing a face mask, you should not touch your eyes, nose, or mouth. Be sure to wash your hands after removing the mask.
How to clean them
Cloth face masks should be washed regularly. The frequency of washing is based on how often you use the mask. A regular laundering process would be the best way to sanitize these face masks. They should be washed and dried in hot cycles.
Where to buy cloth masks
Last Place Winners
Last Place Winners has been creating and selling cloth face masks for $25 – $35 (prices vary by designs), and they're machine washable. Support a local business and stay safe with a fashionable cloth mask. You can DM them at @lastplacewinnersco to purchase.
Vinny – @vincenz_
Local friend Vinny has been creating CDC-compliant fabric face masks at home that are machine washable and reusable. If you would like to purchase a mask, you can DM Vinny on Instagram. He is also making these masks for free for any essential workers and simply asking for donations via Venmo.
ZeroKid_NJ
The Cig Company
The Cig Company is selling masks and replacement filters to help everyone stay safe while also staying compliant and fashionable. You can buy a mask on their website for $42, and the replacement filters are $5.
Hudson and Asher
Hudson and Asher has been making fabric masks for local nurses. If you are a local healthcare worker in need of masks, you can reach out for masks with a filter pocket.
Mavery Designs
Mavery Designs is selling reusable, washable masks with a pocket for a filter. They are also offering patterns and instructions for those looking to make masks at home. You can buy their masks on their website, https://www.maverydesigns.com/masks/.
Profound Co.
Profound Co is currently making cloth masks that are double-layered for maximum protection. They are machine washable and reusable. You can preorder a mask on their website for $25.
Sweet Ash Soap
Ashley Guzman taught herself how to sew and employed some friends to help make masks during the pandemic. She offers delivery to Jersey City and Bayonne – you can buy a mask online for $7.
Aleesha Wade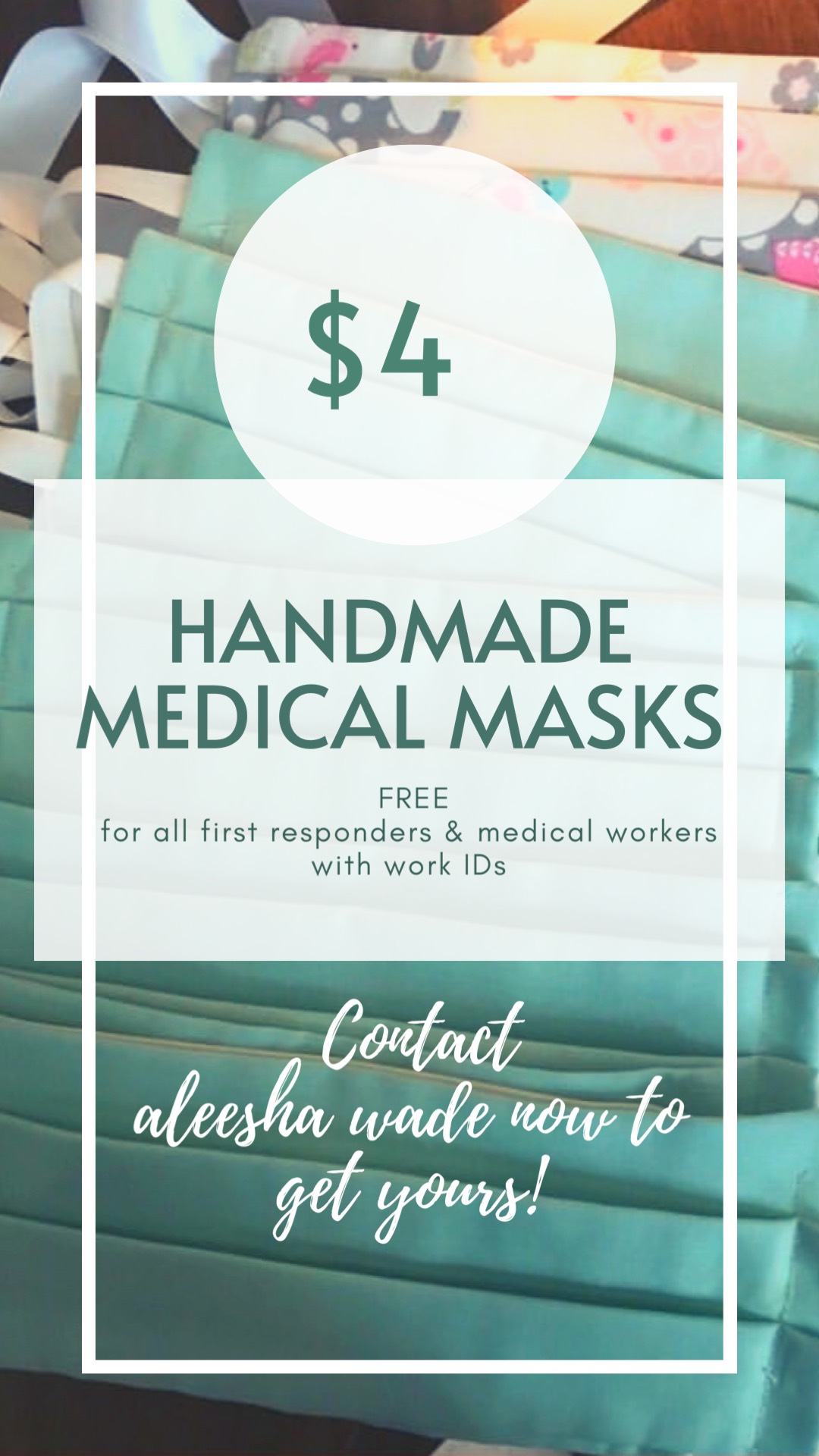 Aleesha Wade has been making masks, now available for $4.00 a piece and children masks are $2.50 each. Essential workers can purchase a mask for only $2.50, and all medical workers and first responders get a mask for free. You can contact her on Instagram or Facebook (Aleesha Wade) to purchase.
ADHD Driven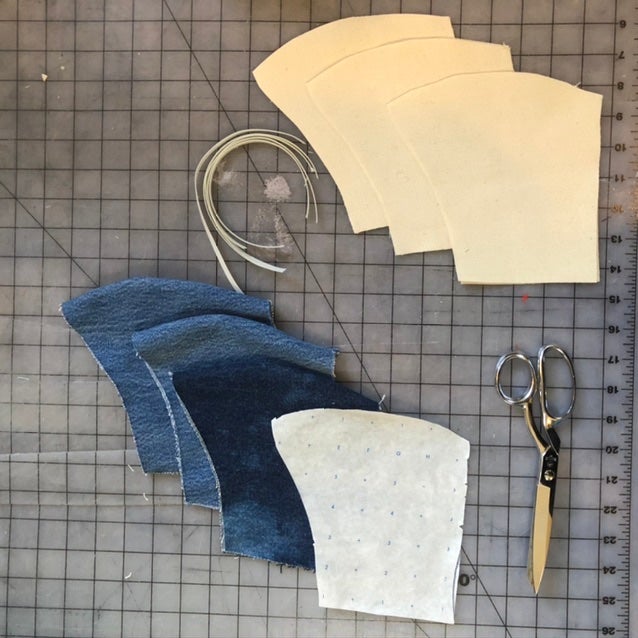 Small business ADHD Driven is currently selling "Sew your own mask" kits on their website and offering virtual FaceTime sessions to help with assembling the masks.
Cielo Mystic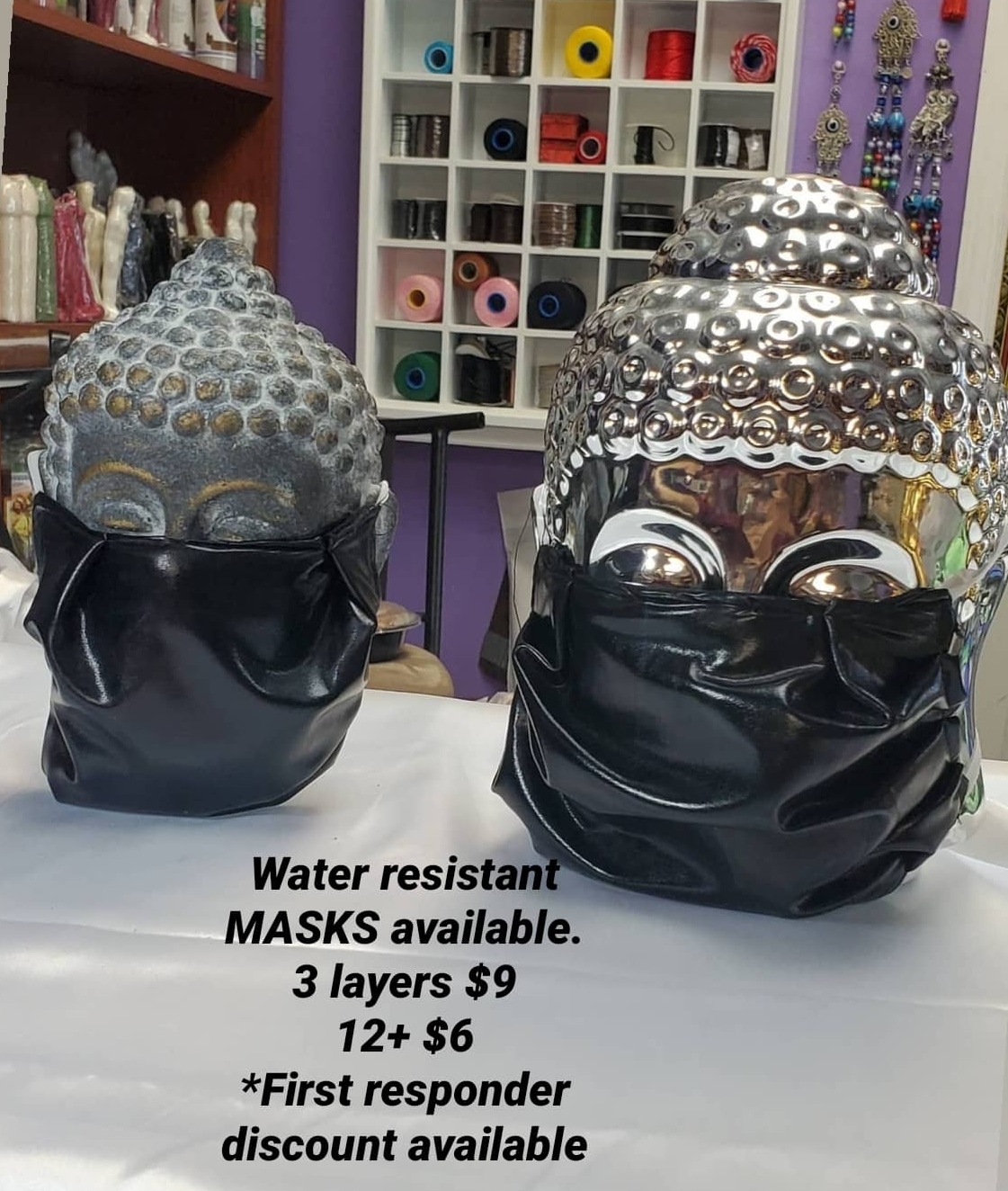 Cielo Mystic in Union City is selling layered waterproof masks, and first responder discounts are available. They deliver to Jersey City, Union City, West New York and North Bergen. You can contact them to purchase masks.
Winston & Waggins
Winston & Waggins offers hand-sewn, non-medical grade masks that are upcycled. You can contact them for more information about purchasing masks.
Chi Flo
Chi Flo is a Jersey City-based fashion brand. They're currently selling face masks with 15% of the sales going toward non-profits. You can purchase a mask on their website.
Sakoyah
Sakoyah of FemaleKing is a local fashion brand currently creating masks for essential workers. They will soon make their masks available on their website.
Bella's Bloom
Bella's Bloom is currently providing reusable antimicrobial double-layered face masks and have donated several masks to local shelters and sites. They're available on their website for $5.
Noellery
Local accessory and jewelry store Noellery is selling a variety of reusable microfiber face masks. There are currently six face masks for sale on their website.
O B C E C ' D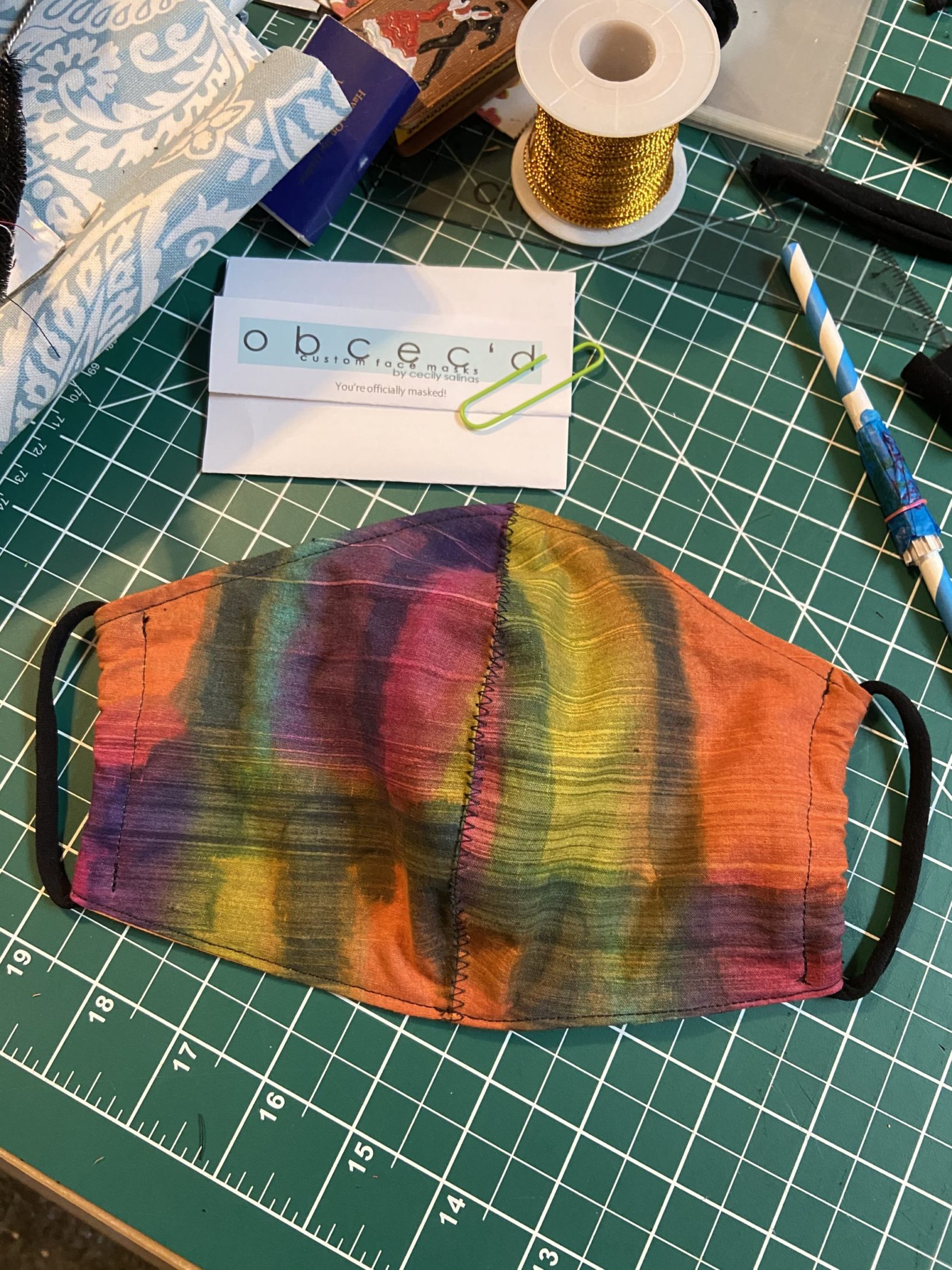 O B C E C ' D makes custom masks that are reversible and washable. You can pick your own print for your masks, and they have sizes for anyone 2+ years old. You can check out the masks on Instagram.
Embroidered Panda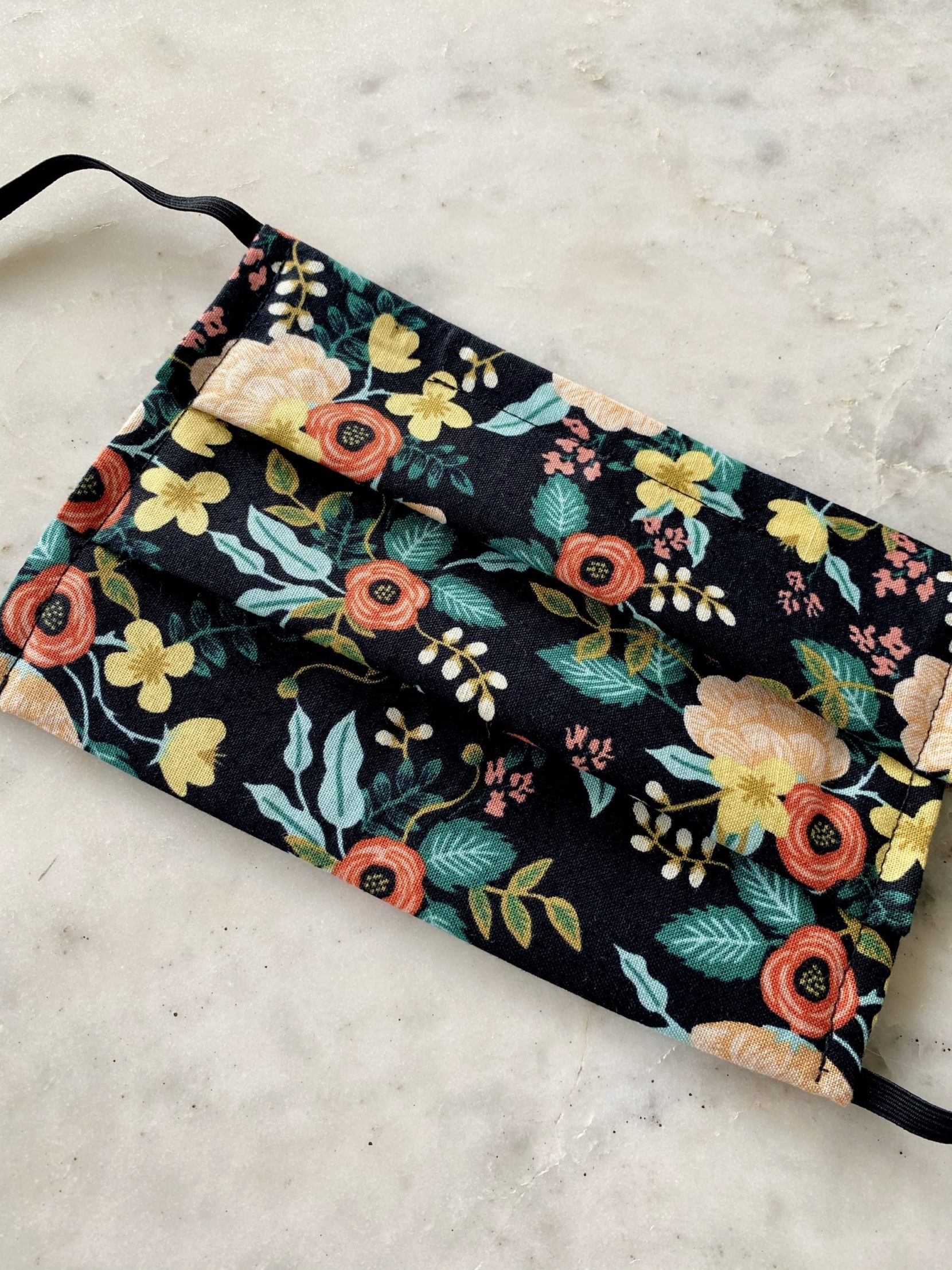 Amanda "Panda" Farrell is selling face masks with a sewn-in nose wire for a better fit, and a pocket for a filter. They come in two sizes for fit options and there are multiple designs to choose from. You can buy them on her website for $20 each.
DIY Face Masks
Tips from the US Surgeon General
In this 45-second video, US Surgeon General Dr. Jerome Adams shows how you can use a tee, towel, or scarf with two rubber bands to make a face mask.
Sewn cloth masks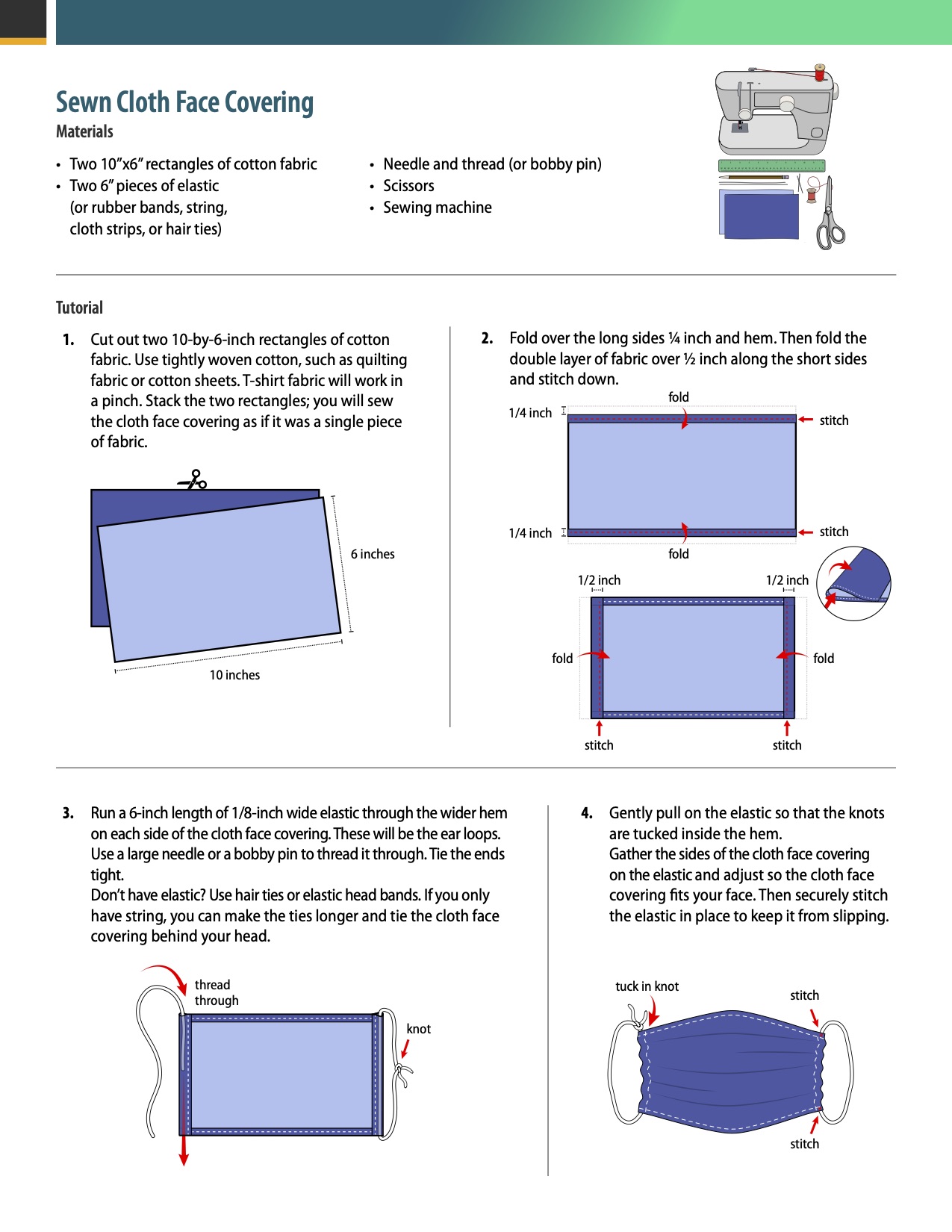 Bandanas
When making a no-sew mask with a bandana, you only need a bandana and 2 rubber bands or hair ties. You can also use a coffee filter in the bandana.
T-shirts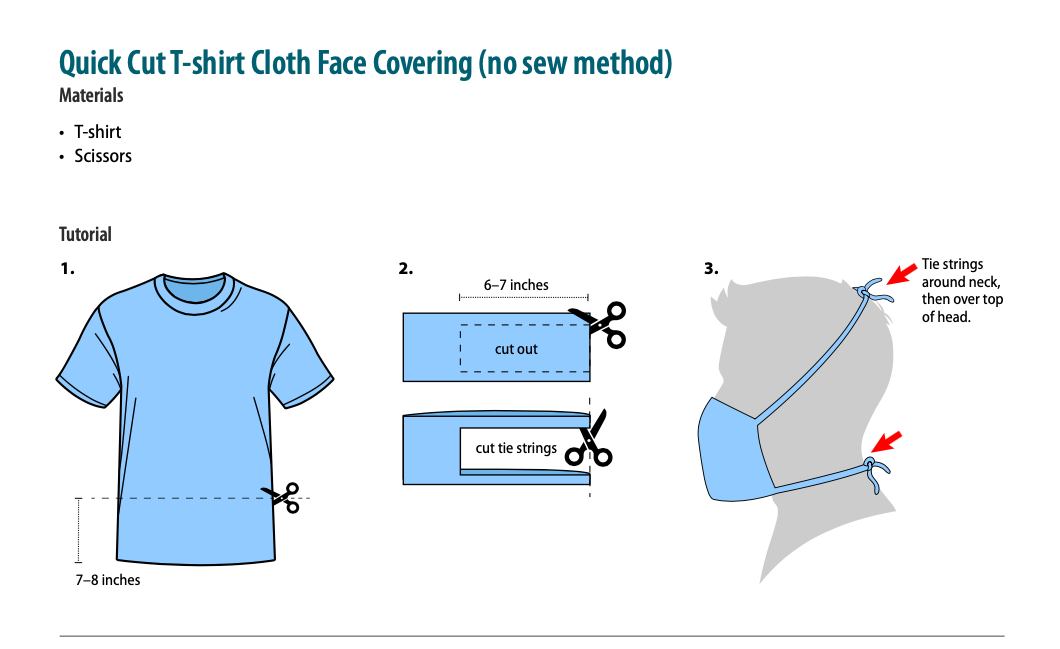 For a quick t-shirt face masks, you only need scissors and a tee to cut out a mask.
Bed sheet
For this DIY mask, you need a clean flat bed sheet, scissors, measuring tape, a large paper clip, and safety pins or a stapler.