Continue to practice social distancing when you go outside, and try to stay home as often as possible.
The absolute number one weapon at our disposal is STAYING AT HOME.

Practice social distancing. Period.

— Governor Phil Murphy (@GovMurphy) March 30, 2020
Local
New Jersey currently has an additional 3,347 cases. The statewide total is currently 16,636. The total number of deaths is now 198.
The state is currently looking to using dorms and hotels for hospital beds as the number of hospitalizations increase in New Jersey.
Hudson County currently has 1,314 cases.
Jersey City will be cleaning the streets from April 6 to April 10. The alternate side parking will be in effect during this time.
Sherwin Williams will be donating 2,500 N95 masks and 1,000 gloves to New Jersey.
Union City restaurant Trattoria Napoli has been donating complimentary margherita pies to the community, healthcare workers, and those who aren't working at the moment.
New Jersey is working to reopen closed hospitals to provide over 1,300 additional beds.
288 law enforcement officers in New Jersey have COVID-19.
Under the JC Relief efforts, food was delivered from Hamilton Inn went to the JCPD North District, La Unica donated groceries that went to Saint Matthew's food pantry, and 50 meals from Wurstbar went to Christ Hospital.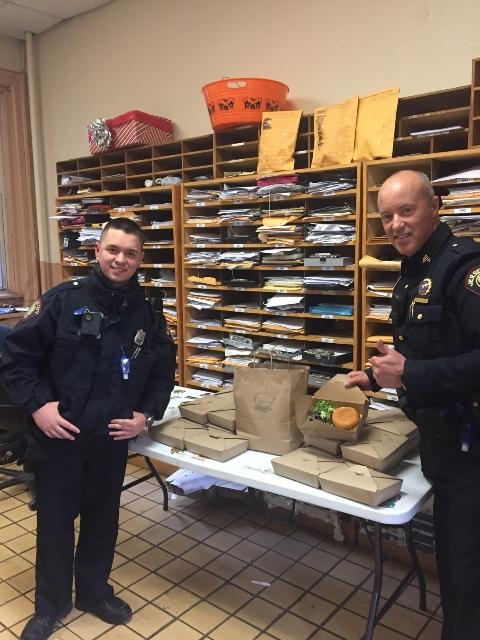 National + International
New York State currently has 66,497 positive COVID-19 cases. 9,517 people are currently hospitalized. 4,204 patients have been discharged so far at an increase of 632.
In New York, the rate of cases now double at every 6 days, which is a significant change from the 3-day rate seen a week ago.
The United States now has over 156,000 cases. Over 5,00 individuals in the US have recovered; over 160,000 have recovered worldwide.
Navy hospital ship USNS Comfort arrived in New York City today to treat patients who do not have COVID-19 but still need urgent hospital care.
New York is looking for healthcare professionals to help while they deal with a large number of hospitalizations.
The governor of Virginia has issued a stay-at-home order.
WHO continues to advise people to not wear masks if you are not sick.
Europe has seen a significant decrease in air traffic over the weekend.