Local
New Jersey has 1,982 new positive tests, bring the state total to 8,825. 27 more deaths are reported, bringing the total to 108.
Hudson County currently has 594 positive test results.
Jersey City councilman Rolando Lavarro has tested positive for COVID-19. Councilman Michael Yun is currently awaiting his results.
Three ICE inmates held at Hudson County jail were released to protect them from the coronavirus.
The two testing sites in Jersey City are now open. Sources say Jersey City will be able to complete around 250 tests per day, which will include many first responders regardless of symptoms.
All businesses and non-hospital health care facilities in possession of PPE have until 5PM today to submit information on inventories through covid.nj.gov/ppereport.
REMINDER: all businesses and non-hospital health care facilities in possession of PPE that they're not using for critical health care services have until 5:00 PM TODAY to submit inventory info to us.

This reporting was ordered. I expect full compliance.https://t.co/r5ax1ajbHU

— Governor Phil Murphy (@GovMurphy) March 27, 2020
On March 29, only the Bergen County College site will be open at 8AM and will test 500 people. On March 30, only the PNC Bank Arts Center site will be open at 8AM with 500 tests. These sites will be running on a staggered schedule going forward.
JC Relief collected sandwiches from Jersey Mike's to be donated to Saint Matthew's Pantry and 30 subs from Tony Boloney's for Collaborative Support Programs in Hudson County.
Hudson County Community College's Division of Nursing and Health Sciences donated all of its PPE and health care supplies to the Hudson County Office of Emergency Management.
NJ is looking for volunteers with qualified medical training and experience. You can sign up to volunteer on covid19.nj.gov/volunteer.
National + International
The United States officially has the most COVID-19 cases in the whole world with over 97,000 cases reported.
Today, the highest number of deaths in the US since the beginning of the pandemic were reported.
Under the new stimulus package, workers who lost their jobs will receive 100% of their salary for up to four full months and there'll be direct payments to citizens earning less than $99,000 per year.
Apple released a website and app that allows individuals to screen themselves for COVID-19 symptoms.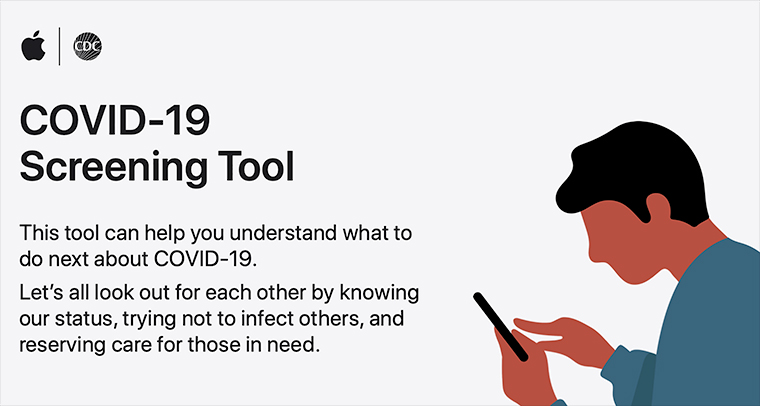 Fleet Week New York has been cancelled due to the pandemic.
Los Angeles County has decided to close all beaches.
Armani is making single-use overalls for healthcare workers
British Prime Minister Boris Johnson tested positive for COVID-19.