Jersey City is hosting a virtual Municipal Council meeting tonight at 6PM. Please visit www.jerseycitynj.gov/vcm to stream.
Local
New Jersey reported 736 new positive test results. The statewide total is now 4,402. 18 more COVID-19 related deaths, bringing the total number of casualties to 62.
The number of Jersey City cases is reportedly over 100.
Hudson County has 21 additional cases.
James Solomon's team has put together a list of places to donate blood, money, and supplies in the area – https://bit.ly/jchelpcovid
Jersey City projects a financial loss of $70 million due to COVID-19 crisis – $50 million in revenue loss, $20 million in added expenses.
If your business has been impacted by COVID-19 closures, Jersey City is asking you to complete a brief survey to help them better understand the current needs of small businesses.
Jersey City is working toward bringing a testing facility to the area.
the density is + an appt only system in Secaucus as exists today is ok… but isn't ideal for us

– we're anticipating at this point a $70m negative impact to our local municipal budget. We are working through that now

— Steven Fulop (@StevenFulop) March 25, 2020
Essex County has announced a new drive-through testing facility for county residents, opening tomorrow. Make an appointment on essexcovid.org.
Murphy has identified three locations for temporary hospitals when needed. The first location would have 250 beds at the Meadowlands Convention Center in Secaucus.
Volunteers helped drop off 160 N95 masks and 20 protein bars to the workers at Hackensack University Medical Center and food to Saint Matthew's food pantry.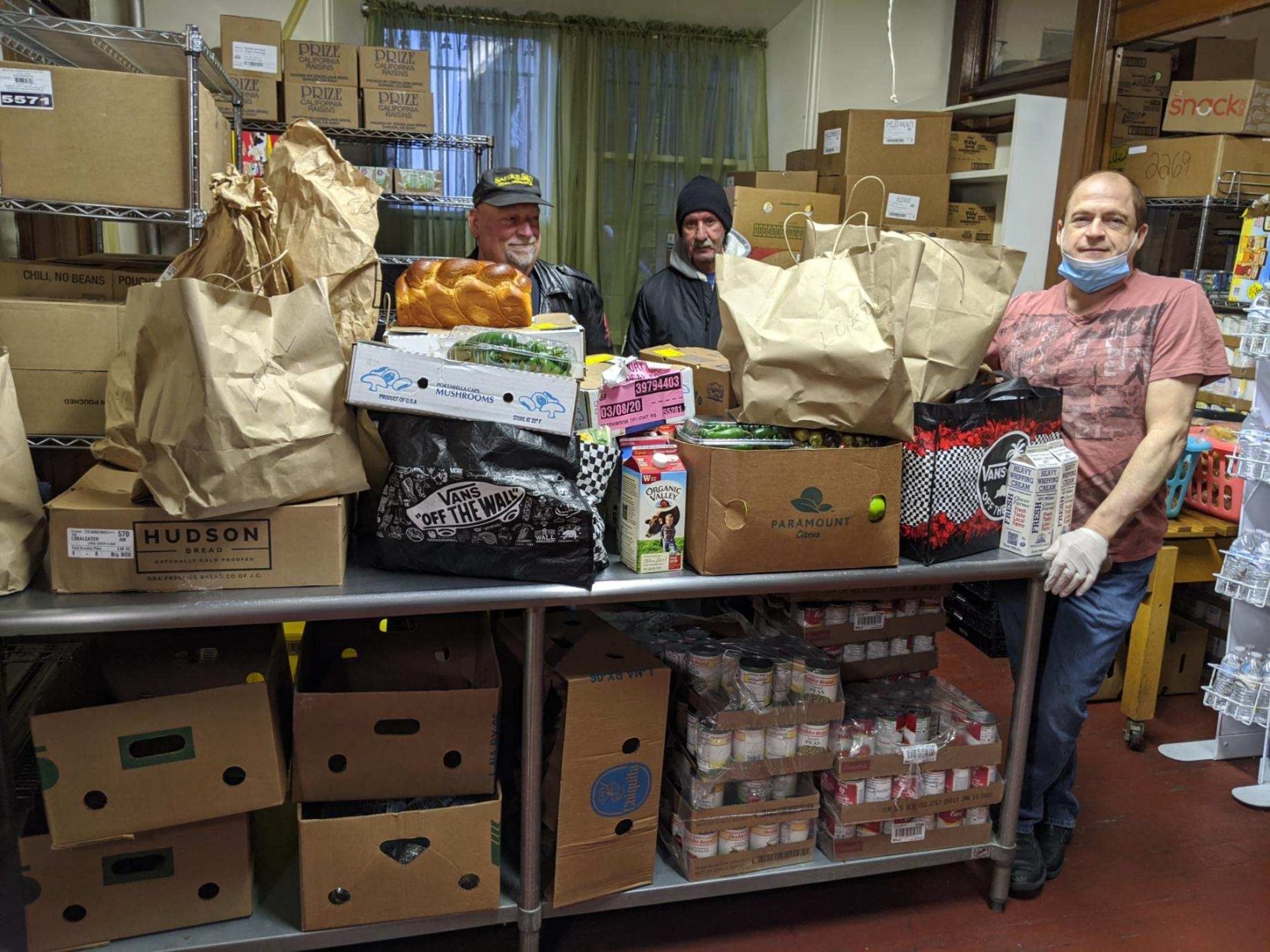 A 14-year-old student in Bayonne has tested positive for COVID-19.
Child care centers are to close by April 1st unless they are solely serving children of essential workers (nurses, employees at super markets, etc.)
Businesses are advised to close immediately if they haven't already. You can report businesses who are violating the state's executive orders at covid19.nj.gov/violation.
National + International
The Senate announced that they've reached an agreement on a "$2 trillion emergency bill to rush sweeping aid to businesses, workers and a health care system slammed by the coronavirus pandemic."
6,175 mental health professionals have signed up to assist with New York's online mental health services. There's a hotline available to schedule an appointment with a mental health professional for free to discuss your stress, anxiety, etc. Call 1-844-863-9314.
New York is piloting closing streets to cars and opening up those streets to pedestrians so people can still walk outside while practicing social distancing.
New York cases are currently doubling every 3-4 days.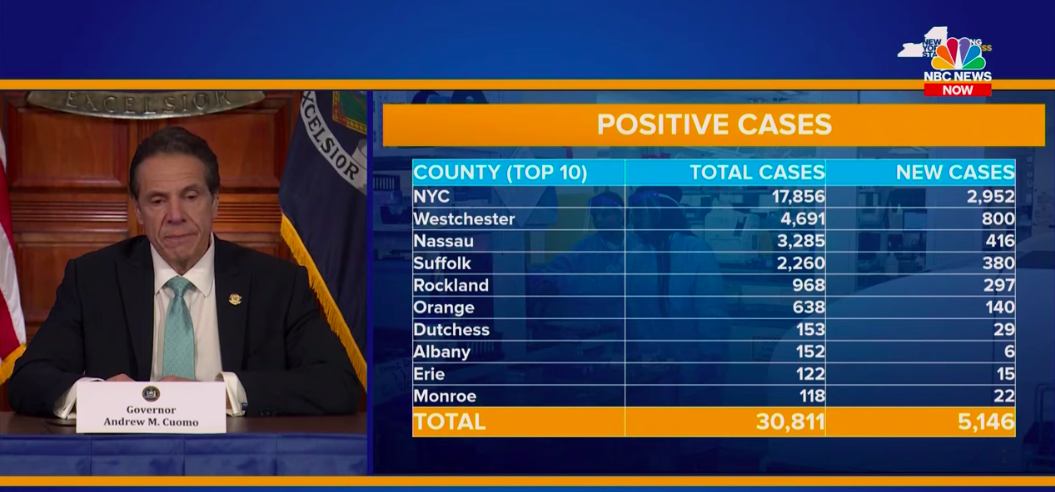 Spain officially has more COVID-19 related deaths than China.
The World Health Organization warns that relaxing restrictions too soon could cause a resurgence of the virus.
France saw a 200+ jump in positive cases in 24 hours.
Prince Charles tested positive for COVID-19.