Going forward, our COVID-19 updates will be shared on Tuesdays and Thursdays.
Local
Today, the total count of cases is 44,416. The total statewide fatalities is 1,232. Today's report of 232 deaths is the highest daily count of deaths in New Jersey.
There are currently 7,017 hospitalizations that could be connected to COVID-19. Approximately 24% of these cases are critical.
We currently have 7,017 hospitalizations, including #COVID19 positive patients and persons under investigations.

1,651 individuals are in critical care. 94% of those individuals – 1,540 individuals – are on ventilators.

— Governor Phil Murphy (@GovMurphy) April 7, 2020
Hudson County currently has 4,949 confirmed cases.
As of last night, Jersey City has 1,671 cases and 47 fatalities.
As preemptive steps toward the $70 million budget impact in Jersey City, the city will be offering a voluntary separation package for those with 15+ years of service. Applicants must respond by April 20th. All city employee salary adjustments will be frozen, as well as any new hires.
Councilman Michael Yun has passed away due to COVID-19 complications. The mayor tweeted the news Monday afternoon.
The Hudson County testing center for Union City, West New York, Weehawken, Guttenberg, and North Bergen is now open and accepting appointments.
A second nurse affiliated with the Hudson County jail has passed away. NJ.com has reported that another nurse is currently on a ventilator.
Retired public employees can return to work in any capacity without impacting their pension status.
IBEW donated essential PPE, and many craft distillers have been producing hand sanitizers.
Murphy has extended the public health emergency order by 30 days.
All state and county parks will be closed under a new executive order signed by Governor Murphy.
Student assessment requirements for graduation are waived, including the portfolio appeal process.
Tomorrow (April 8), the PNC Bank Arts Center will be open at 8AM and will administer 500 tests. The Bergen Community College testing site will be closed and will reopen on Thursday (April 9). Both will be open on Saturday (April 11) and closed on Easter Sunday.
Hilton and American Express are donating up to 1 million hotel room nights to frontline medical workers.
Today's JC Relief efforts include meals provided to Christ Hospital from Cafe Hybrid.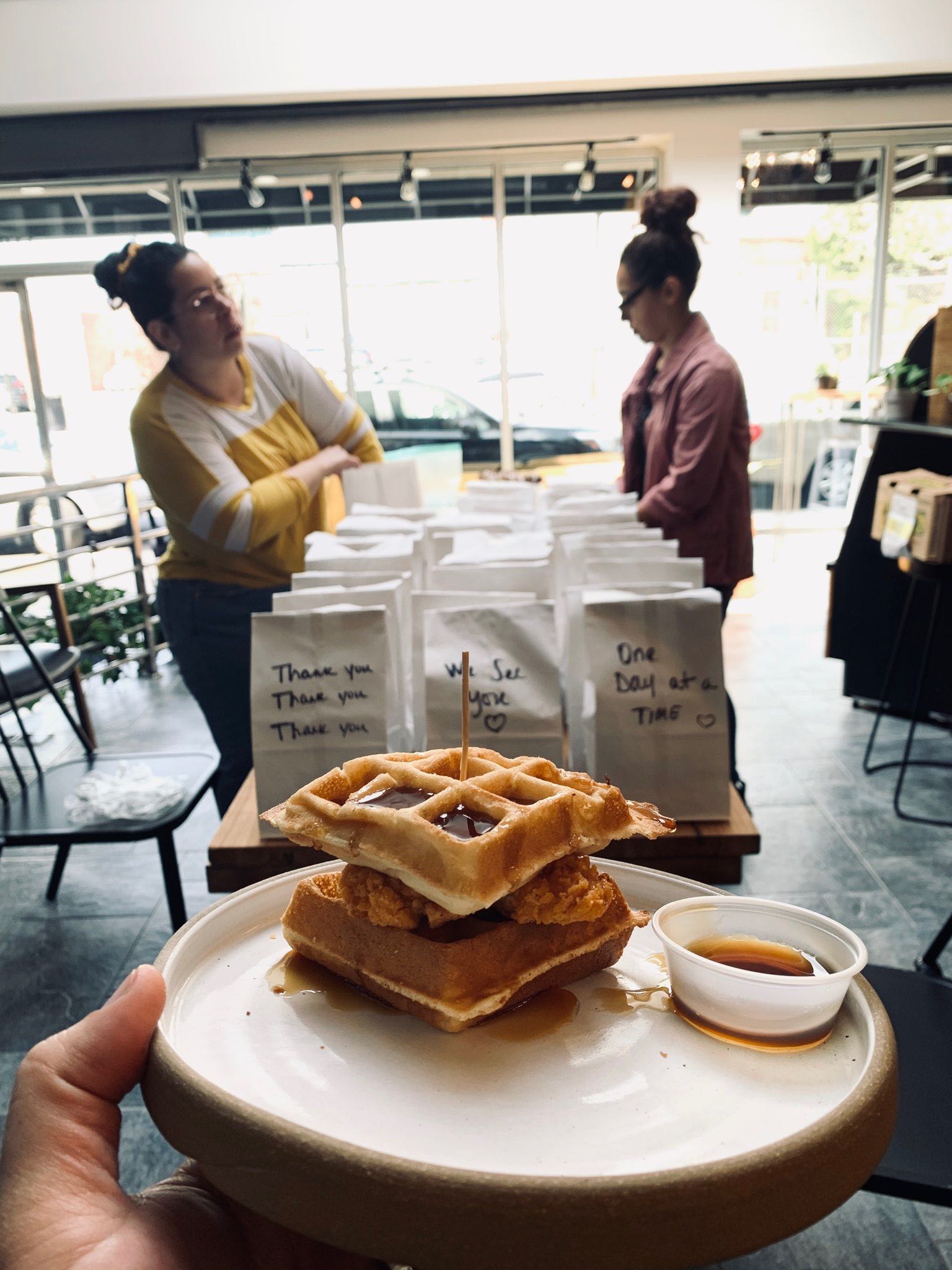 National + International
At the time this is written, the United States has 383,256 cases and over 12,000 deaths. Over 20,000 individuals have recovered. This week is expected to be the hardest for the nation.
New York has raised the maximum fine for social distancing violations to $1,000.
Today I am increasing the maximum fine for violations of state-mandated social distancing rules from $500 to $1000.

This is an enemy we have underestimated since day one.

This is not the time to be lax. We need to #StayHome and stay properly distanced.

— Andrew Cuomo (@NYGovCuomo) April 6, 2020
Prime Minister Boris Johnson has been moved to intensive care.
Louisiana has seen 70 new deaths, their highest daily toll so far. Nearly 2,000 individuals are hospitalized for the virus.
In a recent press briefing, Louisiana governor John Bel Edwards shared that 70% of total deaths have been black individuals despite the black community only accounting for 32% of the population. Health officials are looking into the disparity. We've seen similar discussions of disparities in Chicago, and New York is expected to discuss demographics this week.
President Trump's trade adviser Peter Navarro warned the administration in January that this virus could become a pandemic. Trump continued to downplay it.
About 100 American Airlines flight attendants have COVID-19, according to their union.
A crew member of USNS Comfort, the hospital ship sent to New York, has tested positive for COVID-19.
Japan declared a state of emergency until May 6.
El Salvador has extended its nationwide quarantine to May 5.