Local
As of last night, Jersey City has 902 cases and 26 fatalities, the most confirmed cases in any NJ city.
New Jersey has received an additional 4,372 positive test results. This brings the statewide total to 29,895. There are 113 additional deaths, bringing the statewide total to 646. These numbers are not overnight deaths – cause of death has just been determined recently.
Hudson County currently has 2,835 positive cases.
3,016 individuals are currently hospitalized with COVID-19. Of those that are hospitalized, 1,227 (41%) are on ventilators.
All flags across New Jersey will be lowered to half-staff until this emergency is over to honor those lost during the pandemic.
You can wear a scarf, bandana, mask, etc. if you leave the house, but it doesn't replace social distancing rules.
PNC Bank Arts Center testing site will be open tomorrow for symptomatic health care workers and public safety-first responders.
There will be a testing site available for North Hudson County residents – Union City, North Bergen, West New York, Guttenberg, and Weehawken – starting April 6th.
https://www.instagram.com/p/B-bEtsXJ54Y/
Cumberland County and Essex County are opening their testing sites through appointment only for symptomatic county residents.
The job site now includes over 540 employers and 44,000+ active job listings. Visit jobs.covid19.nj.gov.
Tito's Vodka is sending New Jersey 432 gallons of hand sanitizer, 3,000 masks and 2,000 gloves. UBS is also providing 10,000 N95 masks.
The CDC confirmed that many moderate to severe cases include patients with underlying/chronic illnesses, which is the case in New Jersey. Smoking or vaping can place individuals at a higher risk.
Dr Fauci told Gov Murphy that New Jersey is about a week behind New York in terms of the COVID-19 curve.
Through JC Relief efforts, gloves and coffee from Griot Cafe were dropped off to Christ Hospital today and 110 pizzas from Tony Boloney's were donated to Plaza Square Apartment residents.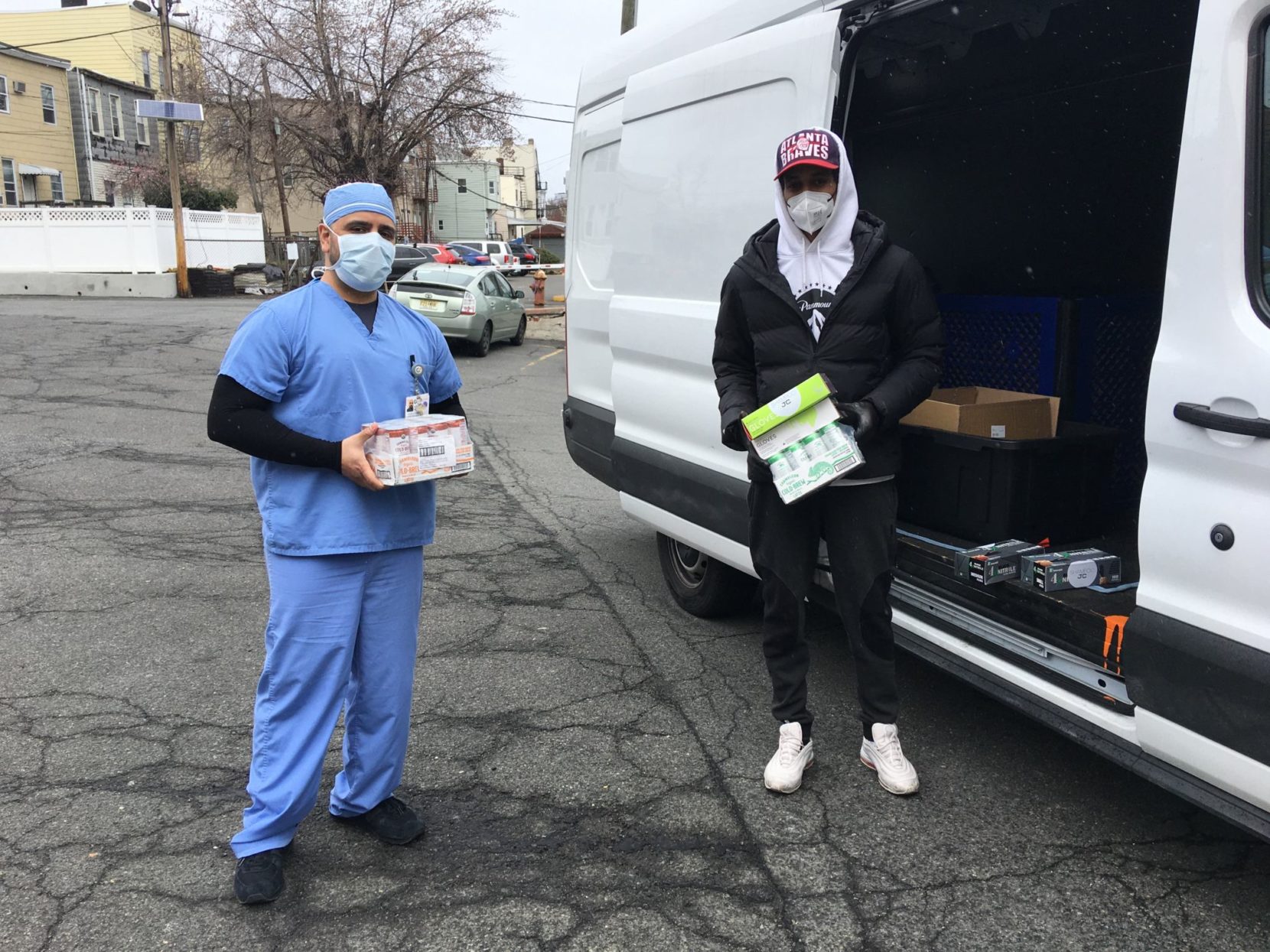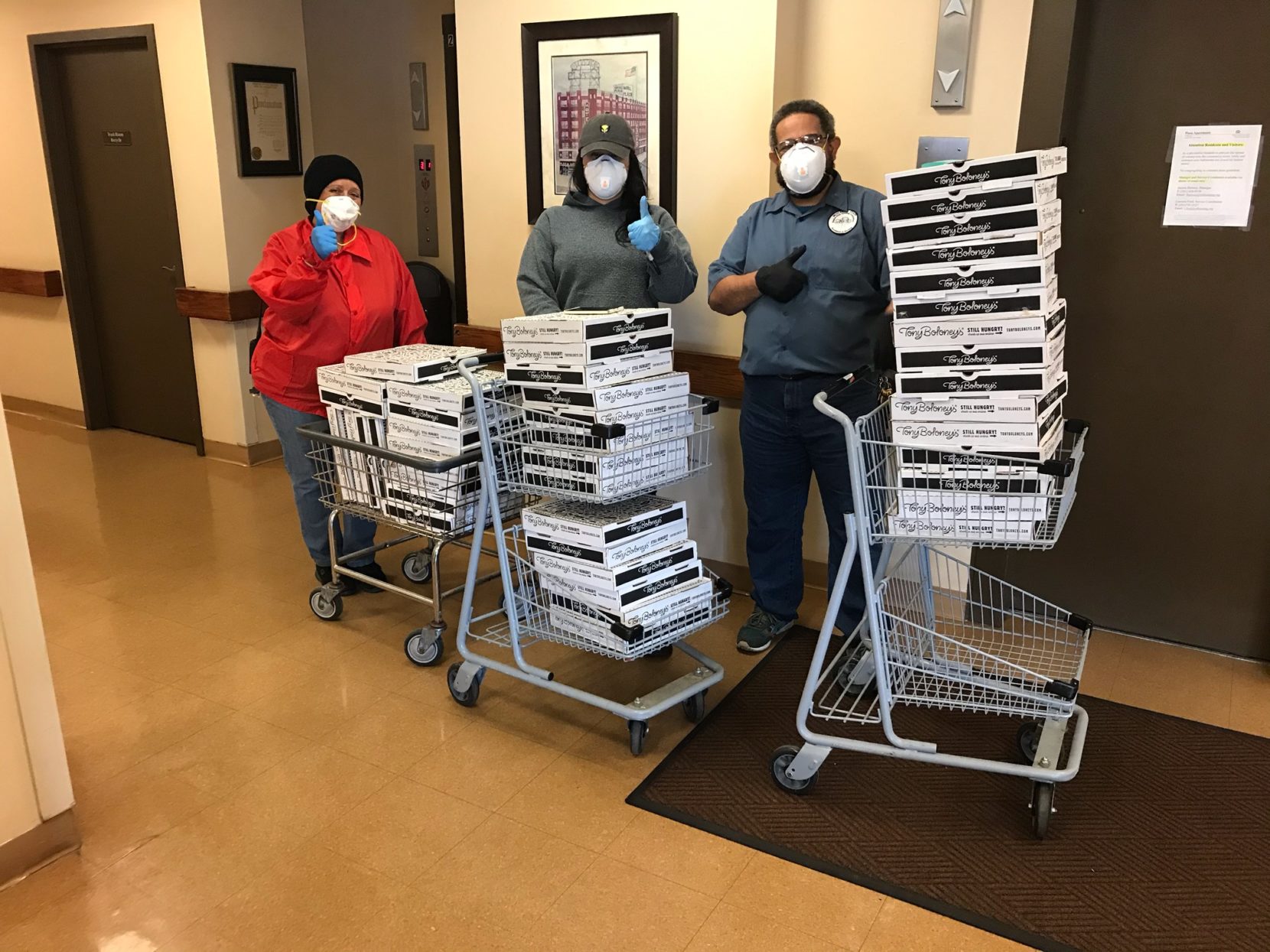 National + International
There are over 1 million COVID-19 cases in the world. The United States currently has over 260,000 cases.
New York State currently has over 102,000 cases. Over 57,000 cases are in New York City, with most of those cases in Queens.
85,400 health professionals have signed up to volunteer for New York State's Surge Healthcare Force.
United Airlines will provide free trips for medical volunteers who are willing to help with the COVID-19 crisis in NYC
Spain has reported an additional 932 deaths, bringing their overall total to 10,935. This is one of their biggest jumps.
The White House will be giving rapid COVID-19 screening tests to anyone in close contact with Trump and Pence.
The executive director of the New York State Funeral Directors Association said many funeral homes are running out of storage space.
Delta airlines is currently giving passengers 2 years to re-book their cancelled flights.
Modelo Group has decided to halt production of Corona beer.
The Pennsylvania governor has asked all residents to wear masks when going outside.
Austria will be randomly testing people for COVID-19 to get a better idea of how it's spreading in the country.