The school year didn't start yet, but almost everyone has a problem with the board. The teachers are worried about there positions, some students about there athletics and parents would like for their children to get their education without worrying about a shooter taking there child's life.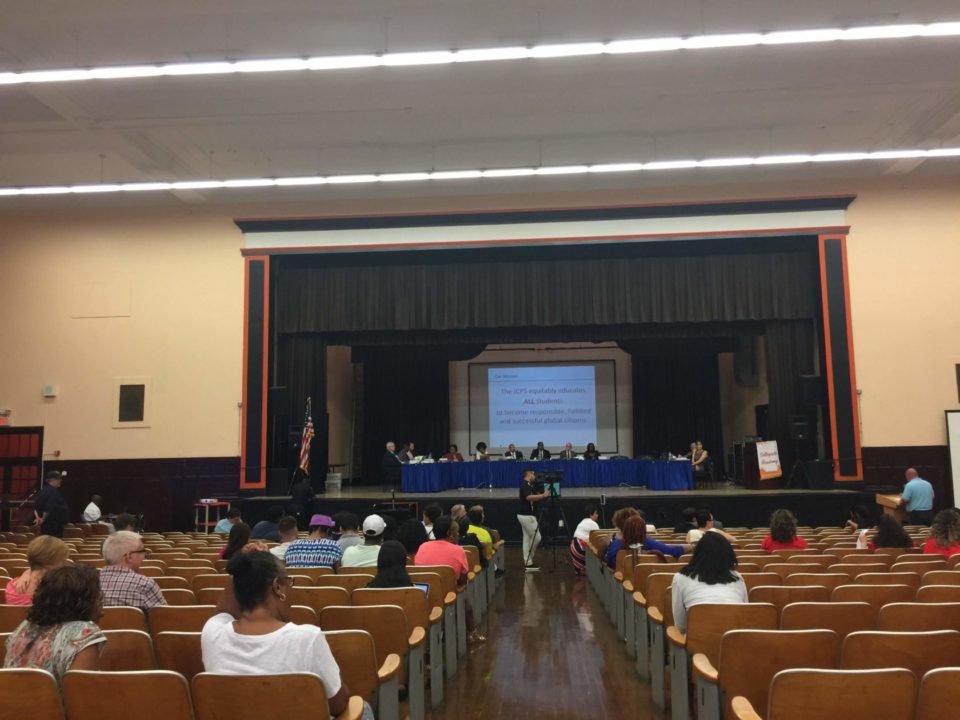 Let me start from the begin, Monday I got a DM from a good friend, Ariana Ortiz. She informed me about a topic that needed to be cover: the budget cuts on student athletics in the public schools. I was shocked to hear that they would take something like that from the kids knowing it's an outlet for most students and it's an alternate route than joining a gang.
According to the University of Missouri, adolescents playing a sport has a lot of benefits:
Better Grades: Learning a sport requires a lot of repetition and memorization skills that can relate to the classrooms.
Team Work/ Social Skills: Being on a team where everyone shares the same goal forces student-athletes to develop team skills.
Health Benefits: It's no secret that being a student-athlete will keep you in shape. It also makes students think twice before picking up a cigarette or doing drugs.
Self Esteem: Watching your hard work pay off and achieving your goals is one of the best feelings in the world. It will also make you wanna set new goals.
Peer Pressure/ Stress: Everyone knows that sports are a good outlet. If you feel stressed you can call a teammate, play and talk it out.
Once I had Ariana break the news to me, I did my research and the only thing I could find was the new budget for the school year. According to NJ.com, the board got approved of a new $600 Milion budget for the 2018-2019 school year. When they received the budget in May they explained that there would be no layoffs. However, once Governor Murphy implemented his S-2 in mid- July, the board took another look at there finances and realized they were short. That helped me understand why they changed their mind and fired a lot of teachers.
What I don't understand is why some of these teachers are getting told they no longer have a position a few weeks before school starts. I also can't wrap my mind why I'm being told about the athletic cuts one week before school.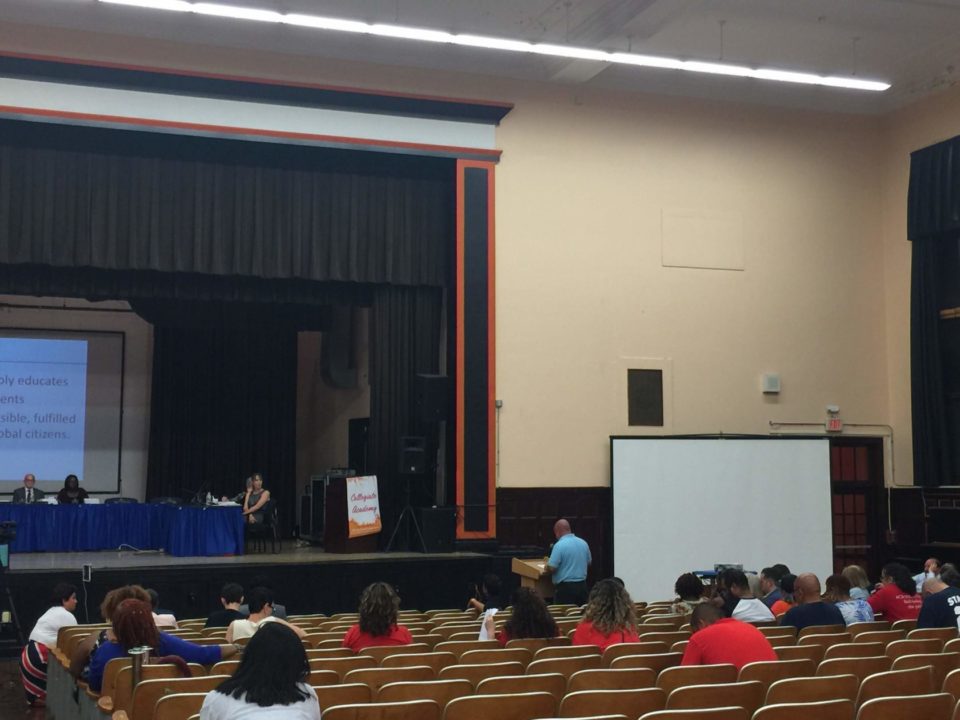 What caught me off guard was the board considering shutting down Infinity Institute. Infinity Institute is a combined middle/ high school that starts from 7th grade to 12th grade. While Infinity might not get as much bragging rights as McNair Academic, they still require a test in order for you to be accepted. In other words, they have a higher curriculum than other public schools. UsNews.com shows statistics from 2018 that Infinity has a 94% reading proficiency and a 76% mathematics proficiency.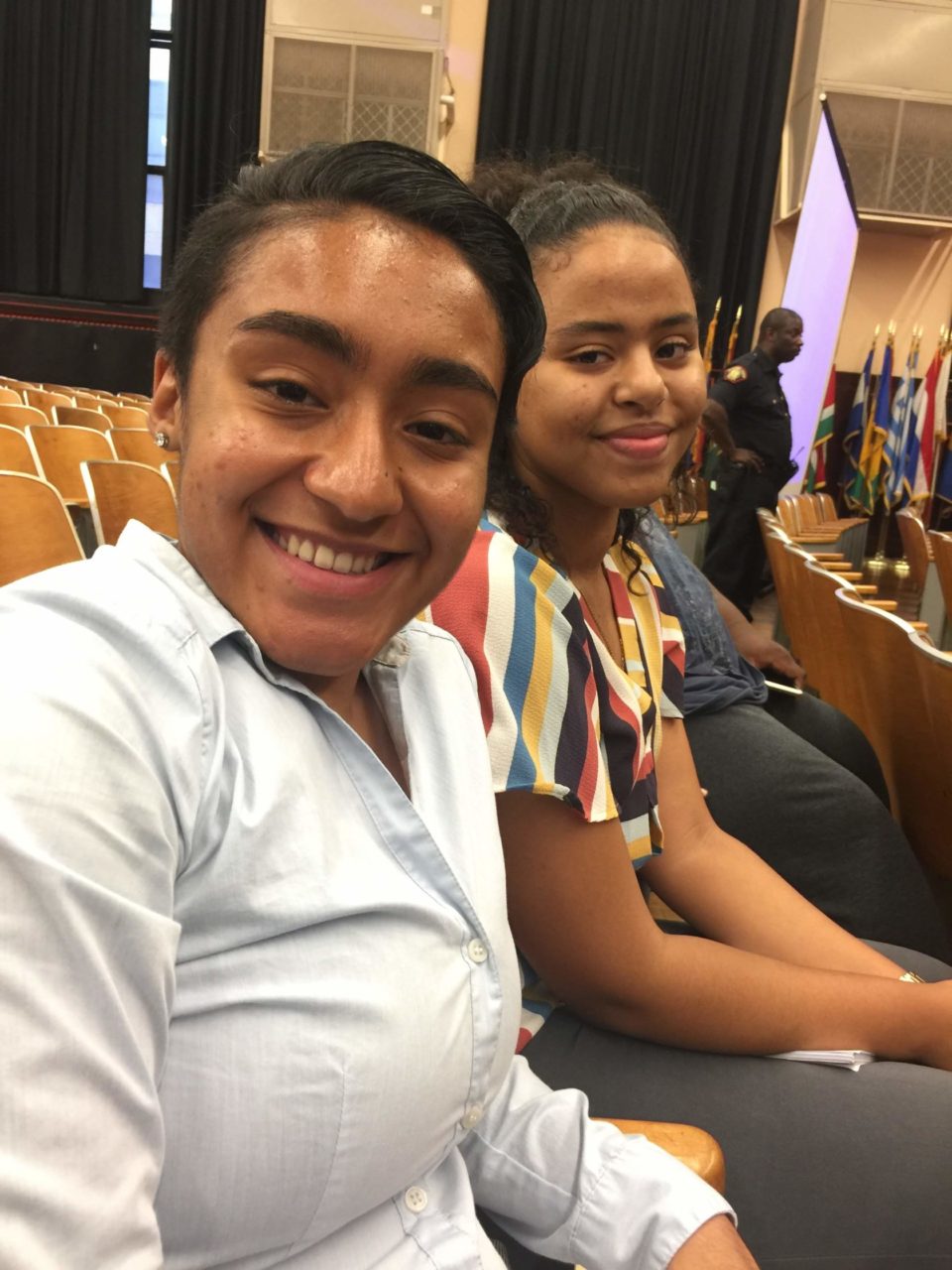 Cris and I entered the meeting exactly when it started at 6 pm. We sat next to Ariana and her girlfriend, Danyeris Cristina who is a student at Infinity Institute. While Ariana attends High Tech High School, she runs track for Dickenson High School. Aside from seeing both of them stand in front of the board and defend the students. In a generation where relationships are taken as a joke, it was refreshing to see a couple who stands together and attacks problems together.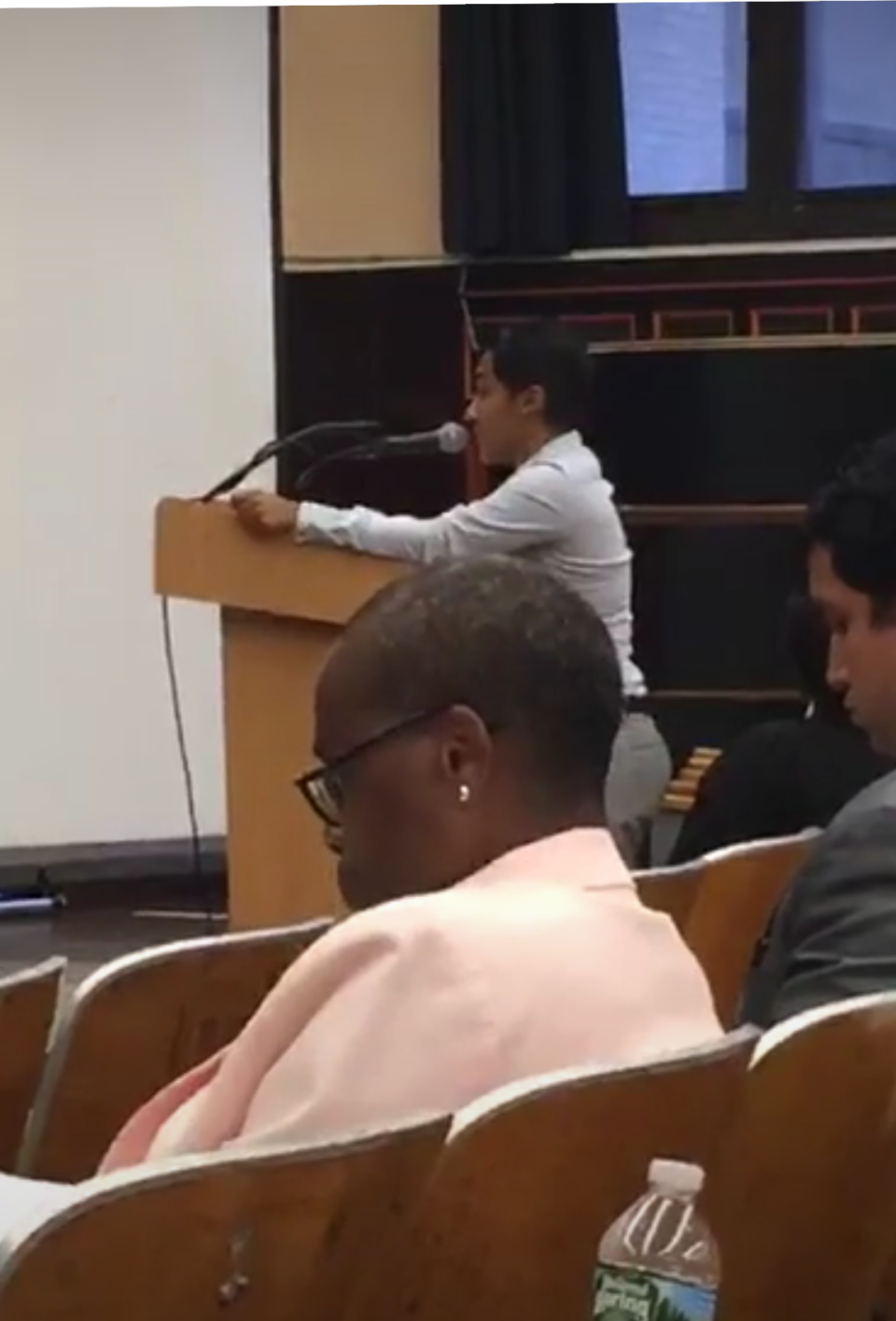 Not everyone was mainly speaking about the athletics or Infinity. The board meeting is a great way to express any problems you have with the district that has yet been resolved. There was one teacher who served 15+ years, then got a notice the day before the meeting that he'd been laid off. Another teacher who can no longer work due to health issues that resulted from her job, she needed a letter from the board that was she can continue receiving her salary.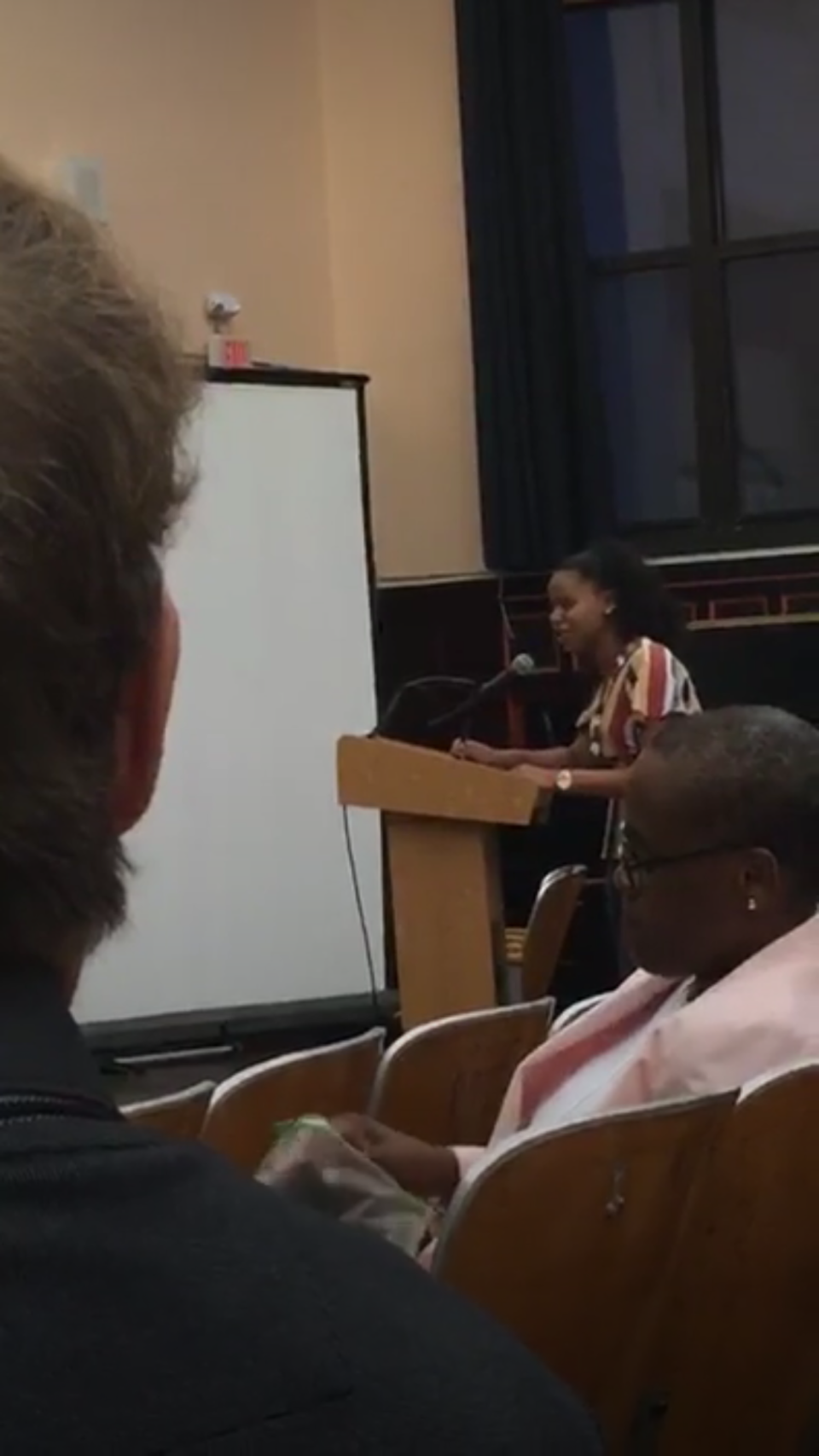 Every month the board has these meeting that way they know what exactly they need to improve upon. These meetings are typically held at Snyder High School on the last Thursday of every month. All of the dates are posted on the Jersey City Board of Ed website.
The day after the meeting is when everyone got their questions answered. I got in contact with the youngest and first Muslim- American board member, Mussib Ali. He explained that there is currently a motion passing to fund all of the sports. He also informed us that Infinity will not be shutting down. The lease on the building ends in 2020. With certain problems with the building, the board is considering moving the school into another building. However, being that the lease runs until 2020, there is no immediate action being taken at the moment. Mussib Ali seems to be the only one on the board that cares enough to inform the public of whats going on.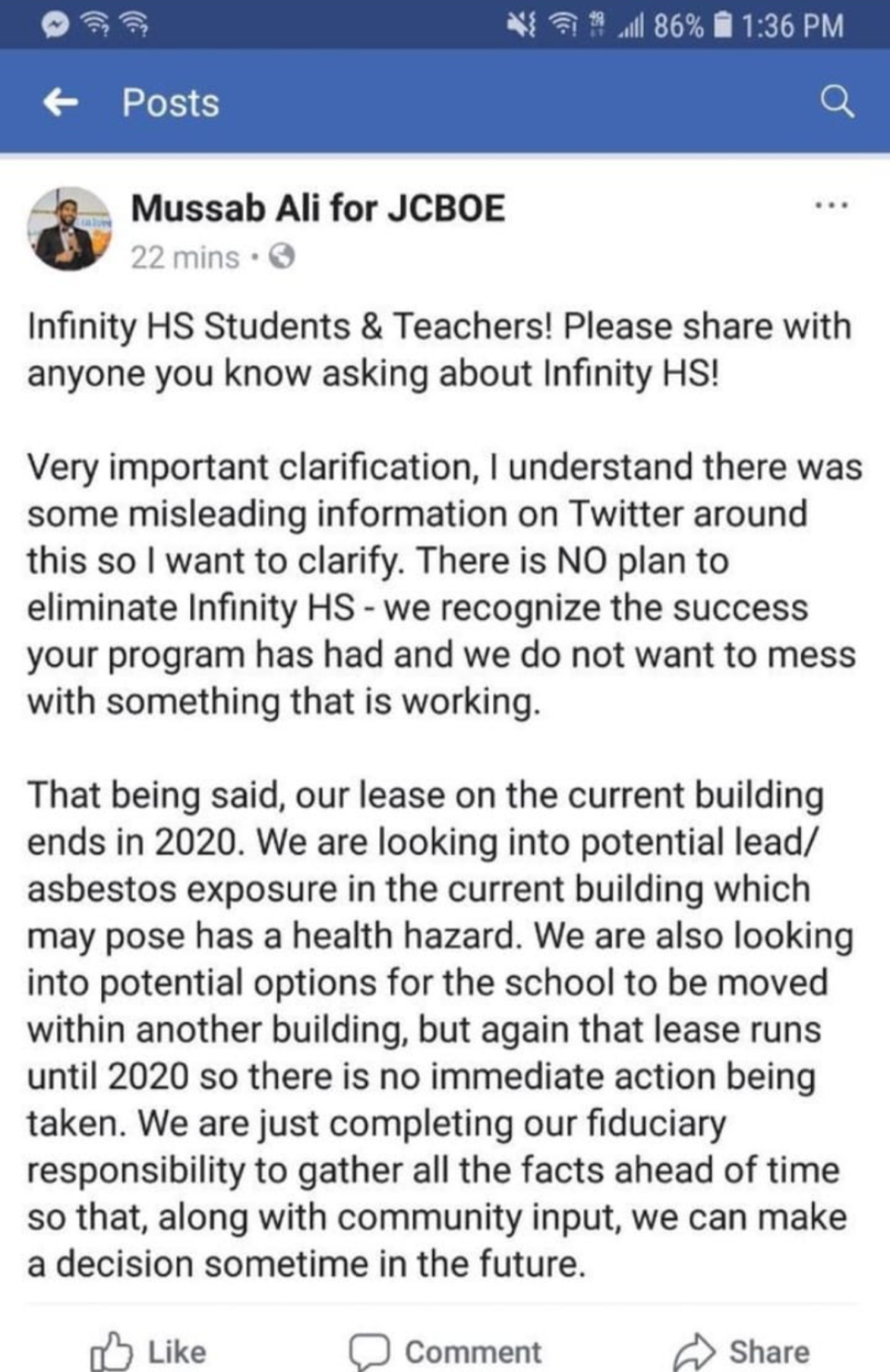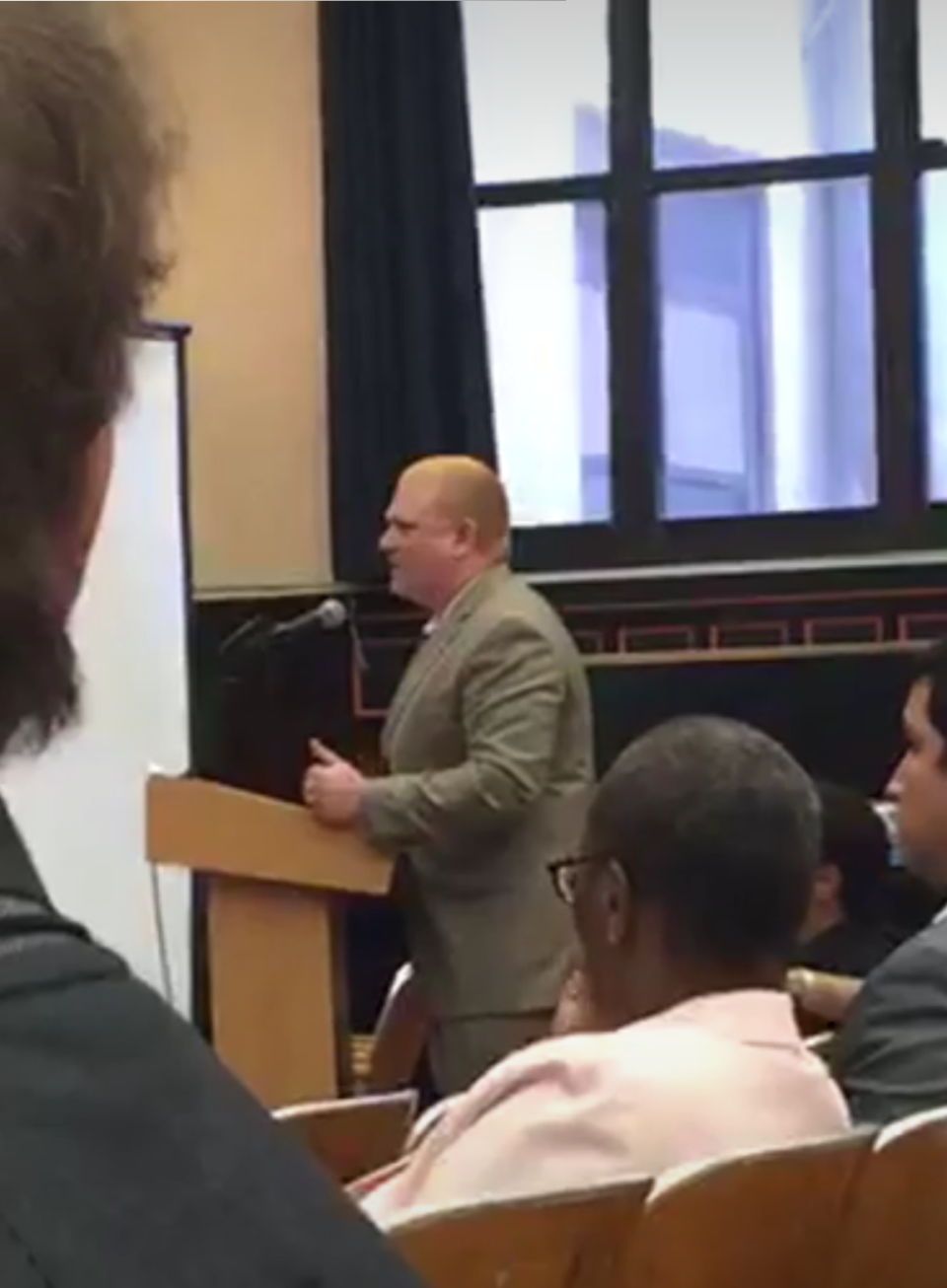 Although those two issues seem to be resolved. Another issue with the school lunches rose to the surface. I don't think I've ever heard anyone praise school lunches but the board denied them for this school year. They now have a new vendor but the former vendor is suing the board. Thankfully the board won in court.