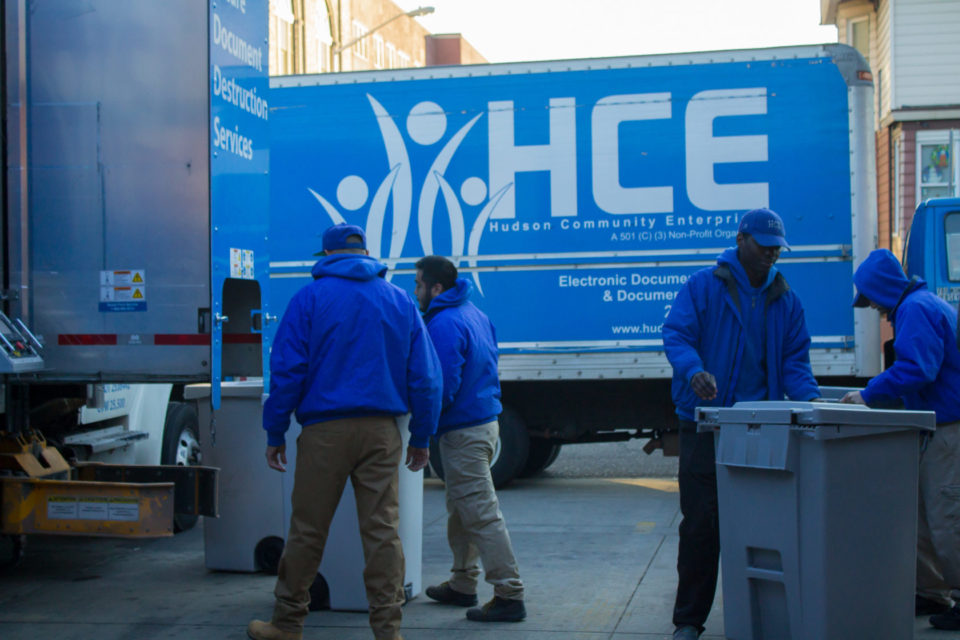 Recently, I had the chance to sit down with Patrick and Tom of Hudson Community Enterprises and talk about what they do, how long they've been around, and the impact of their organization on the community.
HCE is a non-profit that was started in 1957 by a group of Jewish community leaders. The organization has always been headquartered in Jersey City. It was originally created as a place to bring in individuals with disabilities to teach them job skills, and then find a job for them in the workforce. As the jobs dried up in the workforce, they decided to start their own social enterprises.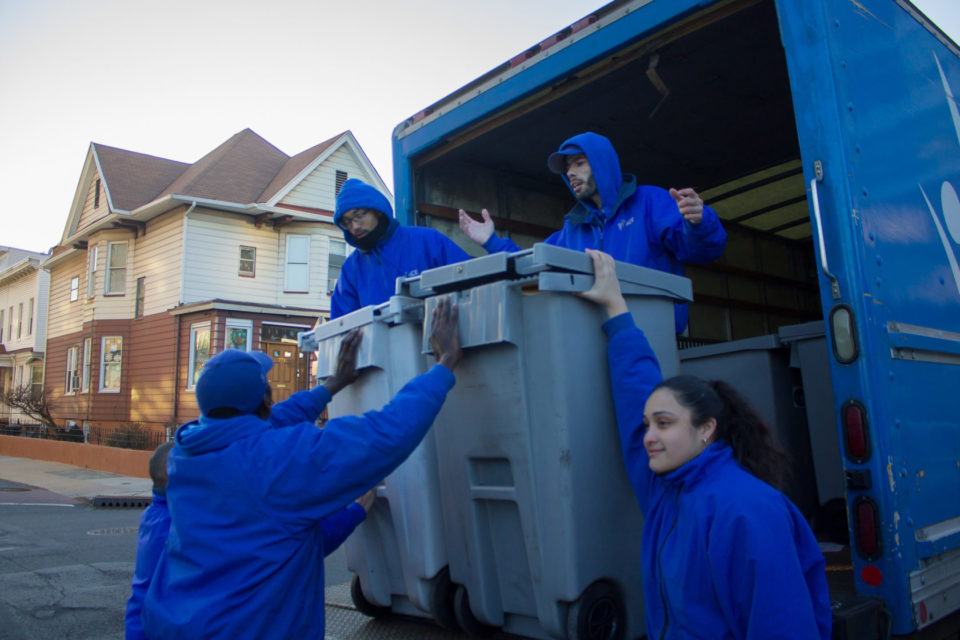 They have HCE Document Destruction, Enterprise Content Management which scans and creates digital images of documents, Building Services, which is janitorial maintenance and a Security business that provides unarmed security; they just opened a print shop; and they have a fulfillment center where they mostly do packaging.
They also have a transition program, where the organization works with the development of disabled high school students from Jersey City public schools. They spend half of their school day with HCE and then they're taken to work sites to learn what it means to be a part of a crew – listen to the boss, come back from break on time, all the basics. A lot of the people come to HCE through the Jersey City Public Schools system, and most referrals come from the Department of Vocation Rehabilitation.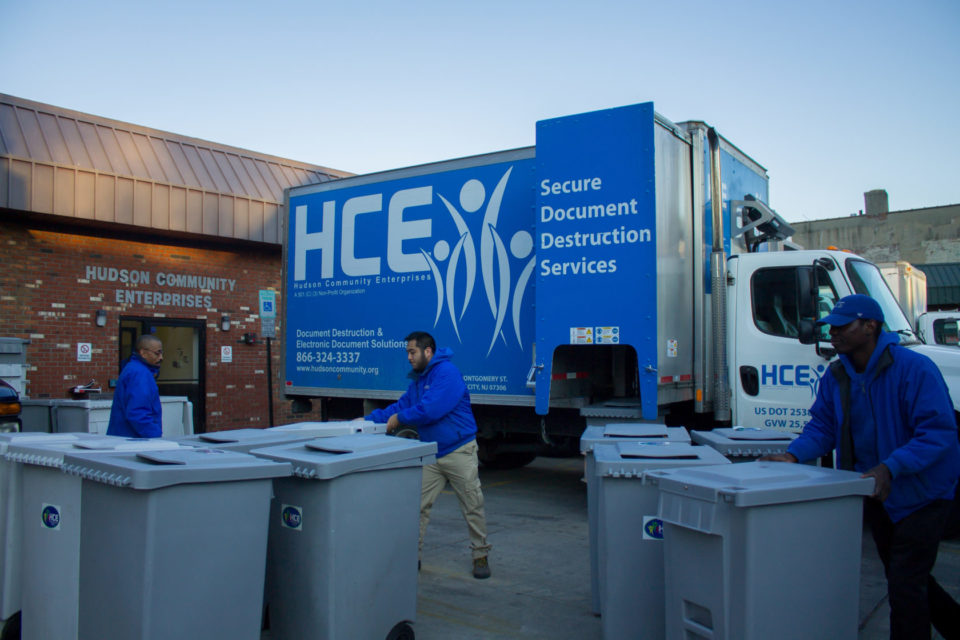 According to Tom, their fiscal year is June to July. They had $3.4 million in payroll for people who live in the five zip codes with the highest poverty rates in Jersey City. Overall, all disabled employees earned $7.4 million in 2016 and paid almost $1 million in taxes.
"Based on the studies, that means about $1.7 million wasn't spent on services for these people from public money. We help to train them for the skills they need to perform a job and work with each of our participants to help them move from 'tax-takers' to 'taxpayers' which is a win for everyone. It's a great story, and a cool place to work," said Tom.
Patrick runs the document destruction business, fulfillment center and manages warehousing for electronic content management documents. Tom is the Chief Operating Officer, responsible for the operations of the businesses as well as providing administrative oversight such as HR, IT, and Finance.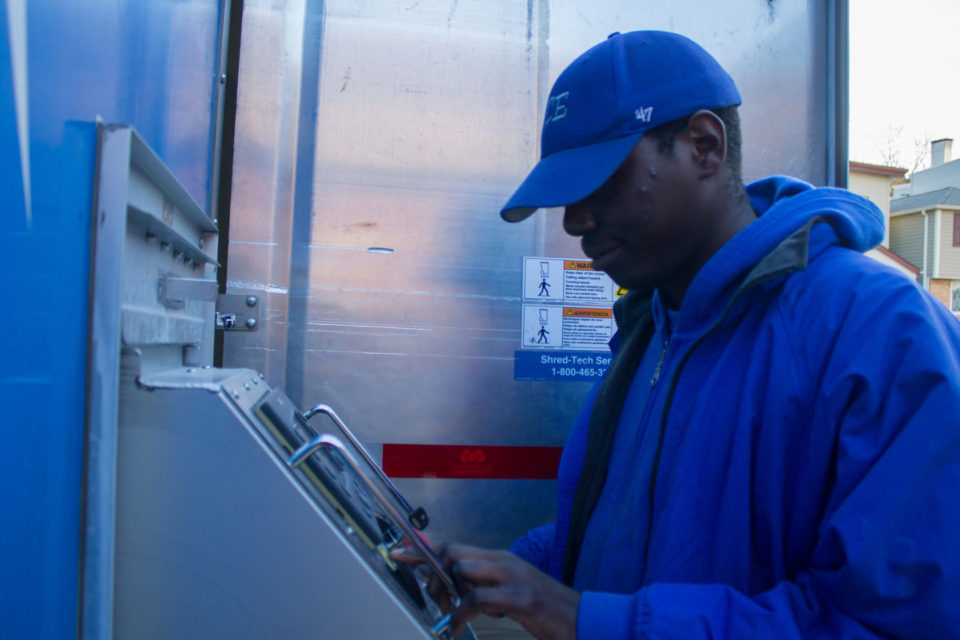 Patrick's group moves people into a role that they can use to build the skills to find a job elsewhere. When asked how he got into the business, Patrick responded, "I had a background working in scanning and an opportunity presented itself for me to come on board in the early stages of our ECM Department and I jumped at the offer.  I love it here, it's a fantastic place to work where everybody's very friendly and excited to be here.  It's a wonderful atmosphere."
HCE is helping people get on their feet, which is amazing. Their goal is to get people to realize that they exist as a resource in the community. They've been in the community for 60 years, and the people who work there, who participate in the training programs, and the families who benefit from it love them, but nobody else knows they exist.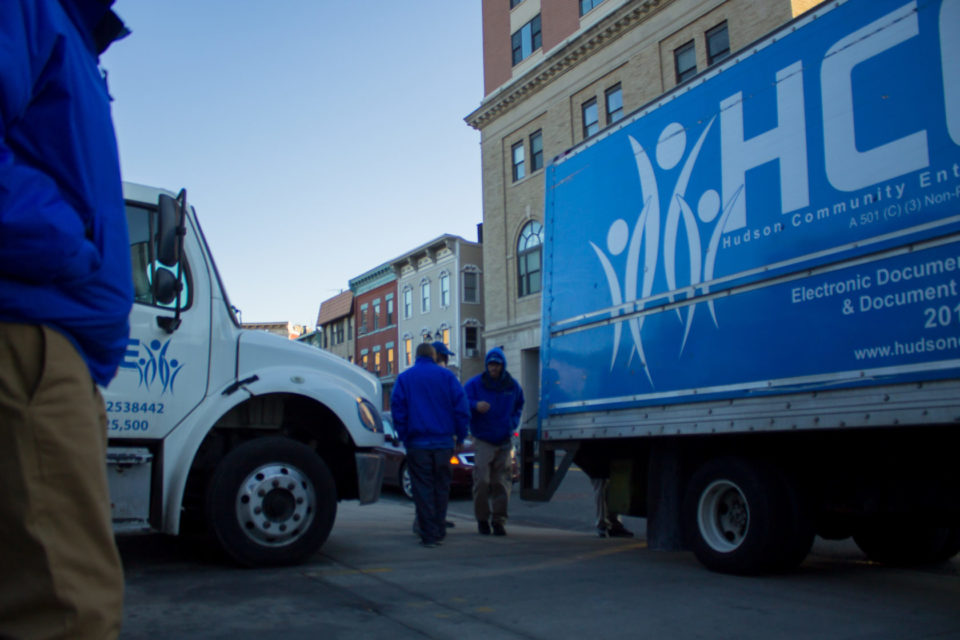 12 years ago, 97% of the funding for the organization came from the government. Now 14% comes from the government, and the other 86% is generated by the profits of the businesses that HCE runs, employing primarily people with disabilities. They now rely on people who recognize that the work they do is just as good as the company down the street, except when you support HCE, you know you're going to help someone in need
Tom explained, "Patrick's team does a lot of work with Jersey City Public Schools, but overall for a $16 million organization, the amount of business we get from Jersey City itself isn't as much as we would like. There's a good reason to say, 'You ought to think about us.'"
Tom and Patrick are filling a need by running their businesses. Electronic Content Management is their scanning/imaging business. They take documents, make images of them through a high-speed scanning process, make micro-film, which is then certified by the State of New Jersey as a certified permanent record for public agencies. Once the images are certified, they store or destroy the original documents. This business also works hand-in-hand with their shredding company. The program started about 10 years ago with one scanner and just a couple of people. Now it's about 180 people and about $7 million a year.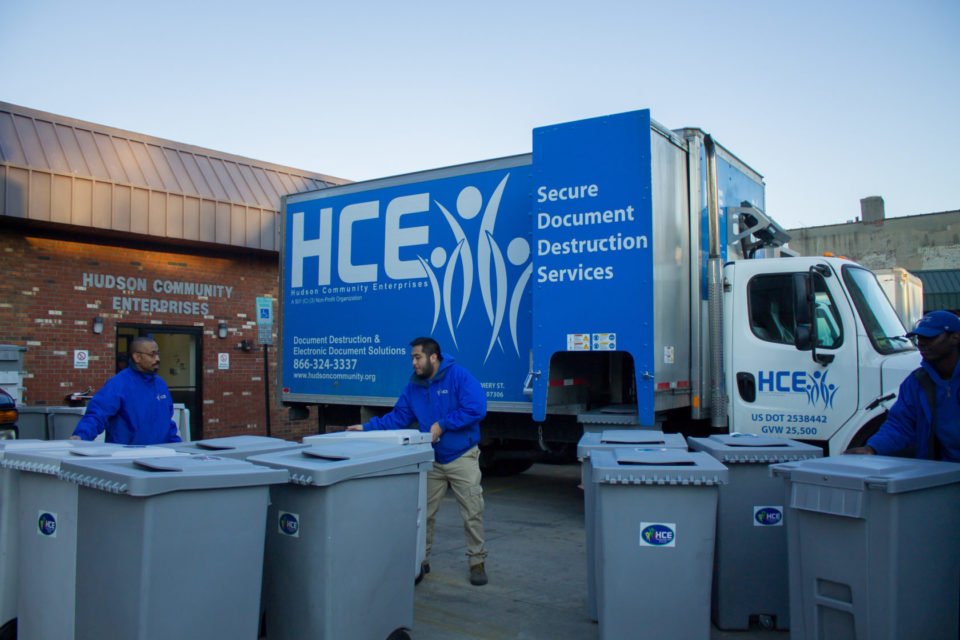 They also have a digital print center, which started just a few months ago in partnership with the Xerox corporation which began a training program because of the shortage of trained people to fill jobs in digital printing business. HCE offers a 12-week training course for digital print production skills with a big focus is on the 16 to 24-year-old population who are out of work or out of school.  Average earnings for the jobs this training prepares these participants for can run up to $56K per year with just a few years' experience on the job.  HCE also helps to find the jobs for graduates of the program through a placement process which has already placed 60% of the graduates of its first class in jobs.
HCE is providing people with a structure, a place to go to, skills training and placement support and it's a fulfilling process to the HCE team that they're making a contribution to society. They're working, they're bringing in money… they're changing lives. It's amazing. I'm so happy to have met them, and I'm excited to see what happens next for the business.