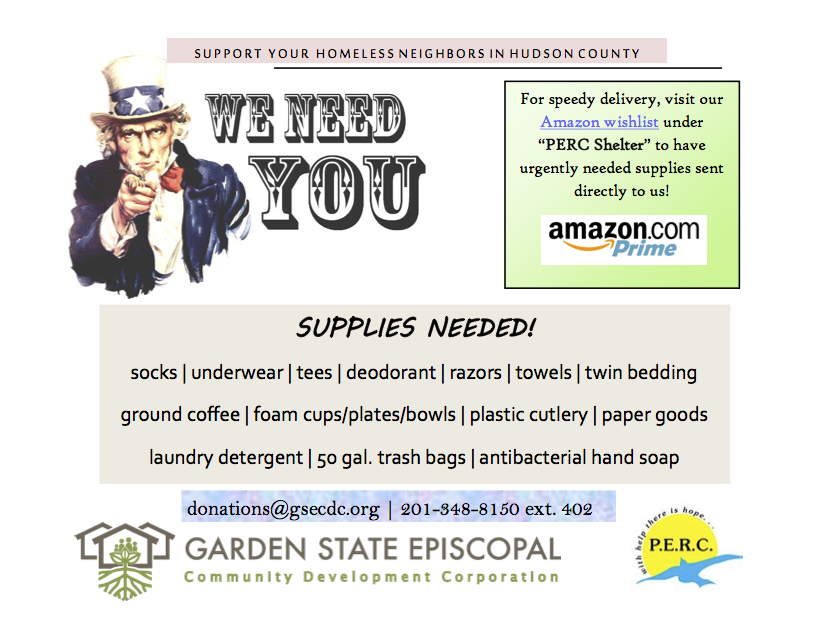 The Palisades Emergency Residence Corporation (PERC) Shelter in Union City is in need of Soup Kitchen supplies, and they could use your support!
If you are able to help, the PERC Shelter is asking that the Hudson County community come together to donate items like disposable plates, cups, and bowls, as well as 50-gallon trash bags, full size shower gels, and laundry detergents.
According to Sarah Fishtein, there has been a major uptick in new homeless individuals arriving at the shelter, soup kitchen, and the homeless drop-in centers. PERC Shelter Director Tom Harrigan mentioned that the Hudson County shelters are all at capacity and, compared to 2011, the numbers are up 450 percent! It comes as no surprise that help is needed when hundreds of meals and other necessities are provided.
You can check out their Amazon Wishlist in order to help out. If you decide to help outside of the Amazon list, you can drop off the items with the shelter staff any time at the 37th Street entrance right off the corner of Park Avenue, or Monday through Friday between 10AM and 6PM at 108 36th Street with Sarah Fishtein (preferably with advanced notice).
You can also visit the PERC Shelter's website for more ways to get involved!