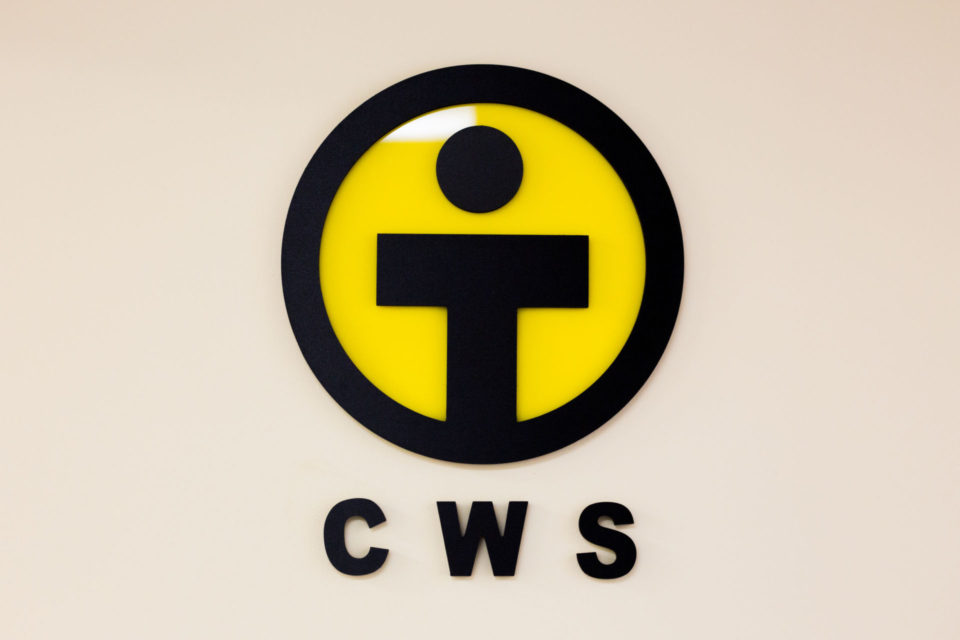 This is a hard post to write because there is so much that can be said about the refugee problems in this world. Where do I even begin?
This article is not about that. It's about an amazing organization that helps refugees and a community that welcomes them with open arms.
I am proud to live in a city that celebrates diversity. Jersey City recently approved an executive order designating Jersey City as a sanctuary city.
A few months ago, I attended a vigil for refugees in Jersey City after the President signed an executive order targeting illegal immigrants and refugees. It was beautiful to see Jersey City unite and stand together for diversity in our community. That is where I learned about Church World Service.
"Though its Refugee Resettlement Program, CWS Jersey City provides comprehensive case management and employment services aimed at empowering newly arrived refugees to build a foundation for long-term self-sufficiency and success in the U.S. Services for refugees include basic needs support, case management, cultural orientation, health access assistance and intensive job preparation and placement services."
I went to meet with Megan Johnson, the director of CWS in Jersey City, at their office located in Journal Square. It was an eye opening experience learning about everything that they do.
Watch the interview or read the whole transcript below.
---
What's your name?
My name is Megan Johnson.
What do you do?
I'm the Director of Church World Service in Jersey City. We're a refugee resettlement organization.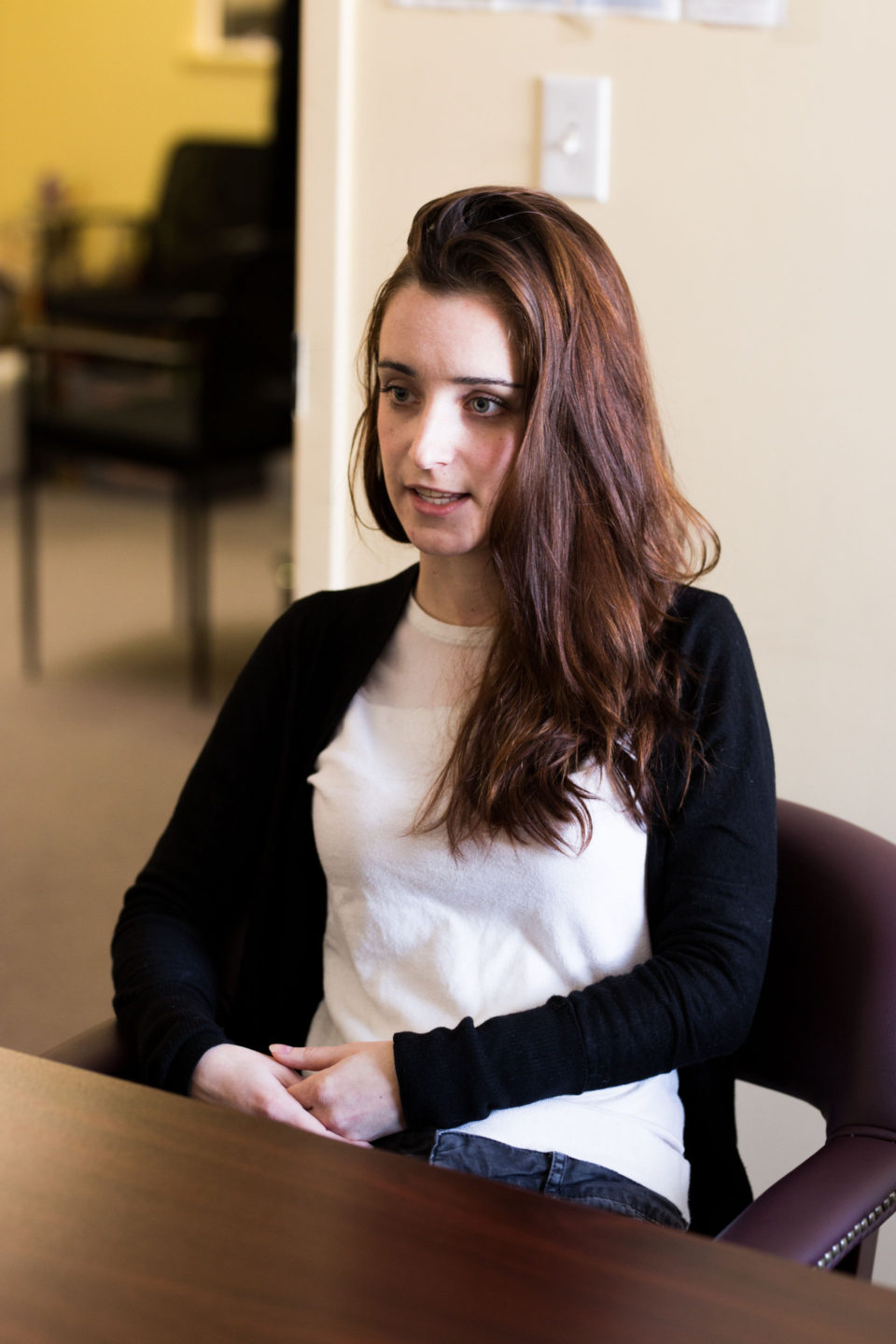 How long have you guys been open?
This office opened February 2015.
How did it start?
Church World Service (CWS) is a national agency and an international organization. Nationally, we have resettlement offices all over the country. Two years ago, this Jersey City office was a brand new branch of CWS. CWS researches into local communities to see where would be a good place to resettle refugees, and Jersey City is very diverse with a lot of job opportunities and connections to Manhattan. Of course, it was thought to be a good place to start resettling people.
How does the process work for refugees?
Refugees are people who are fleeing their country of origin because of war or persecution, something that's happening to them where they can't stay there. They're going to a second country, where they are claiming refugee status, and usually that's with the United Nations. Once they claim that status, they go through a series of interviews in order to prove they are refugees, that they are being persecuted and can't go back home. Once they're designated as refugees, there's three durable solutions we look at. The first option is voluntary repatriations. That would be going back home, which is often not safe to do and is why most people fled in the first place.
The second option is settling in that second country they already fled to. A lot of times, this would be more culturally and linguistically similar, and geographically close for future returns home. Many times, that's not possible either, for a number of reasons. It could be that a migrant can't get a work permit or a refugee can't access the health system in that country, or there's no chance of ever getting citizenship. Those are reasons why people would not be able to integrate there, or maybe they're facing the same discrimination and persecution they were facing back home. It may be on a lesser extent, but it's still a reason why someone couldn't live there. In the end, only about 1% of the world's refugees are put into a resettlement program for any country in the world. Some of those clients are being referred to resettlement in the US, and then they would be sent to a refugee support center, where they would start the vetting process for resettlement here in the United States.
This is still long before I get involved, but refugees then go through another set of interviews, and they go through medical screenings and security vetting before they come to the US. Each family member goes through that. Once they are approved for travel to the US, that's when I would get a notice that a family would be traveling. That's where our agency really jumps in and when refugees are booked on a flight to come to the US.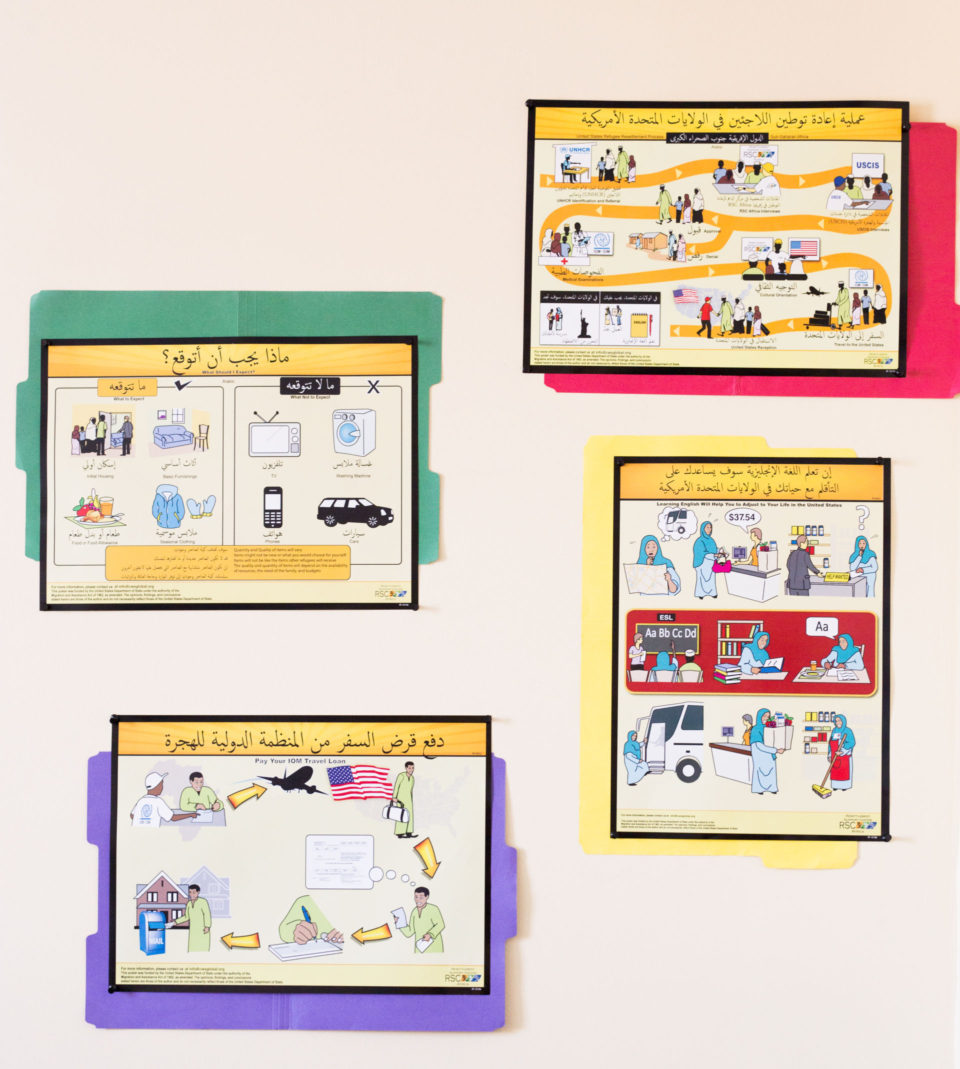 Wow. So how long is it between the time they flee to the time they get to the US?
It definitely depends on the family. Each member of the family has to go through these checks independently and they all kind of have to line up at the same time, so for a bigger family, it might take longer to happen. If you miss a medical check, you change your email address, or someone has a baby, you start over in this process, so it can take a really long time. There are a lot of steps, but they can be expedited and completed very thoroughly fairly quickly, but in most cases it does take at least a year or beyond.
Wow! Once they reach your agency, what happens?
We receive an arrival notice. Refugee cases are split between different offices of CWS, but when we receive notice that someone's coming to Jersey City, we actually have to find an apartment for them to live in Jersey City, so we start looking for landlords who would be willing to rent to refugees. This is one of the hardest things that we have to do. They're not in the country, they don't have jobs, they don't have Social Security numbers, but our agency is here. Refugees get federal funding to start their lives so they pay the security deposit, for example, with those funds. We do that on their behalf and then we have to furnish the apartments with donated furniture.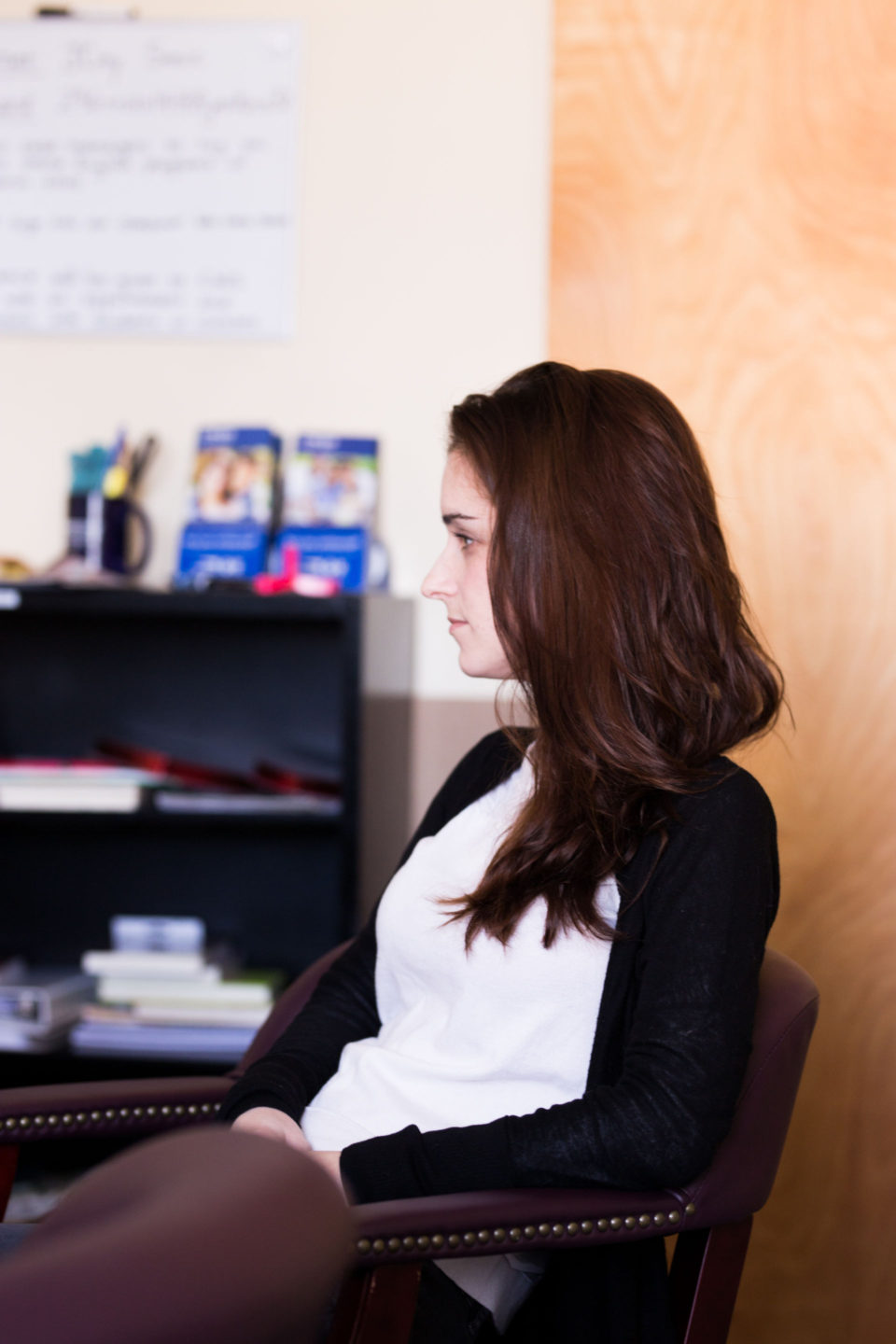 Refugees each get $925, and that's a one-time amount. That's for all living costs to start their lives, so that's why we need donations and things like that to not incur those costs for the families. We set up an airport pickup, where we go to the airport and bring people home. We actually provide a culturally appropriate hot meal on arrival, and volunteers oftentimes are the ones who put groceries and things like that in the home, as well, so it's welcoming when they first come.
That's nice!
These are all requirements that are outlined in an agreement with the US government. We're contracted to provide a certain set of services, so we have protocol that we follow for the clients. After that, we have a 90-day program where there's a number of a services that we're doing with refugees. There are things like medical appointments, signing up for a Social Security card, going to Social Services to get food stamps and Medicaid, cultural orientations… You know, there's just a number of things that people need to get started and a number of facets of our program. At 90 days, our program is done and people are just becoming members of the community.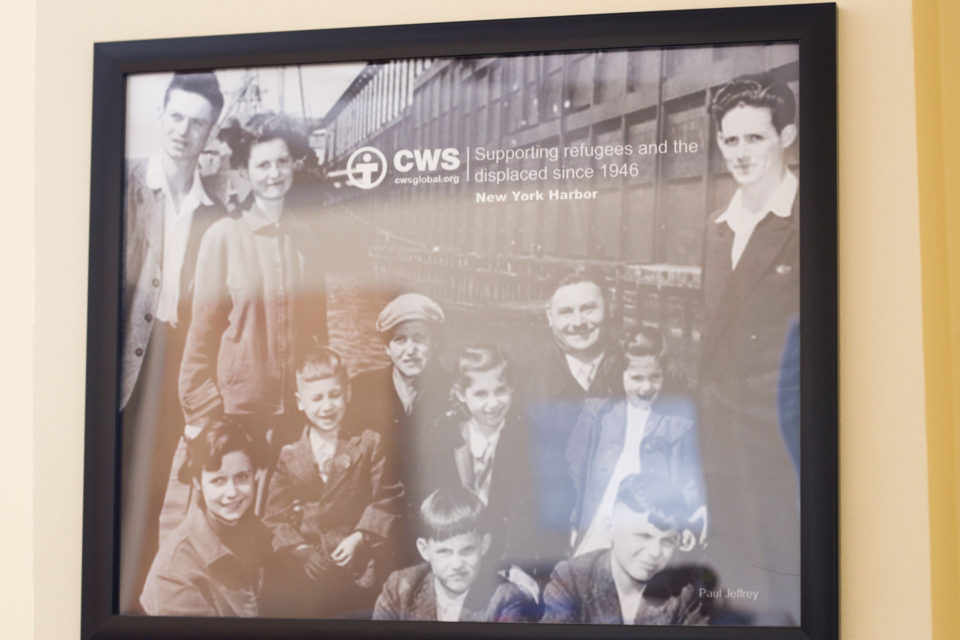 Right. How is it for them, from what you've seen? Are they able to assimilate and get jobs?
90 days is short. We need help during those 90 days and beyond those 90 days to help people feel supported beyond what our capacity is. Funding usually runs out before that 90 days, and we have a job developer here who's really starting from day one to just apply for jobs and retail to employers. I would say language is the biggest hurdle, where you can maybe get a job if you don't speak English but it's not a very good job, and then you're kind of stuck at this level where you can't advance but also don't have time to learn English because you're working all the time. We're really always looking for employers who are willing to give a refugee a chance, even if they don't have much job history or speak English, and kind of take them under their wing to give them a better shot here. I would say housing and employment are these two huge things.
Wow. And how many volunteers do you guys currently have?
We have a lot of volunteers. The community of Jersey City is awesome and very welcoming. I have three full-time staff members, so I would say there's more people wanting to help than we can process or facilitate.
What are things that you guys do need? Other than volunteering, what are things people can do?
Employment and housing. People in Jersey City know people, and you might not think about it right away, but you might have walked into a bookstore and seen that someone was hiring or someone who works somewhere, and that networking takes a lot of time. We have one job developer who's trained to do it all the time, but usually it's that personal connection that seals the deal, so we need the maximum amount of people on the ground with those personal connections.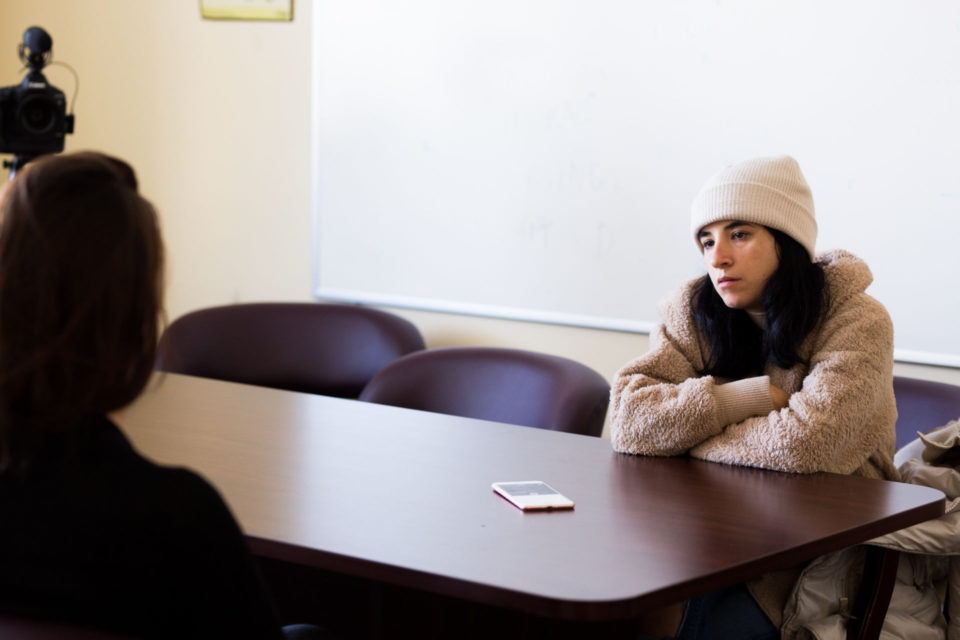 How many refugees do you have here, and how many are currently residing in Jersey City?
We resettled about 70 the first year we were open, 117 last year, and then our capacity was set at 170 for this year and we've had about 60 of those people come so far. Some have moved away, so it's kind of hard to count the exact number that are still here.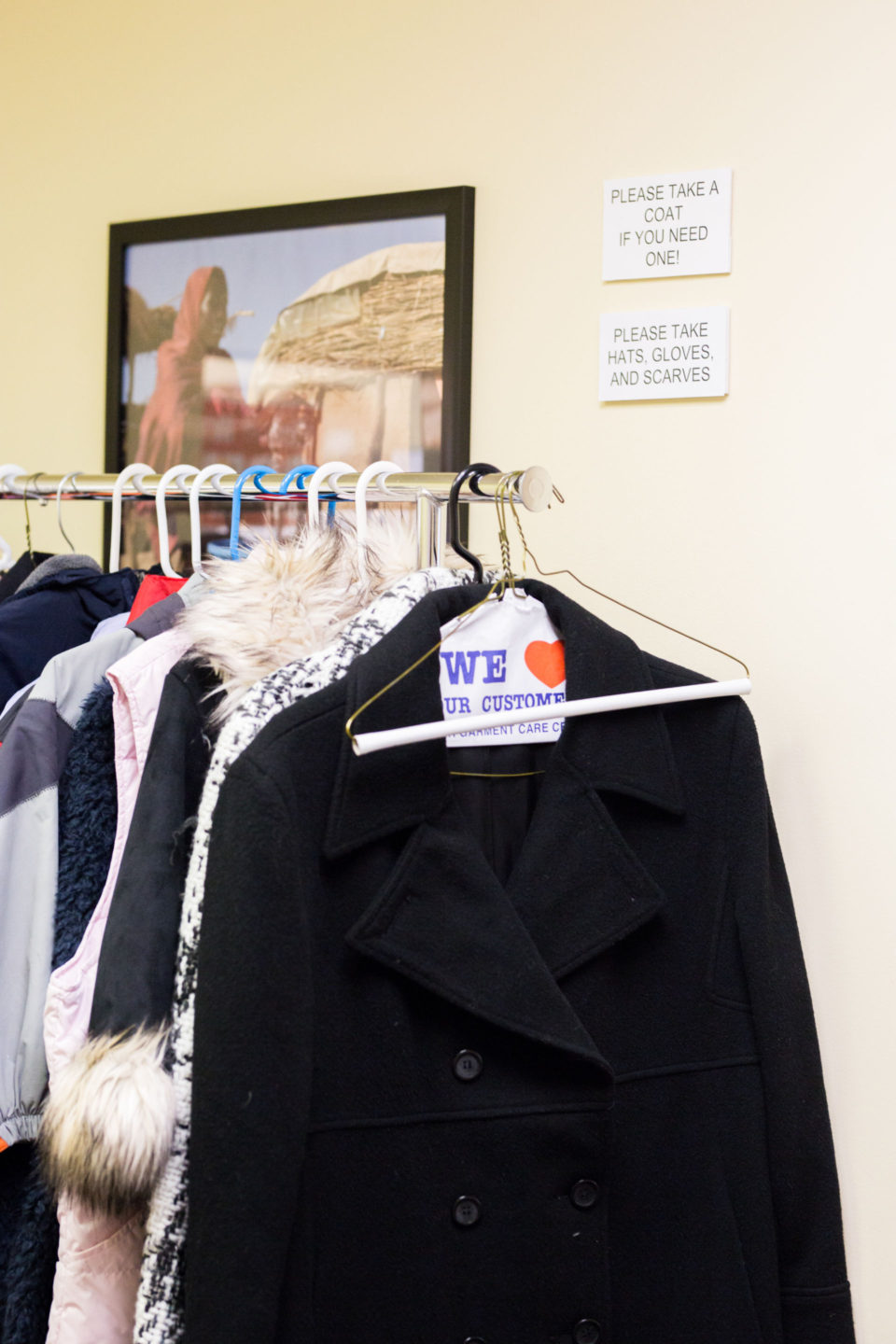 What countries are the refugees often from?
From everywhere, really. We have a lot of Syrians, Eritreans, Ethiopians, Colombians, Salvadorans, Pakistani, Afghani, Iraqi, Iranian… Really, we have a very diverse client base.
What do you guys do to fundraise?
We hold events with partners sometimes, but we also have online fundraisers. People are generous enough when they hear about us in news articles. A lot of times, they reach out to us, which is great, but it's a crowdfunding community.
How did you get into it?
I went to school with the goal of doing this, but I interned with CWS originally.
How does it feel to be helping all these people?
It's good! I mean, I can never do enough. The program is limited, I am limited as one person. It definitely feels overwhelming sometimes since I can't take care of everything.
How do you feel about what's going on in the world, and how does it affect the good work you do here?
There's a definite effect. The program was halted and then resumed a week later. It's not a light switch that you can flip off and on, we had apartments and things ready for people that we cancelled and then had to scramble to restart. It takes a lot of prep work and it's not something you can just do in three days, so the back and forth is really hard on stuff and it's really confusing for refugees, and even for supporters. They don't know what they're contributing to or helping with. We've had clients reach out to us who were waiting for a family member to come and are now fearful that they won't come, and it's heartbreaking. It's a hard place to be in to give someone that news or tell them we don't have an answer.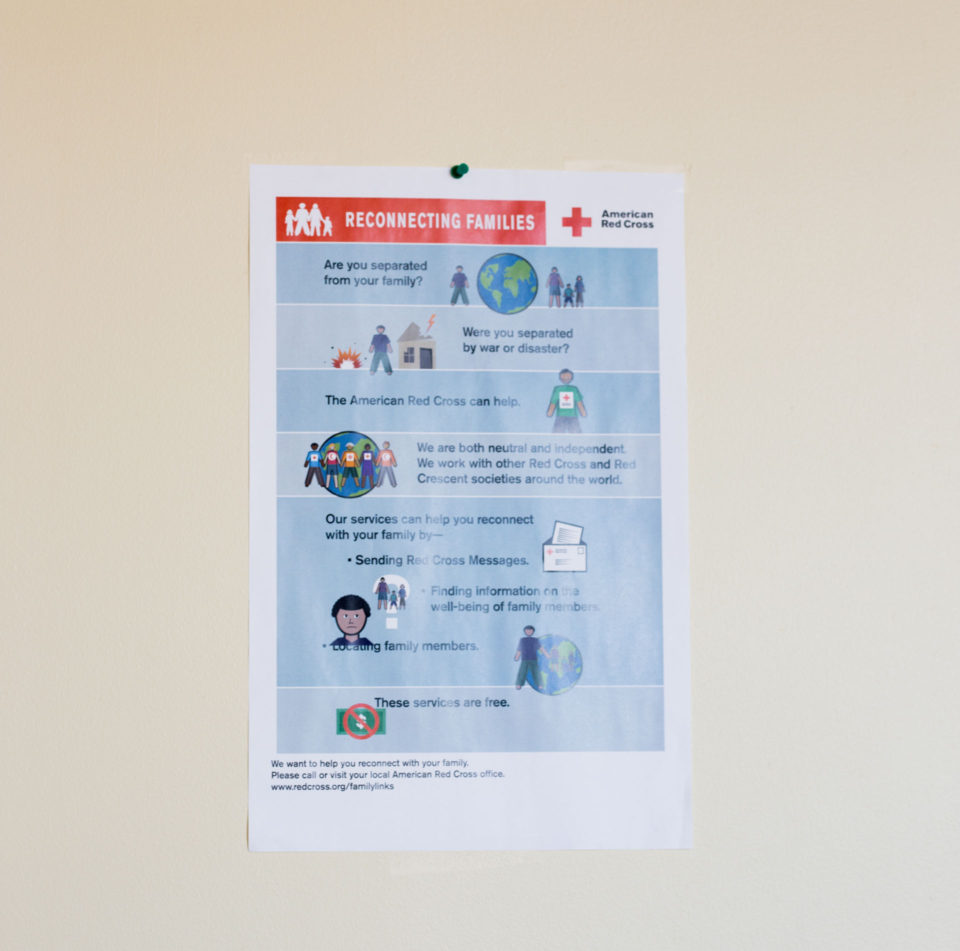 It's scary. What's next for you guys?
Next for us is we have quite a few refugees coming. As of this interview, we have six arriving tonight, four more arriving next Monday, and we have people scheduled again in our pipeline. It's great because last week, we thought we wouldn't and now we do! We're just really focused on getting people in houses and getting them here.
Awesome. So I was at the rally and you were on stage. Do you want to talk more about being there and that whole experience?
I was up there with my staff, and it was intense. I've never done anything like that before, so it was great to feel that the community was supportive. The news can be depressing, so it's great to feel that the energy on the ground is different.
Absolutely. 
Keep up with Church World Service on their website and on Facebook.
You can also join Mommies Heart 2 Heart for their event to benefit refugee families! They are partnering with Church World Service to create emergency funds to used towards much needed home goods, food, clothes, and funds to translate school transcripts.