As many know, February 1st is the start of Black History Month here in America, and Jersey City did not cease to join in on the festivities.  The Jersey City Municipal Council as well as The Office of Cultural affairs teamed up to kick off the beginning of the month with a short but very meaningful program acknowledging the culture, diversity and representation right here in our city.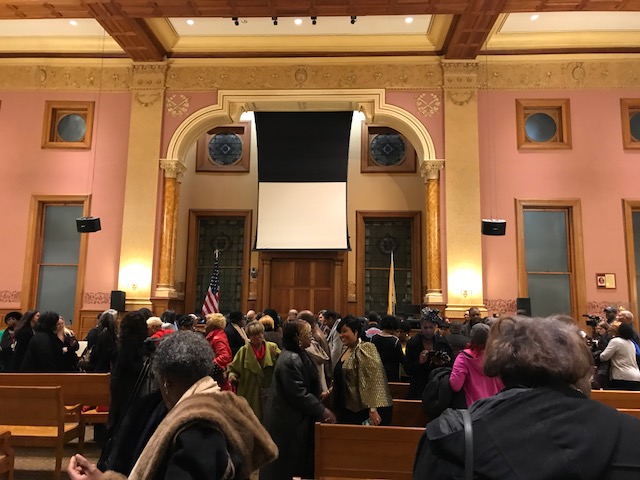 The Ceremony started with the pledge of allegiance led by Mayor Fulop and Jeanna Wilson, 9.  The Black National Anthem immediately proceeded. The room filled with harmony as the crowd sang word for word in unison with guest singer Alicia Cooper.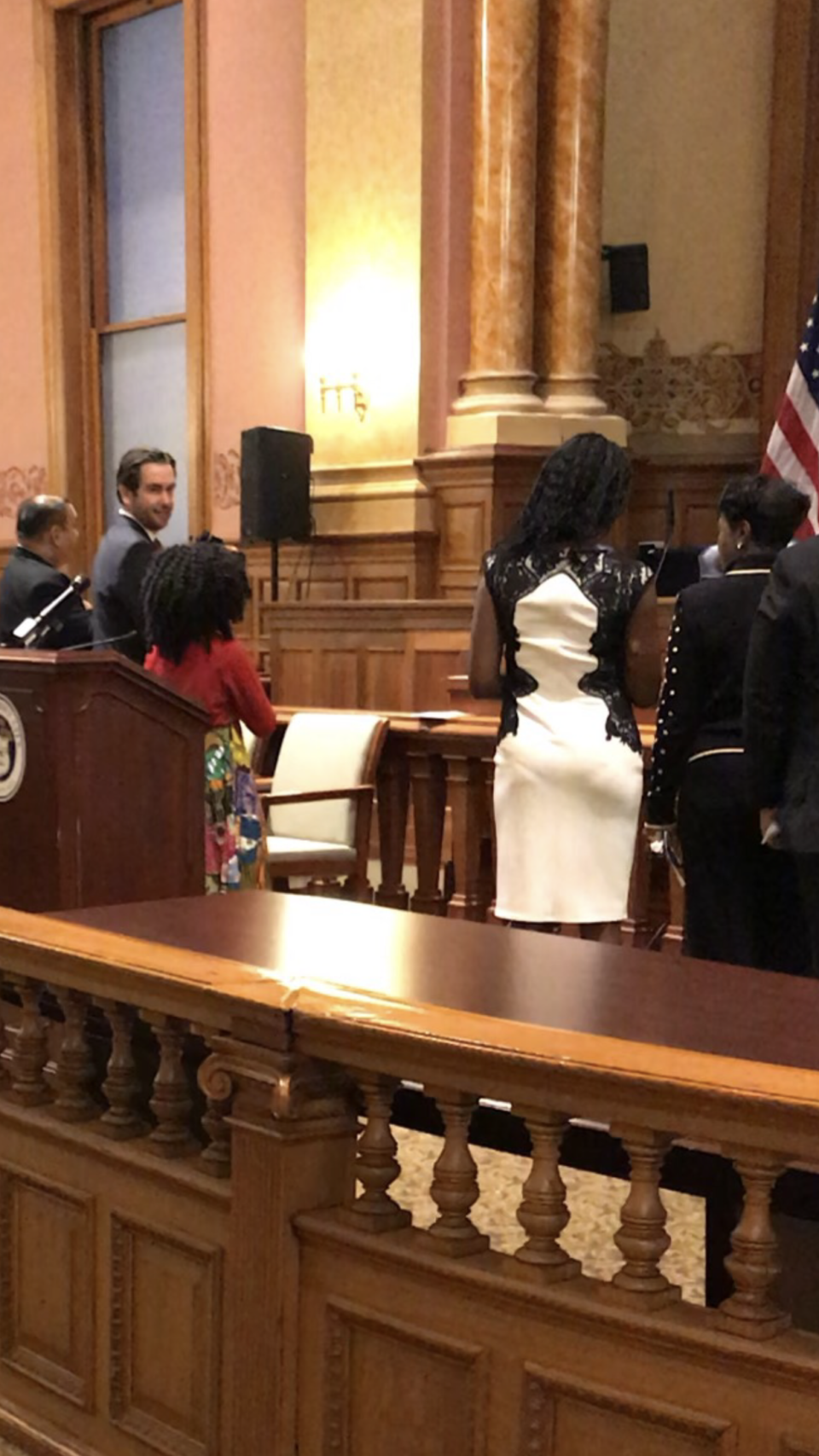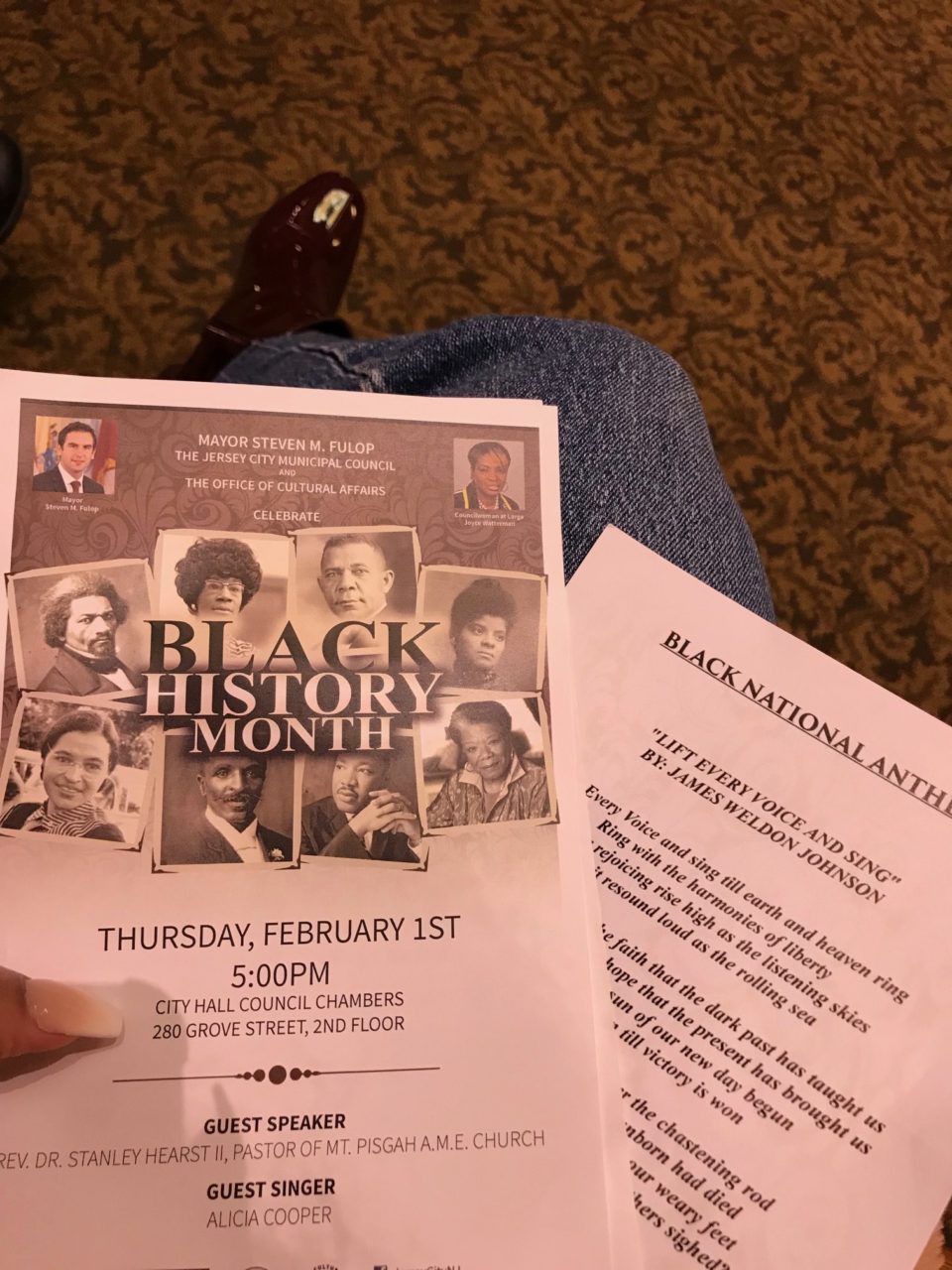 There was a perfect mix of music, spoken word, and monologue as poetry by NJCU alumnus Jaz Bryant was shared, and the Keynote address was delivered by Rev. Dr. Stanley Hearst II of Mt. Pisgah AME Church in Jersey City.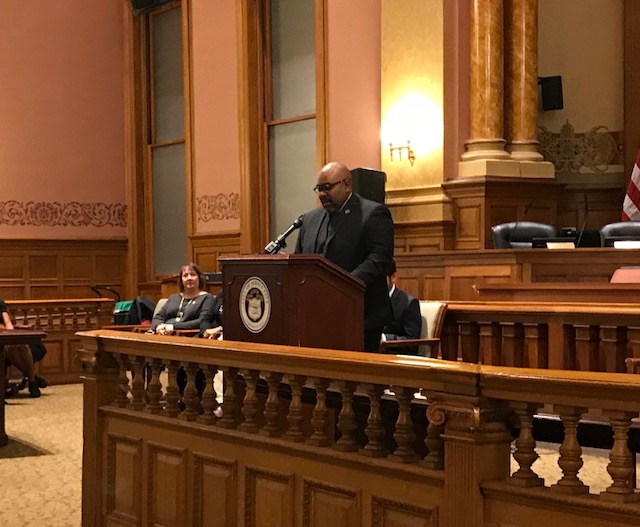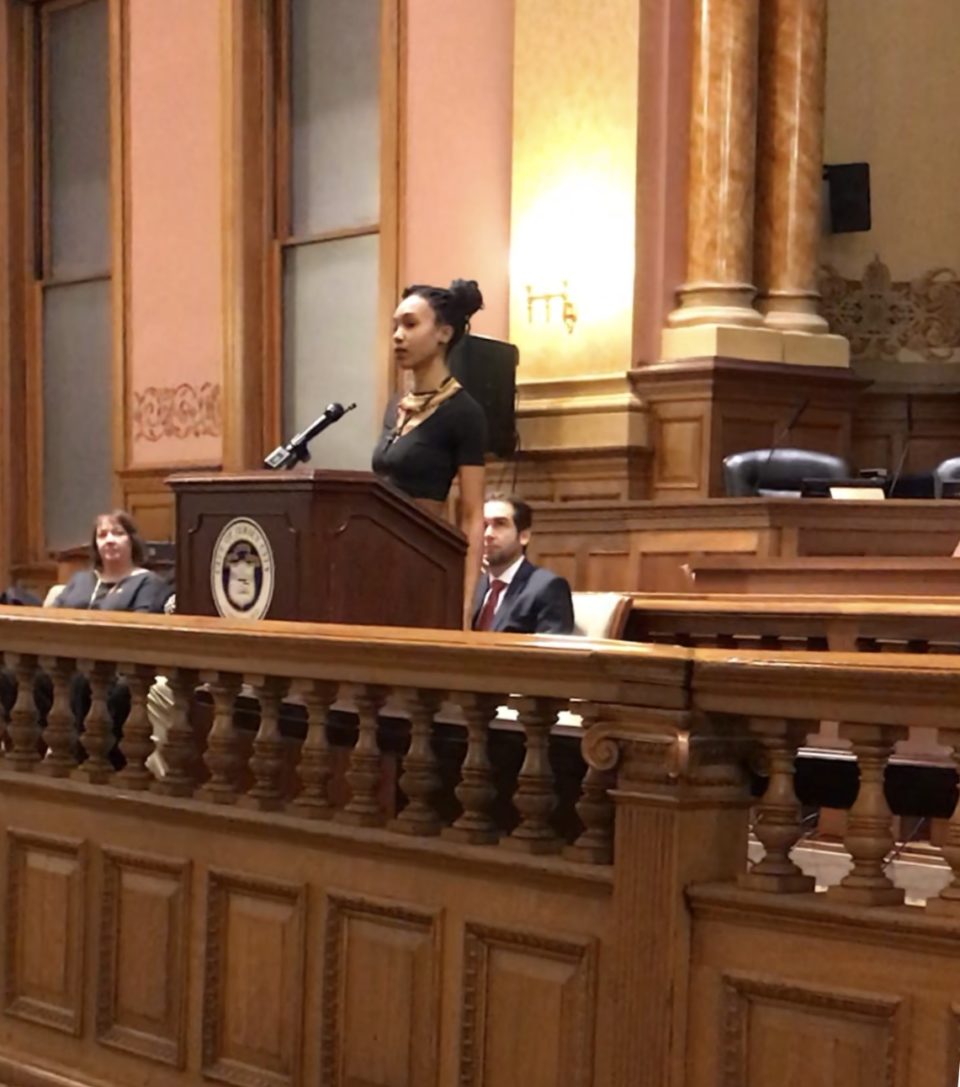 The ceremony ended with closing remarks given by Councilwoman Joyce Watterman, and I was lucky enough to record a few meaningful quotes:
– "Without Black History, there is no American History."  
– "We are a people of purpose, power, and praises."  
– Councilwoman Watterman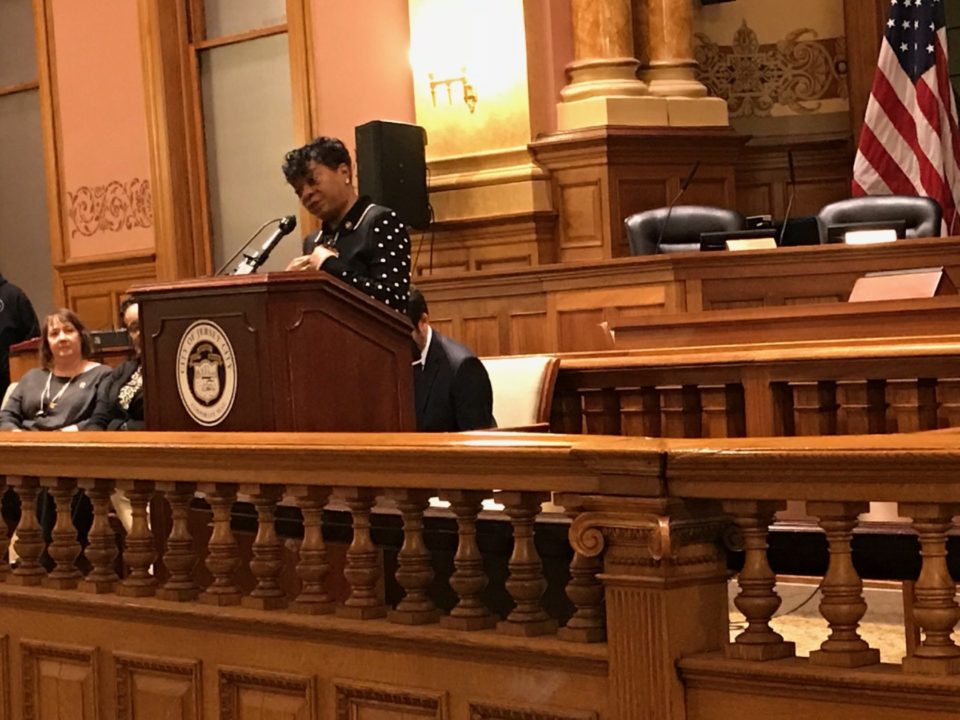 The City Hall Council Chambers was packed wall to wall and the service was a success.  Watterman thanked all who came and stated, "These types of events are only as successful as those who participate."    
Refreshments and food were served shortly after the ceremony was over.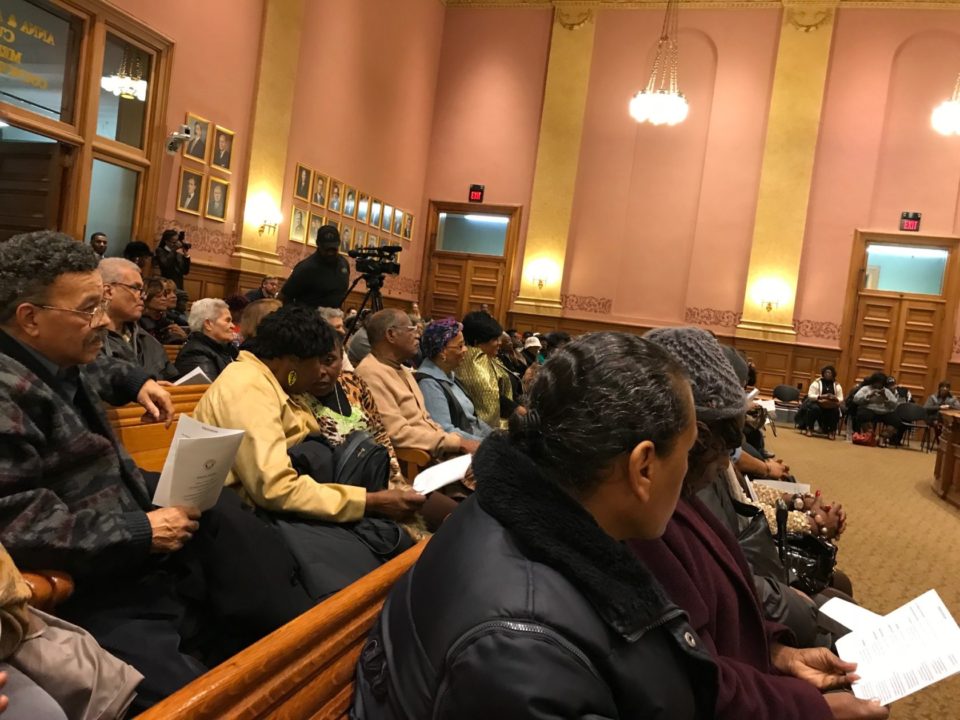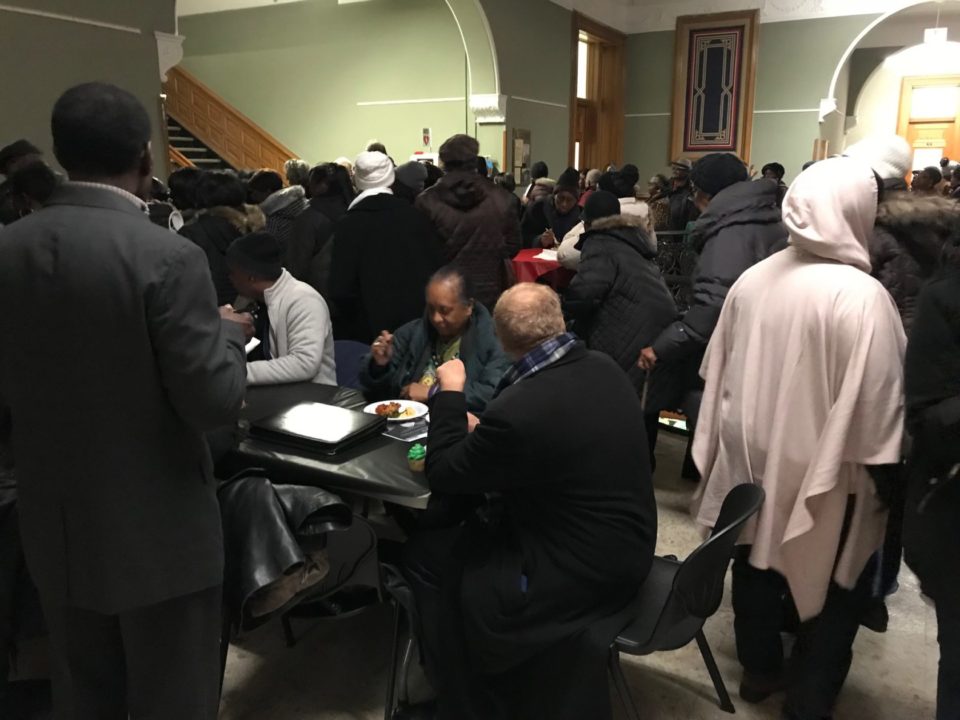 Thank you to Mayor Fulop, The Jersey City Municipal Council and The Office of Cultural affairs for putting this together. I was honored to have been in attendance. Be sure to check out our "Top things to do" post for more information and ways to get involved with Black History month in Jersey city.  A list of events has also been given below.
Feb. 6. Black History Month Art Exhibition opening reception
Feb. 21: 23rd Annual MLK Oratory Contest (grades 3-5)
Feb. 23: 23rd Annual MLK Oratory Contest (grades 6-8)